Royal Fox Hunt is a main quest in the Paris DLC of Assassin's Creed Valhalla.
Your objective is to look for Charles but you must first find clues.
Here's a walkthrough of Royal Fox Hunt in AC Valhalla.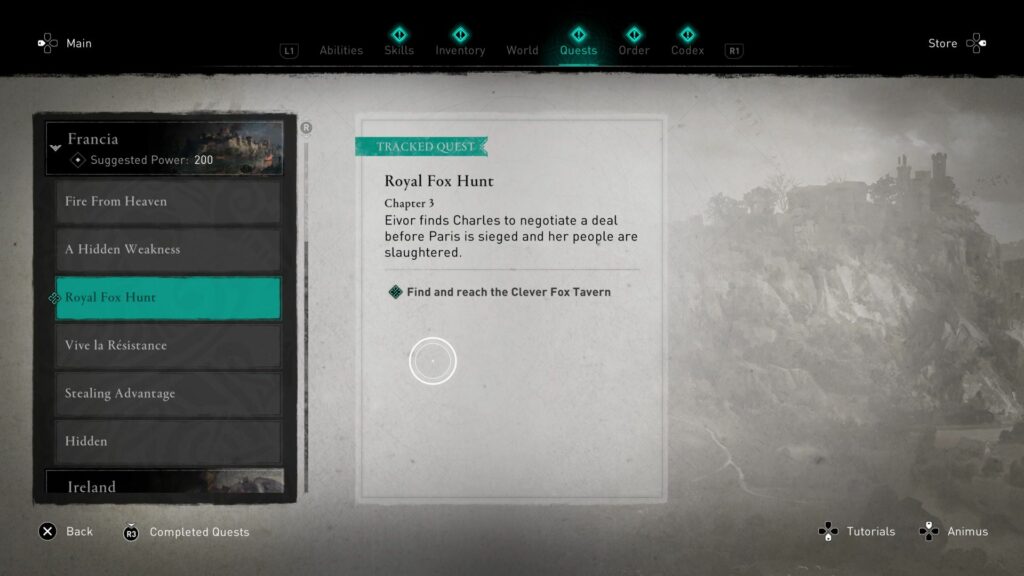 To begin the quest, head to the Clever Fox Tavern in Paris. The location is provided in the map, marked by the quest symbol.
As you reach the area, meet up with Toka.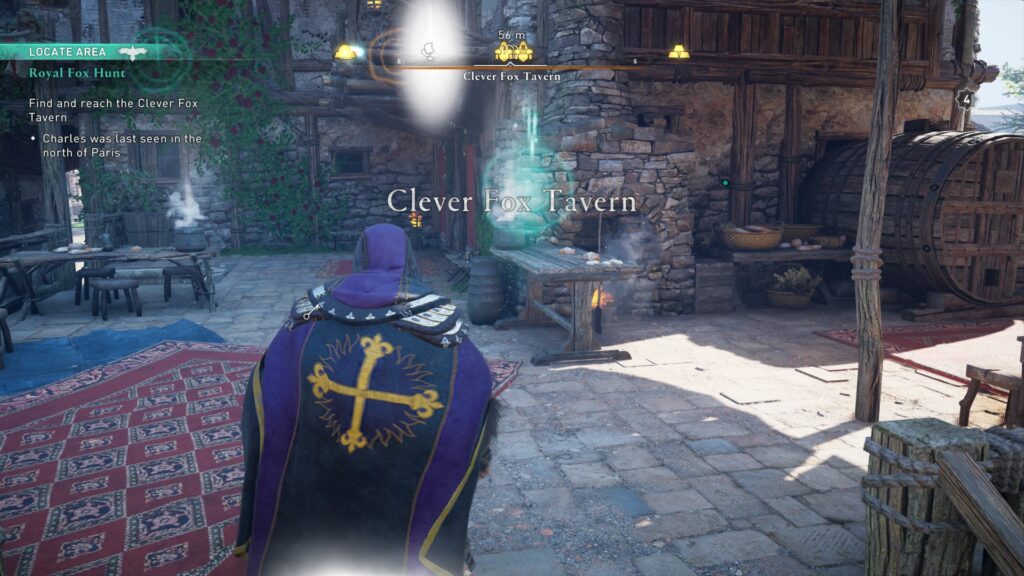 Explore the tavern for clues
To get clues from the tavern, you need to talk to the pantomime members. Speak to the guy at the ground floor first. You can talk twice.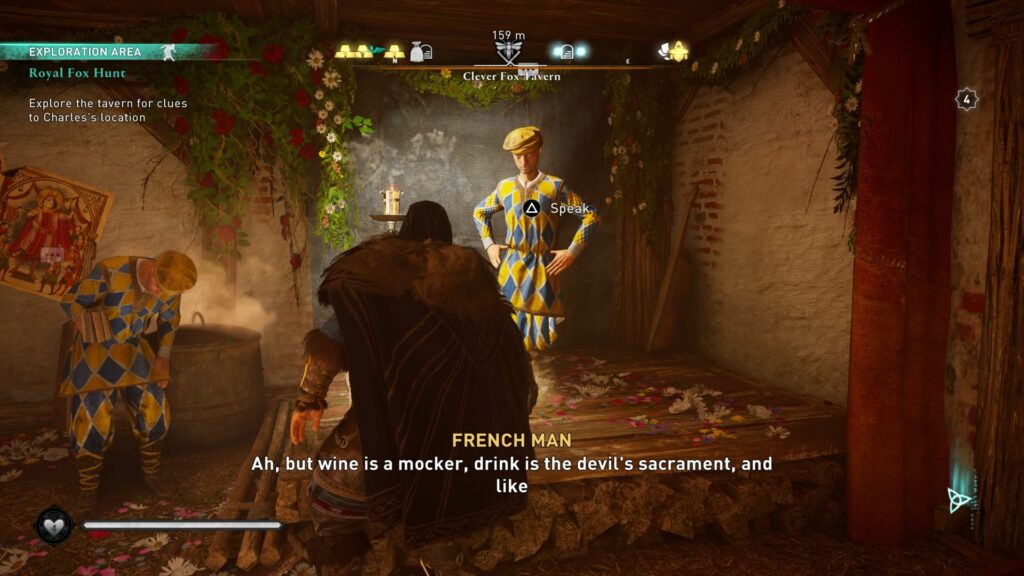 Then, head upstairs to the top floor and you'll see another pantomime guy. Talk to him first.
The door behind him is barred.
Look to the right and move the shelf. At the next room, use the window to climb out.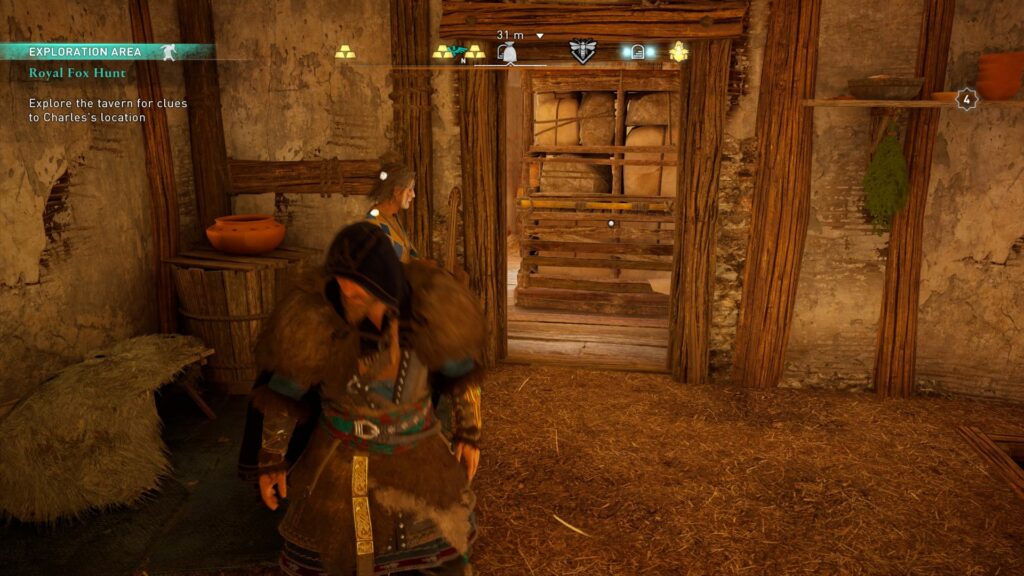 Then, enter the room with the barred door using another window. Collect the key inside.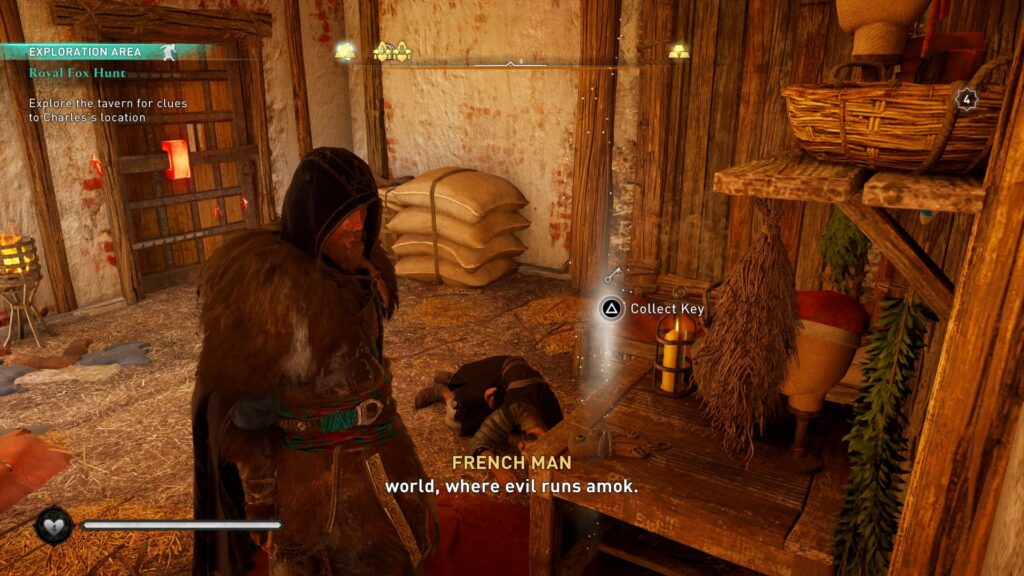 Go downstairs to the middle floor and unlock the door. You'll get a clue to Charles' location.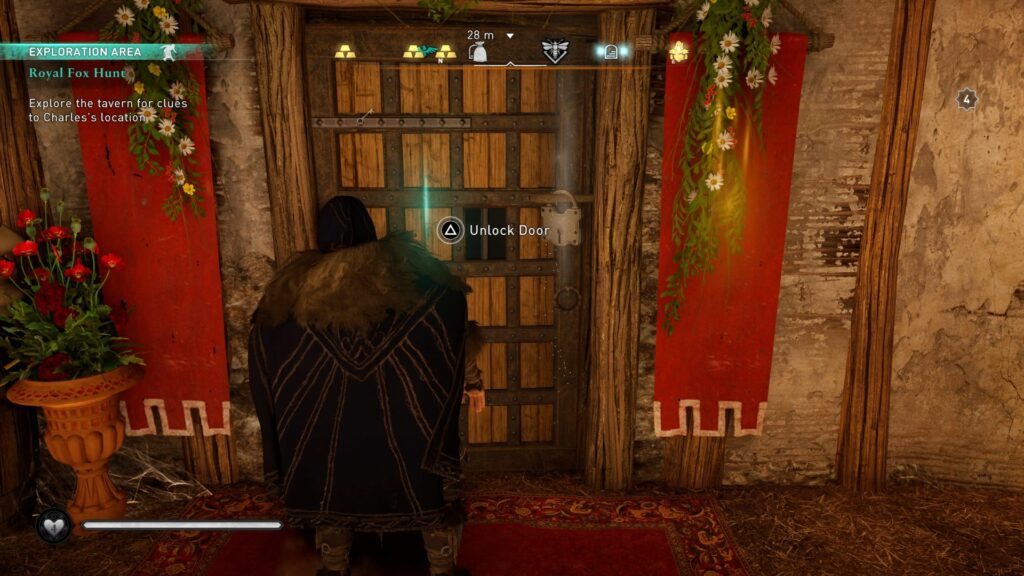 Travel to the Amphitheater in Amiens
Head northwest to Amiens to find Charles.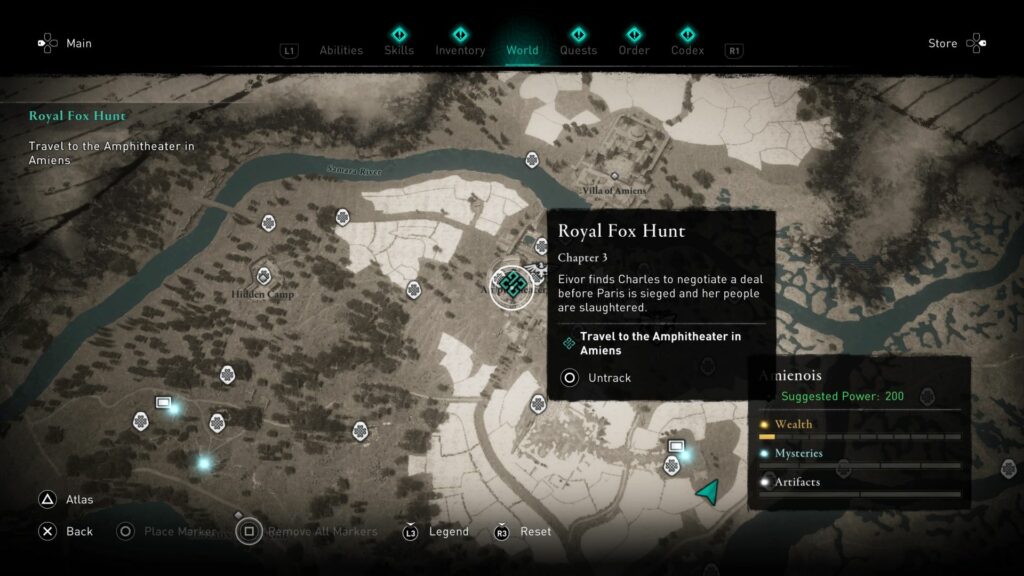 You'll reach an amphitheater with many guards.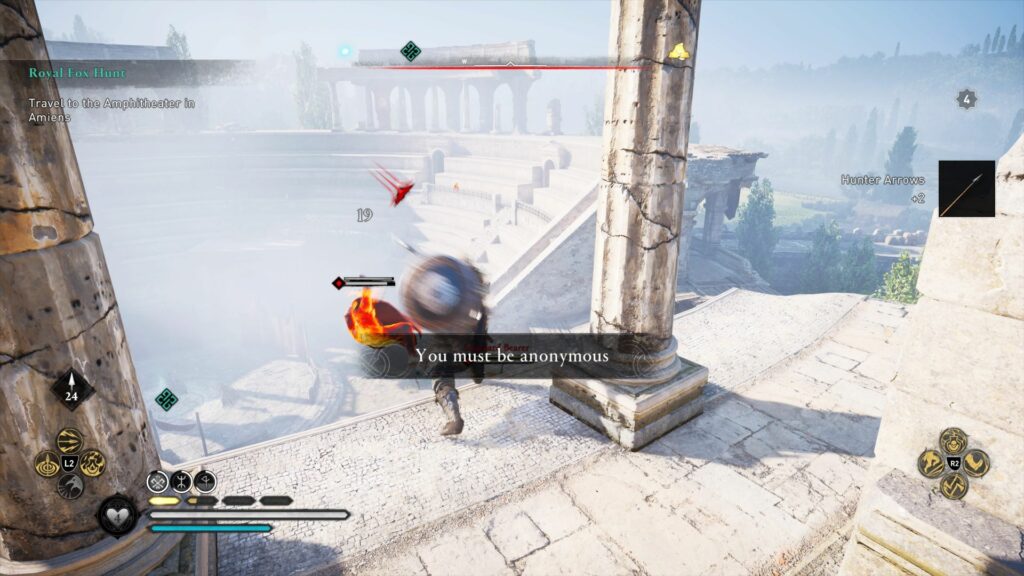 To look for Charles, go to the center of the theater and you'll see the pantomime.
Behind them, there's a path downwards.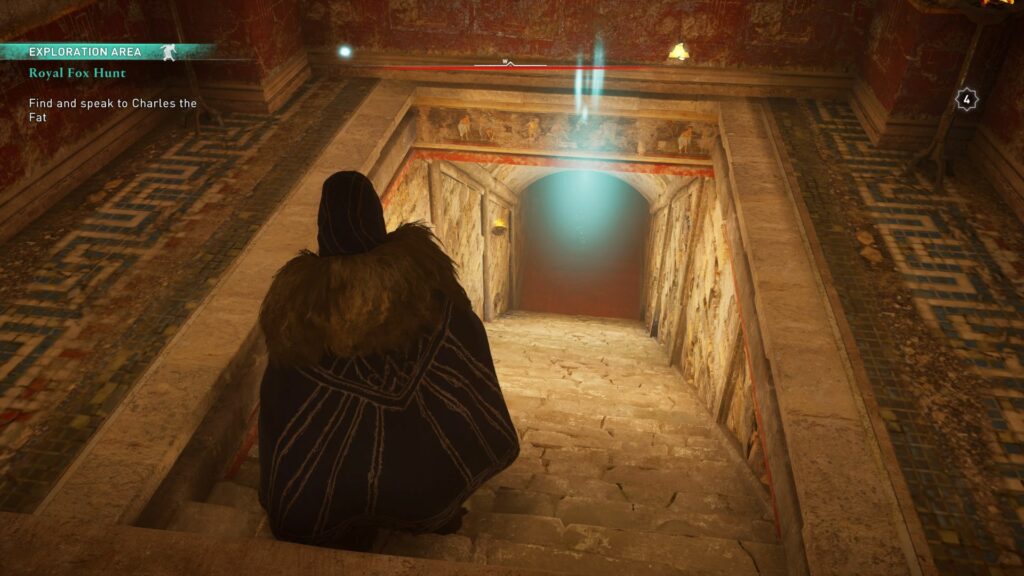 You'll eventually meet Charles again. Here, you're given options again but it may not be important.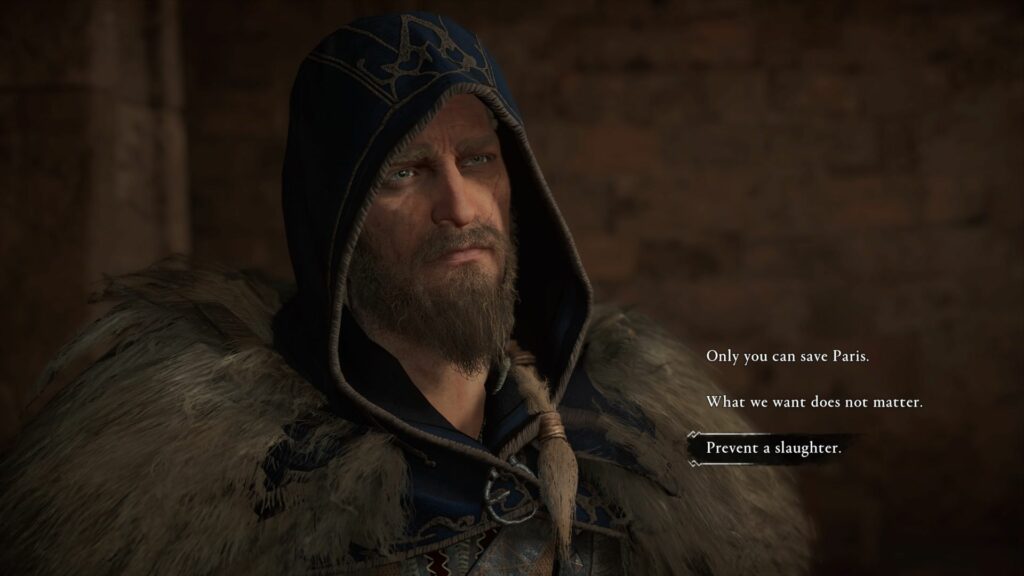 Return to Toka
Head back to the tavern to meet Toka and the quest ends here.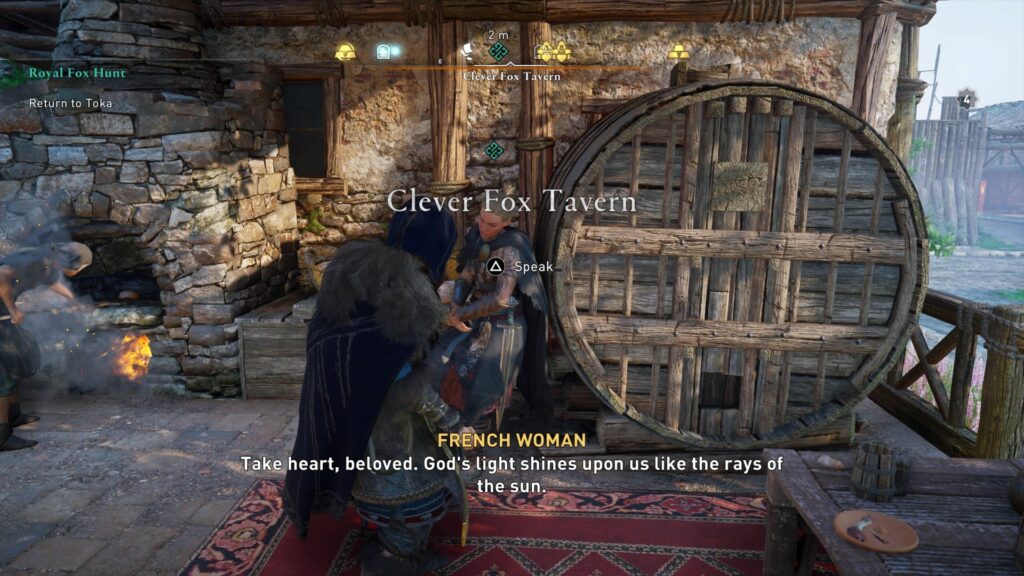 ---
Related posts:
Assassin's Creed Valhalla: Honor And Enemies Walkthrough