The Queen's Gambit is a main quest under the Paris DLC of Assassin's Creed Valhalla.
Your objective is to follow Richardis to Lisieux and eventually meet Charles.
Here's a walkthrough of The Queen's Gambit in AC Valhalla.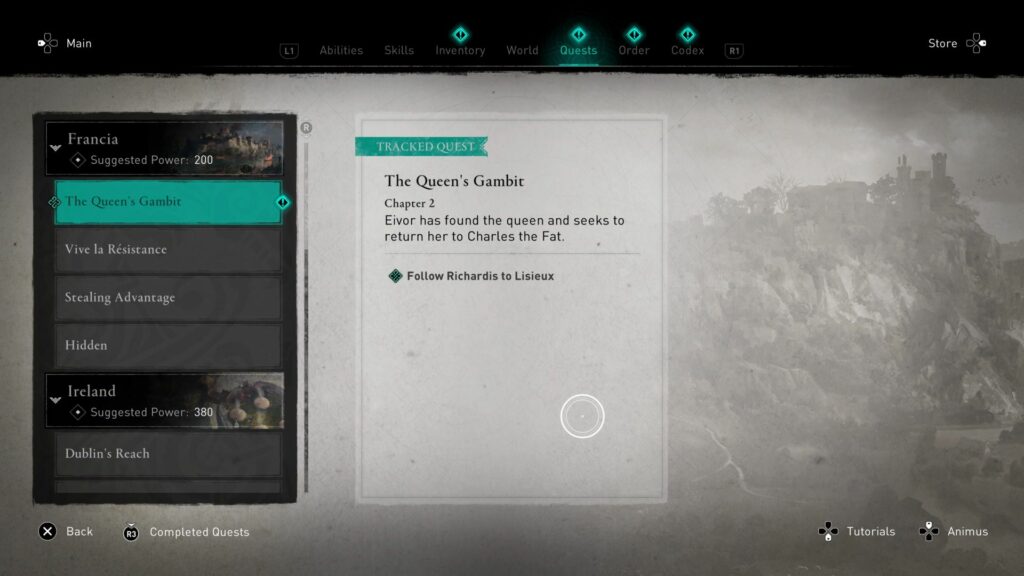 Follow Richardis
Grab a horse and follow Richardis to Lisieux.
She'll bring you to meet King Charles' son.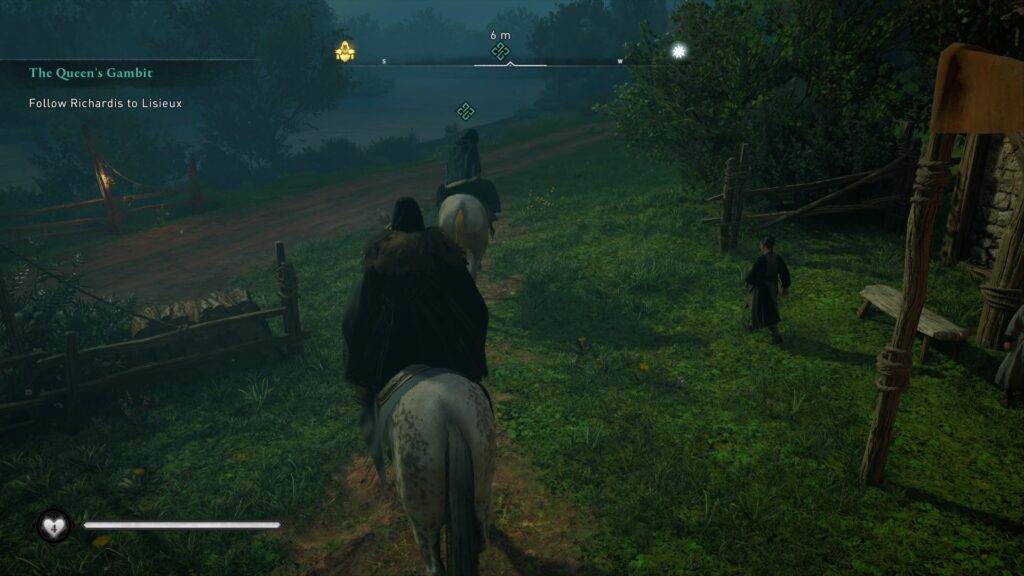 Travel to Charles' camp
Then, head to Charles' camp which is north of Lisieux. The location is shown below, marked by the quest symbol.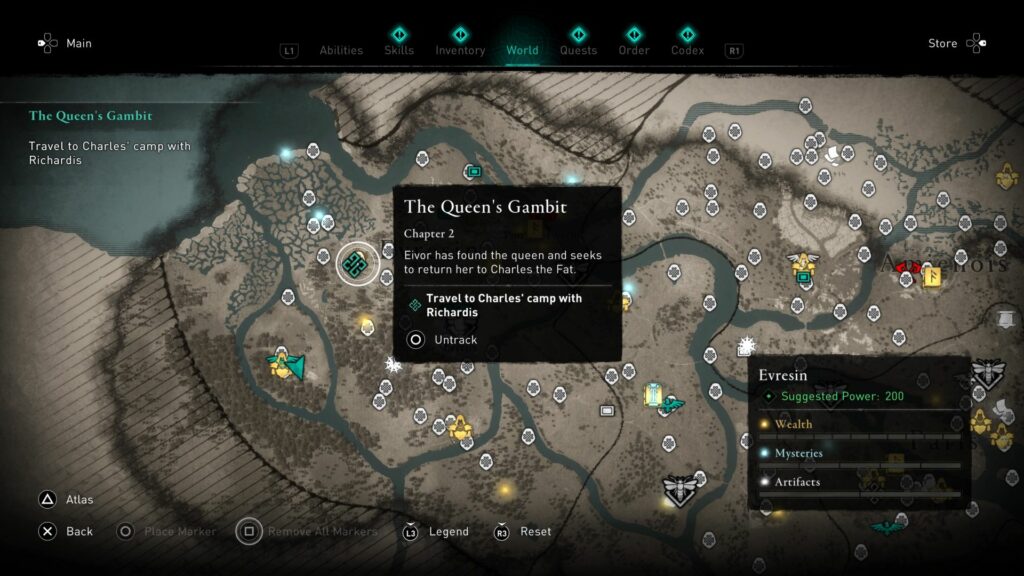 Along the way, she'll make a stop to tend to an injured bear. Continue on your mount and head to the camp.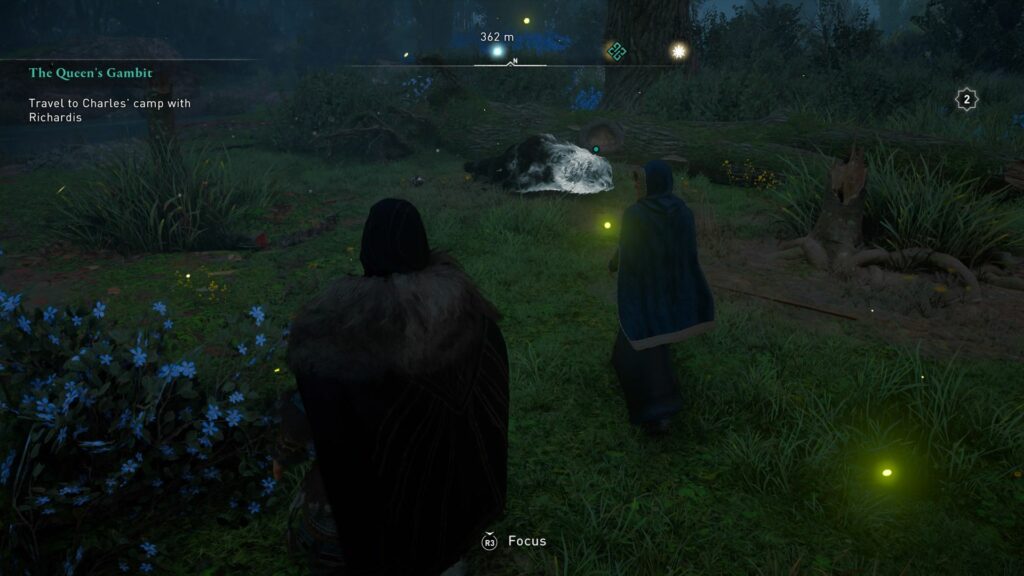 Kill Charles' soldiers
After the cutscene, you have to defeat Charles' soldiers as he ordered them to kill Eivor.
The quest ends here.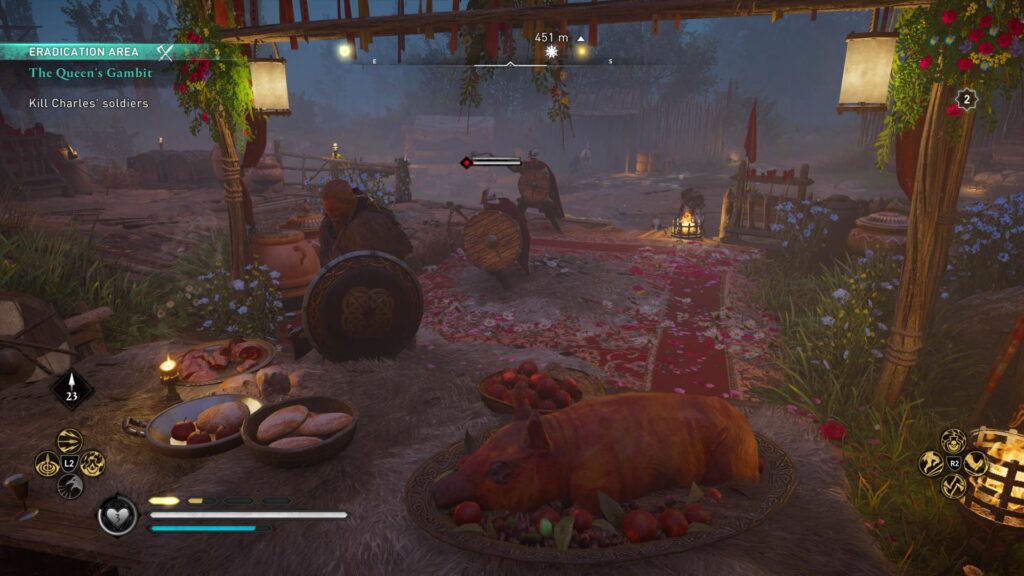 ---
Related posts:
Assassin's Creed Valhalla: Sister Of Sorrow Walkthrough