The Missing Queen is a quest under the Paris DLC of Assassin's Creed Valhalla.
Your objective is to look for the last known location of Queen Richardis.
Here's a walkthrough of The Missing Queen in AC Valhalla.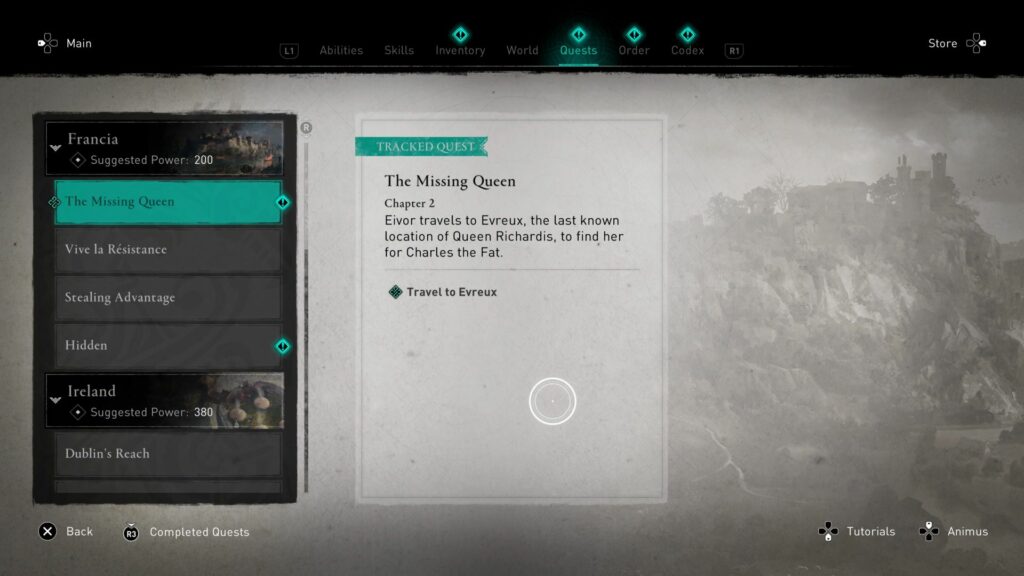 Travel to Evreux
To begin the quest, travel northwest to Evreux. The location is shown in the map, marked by the quest symbol.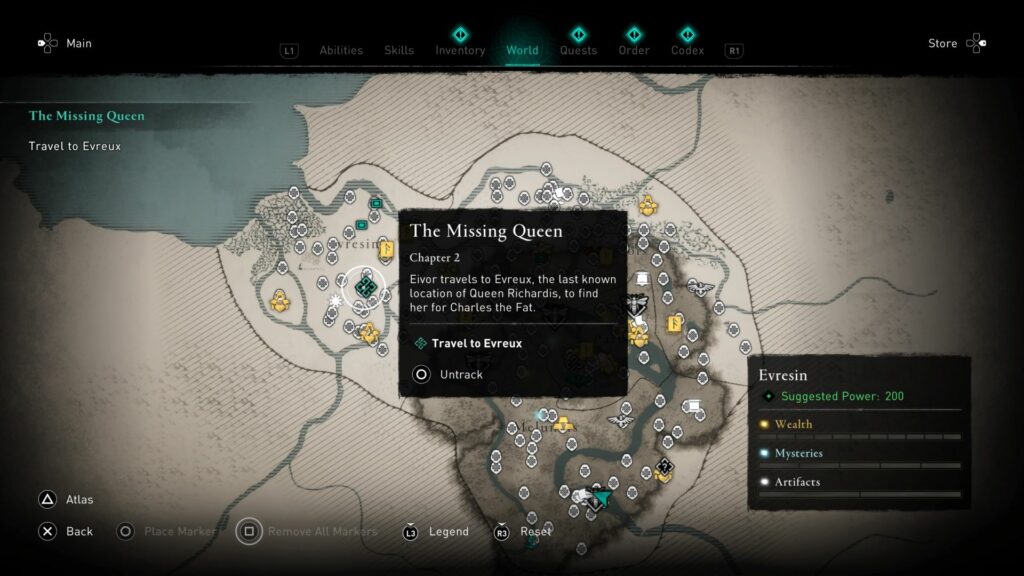 Sit down for the church service
Once you've reached Evreux, head to the church as marked in the map below.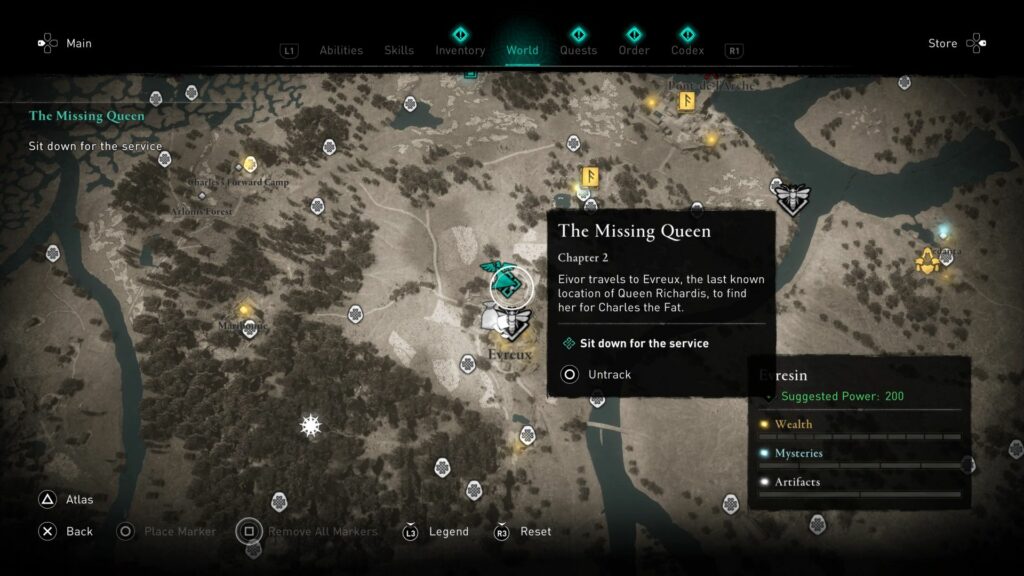 You have to "blend in" at the church's pews to begin the cutscene.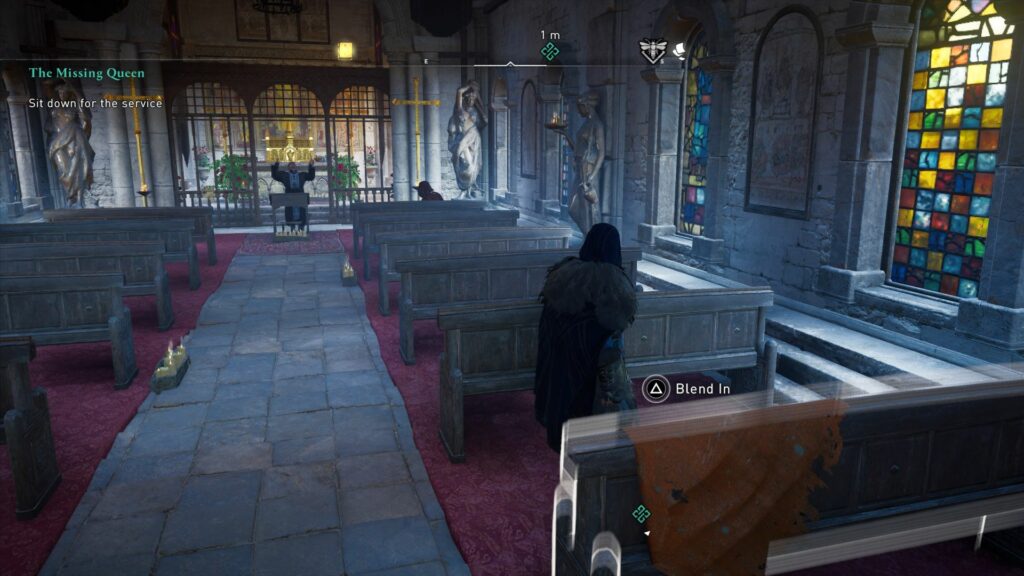 Talk to the lady
After the cutscene, talk to the lady in red in front. She'll tell you about Aquila.
The quest ends here.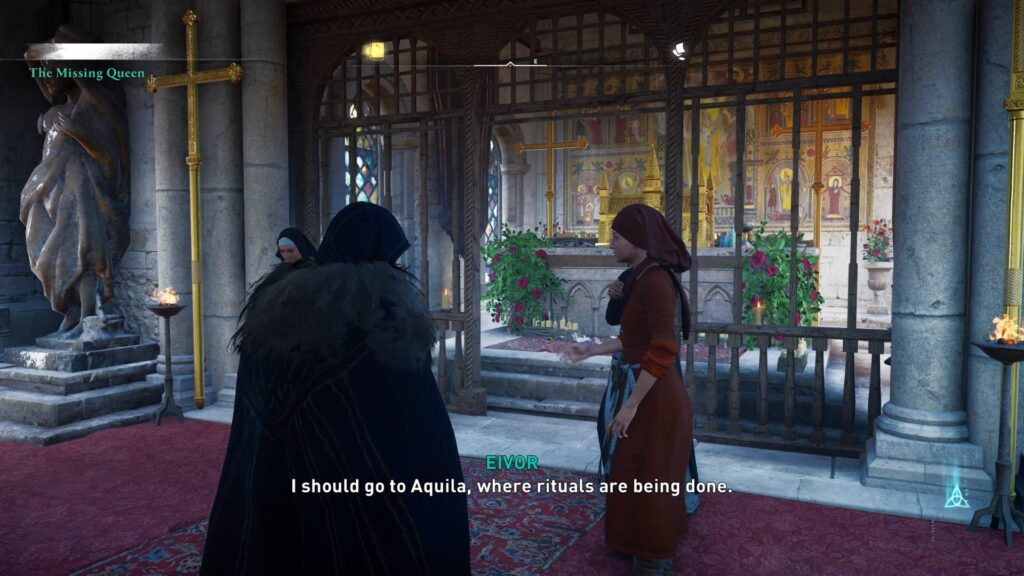 ---
Related posts:
Assassin's Creed Valhalla: Majesty In The Dark Walkthrough