Majesty in the Dark is a quest under the new DLC of Assassin's Creed Valhalla.
Your objective is to investigate Bishop Engelwin's chambers.
Here's a walkthrough of Majesty in the Dark in AC Valhalla.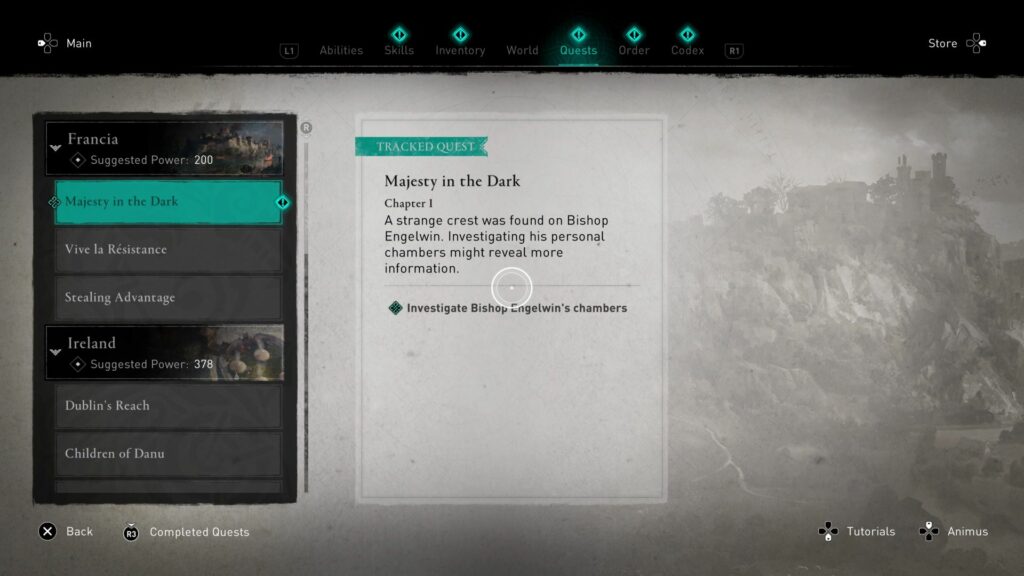 Investigate Bishop Engelwin's chambers
This quest begins immediately after you defeat Engelwin.
Use the key you received from the sanctum to open the locked door to enter his chambers.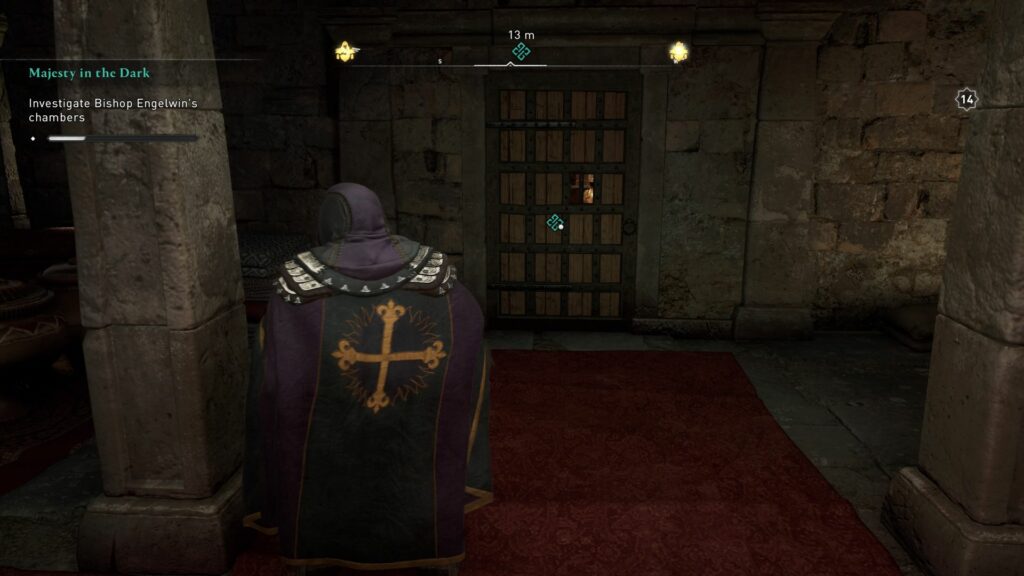 Use Odin's sight to find all of the clues and interact with them.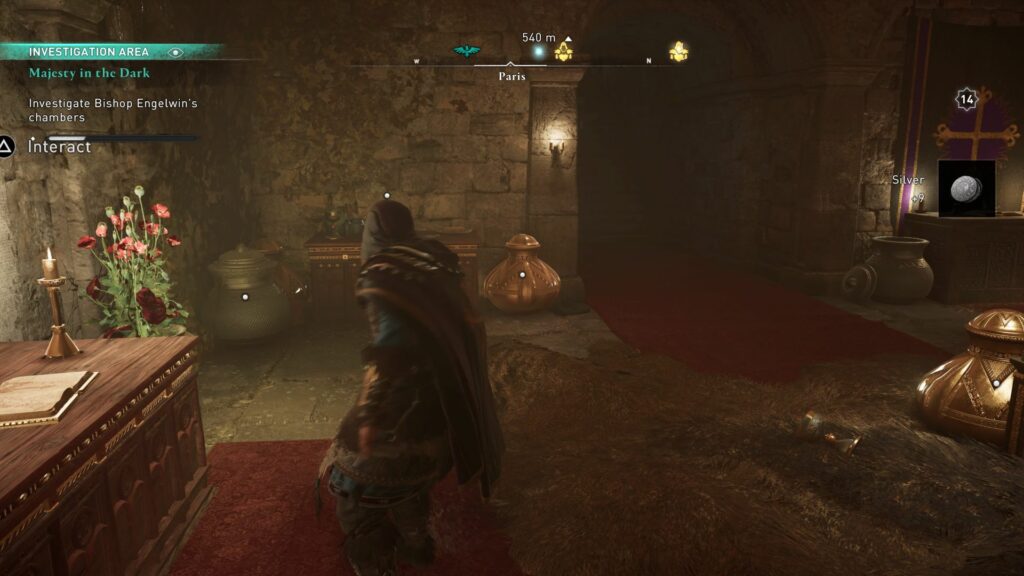 For two of the clues, you need to move the shelf to open a path.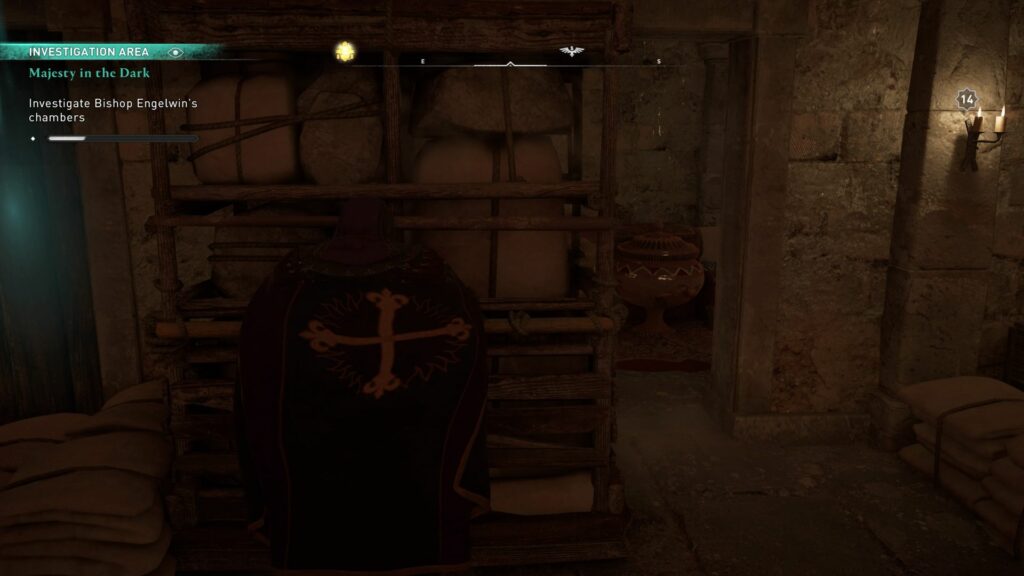 Explore the tavern
Next, head to the tavern marked on the map below.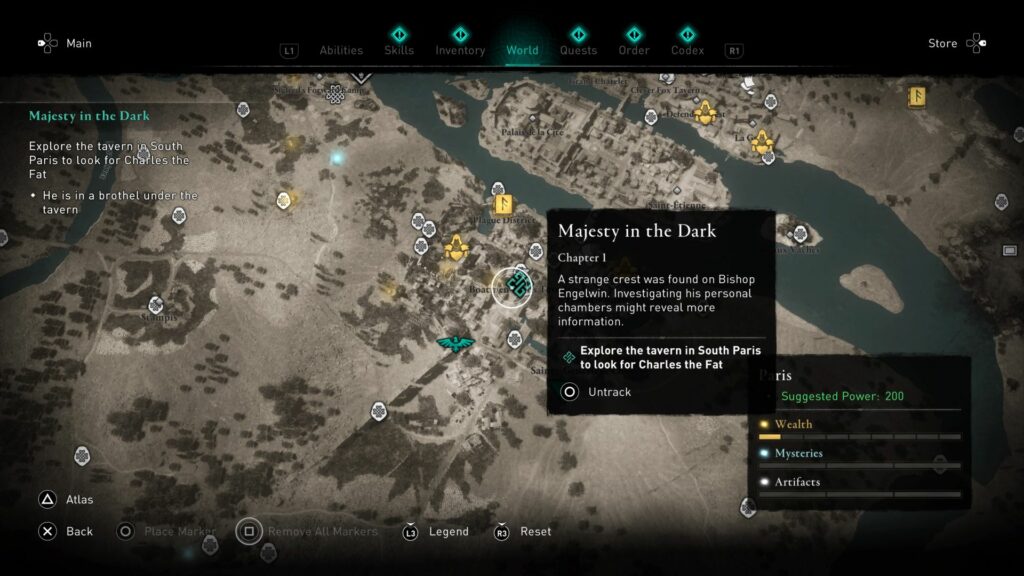 Enter the tavern to trigger a cutscene.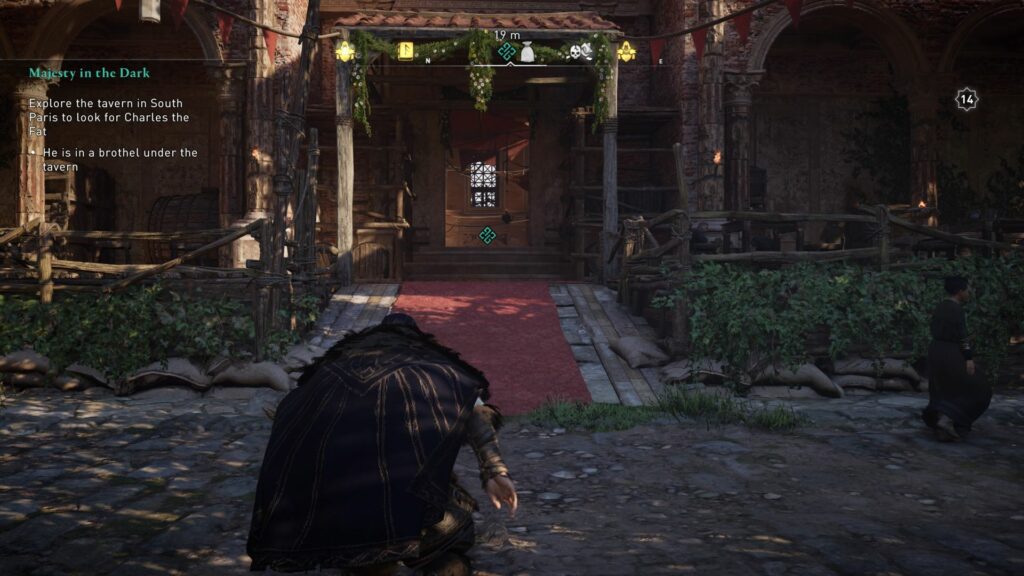 Talk to the French woman at the counter as she knows where the brothel is.
She'll give you two ways to enter. One is through the guard and the other is via a secret entrance under a big tree.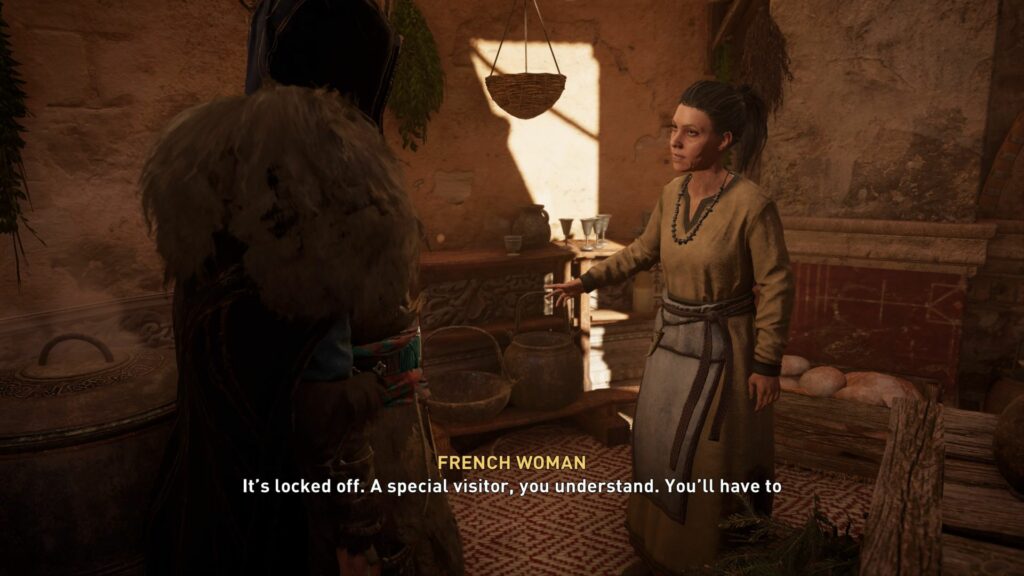 I can't seem to find the big tree and it's actually much easier to just talk to the guard.
Go down the stairs beside the lady and talk to the guard. You only need two charisma to enter.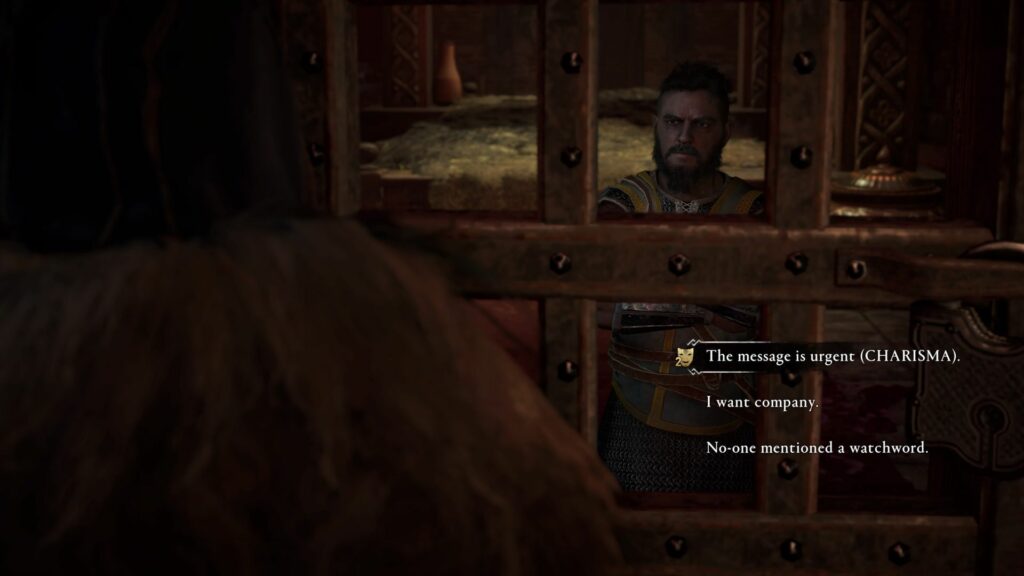 Continue following the path until you reach the bedroom.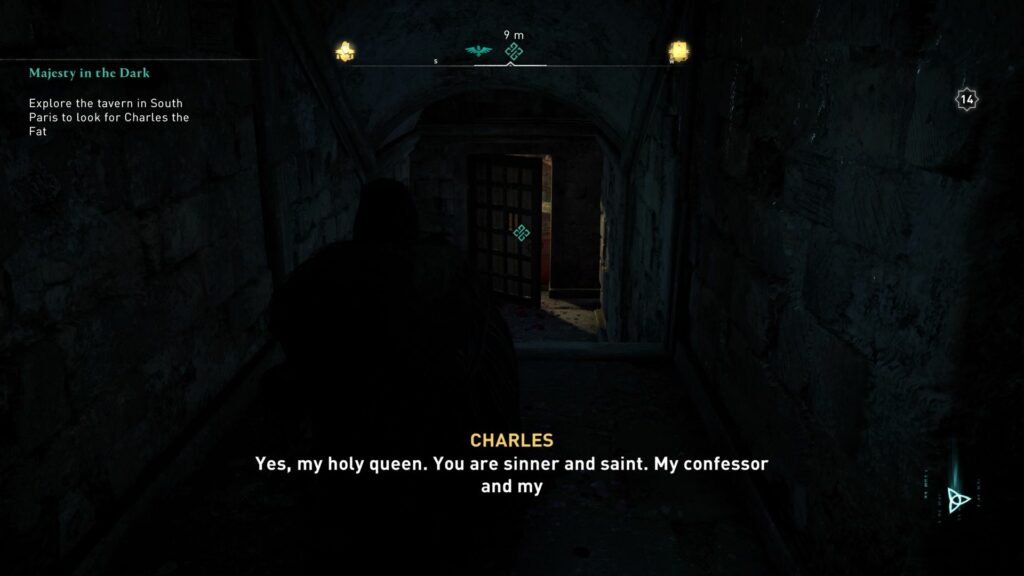 Here, you're given an option between:
I am not concerned with Francia
Francia belongs to the strongest
I chose the last option and he agrees to negotiate only if you help find his wife.
However, the outcome may be the same as he'll betray you later.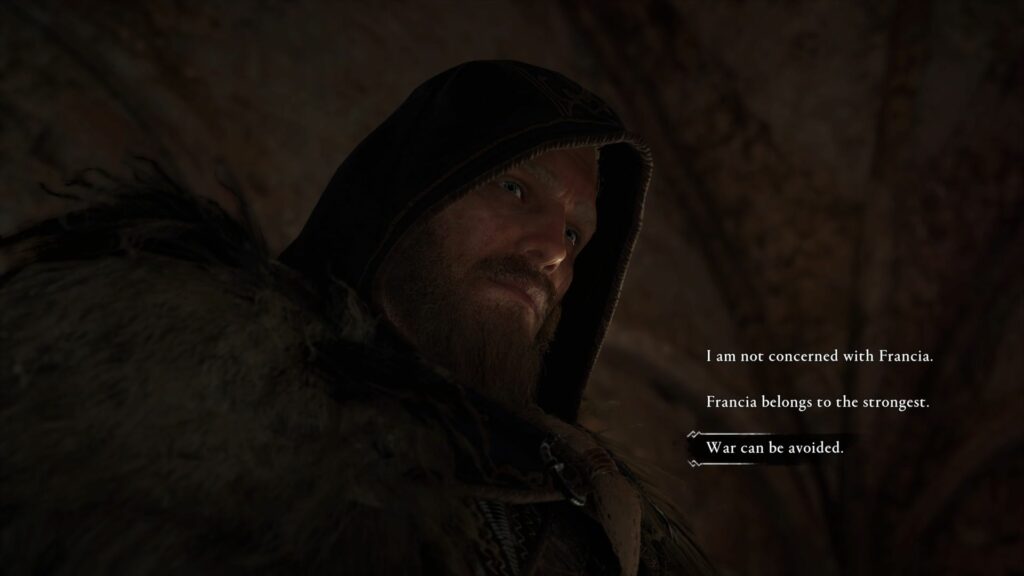 Return to Toka
Head back to Toka in Melun.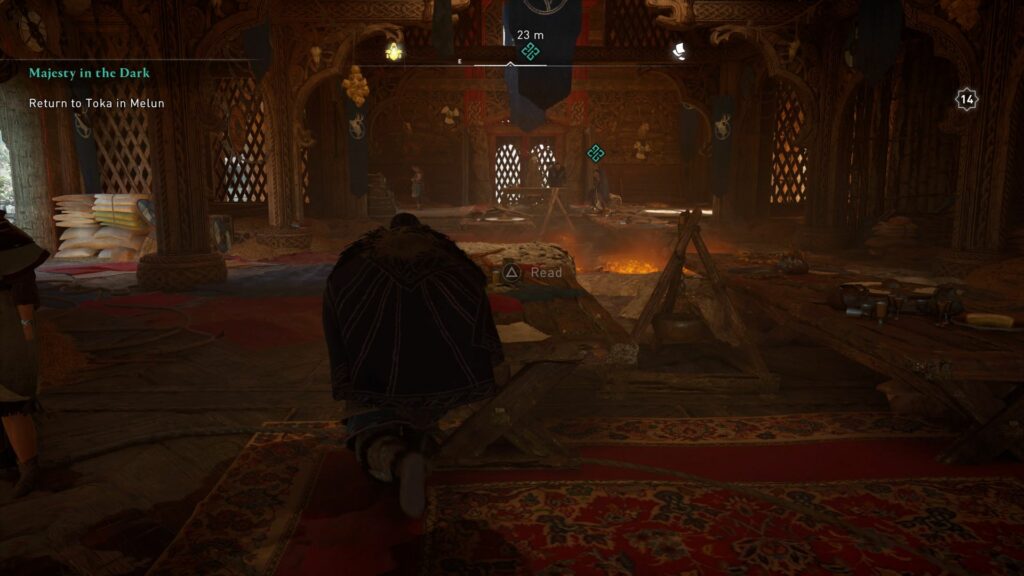 Then, follow her to the morgue as she shows you how cruel the Franks are. The quest ends here.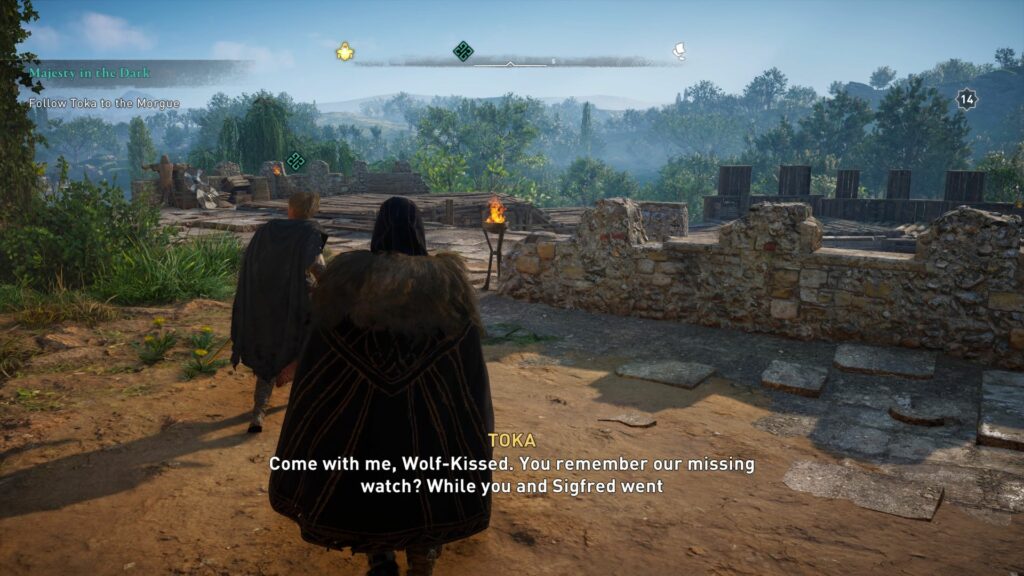 ---
Related posts:
Assassin's Creed Valhalla: The Rot In The Slums Walkthrough