Honor and Enemies is a main quest in the Paris DLC of Assassin's Creed Valhalla.
Your objective is to meet Sigfred and later find Count Odo.
Here's a walkthrough of Honor and Enemies in AC Valhalla.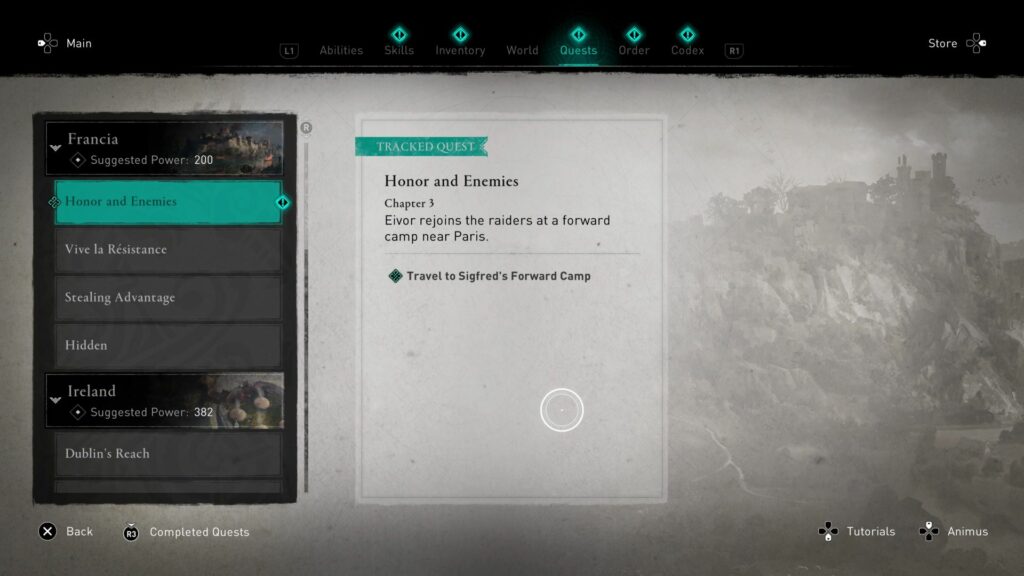 To begin the quest, travel to Sigfred's Forward Camp as shown in the map below.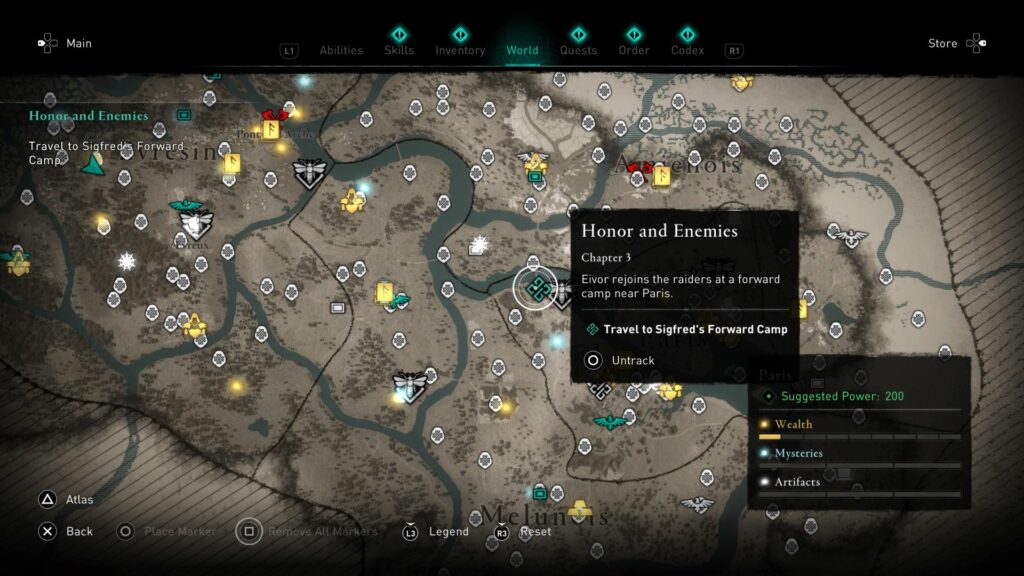 Speak to Toka when you arrive at the camp.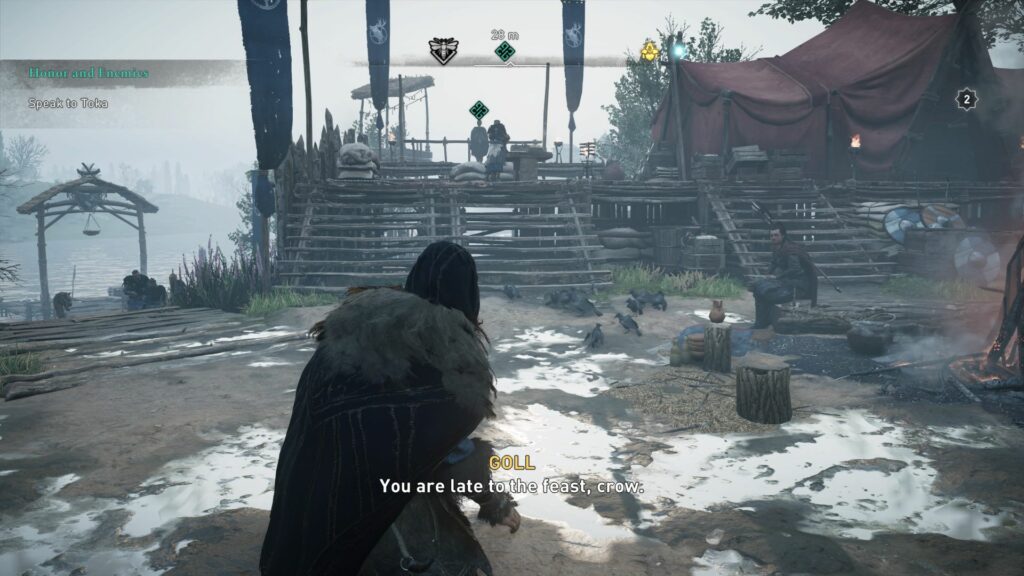 Explore Pontem Esera
Next, head to Pontem Esera which is north of the camp. The location is shown in the map, marked by the quest symbol.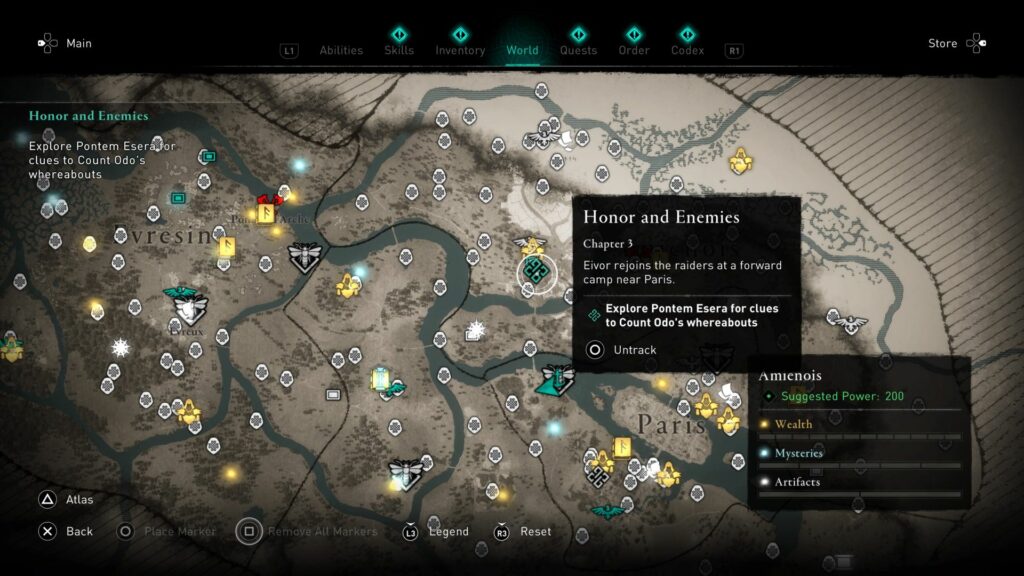 As you arrive, you'll notice a lot of guards and they'll be hostile. You can enter through the side walls to avoid detection.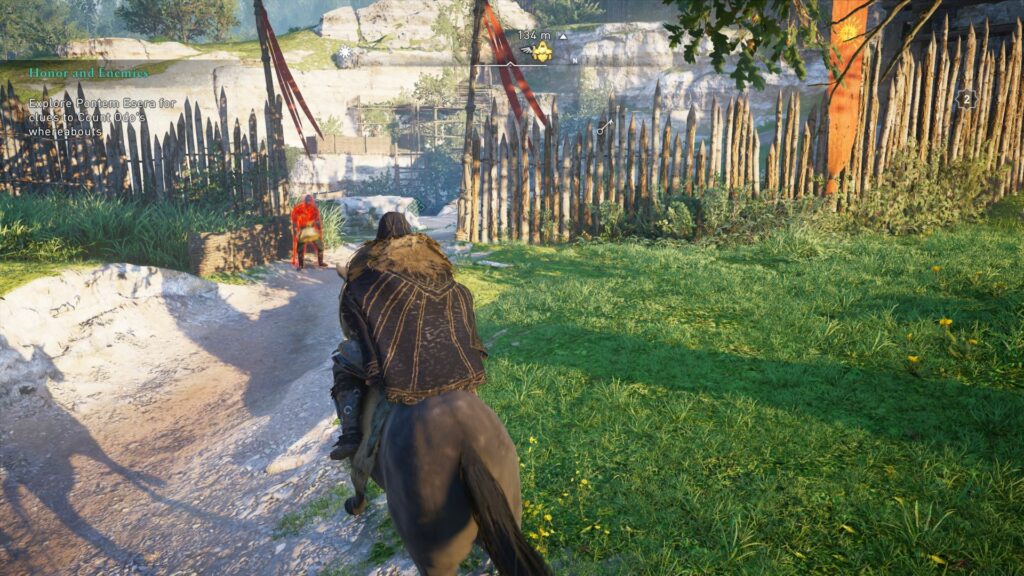 Inside the base, look for a room which is locked.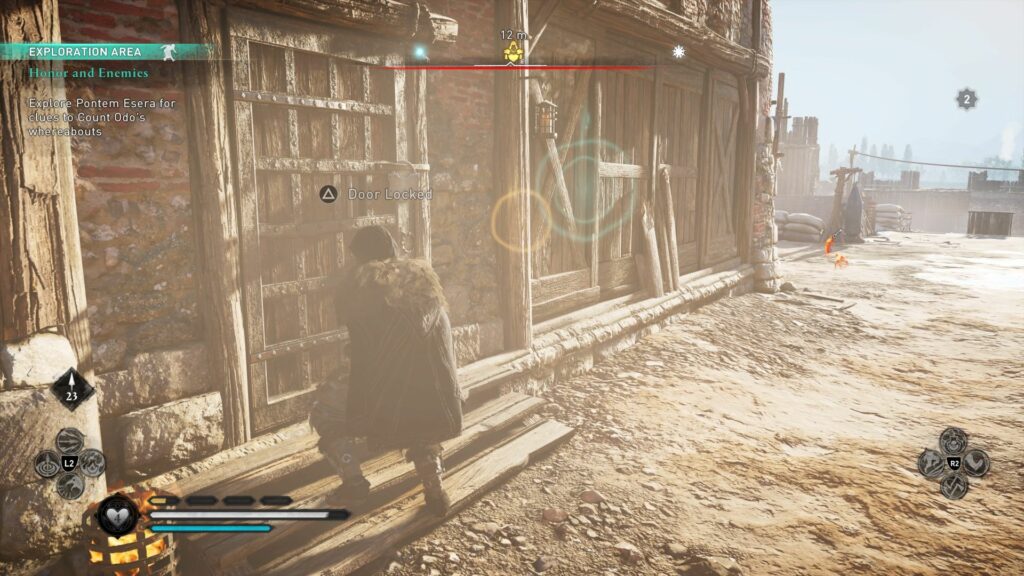 To get the key, you need to kill one of the French soldiers.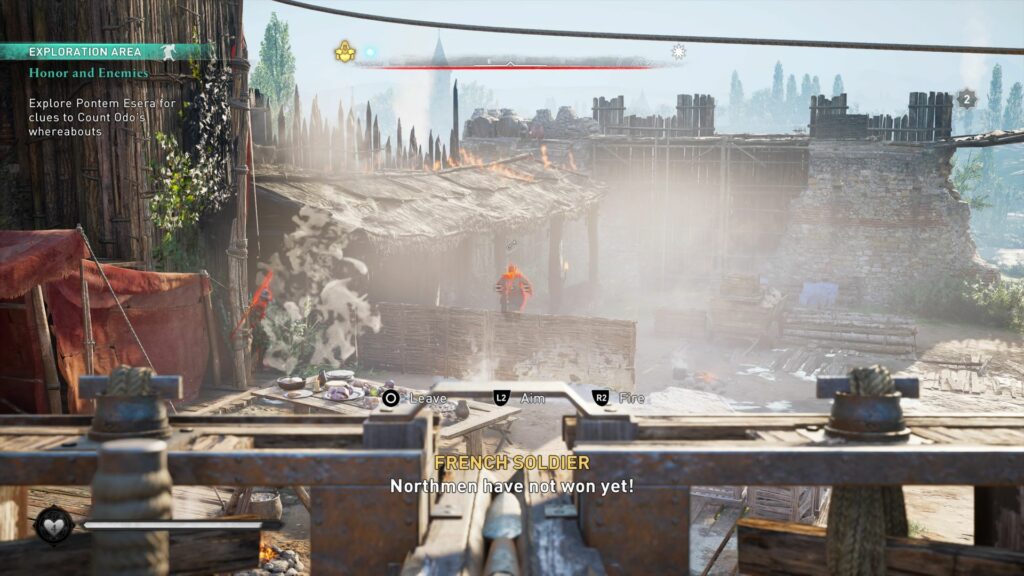 Enter the room with the key and you'll find clues to Count Odo's whereabouts.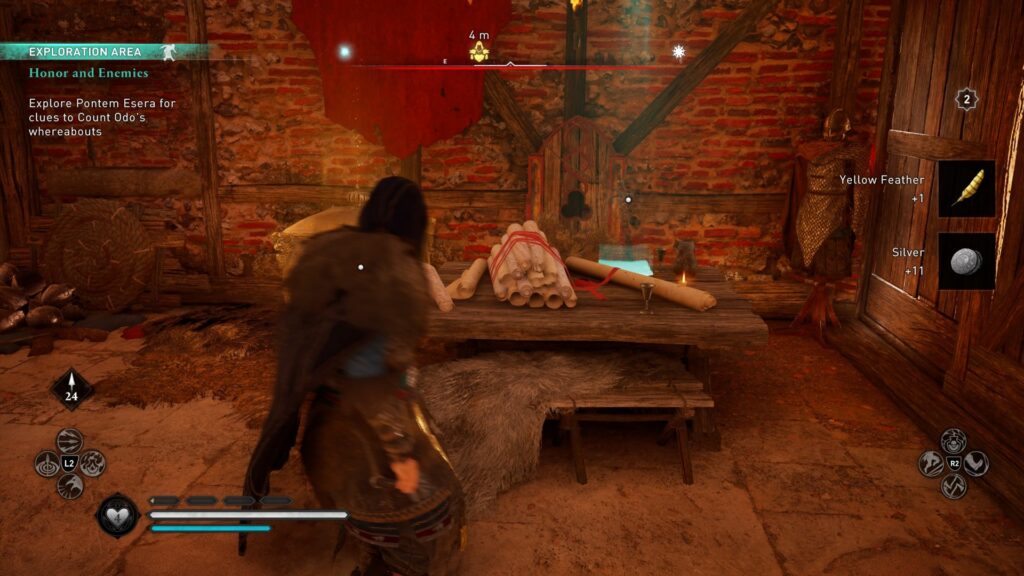 Travel to the north of Paris
Then, go to the north of Paris, as marked on the map below.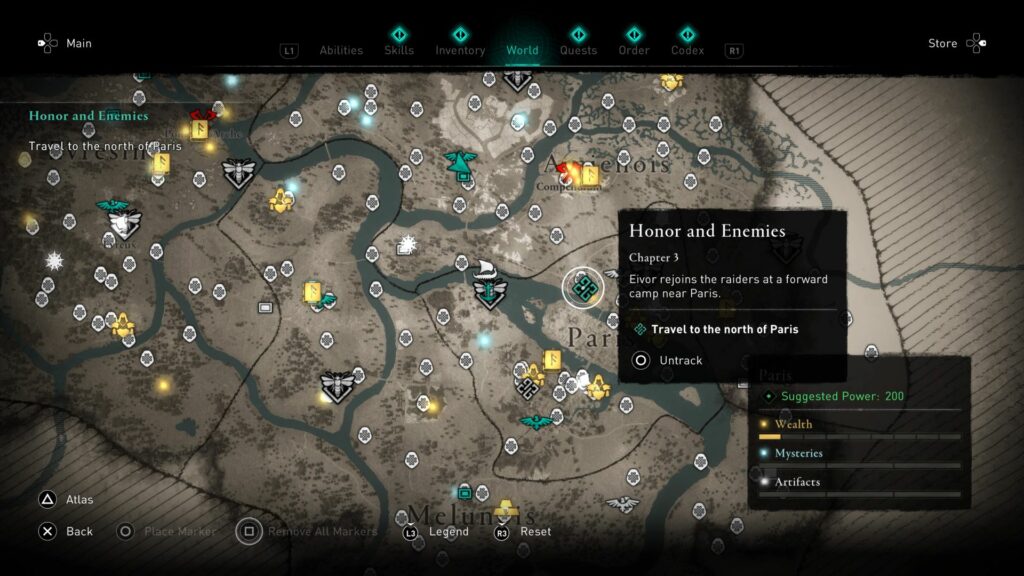 Find and reach Count Odo's manor
Enter the city and look for a manor surrounded by many red flowers (image below).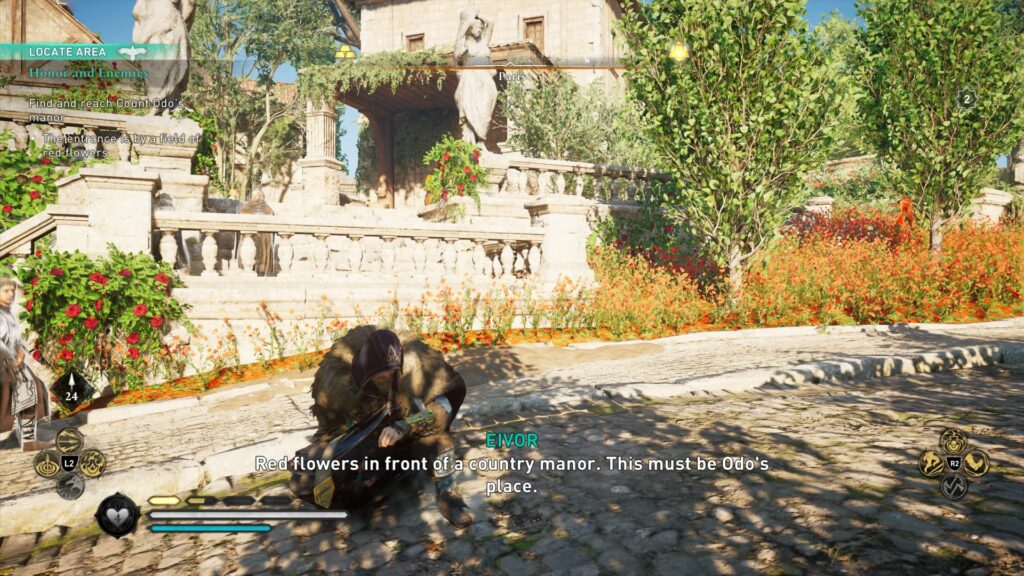 Go to the front door and the lady will not allow you to enter without a special pass.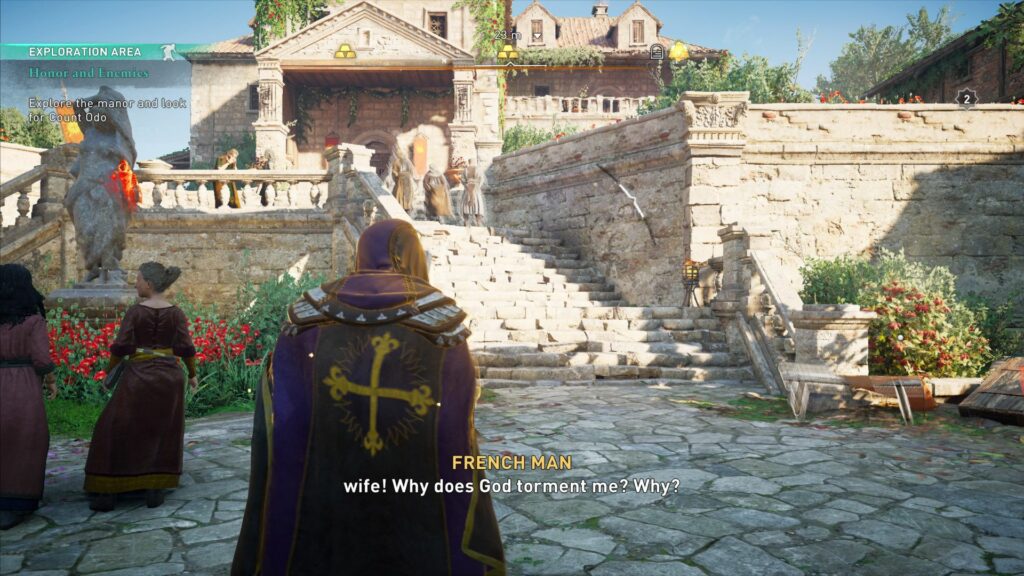 There is more than one way to enter. I chose to get a Diplomatic Writ from a guest.
You'll hear that a guest has locked himself inside the wine cellar. Help the man force open the door.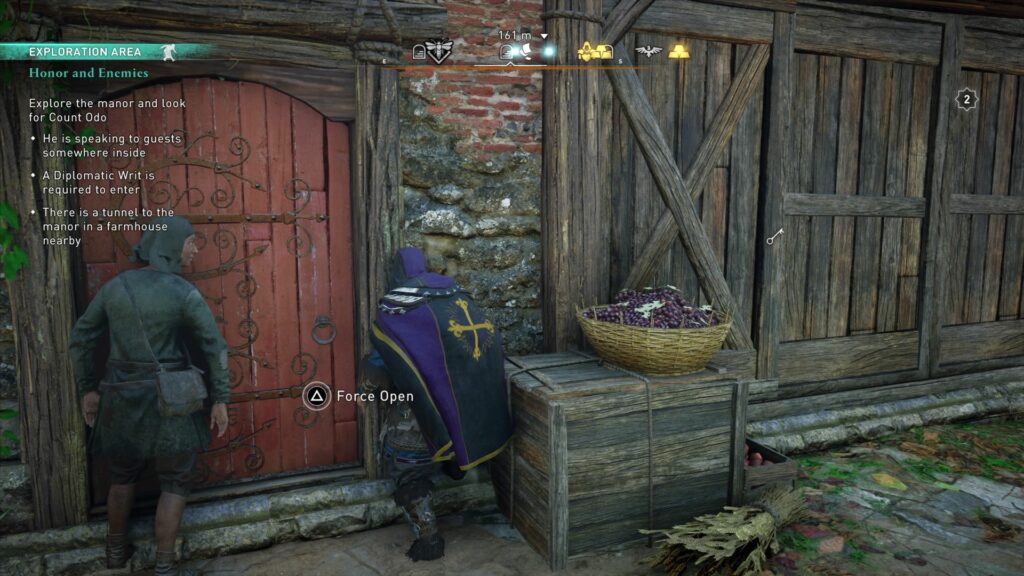 Carry his body out of the cellar and throw him on the ground. You'll get the writ.
Bring it to the lady and you can enter.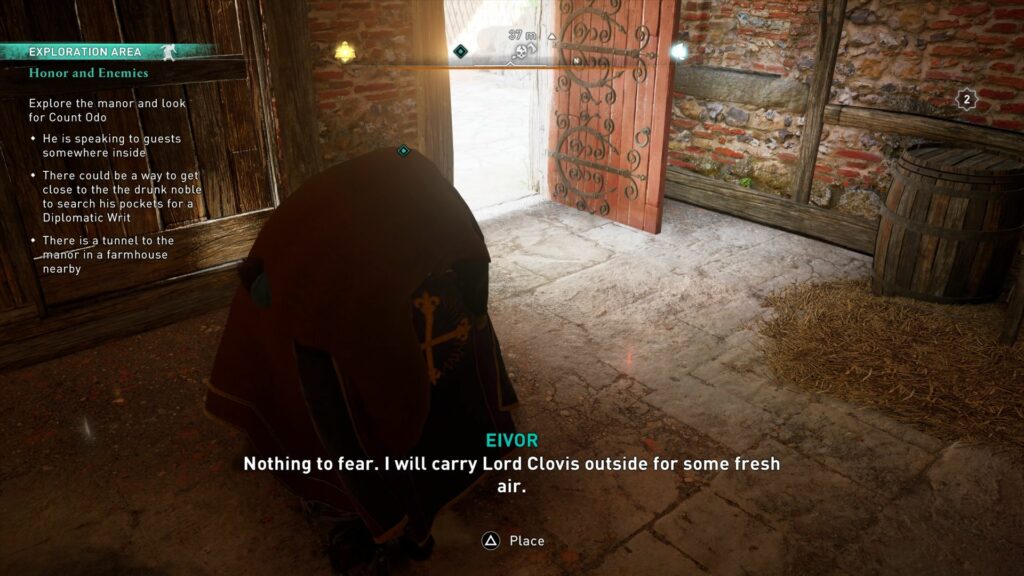 Inside the manor, you'll find a locked door.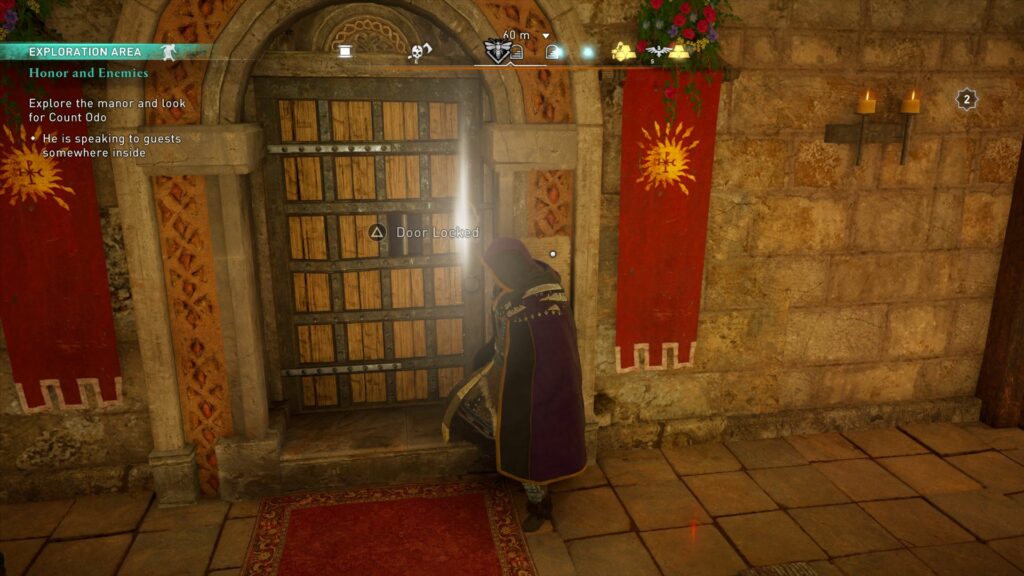 Go upstairs and you'll see a man with two big guards.
Wait for him to go downstairs and follow him. Steal the key from him.
Use the key and enter the room where Count Odo is.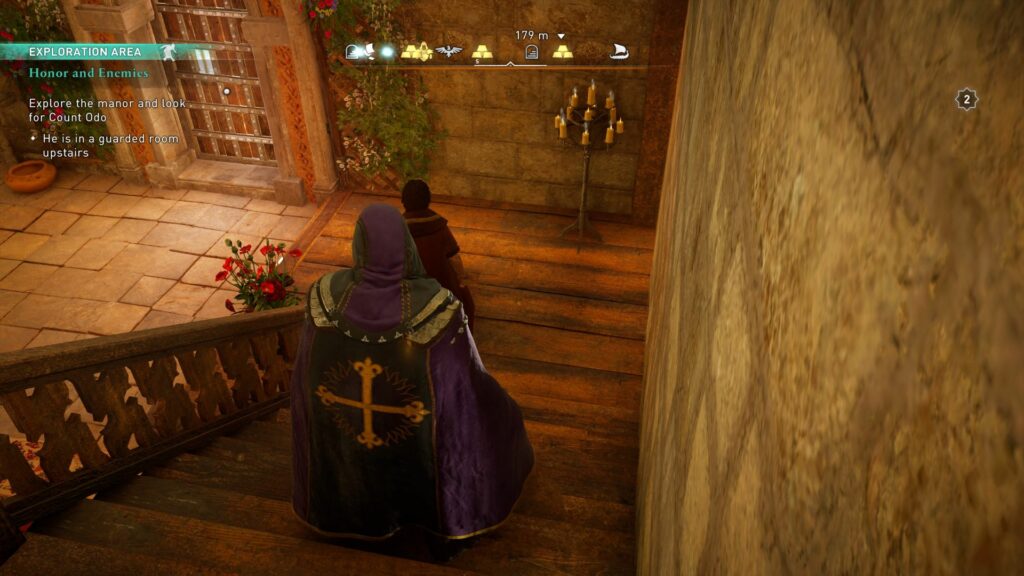 Return to Sigfred
After the cutscene, return to Sigfred. The quest ends here.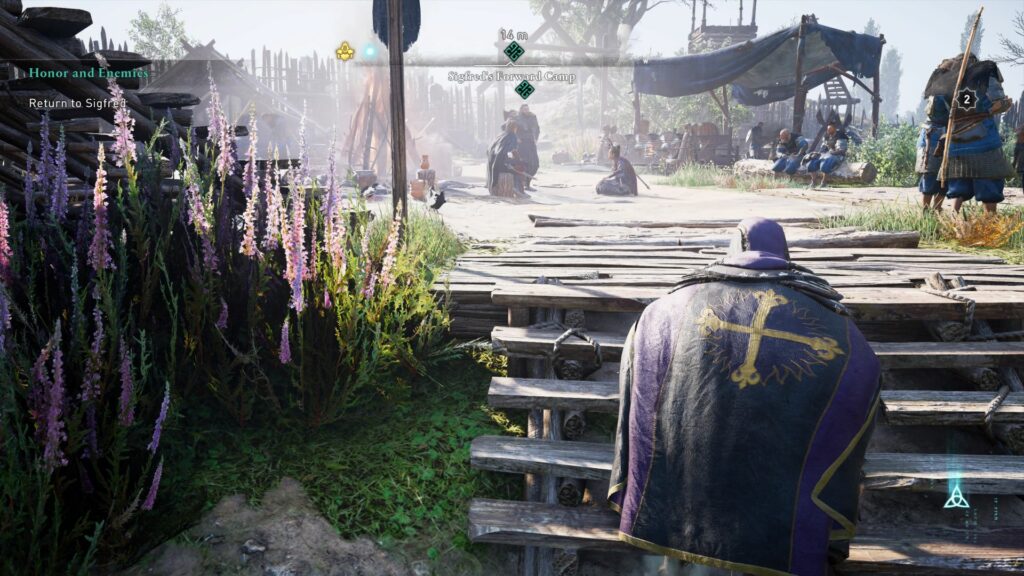 ---
Related posts:
Assassin's Creed Valhalla: The Queen's Gambit Walkthrough