High Rocks is one of the cairn mysteries in Assassin's Creed Valhalla. This one is located in Suthsexe.
Your task is to stack the stones until they reach the required height.
Here's a guide on the High Rocks cairn mystery in Suthsexe of AC Valhalla.
To begin the challenge, get to the location shown below, marked by the map marker.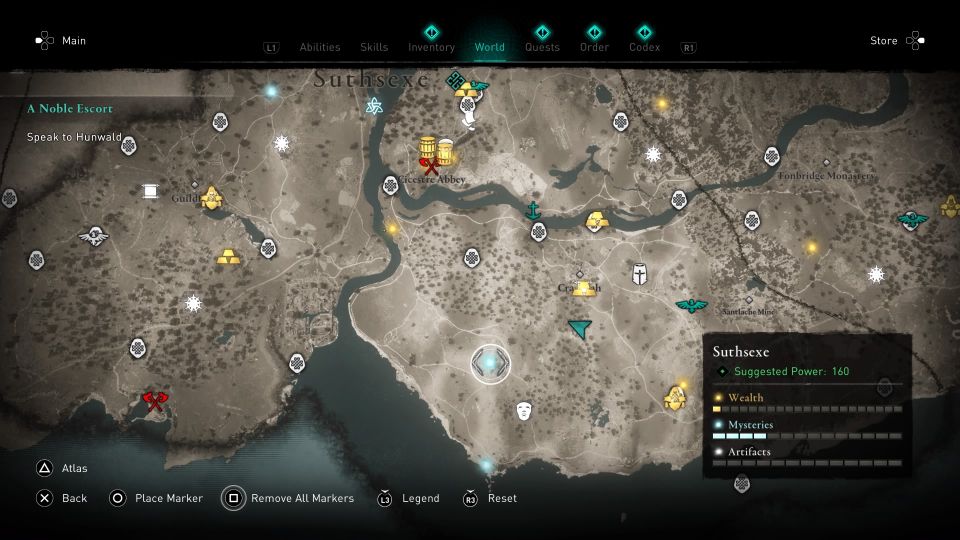 Get to the stones and interact with it to begin.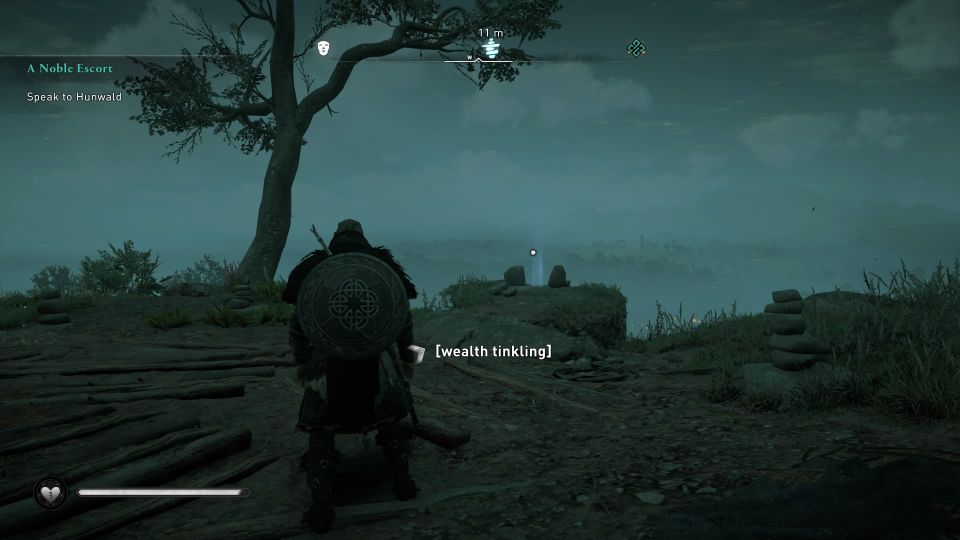 How to stack the stones
When you reach the area, you'll notice that two stones were already standing upwards. You can use them in your stacking.
There are six stones provided but five should be enough. Below is how I stacked the stones.
Try to get 3 stones that are rather flat to be the base. Use one of the vertical stones to give it more height.
The last stone can be horizontal and you should still reach the required height.
When placing stones, don't drop it from high up. Place it nicely on top of each other before releasing them.
Once the stones reach the required height and doesn't drop, validate it.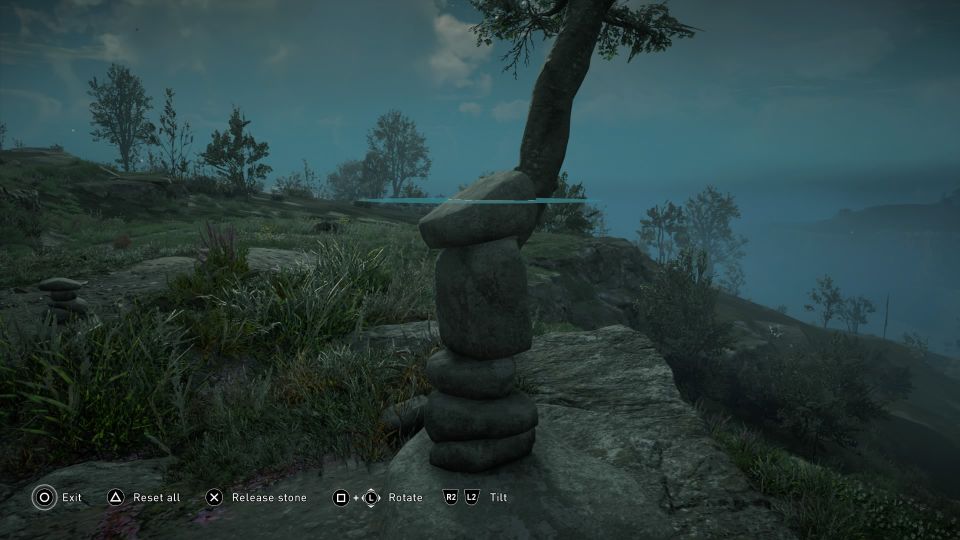 The High Rocks cairn completes here.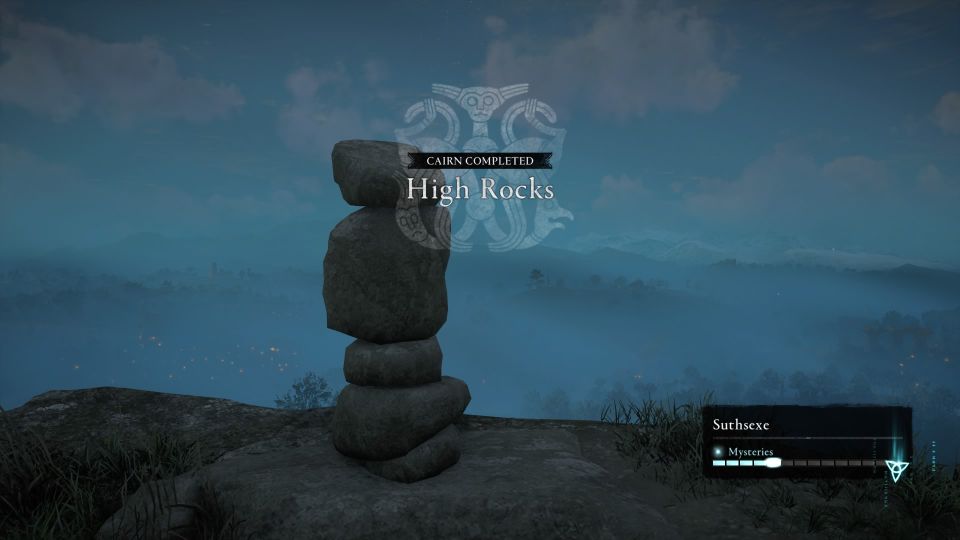 ---
Related posts:
AC Valhalla: Saint Leonard's Altar Walkthrough
Assassin's Creed Valhalla: Santlache Mine Walkthrough