Under The Skin is a quest under Snotinghamscire in Assassin's Creed Valhalla.
Your task is to talk to Trygve about his desire for suicide and also look for Vili.
Here's a walkthrough of Under the Skin in AC Valhalla.
Suggested power: 250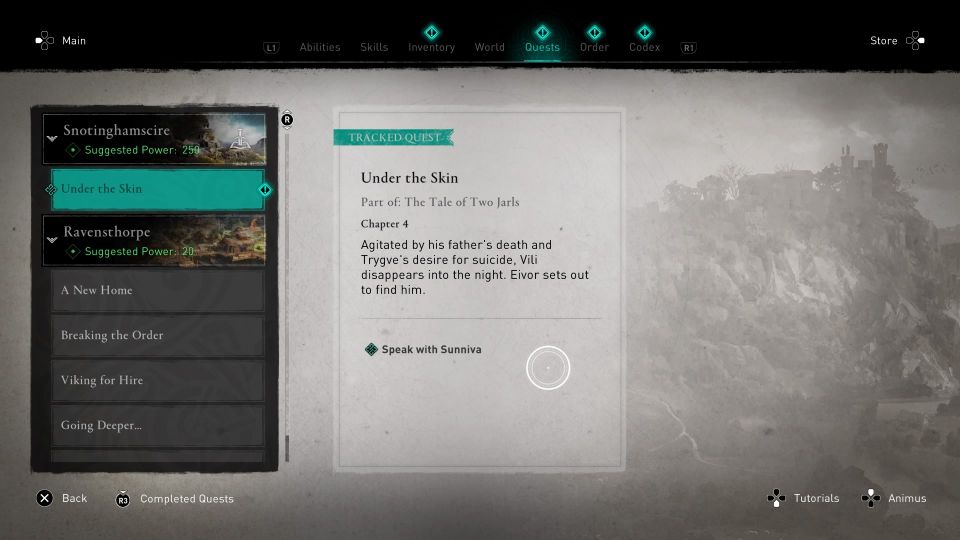 Speak with Sunniva
To begin the quest, talk to Sunniva. Her location is shown in the map below, marked by the quest symbol. It's at Odin's Rest.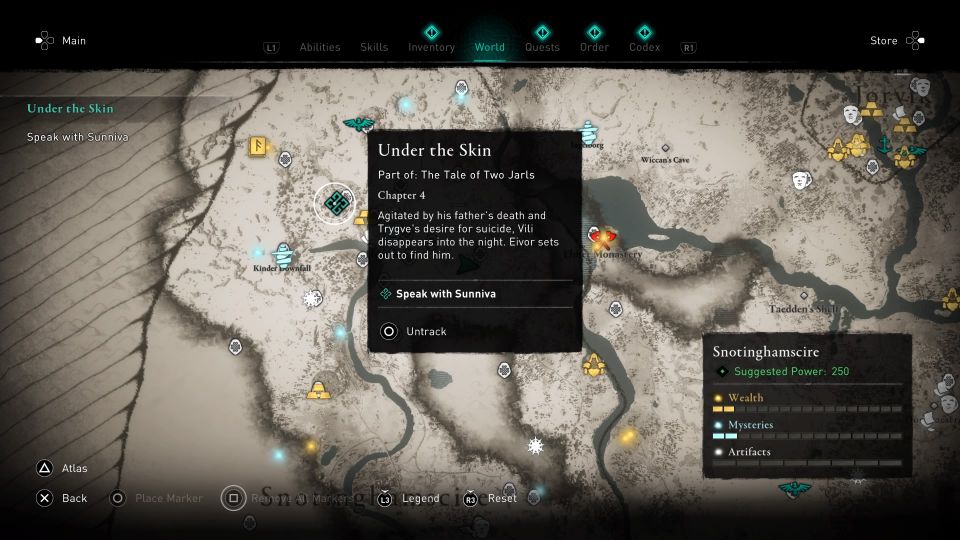 You will see her near the pyre.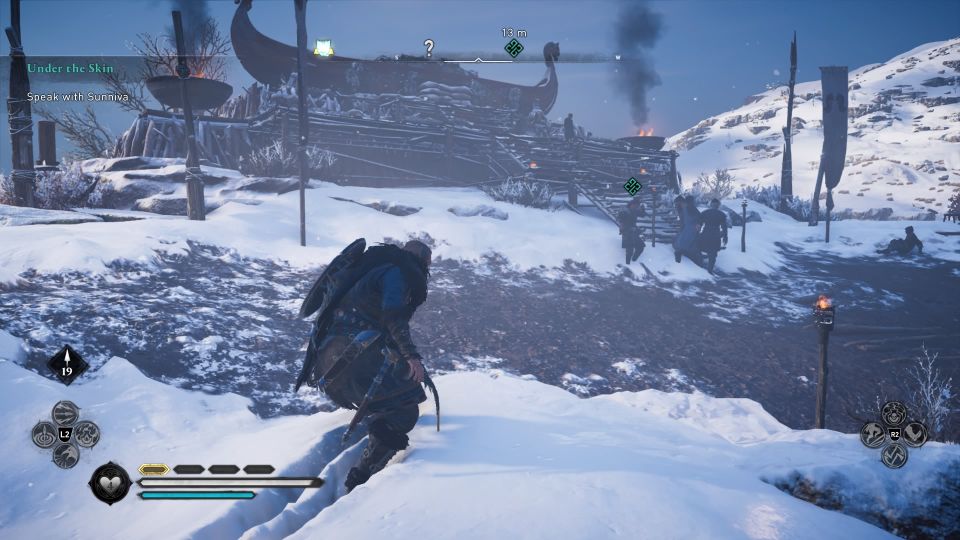 Trygve choice (important)
Trygve will then tell Eivor that he wishes to kill himself to follow Hemming Jarl.
You'll be given an option to choose either:
Snotinghamscire can't lose another
If you choose the first option, you'll be given a choice to choose between Trygve and Vili to be jarl later.
If you choose the second, then Vili is automatically the jarl. If Vili becomes jarl, he can't join you as a Jomsviking.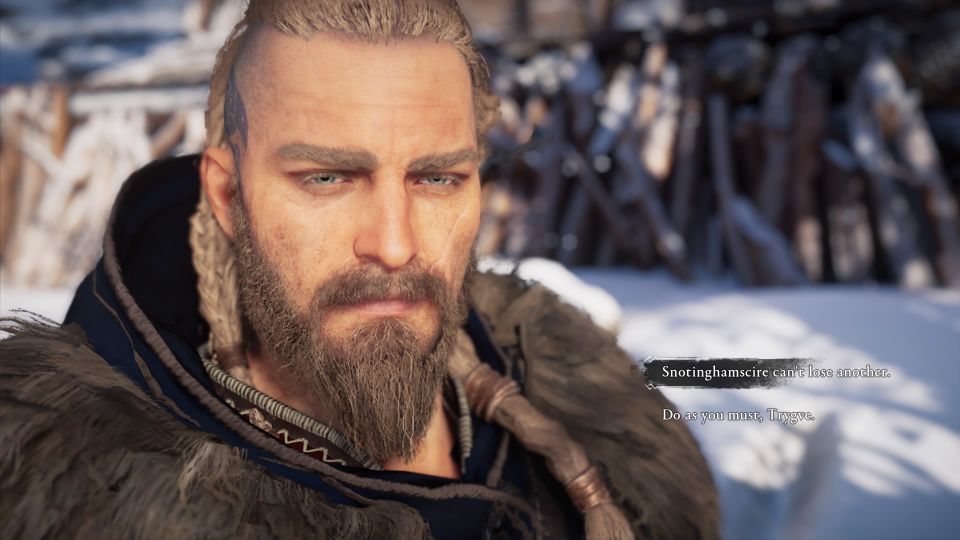 Follow Sunniva
Next, follow Sunniva as Vili has disappeared to kill some Picts.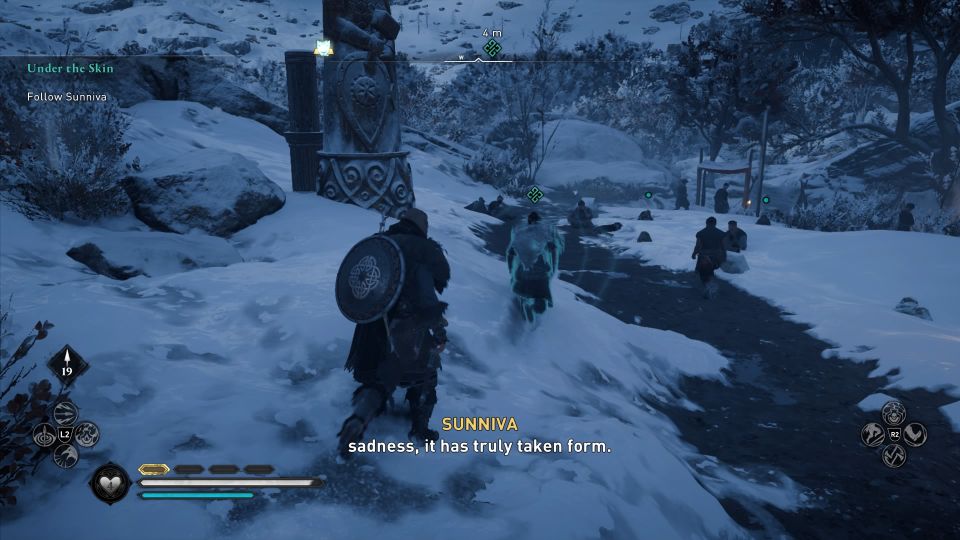 Search for Vili inside Odin Mine Hideout
Sunniva will lead you near the entrance of the mine.
Get to the Odin Mine Hideout.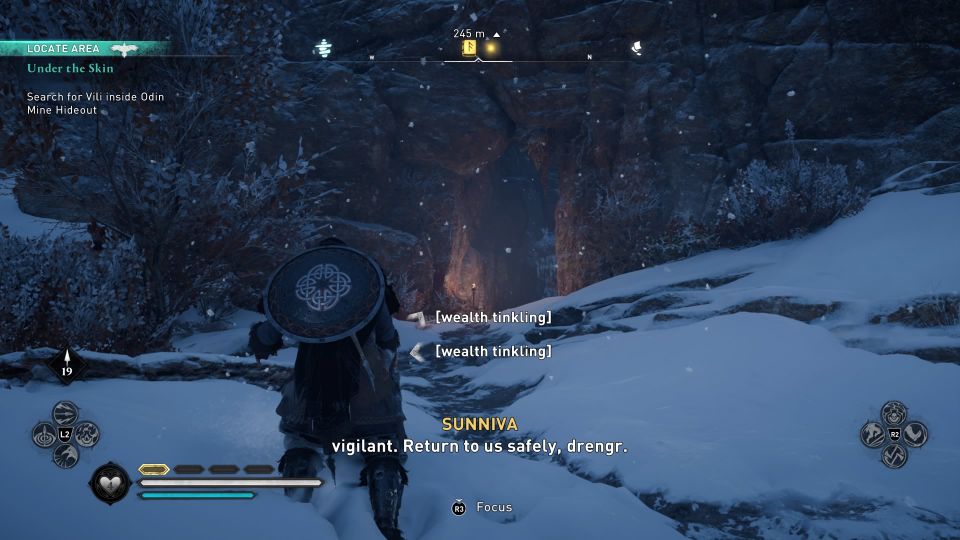 There's one part you will see a branching path. If you go to the right-side which has a viper, you'll reach a chest.
To unlock the chest, destroy the ice and collect the key underneath.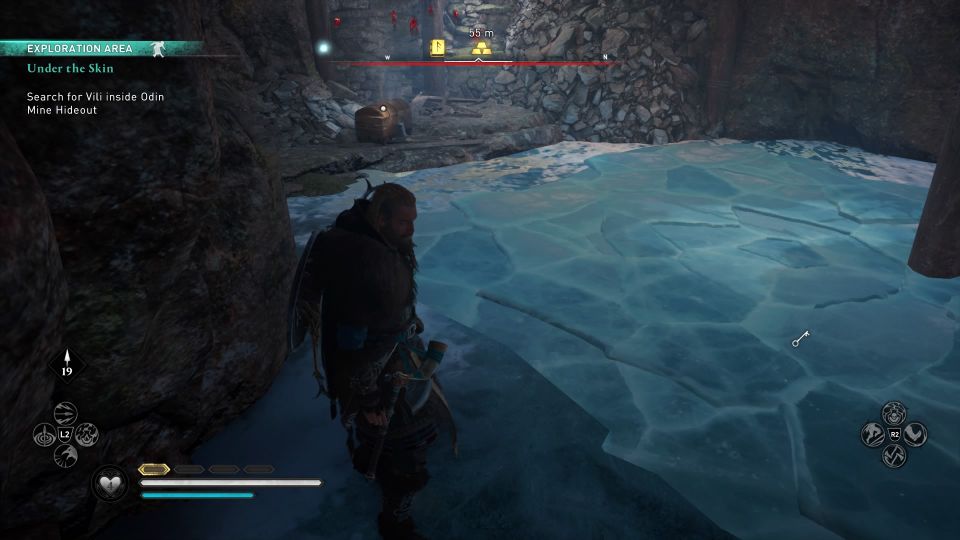 Head back to the original path.
Eradicate the Picts
You will then see some Picts inside.
Vili will be there as well, killing them. Help him kill the rest.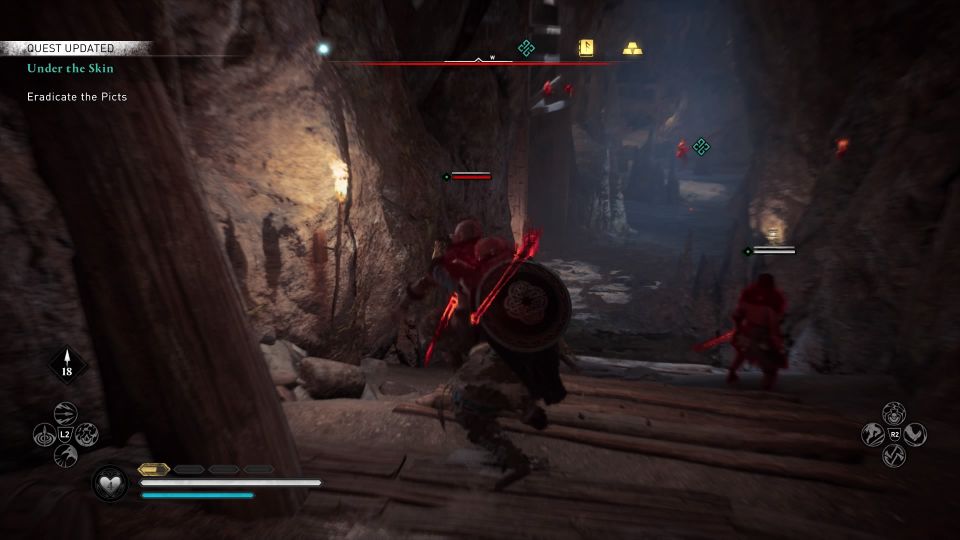 Escape the mine with Vili
Next, follow Vili as you escape the mine.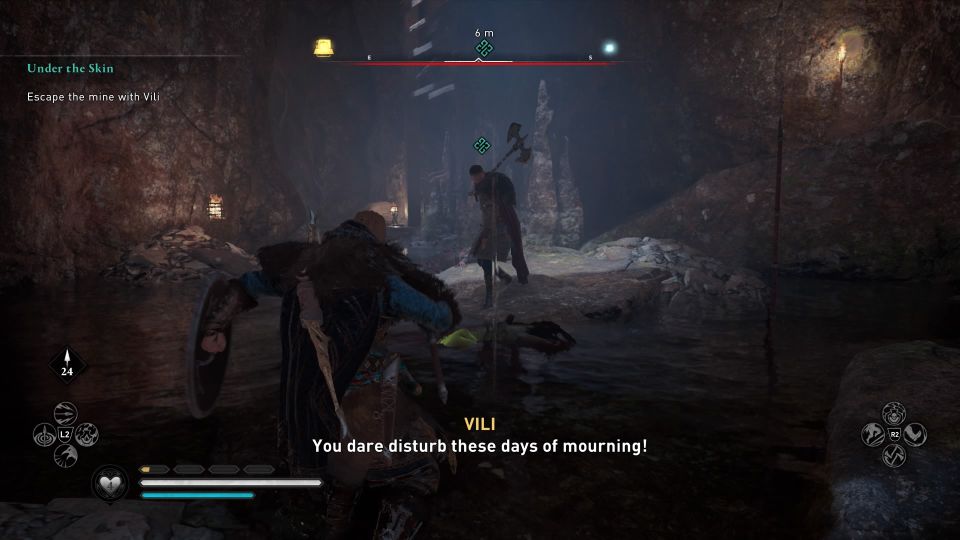 There will be more Picts along the way.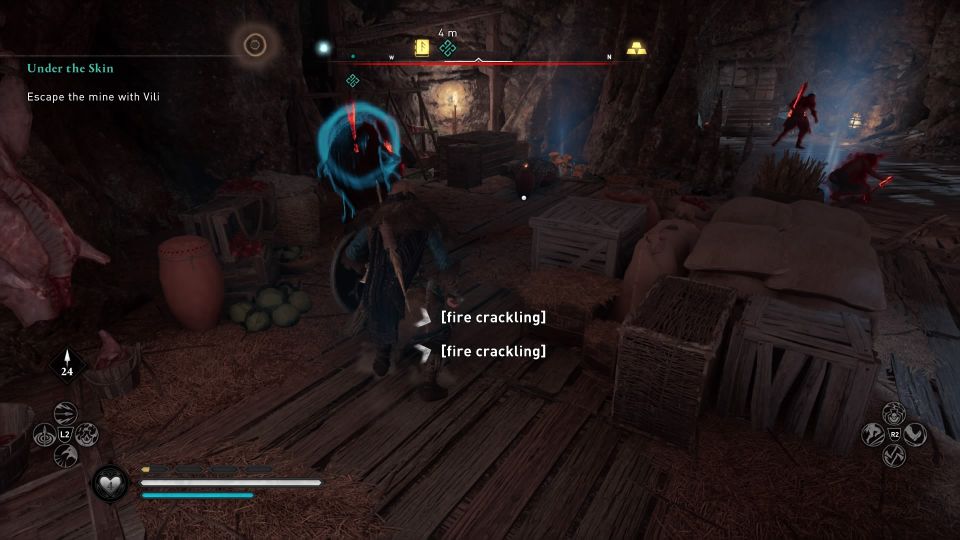 Speak with Vili
After leaving the mine, Vili will bring you to a resting spot. Talk to him.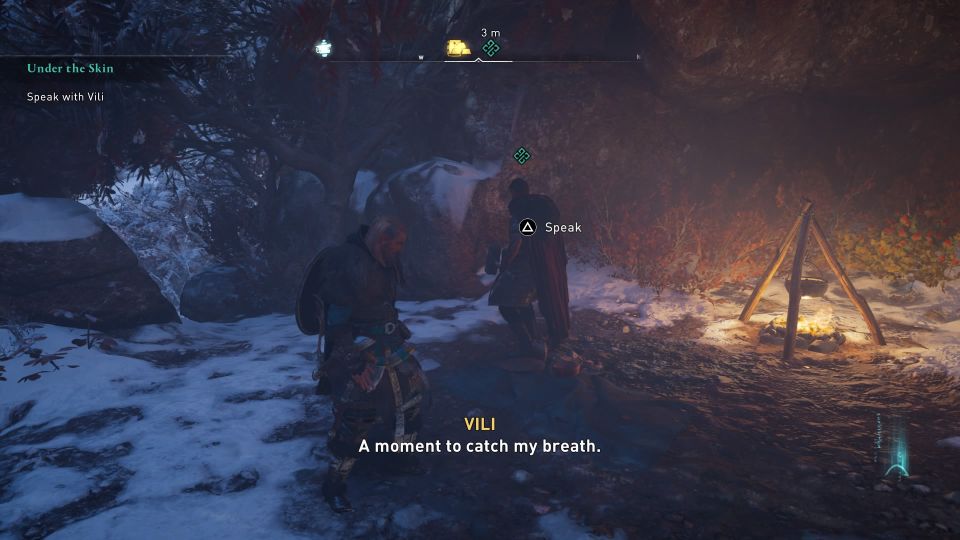 Here, the conversation seems to be romance-driven.
The quest ends here.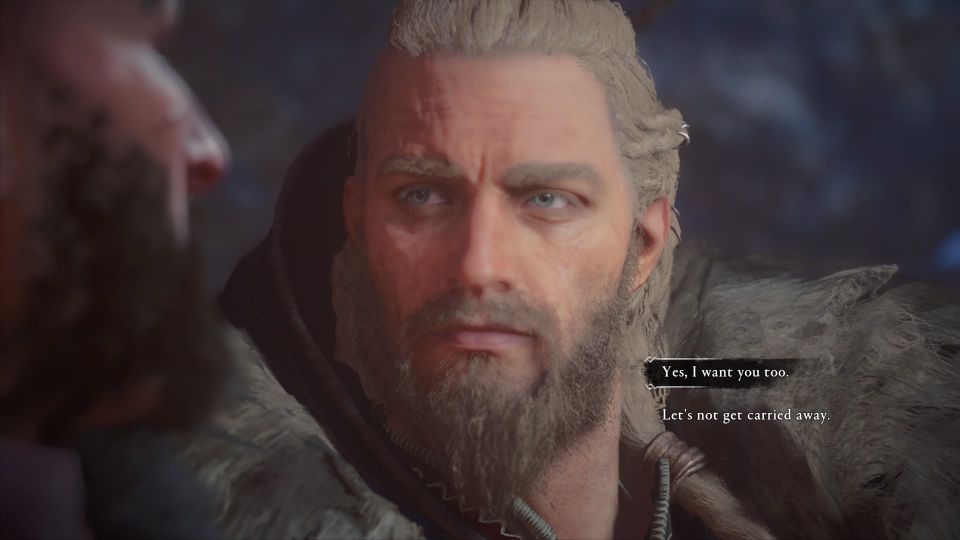 ---
Related posts:
Assassin's Creed Valhalla: Adorning The Adorned Walkthrough
AC Valhalla: Of Blood And Gods (Quest Walkthrough)