Rowdy Raiders is a quest in Snotinghamscire in Assassin's Creed Valhalla.
Your task is to help Trygve calm all of the commotion in town.
Here's a walkthrough of Rowdy Raiders in AC Valhalla.
Suggested power: 250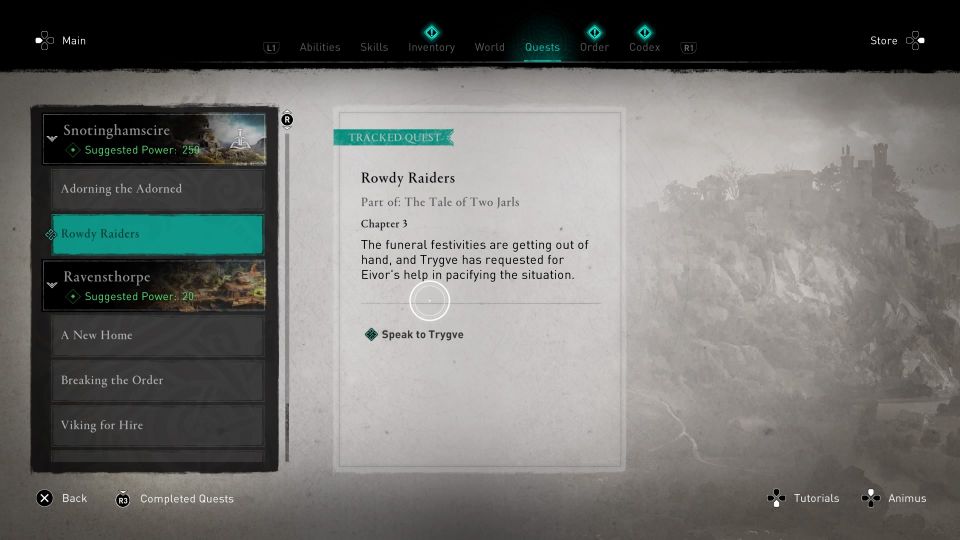 Speak to Trygve
Head to the longhouse in Hemthorpe to meet Trygve. The location is shown below, marked by the quest symbol.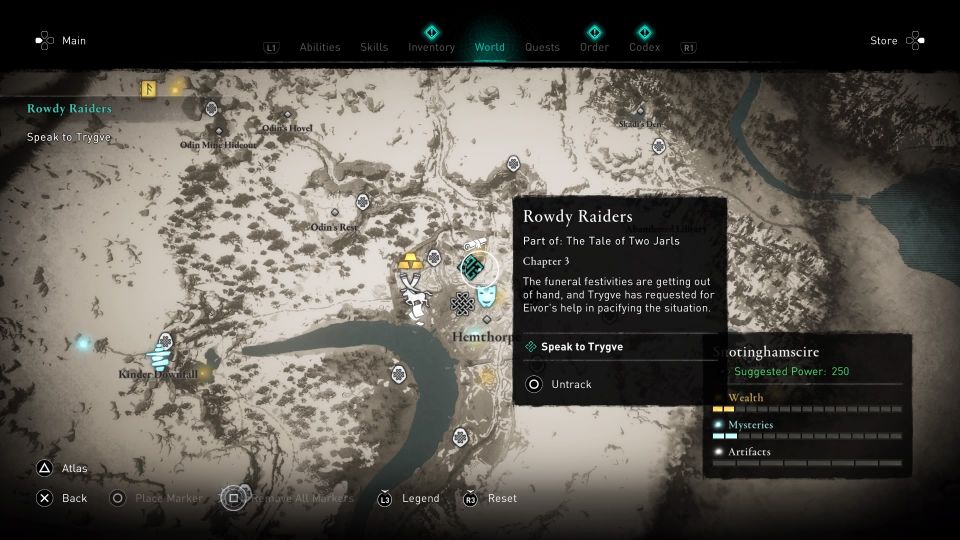 You will see him at one of the side entrances, near a big crowd. Talk to him.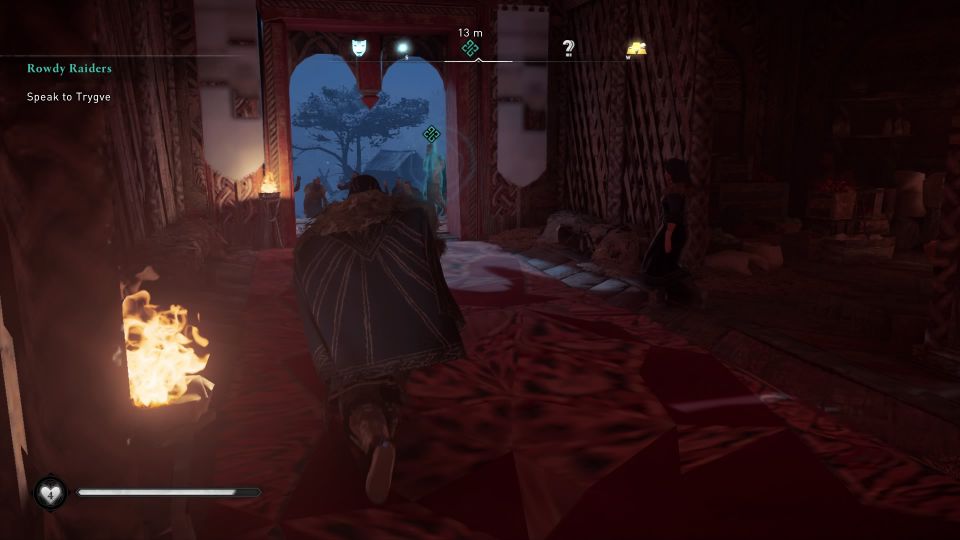 Find and calm the guests
All three locations of rowdy guests are shown in the map below, marked by the quest symbol.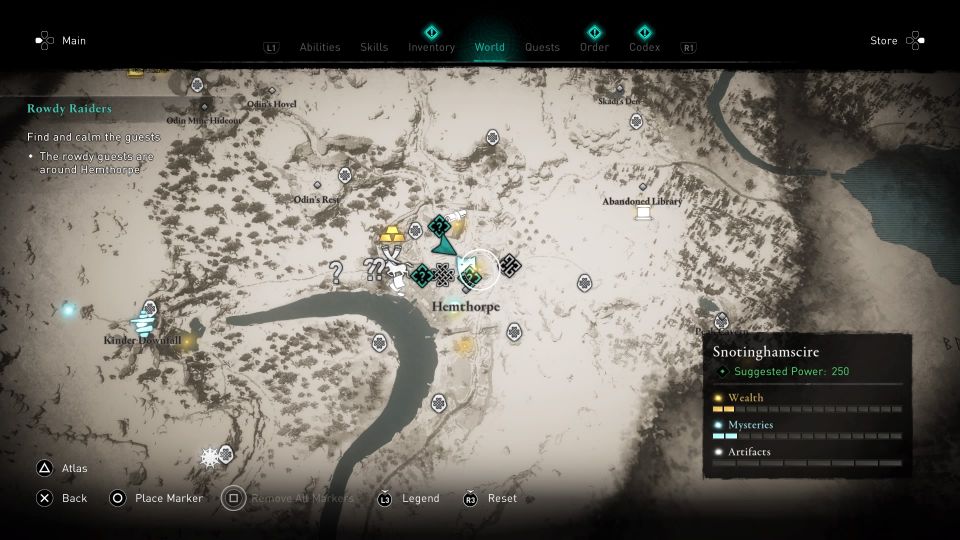 First commotion
In one of the locations, you'll find a guy fighting roosters. Help him defeat the fighting roosters.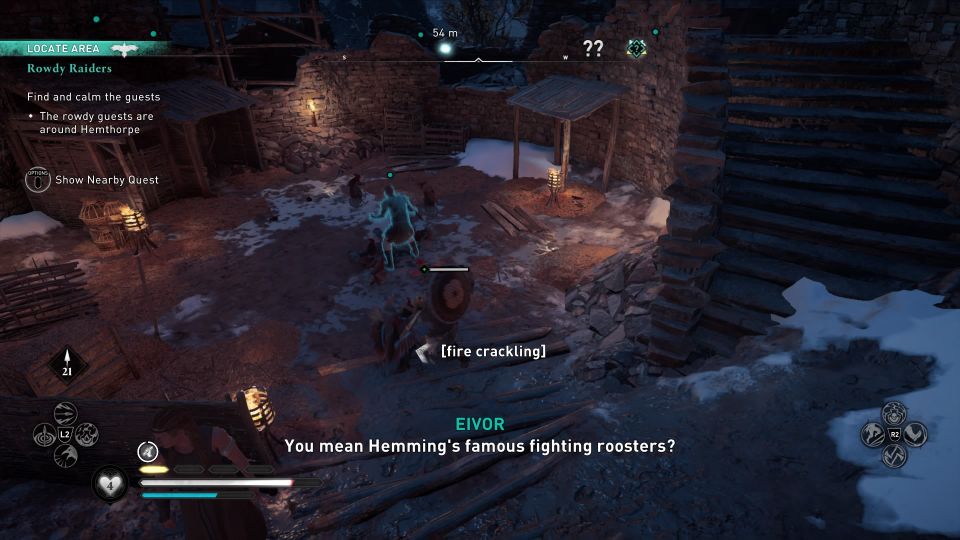 Second commotion
In the second area, you'll see a crowd shouting in front of a house. Talk to the lady and you'll learn that the guy is hiding inside, after he anointed Hemming's body with holy water.
Those angry with the men believe in the Norse gods.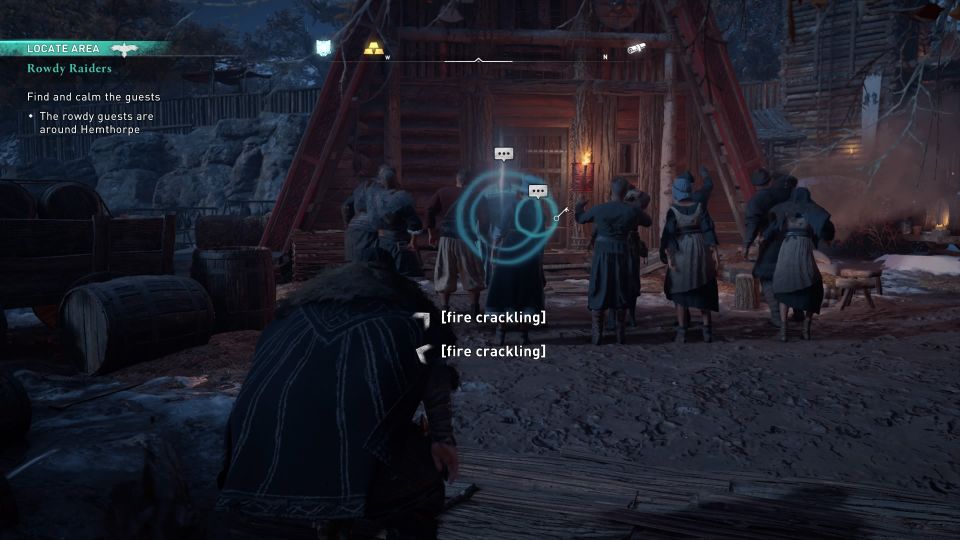 To enter the house, go from the back. Destroy the wooden straws blocking the window and enter the house.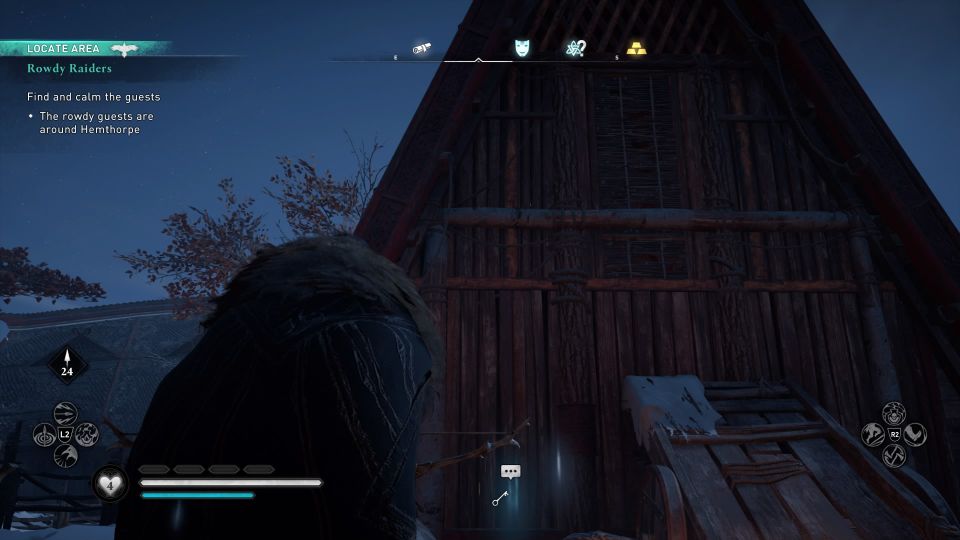 Talk to the Saxon man.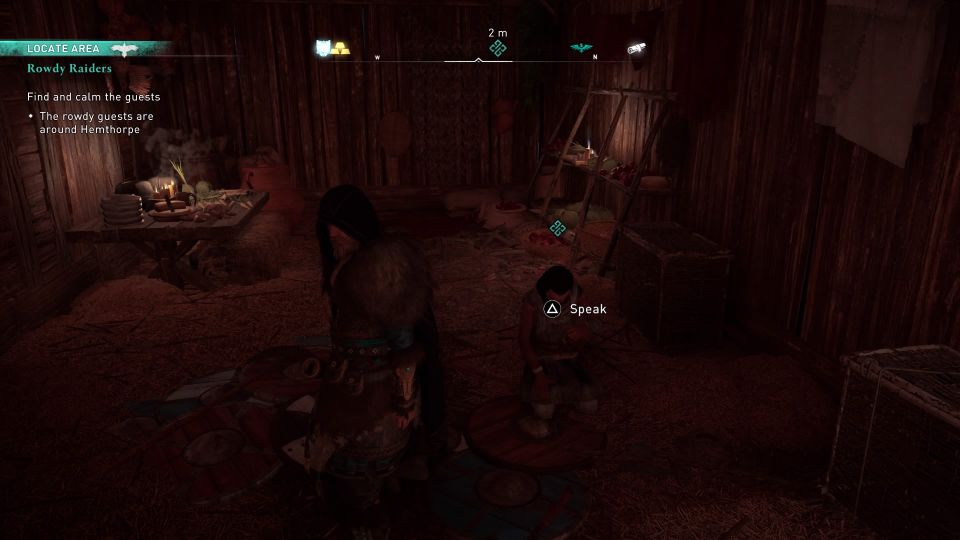 To get him out, take the key and unlock the door. He'll come out.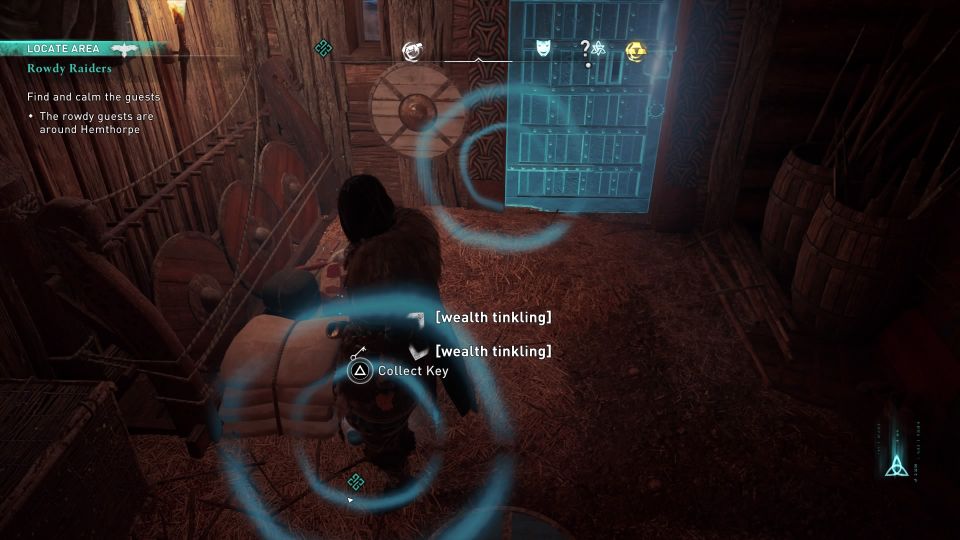 Speak to the lady in front of the crowd.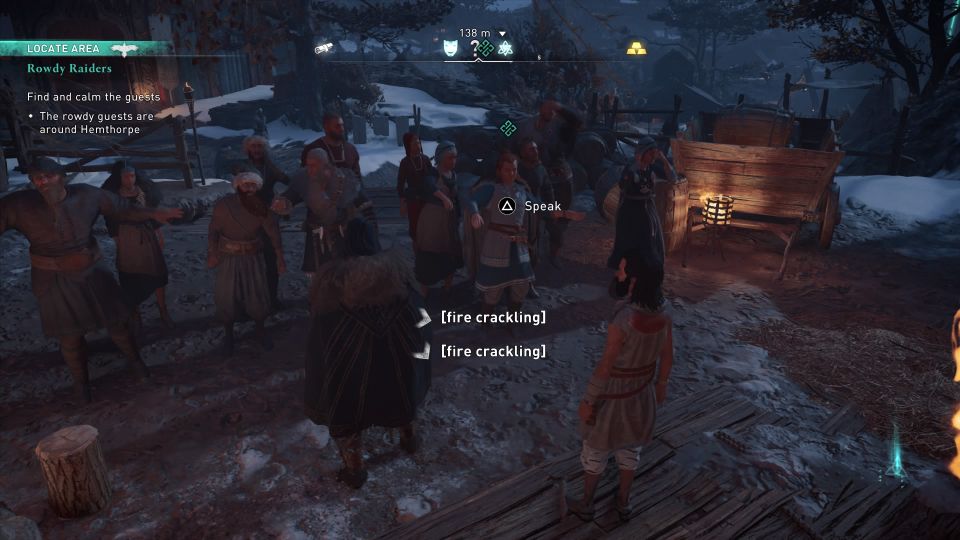 During the conversation, you can choose the third option which is to stop embarrassing yourselves.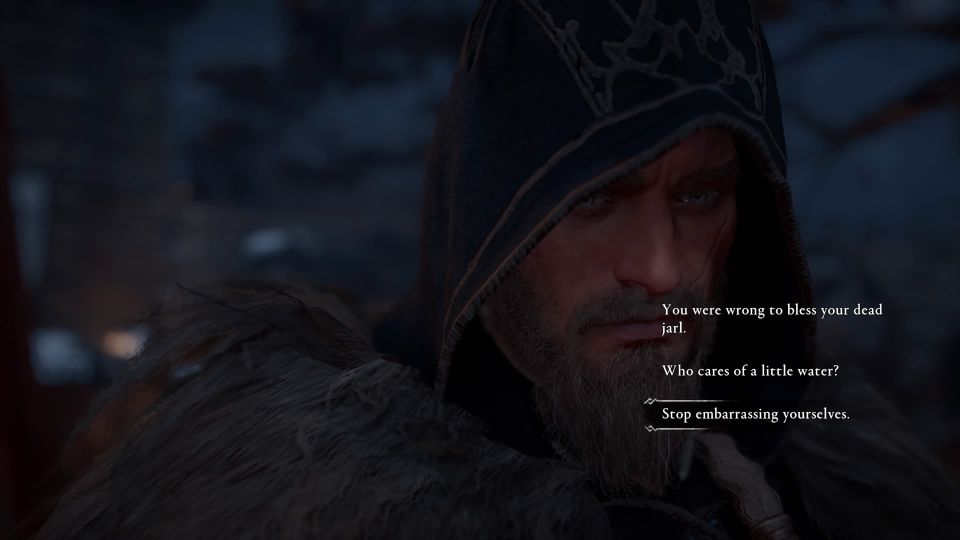 Third commotion
For the third one, you'll see a burning house and a lady in front. Talk to her and she'll ask you to save an alcohol jar from her house.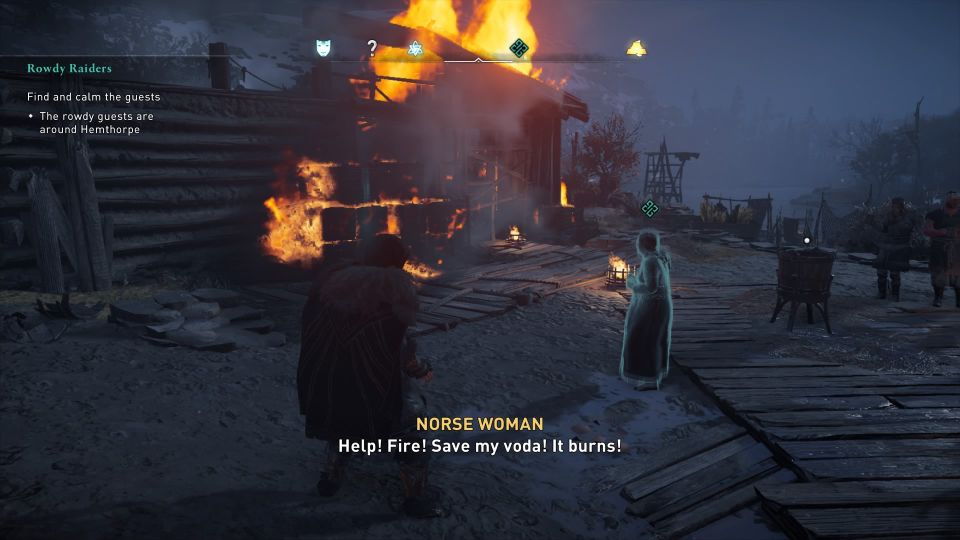 You can enter from the top.
As the product is flammable, you have to be careful not to destroy it. Destroy the crates around the jar.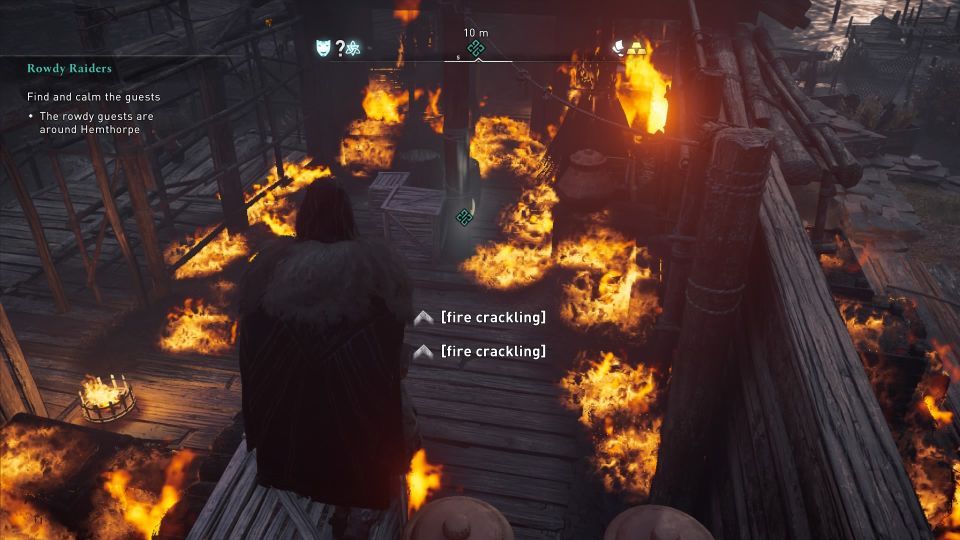 To get out of the place without setting the jar on fire, you have to find an escape route. Just destroy the pots behind you and you will be able to climb up.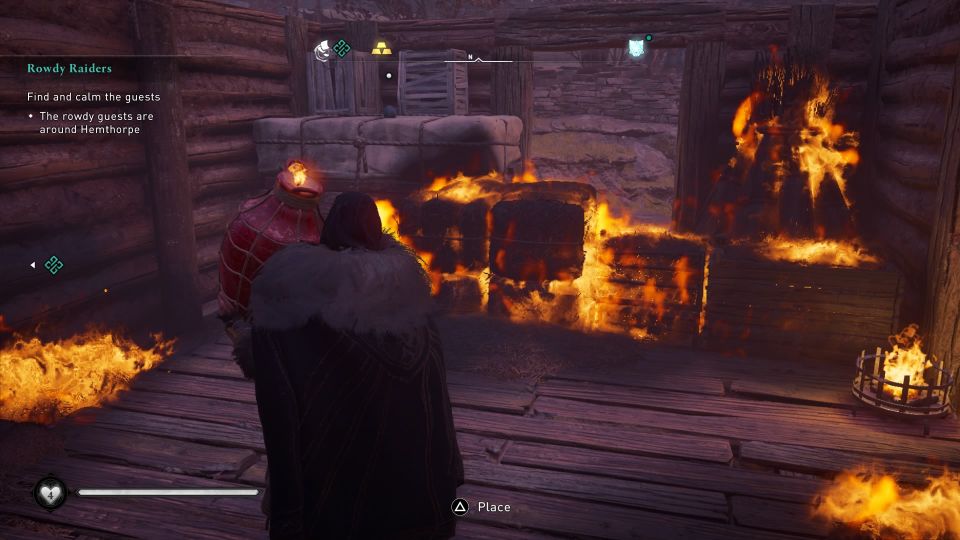 Return to Trygve
Finally, head back to Trygve at the longhouse to complete the quest.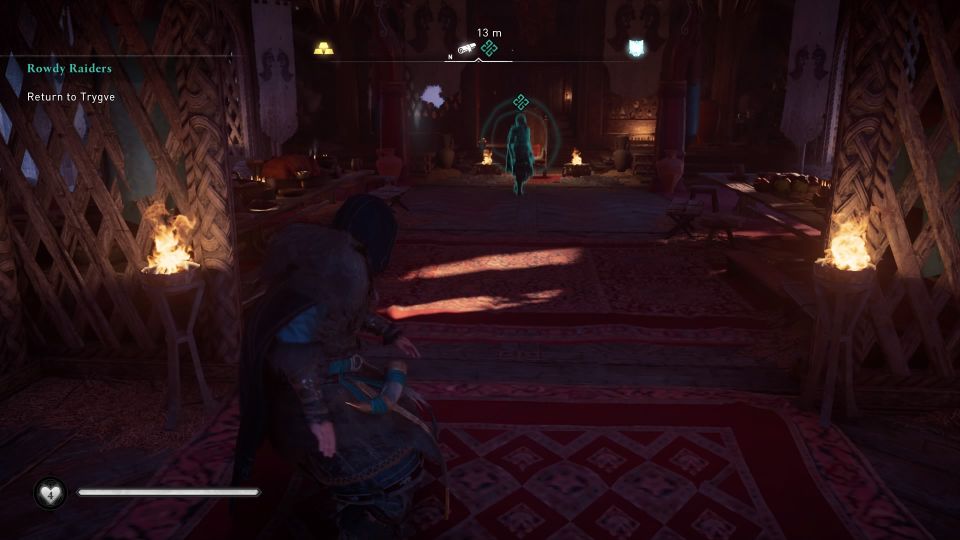 ---
Related posts:
AC Valhalla: Of Blood And Gods (Quest Walkthrough)
Assassin's Creed Valhalla: On Borrowed Time Walkthrough