On Borrowed Time is a quest in Snotinghamscire in Assassin's Creed Valhalla.
Your task is to find and talk to Vili about his future as the jarl.
Here's a walkthrough of On Borrowed Time in AC Valhalla.
Suggested power: 250
Speak with Vili
To begin the quest, talk to Vili. He will be waiting at the ground floor.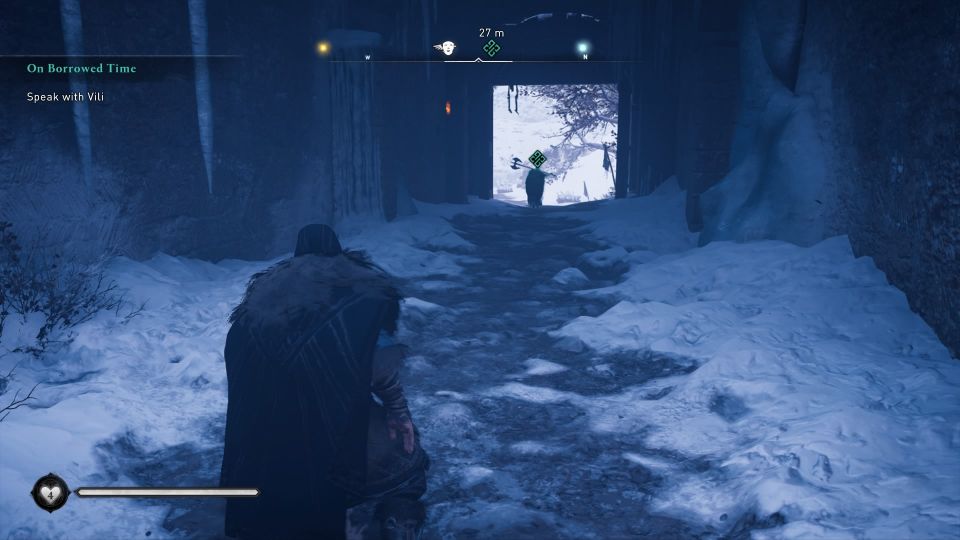 Follow Vili
Next, follow Vili on your horse. Vili and Eivor will have a chat for old times.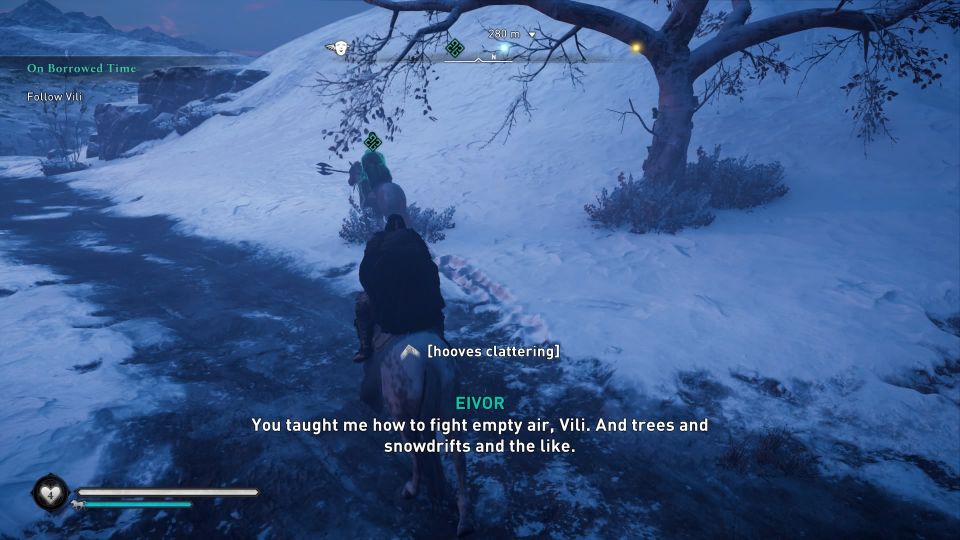 Reach Stoneburgh
Next, head to Stoneburgh after finding out that the place is burning, even though Trygve is supposed to be there.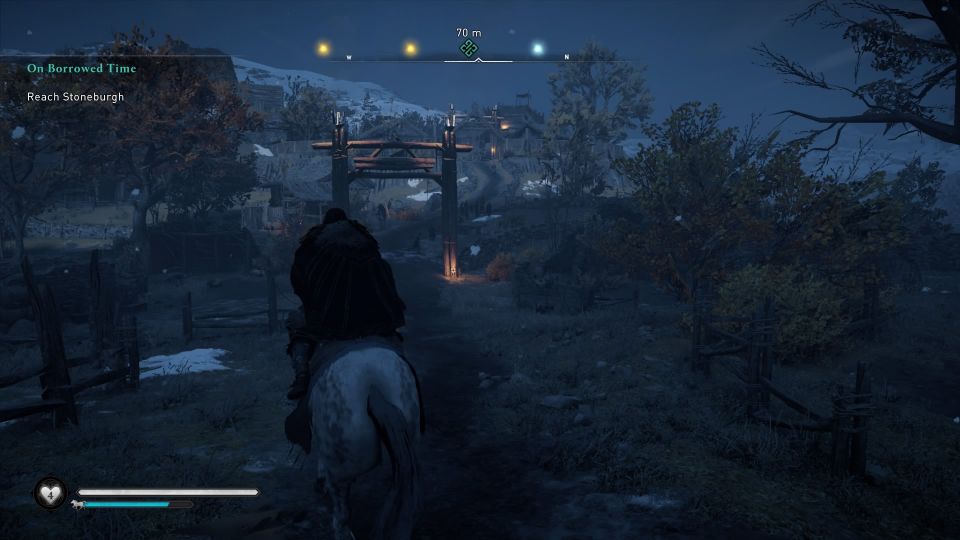 Search for survivors
You'll need to find for three different survivors in three different locations.
Two of them are inside regular houses. You may need to carry them out.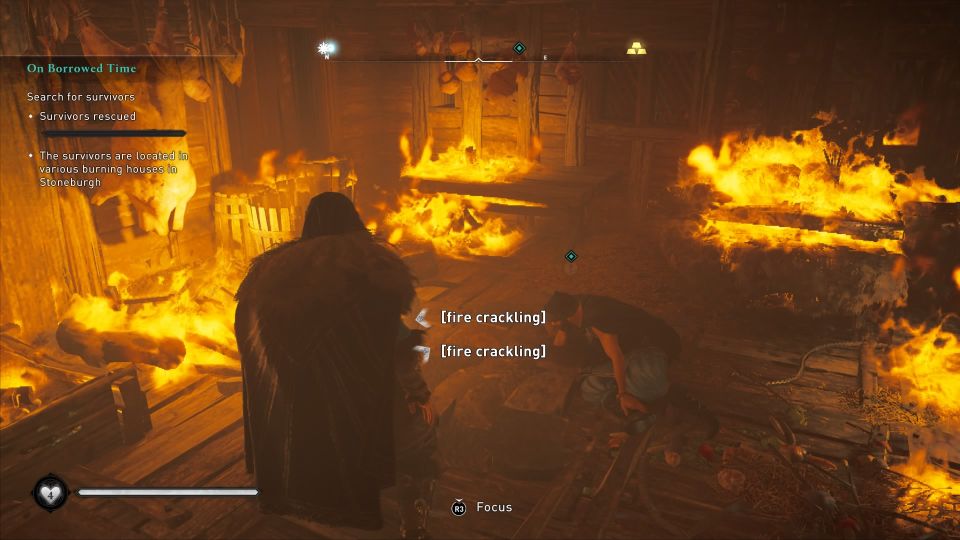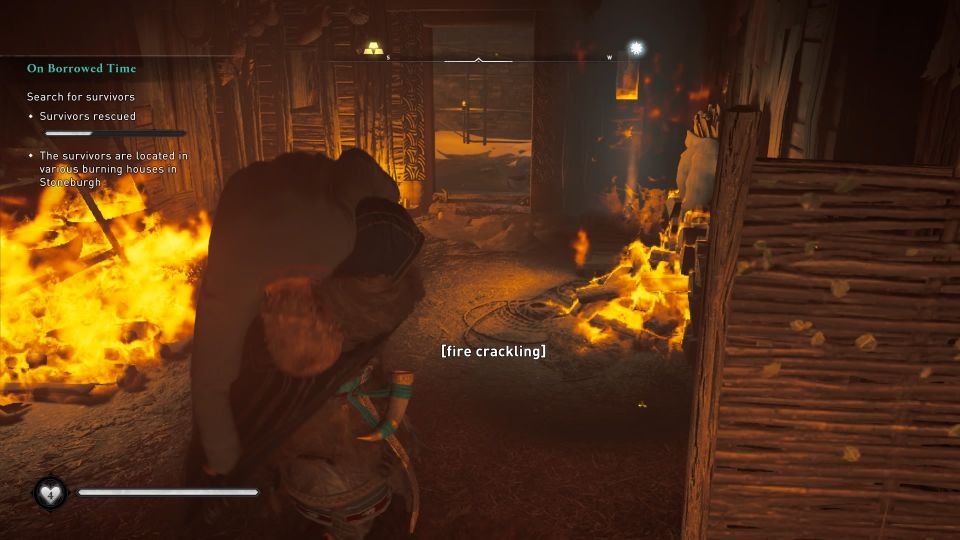 The last one is inside the building that looks like a giant silo. You can enter from the top.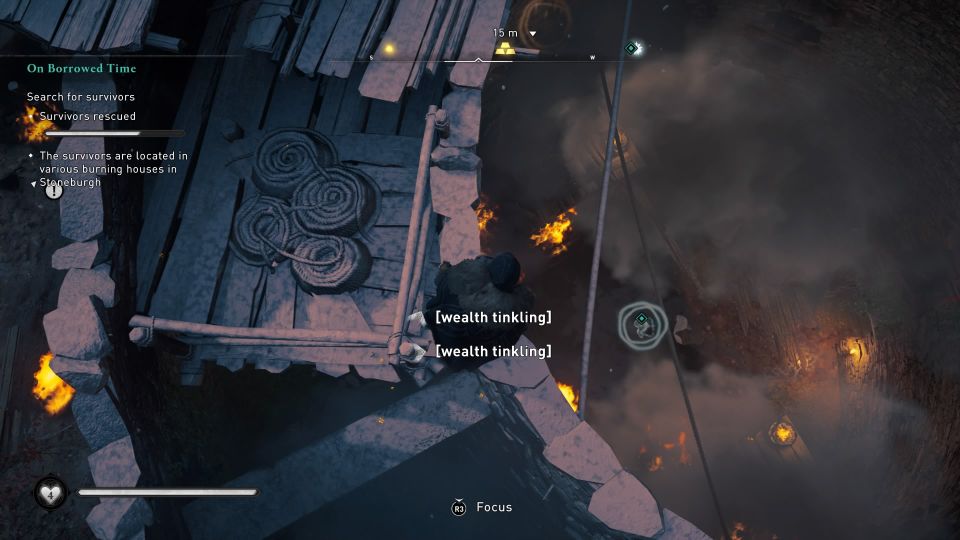 Destroy the carts and the bar on the door to open a path.
Carry the person out.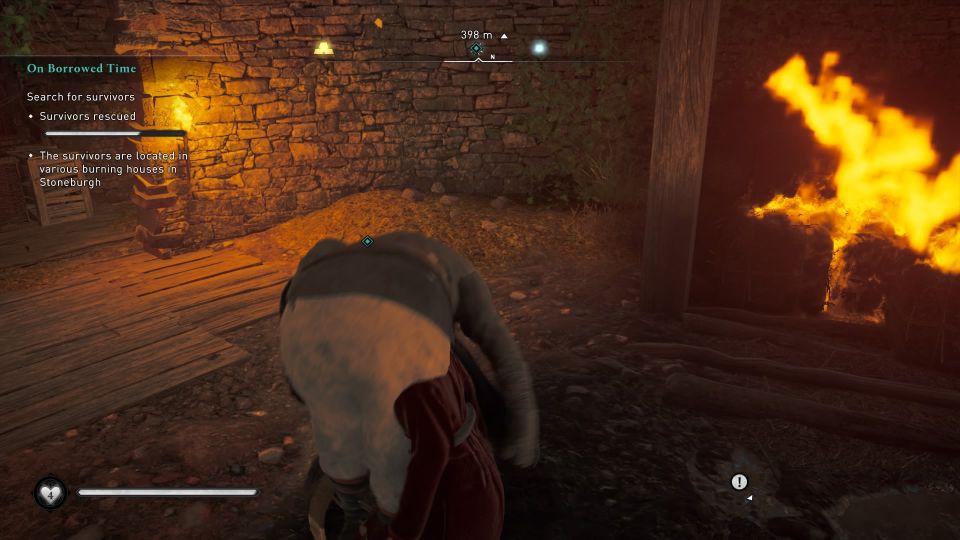 Look for Vili
Vili will then ask for your help. He is nearby trying to push away a big pillar. Help him to push it away.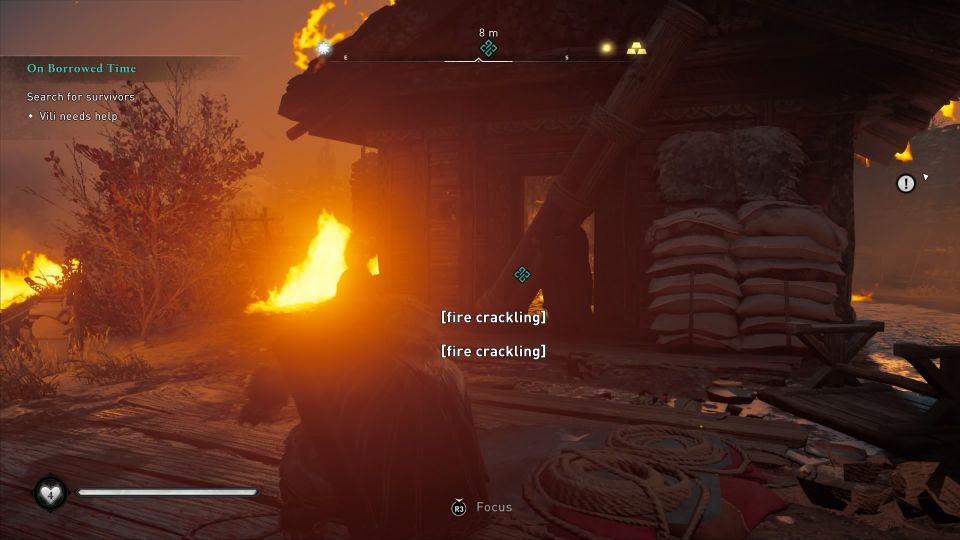 Bring the villager to safety
Enter the house and carry the lady out.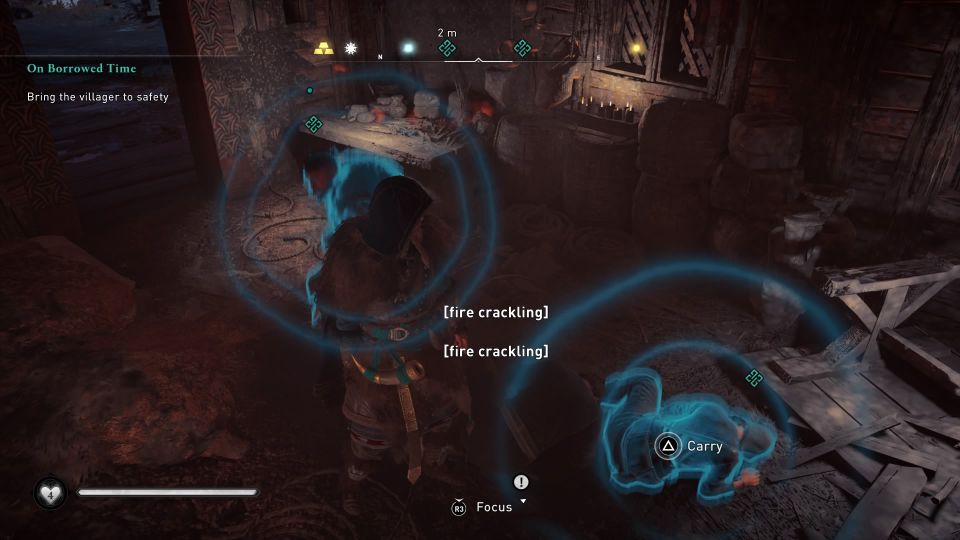 Bring her to safety where Trygve is.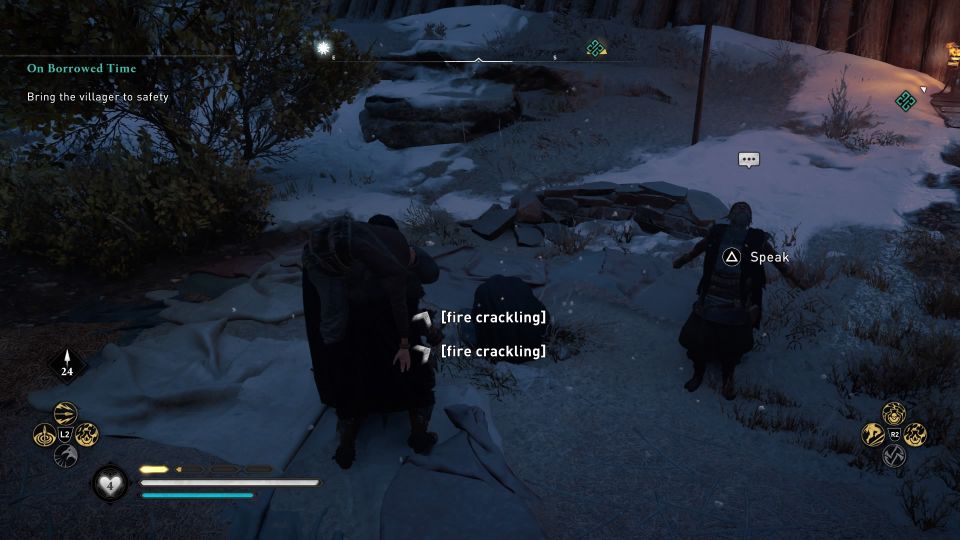 Find and speak to Vili
Vili will then go off to gather his thoughts at the Kinder Downfall.
The exact location of the waterfall is shown in the map below, marked by the quest symbol.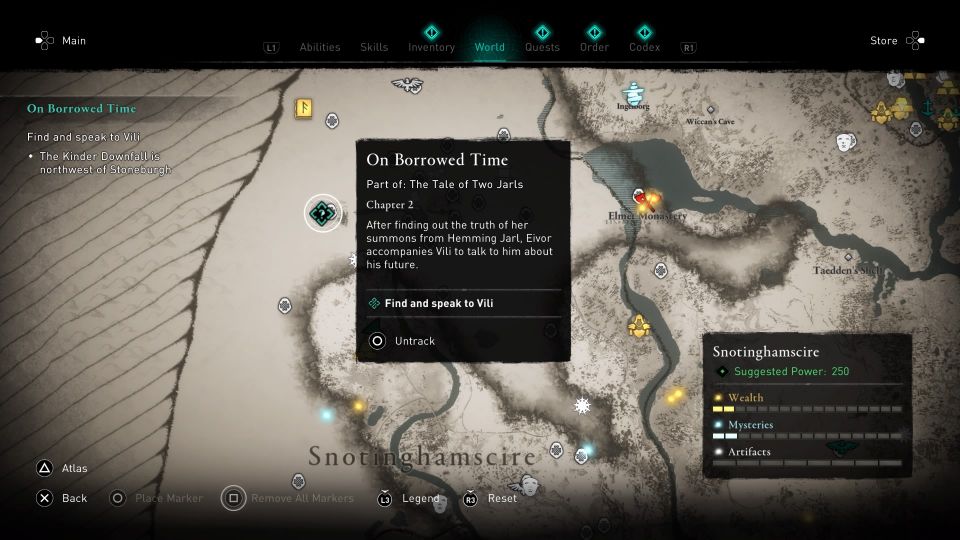 Vili will be somewhere at the upper part of the waterfall, inside a small cave. You will hear him singing.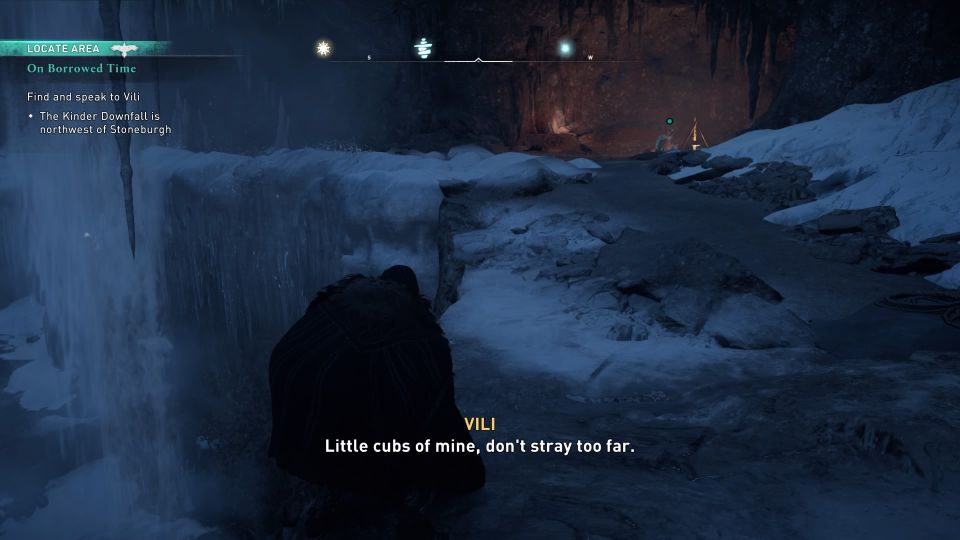 During the conversation, you can choose any option as this isn't the decisive one.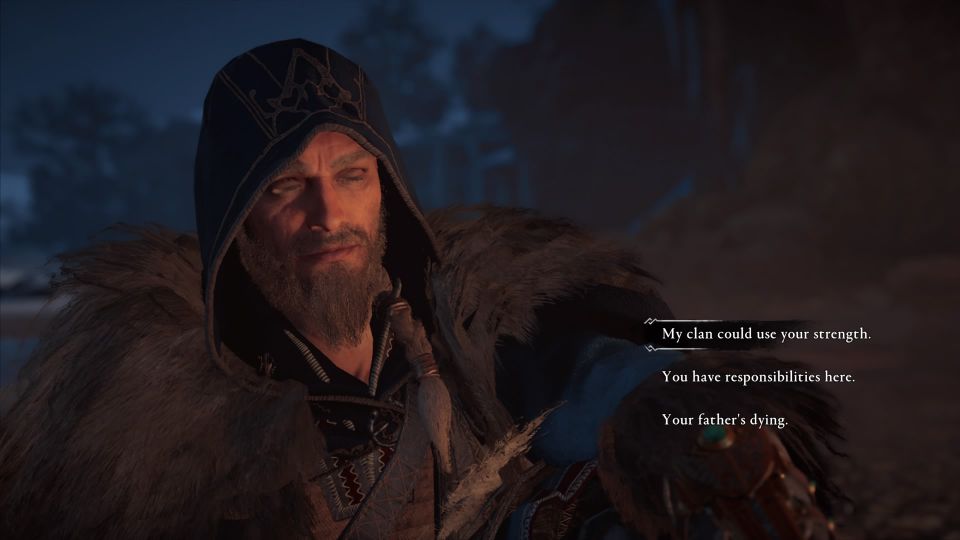 Reach Hemthorpe's longhouse
After hearing news of Hemming Jarl, go to Hemsthorpe. It's east of the waterfalls, as shown in the map below.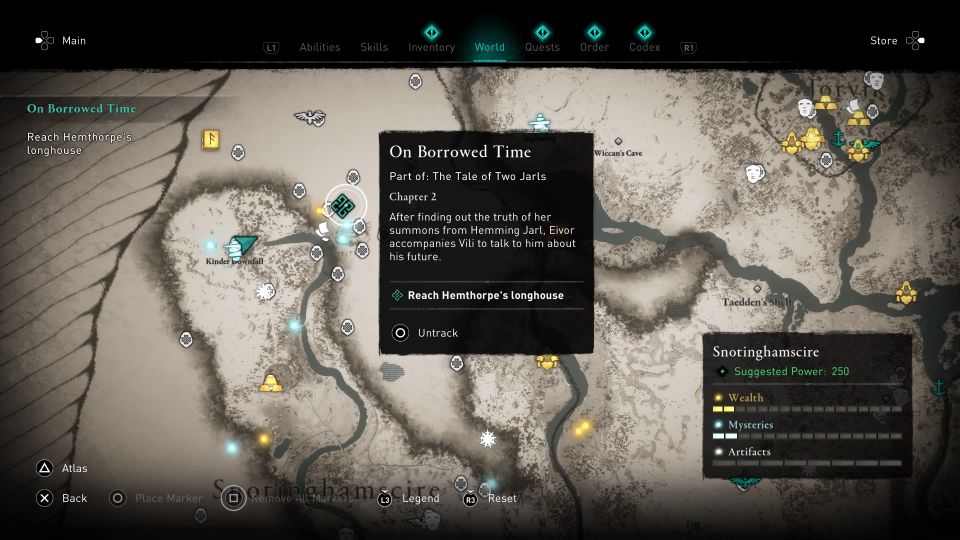 Enter the longhouse and talk to the jarl.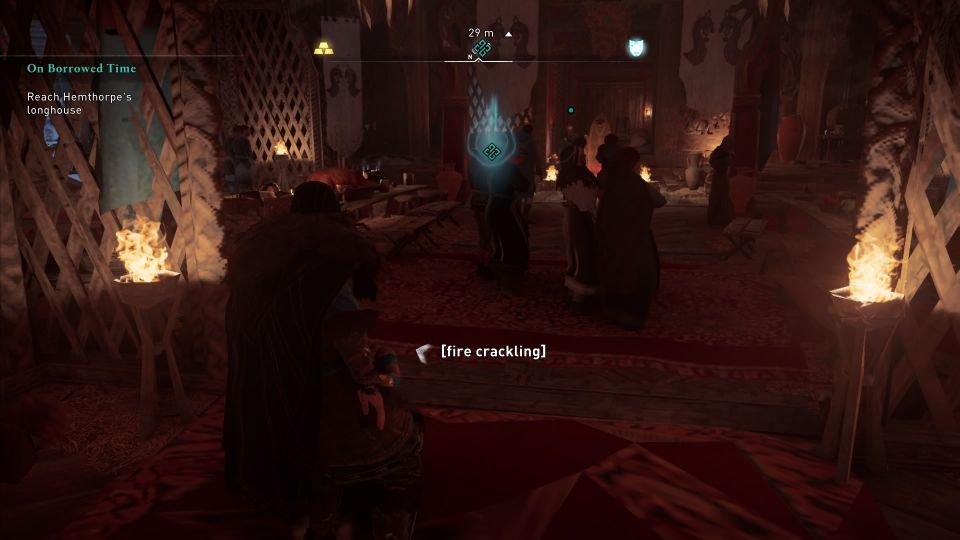 \
He will then pass on during the cutscene.
Find and speak to Trygve
Next, find Trygve who is at the Pyre's preparation at Odin's Rest. The location is shown in the map below, marked by the quest symbol.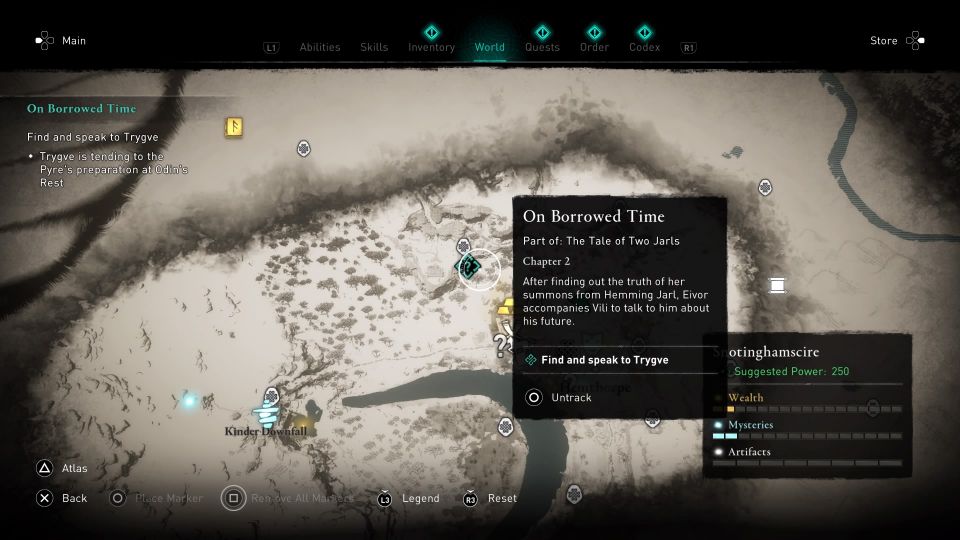 You'll need to climb the hill to see the pyre. Trygve is standing nearby the pyre.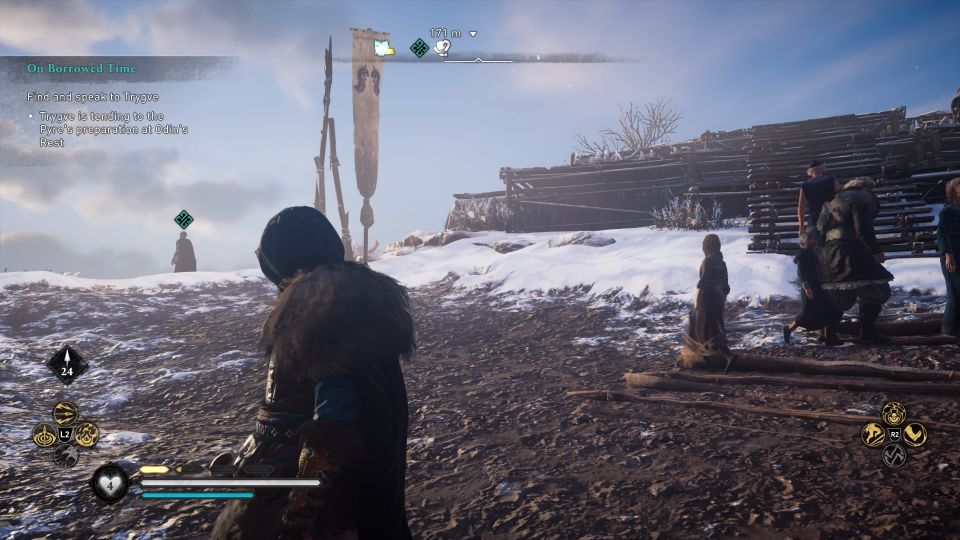 The quest ends here, and you'll unlock multiple quests.
---
Related posts:
Assassin's Creed Valhalla: Old Friends Walkthrough
Assassin's Creed Valhalla: Aelfred's Jewel Walkthrough