Old Friends is a quest in Snotinghamscire in Assassin's Creed Valhalla.
Your task is to meet up with Hemming Jarl and Vili up north.
Here's a walkthrough of Old Friends in AC Valhalla.
Suggested power: 250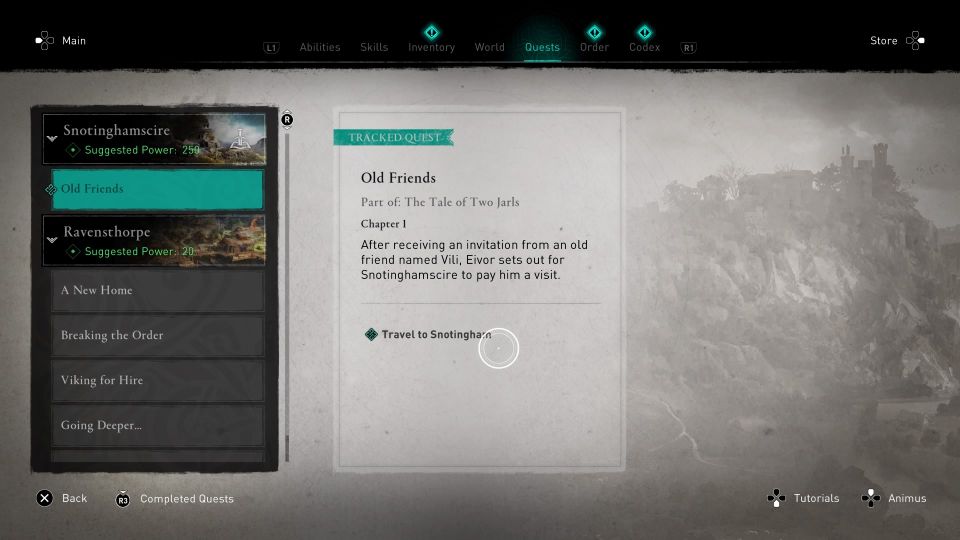 Travel to Snotingham
To begin the quest, get to Snotingham. The location is shown below, marked by the quest symbol.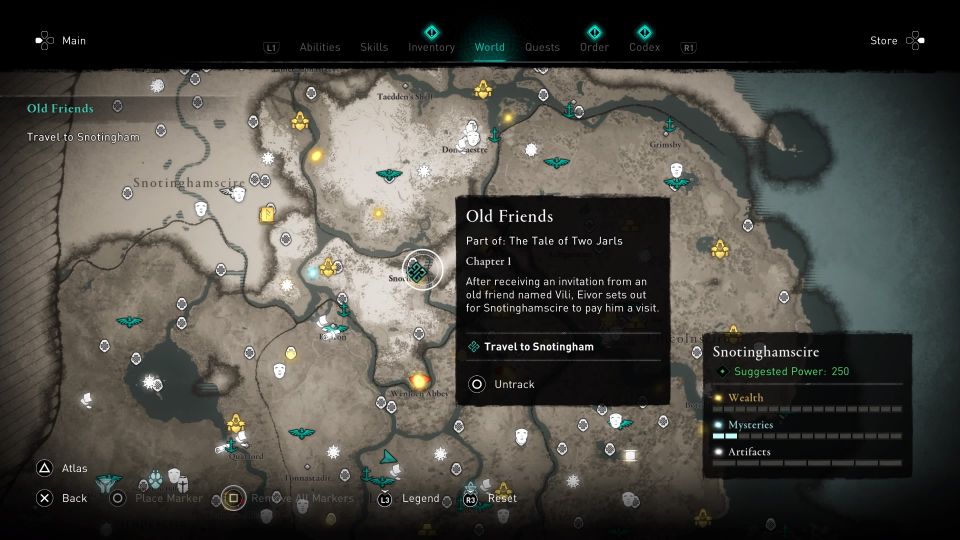 Enter the cave-like fort.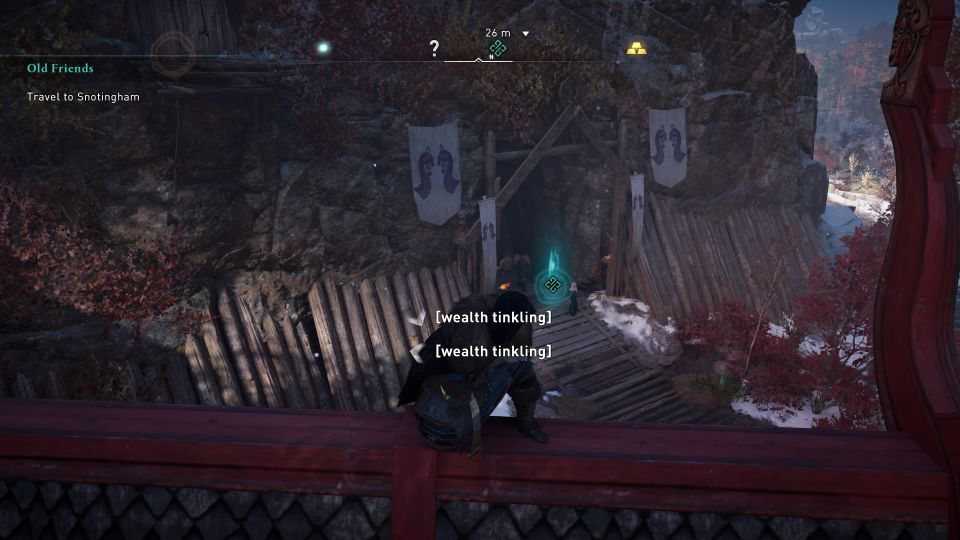 Search for Hemming's envoy
Once you've entered the place, look for Hemming's envoy. He is named Trygve and he's upstairs.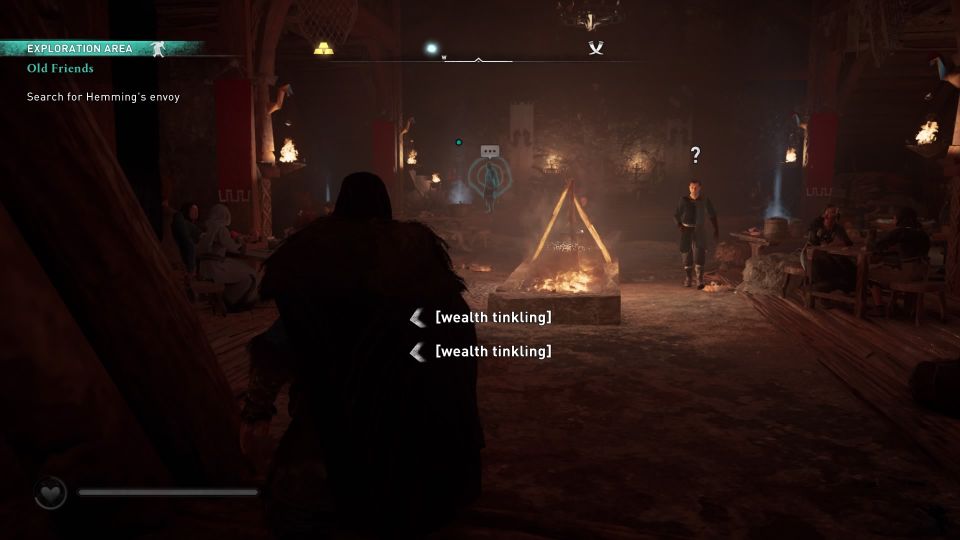 Follow Trygve
Follow Trygve as he'll lead you towards the jarl.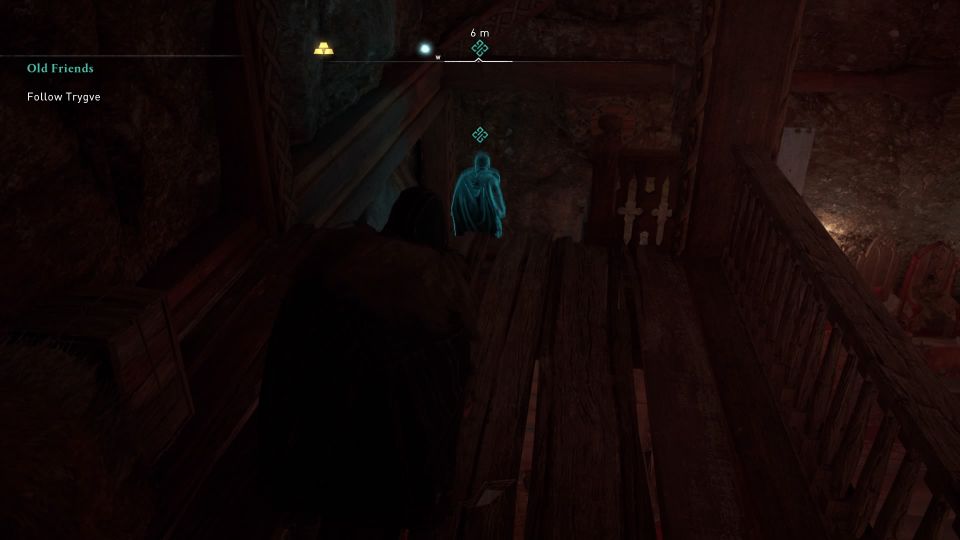 Escort Trygve and his convoy
Follow Trygve as he leads you through the mountain. There will be enemies here and there.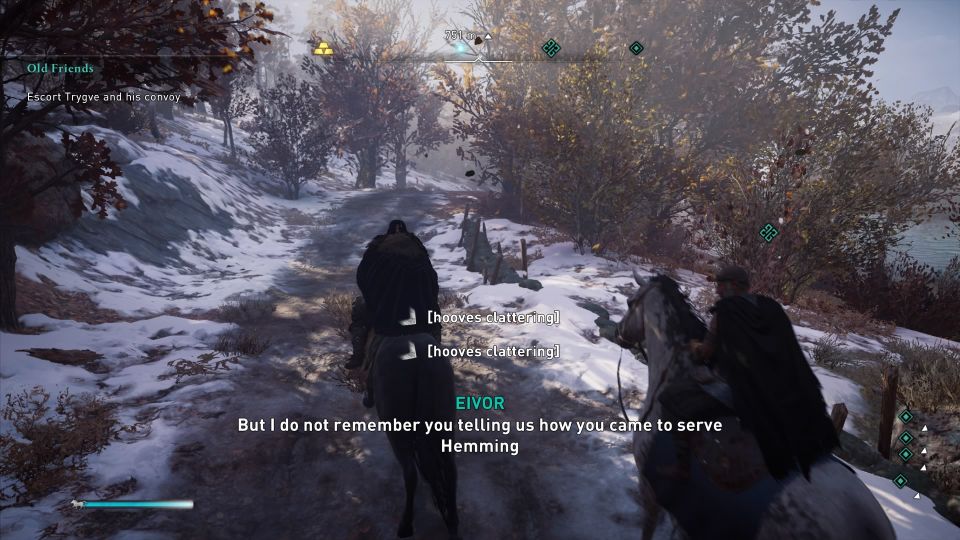 You don't have to kill all of the enemies but they will try to knock you down.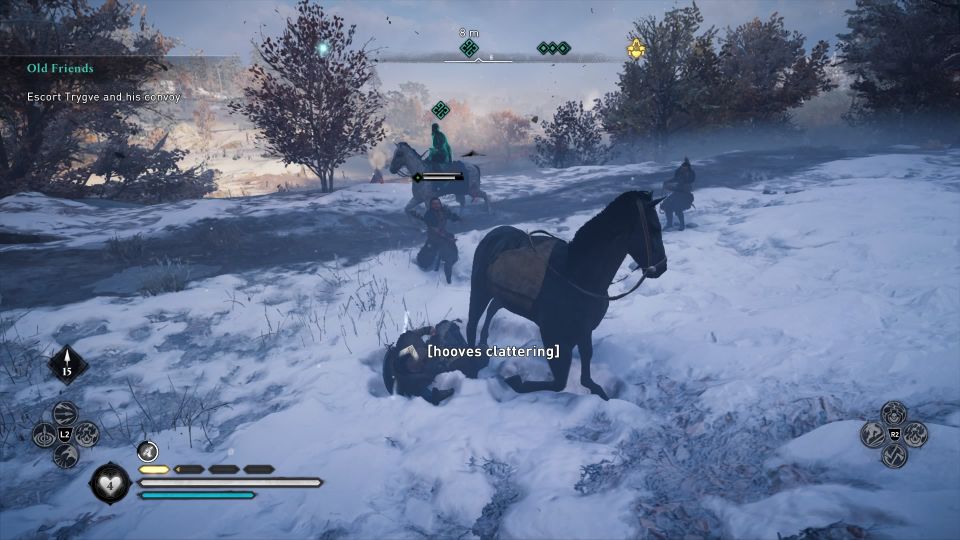 Meet with Hemming Jarl
After some time, Trygve will ask you to go by yourself to the Tip of the Spear to meet the jarl.
The location is shown in the map below, marked by the quest symbol.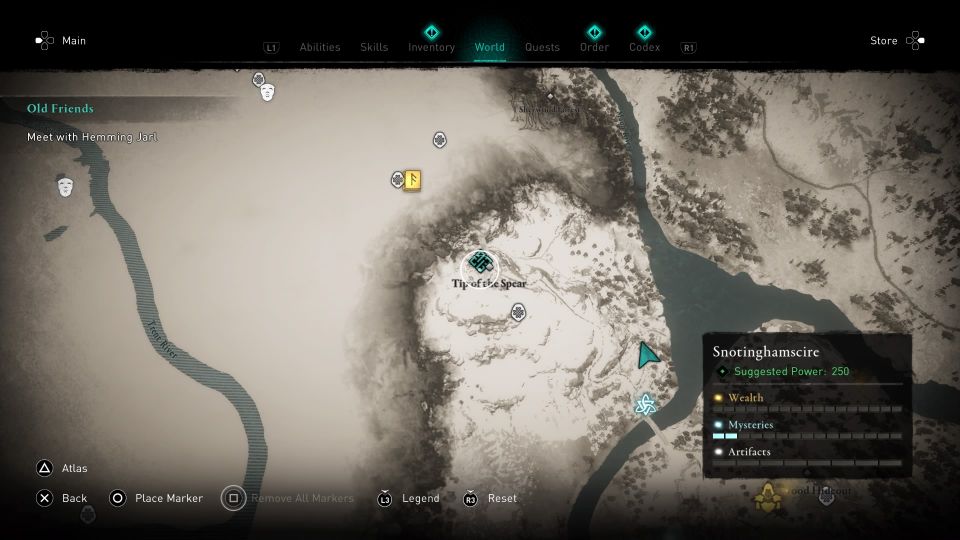 You will see Hemming Jarl with his crew. Talk to him.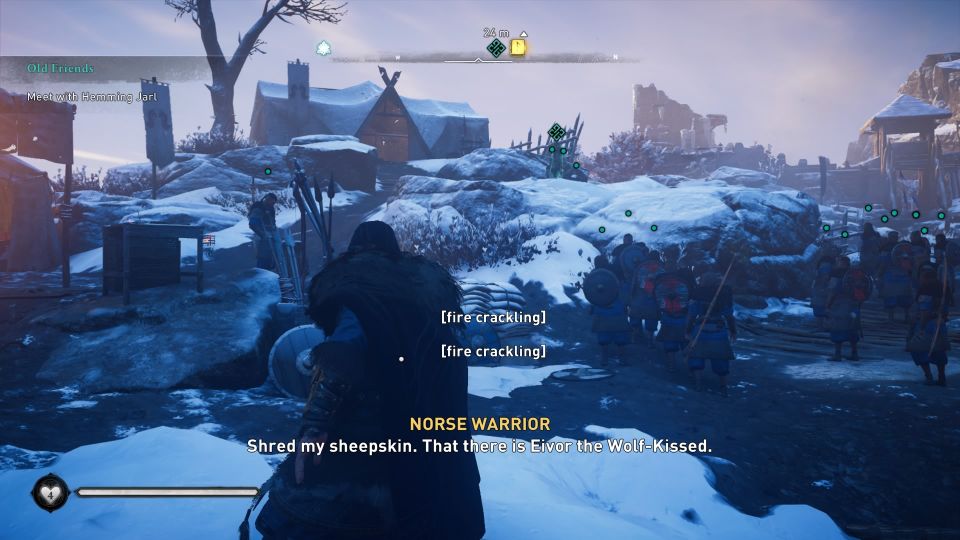 Find and kill the Pict Chief
After the cutscene, you'll race with Vili to kill the Pict Chief.
The Pict Chief is at the top of the tower. You can avoid fighting the regular soldiers.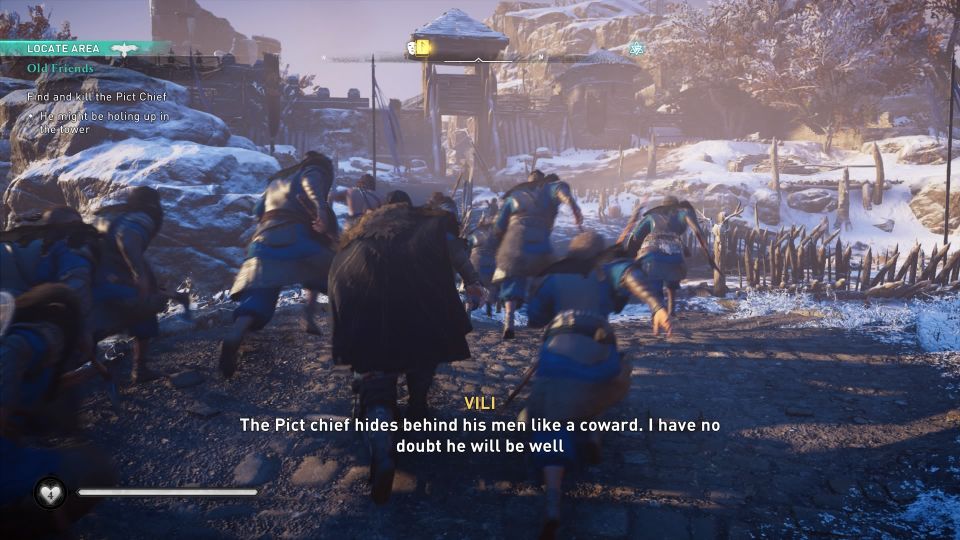 The exact location of the chief is marked below.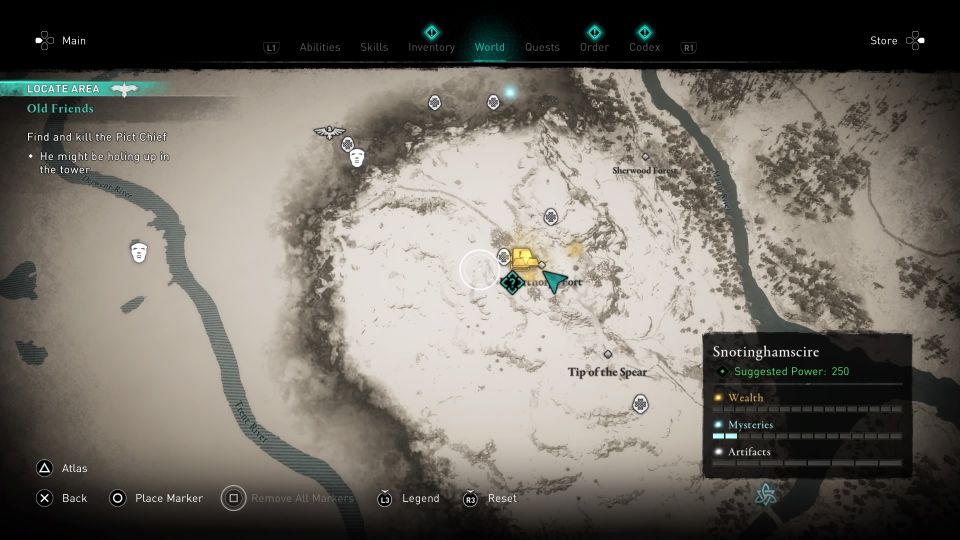 Climb all the way up the tower.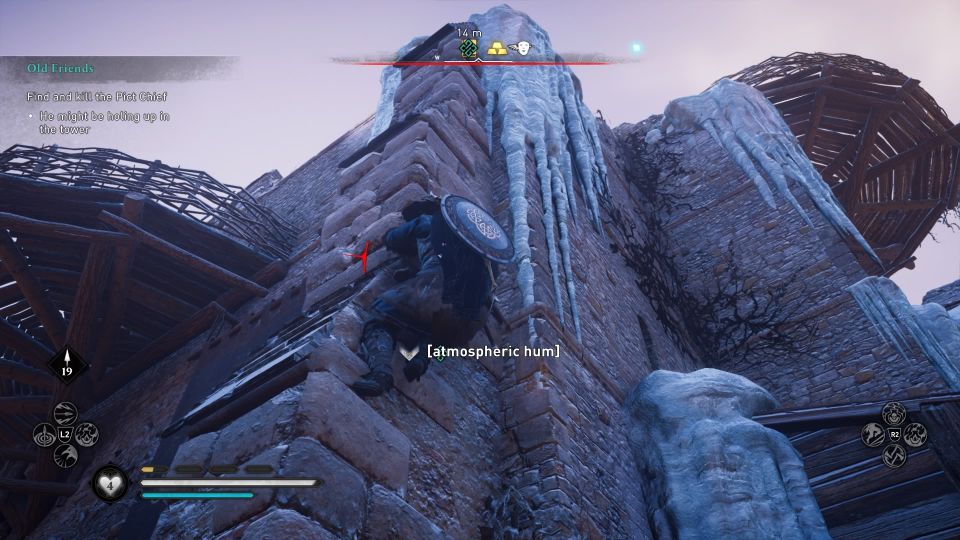 You'll then see the Pict Chief named Gede. He uses a long halberd.
You can parry most of his attacks.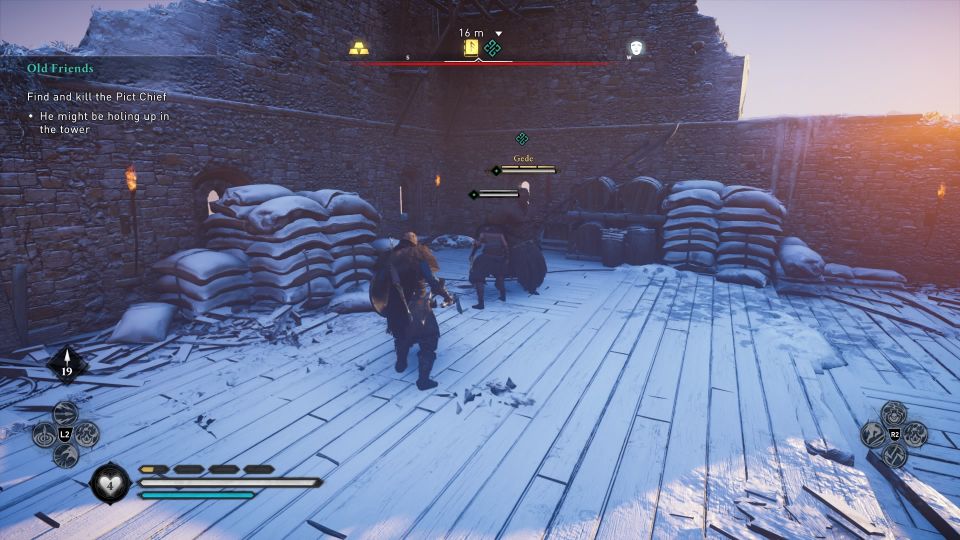 Get the book of knowledge (optional)
After defeating the Pict Chief, you can get the book of knowledge in the same tower. It's just a few floors below.
You can enter the room via a window as the door is barred. You will gain the Kick of Tyr ability.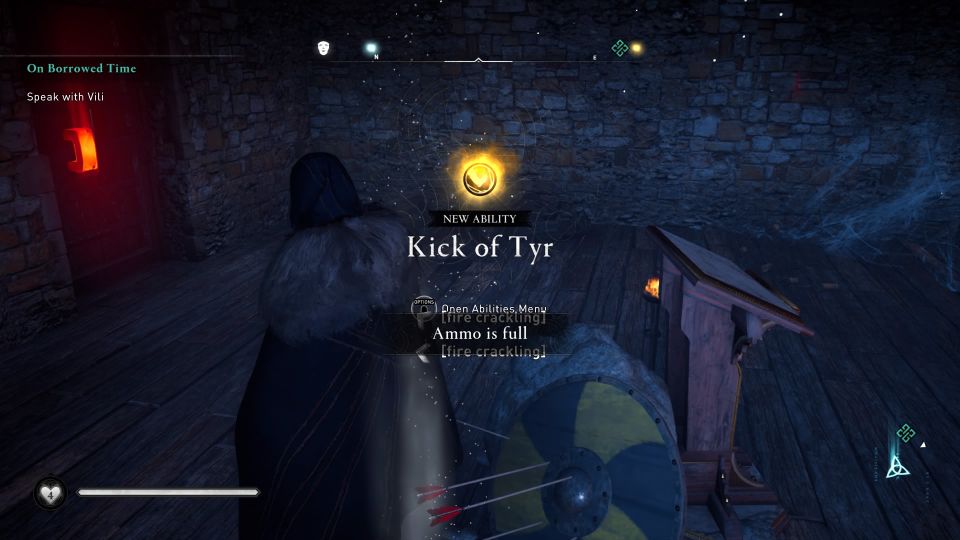 The quest ends after the Pict Chief's death.
---
Related posts:
Assassin's Creed Valhalla: Aelfred's Jewel Walkthrough
Assassin's Creed Valhalla: Asser (World Event Walkthrough)