Of Blood and Gods is a quest in Snotinghamscire in Assassin's Creed Valhalla.
Your task is to meet the seer to get her advice on who to choose for jarl.
Here's a walkthrough of Of Blood and Gods in AC Valhalla.
Suggested power: 250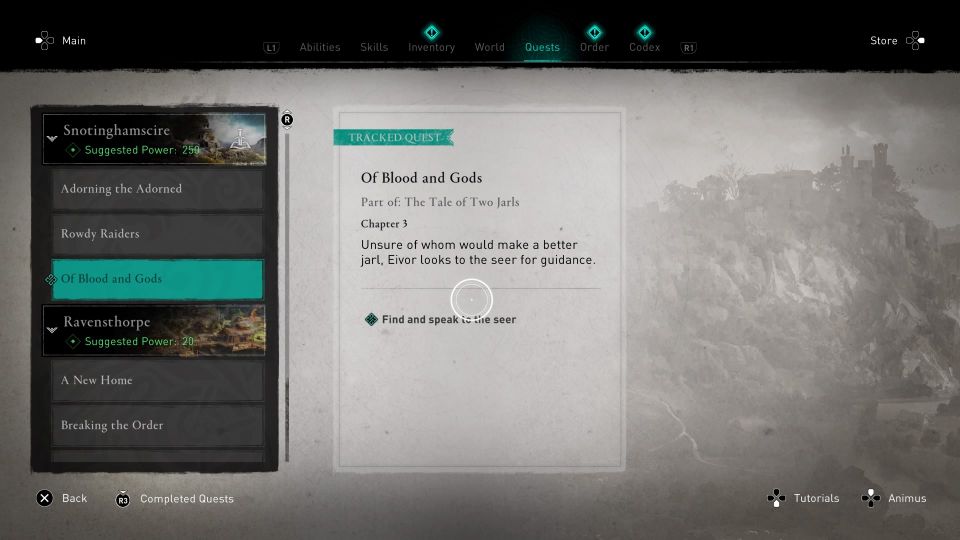 Find and speak to the seer
The seer is located north of Hemsthorpe, as shown in the map below, marked by the quest symbol.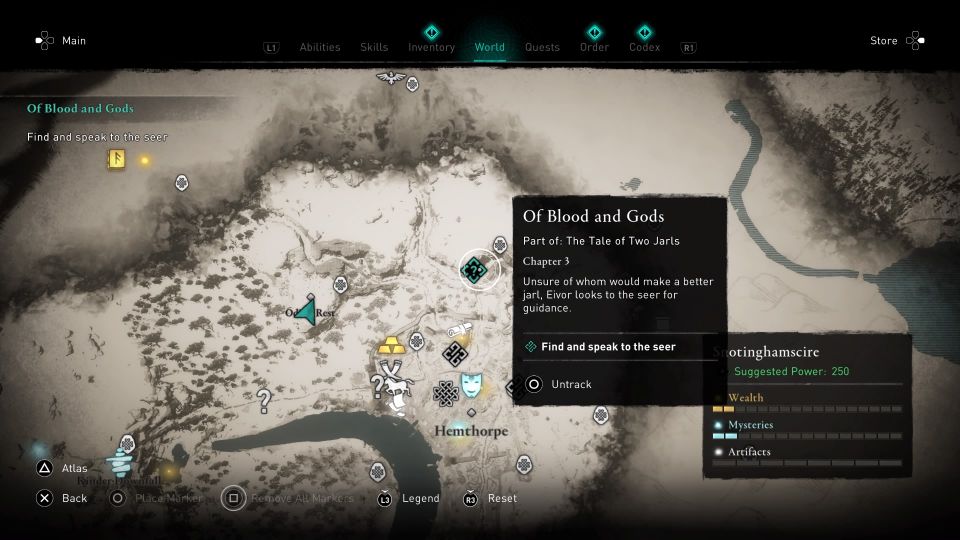 You should see this house in the image below. Enter the house and talk to the seer.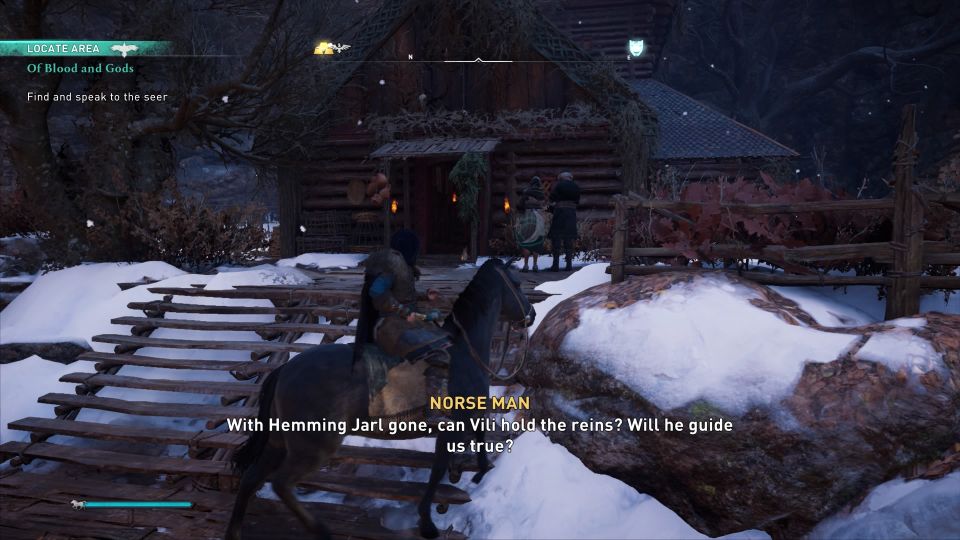 Follow the seer
After talking to the seer, follow her up the mountain.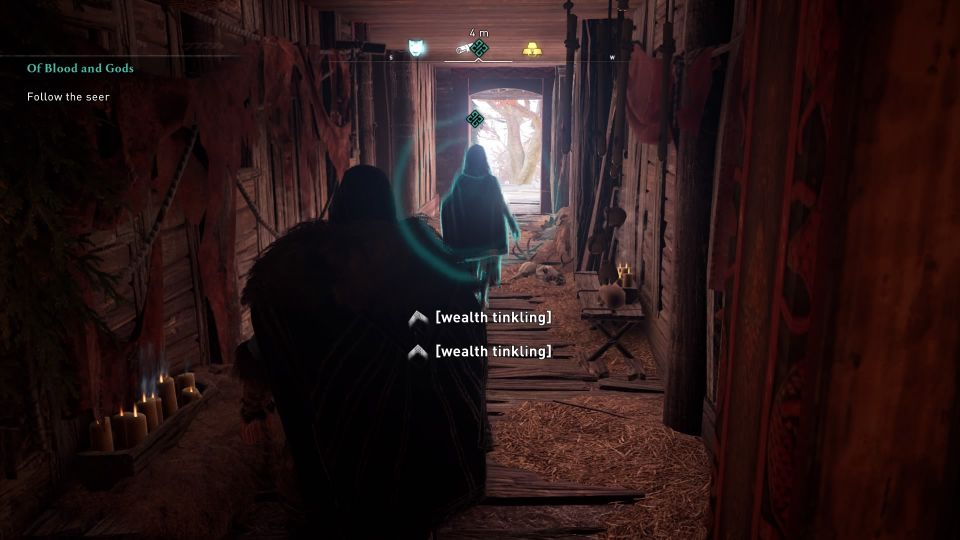 Once she has stopped, talk to her to proceed.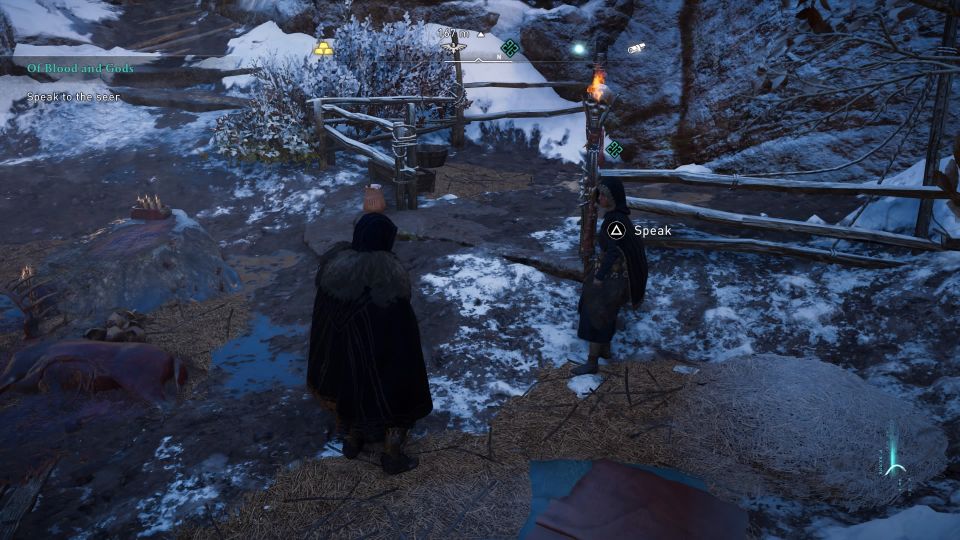 Explore the Sleeping Jotun
Next, climb up the mountain to the peak of the Sleeping Jotun.
It's basically the same area as the fast travel spot. You should see a flat rock here.
Stand on it and meditate. To meditate, open your inventory wheel to find the meditation button.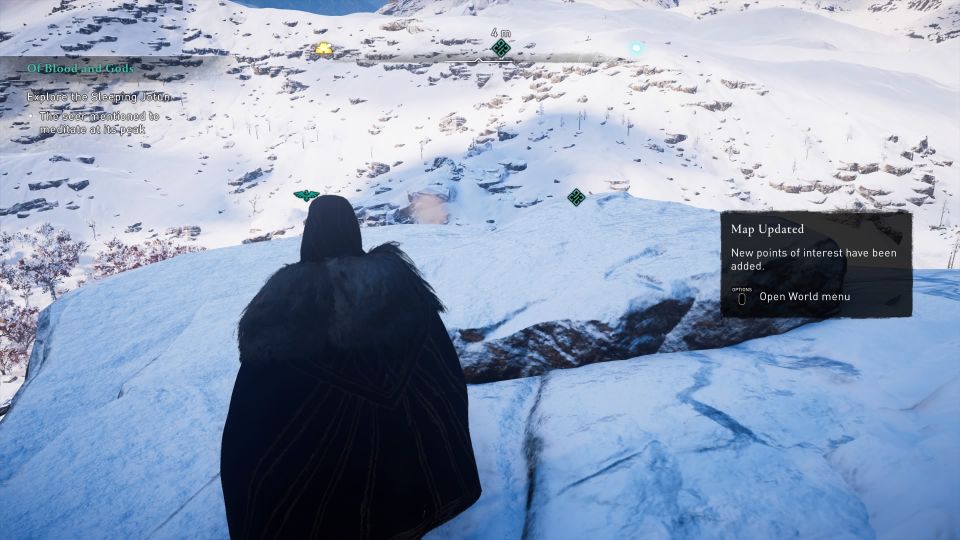 During the meditation, you'll see Hemming Jarl's spirit.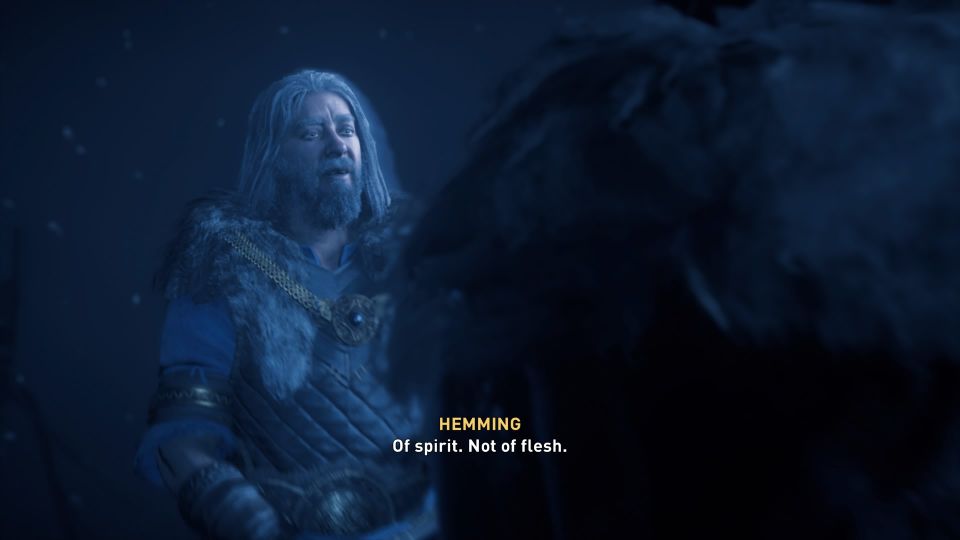 Defeat Draugr Hemming
You'll then have to defeat Hemming Jarl. He uses a spear with lightning.
To get his armor down, you can parry his multiple attacks.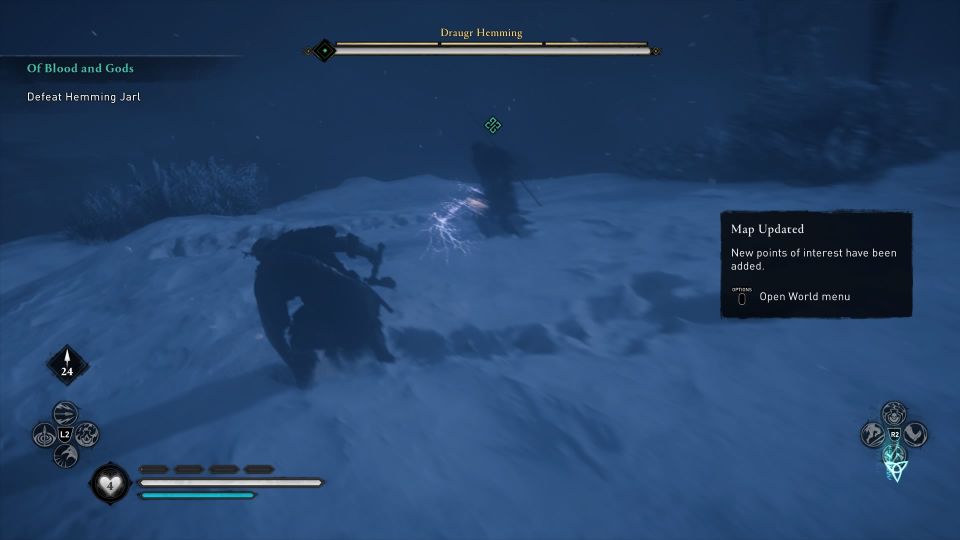 After his health drops to a certain level, he will disappear and go to the next part of the mountain.
You'll have to jump to his side. He will now be using two lightning spears.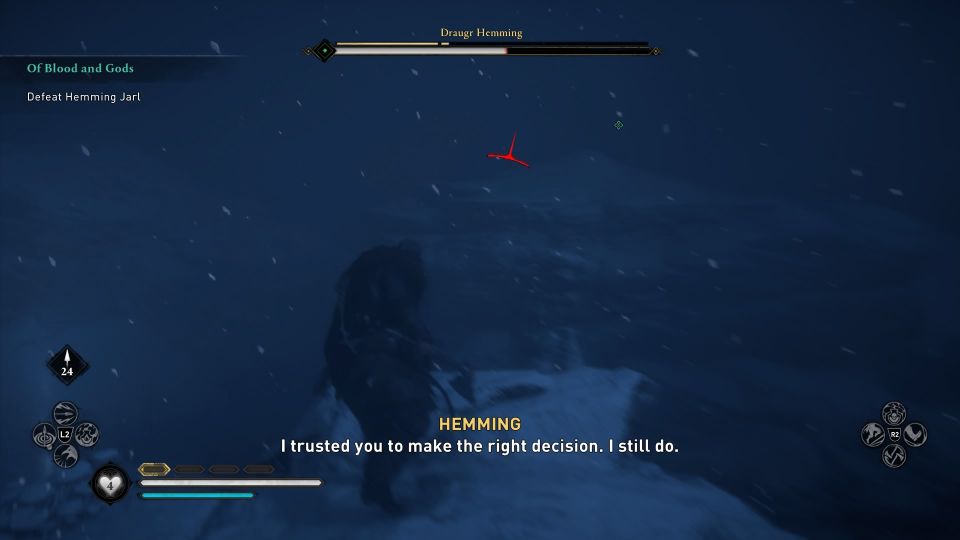 You can also lower his armor by shooting at his weak spots. There are three weak spots including his left shoulder, right leg and right arm.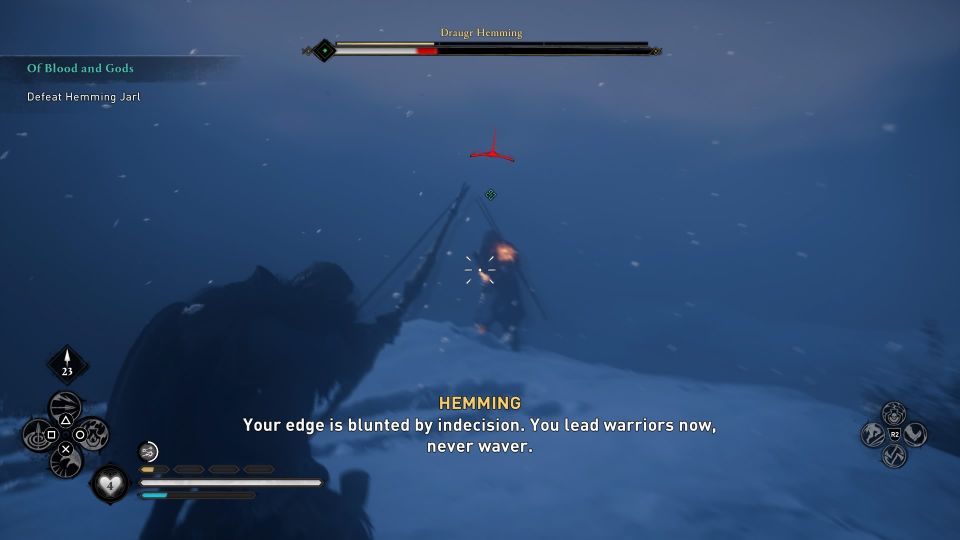 The quest ends after you've defeated Hemming. He'll ask Eivor to choose whoever he thinks is right.
---
Related posts:
AC Valhalla: On Borrowed Time Walkthrough
Assassin's Creed Valhalla: Old Friends Walkthrough