The Huntress is a quest under Ravensthorpe in Assassin's Creed Valhalla.
Your task is to ask Petra about the wolves and eliminate them.
Here's a walkthrough of The Huntress in AC Valhalla.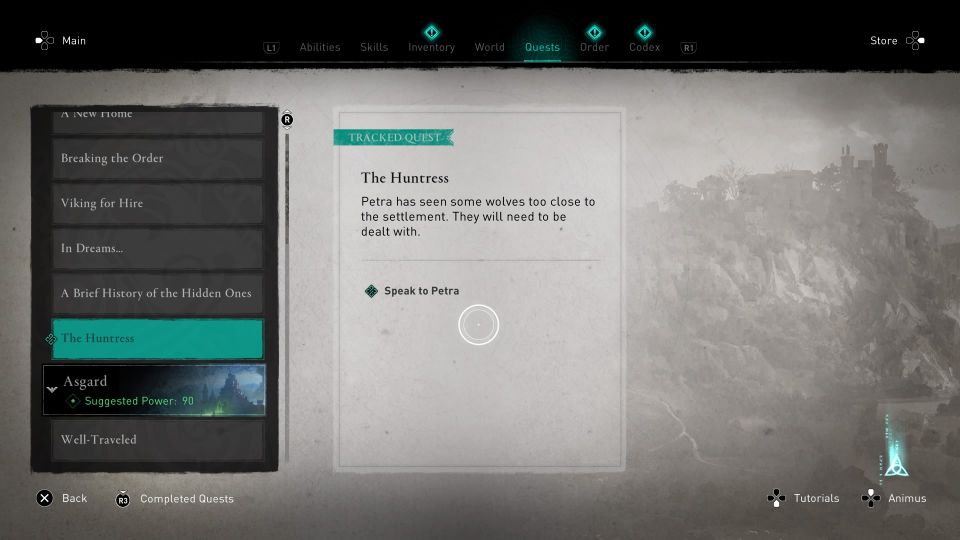 Talk to Petra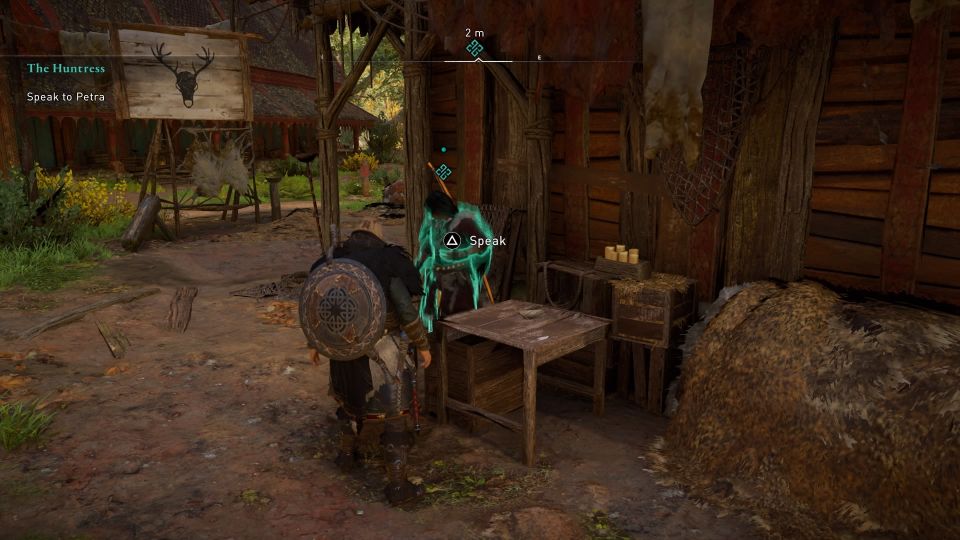 Head to Ravensthorpe to meet Petra at her hunting shop. She'll tell you about the wolves nearby.
Follow Petra
From here on, just follow Petra all the way until you reach the wolves. She'll stop a few times to check for tracks.
Kill the wolves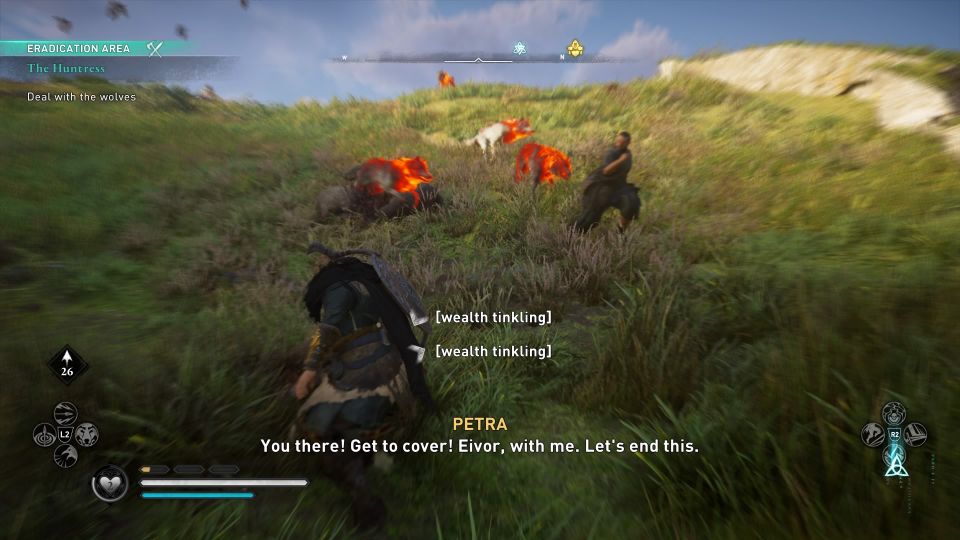 You will see a farmer running away from wolves. Kill all of the wolves. There should be five of them.
Talk to the farmer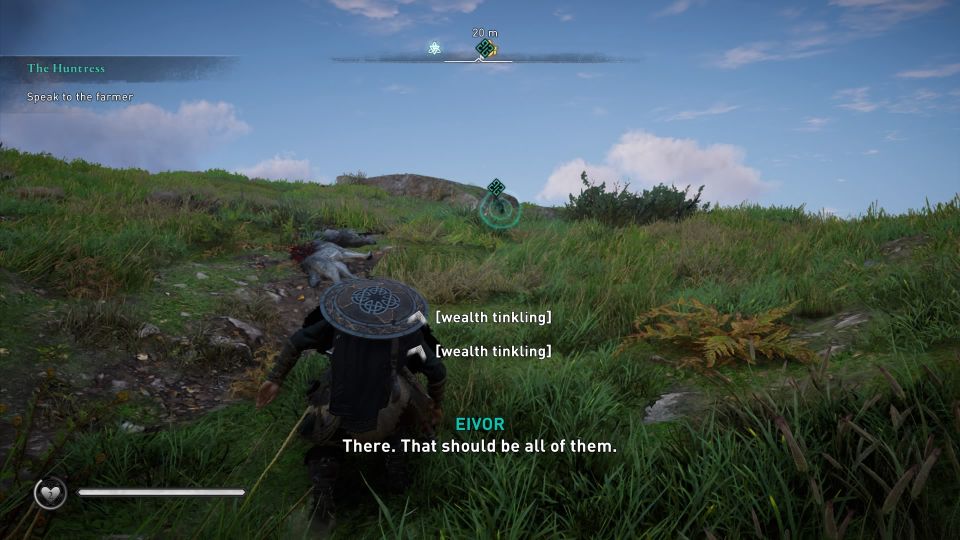 Once you're done, talk to the farmer. The quest ends here.
---
Related posts:
AC Valhalla: Augusta The Cheerful Flyting Guide & Answers
Assassin's Creed Valhalla: Falling Stars Walkthrough
AC Valhalla: How To Get Book Of Knowledge In Crepelgate Fort