Thor the Fishmonger is a world event battle in East Anglia in Assassin's Creed Valhalla.
Your task is to defeat the drengr Thor the Fishmonger as he wishes to show his son how drengrs live.
Here's how you can defeat Thor The Fishmonger in AC Valhalla.
To begin the world event, head to the location marked on the map below. It's northeast of Northwic in East Anglia.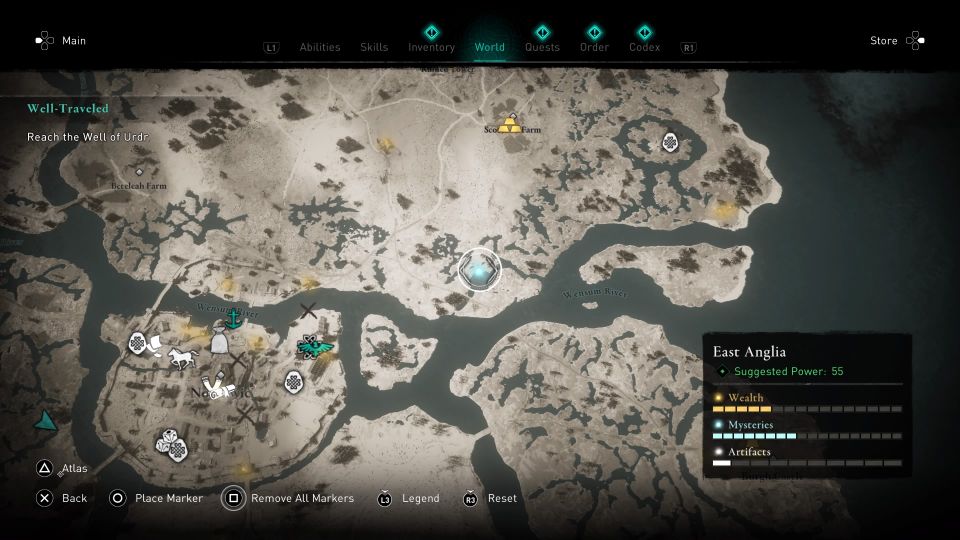 Talk to Thor to begin.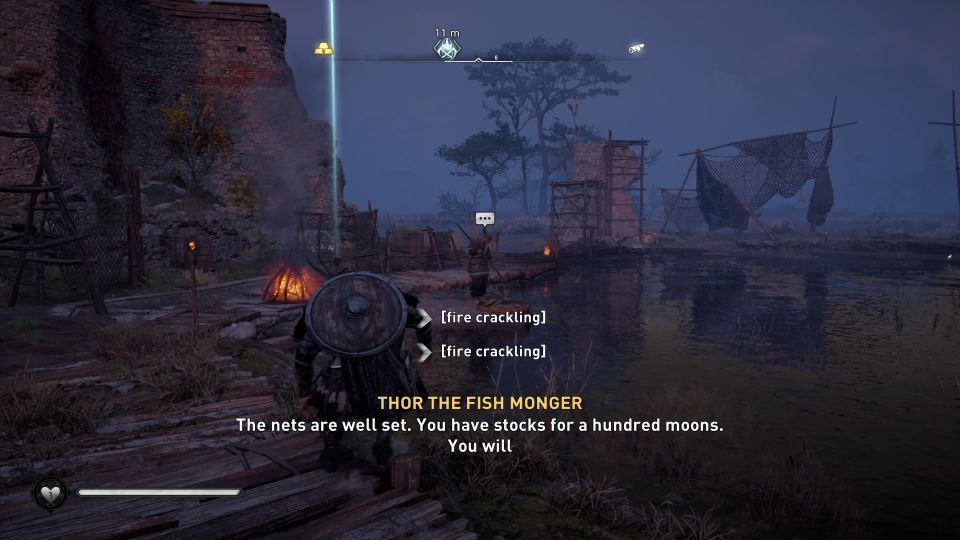 During the conversation, choose "I will fight you, drengr".
He will then slowly walk to the middle of the water which looks like a ring. Enter the "ring" to begin the fight.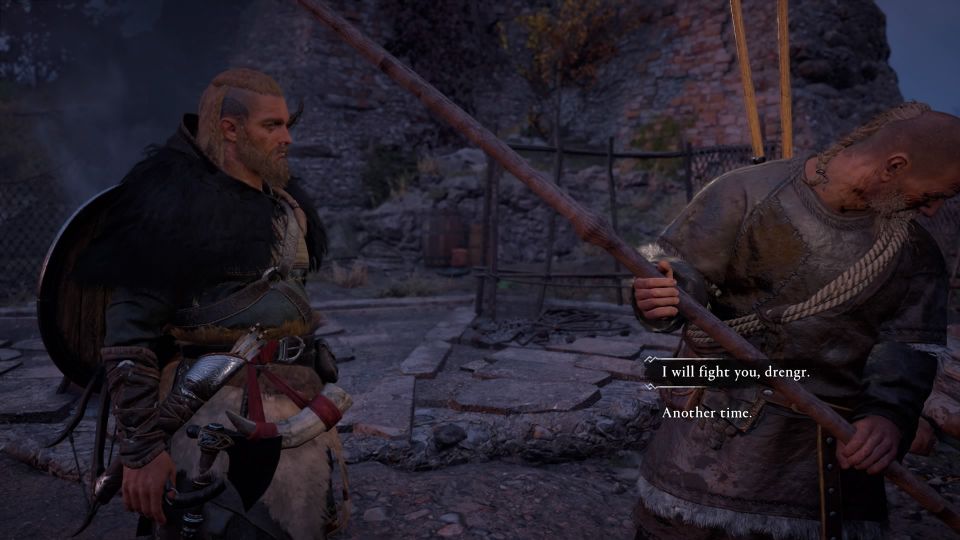 How to defeat Thor the Fishmonger
Thor is a dual-wielding spear drengr. It can be hard to hit him if you're using an axe due to the length of the weapon. He naturally has an advantage due to the length of the spear.
His regular attacks can be parried and you should parry them to get him off-balance. He might attack a few times and you have to parry them all. That's when you strike.
If the red symbol appears before his attack, just dodge away.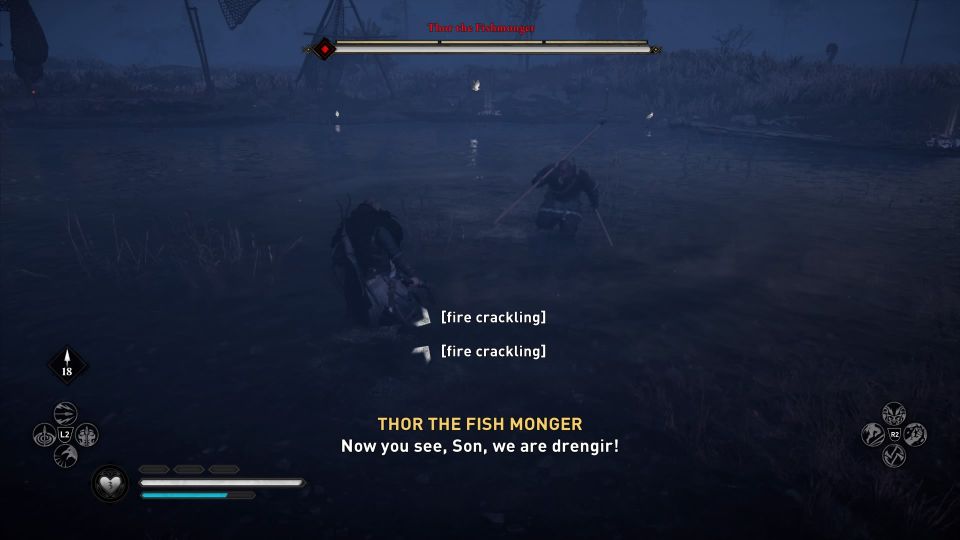 Another way is to use a spear to fight him. It gives you more room to avoid his attacks since you're able to keep some distance.
Once his armor is gone, the fight is much easier.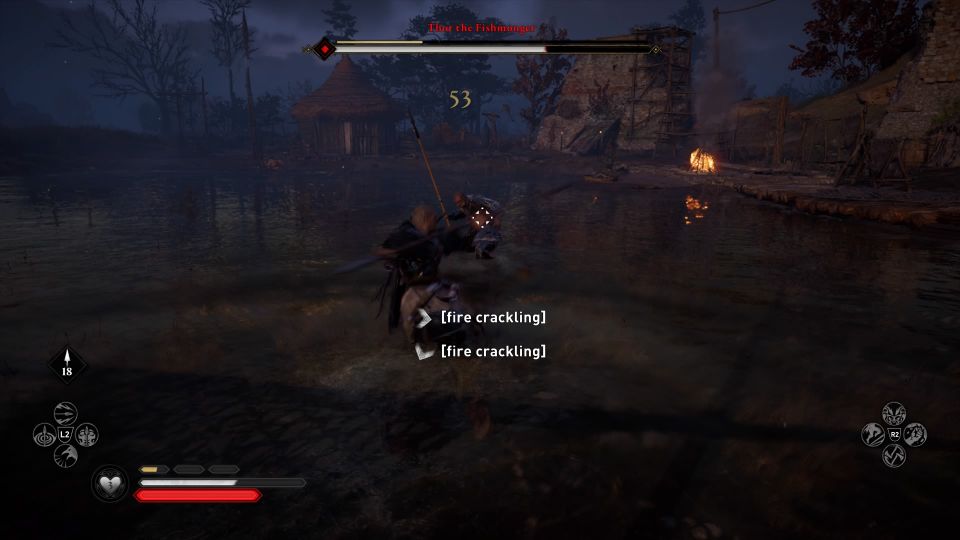 After defeating him in battle, talk to him. You have to "confirm kill" as well.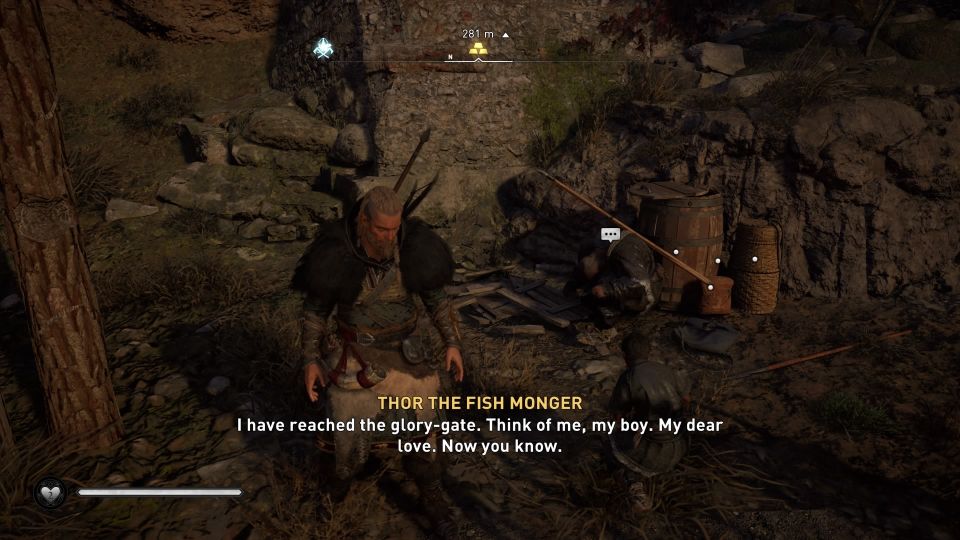 The world event / mystery ends here.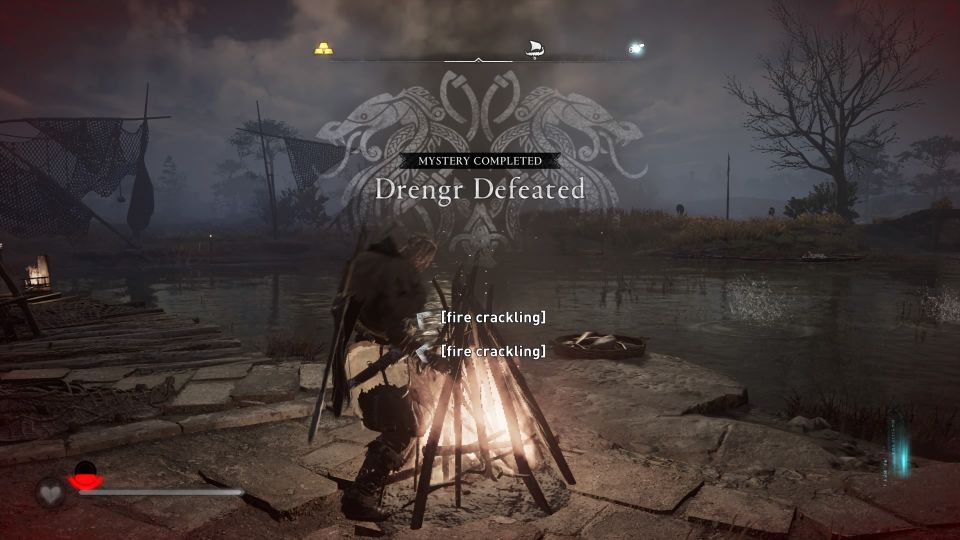 ---
Related posts:
AC Valhalla: Hide And Hunt World Event Walkthrough
Assassin's Creed Valhalla: Freyja's Friend Walkthrough