View Above All is the first quest in Asgard in Assassin's Creed Valhalla.
Your task is to help close the gate to Jotunheim and fend off the enemies.
Here's a walkthrough of View Above All in AC Valhalla.
Suggested power: 90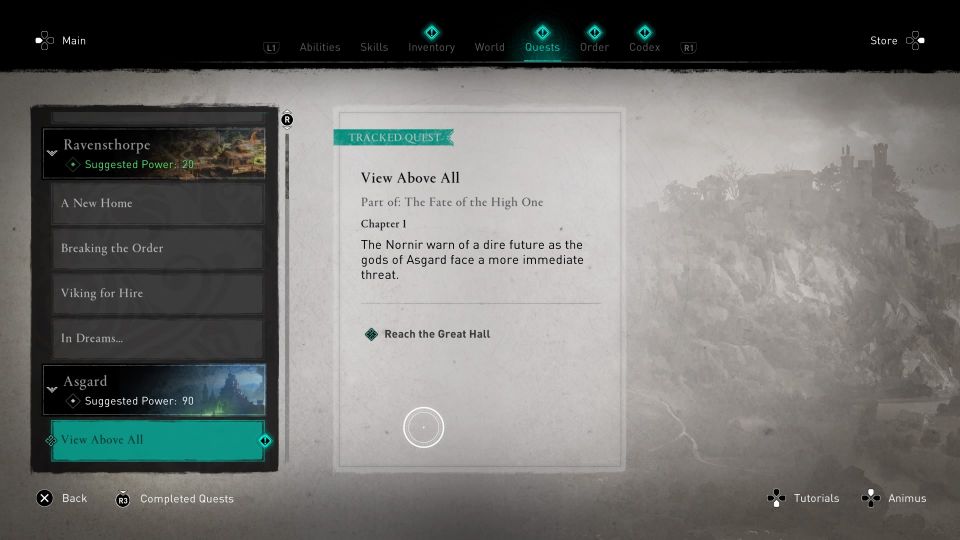 Reach the Great Hall
Your first objective is to get to the Great Hall. From your spawn point, go to the other end and you'll find a place to teleport. Use it.
After teleporting, the Great Hall is just nearby.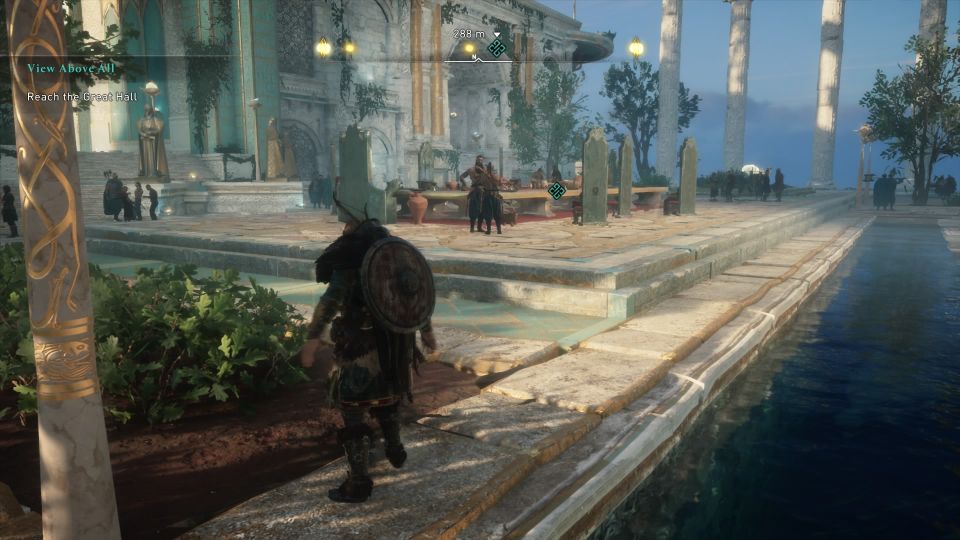 During the conversation, you can choose either Thor, Tyr or Freyja to accompany you. Only one.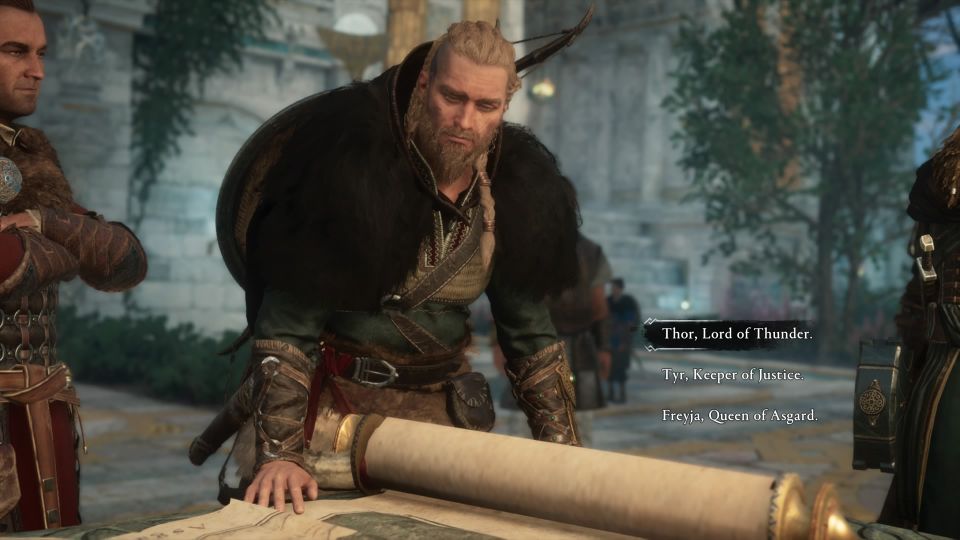 Close the gate to Jotunheim
Head towards the marked area on the map which is the gate to Jotunheim.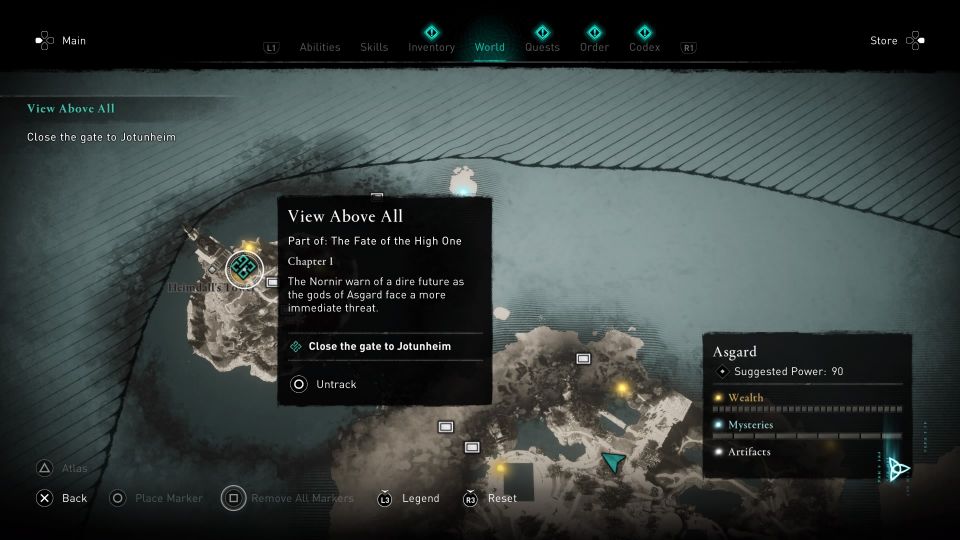 You will get to use a rainbow bridge similar to the one in the Marvel Cinematic Universe.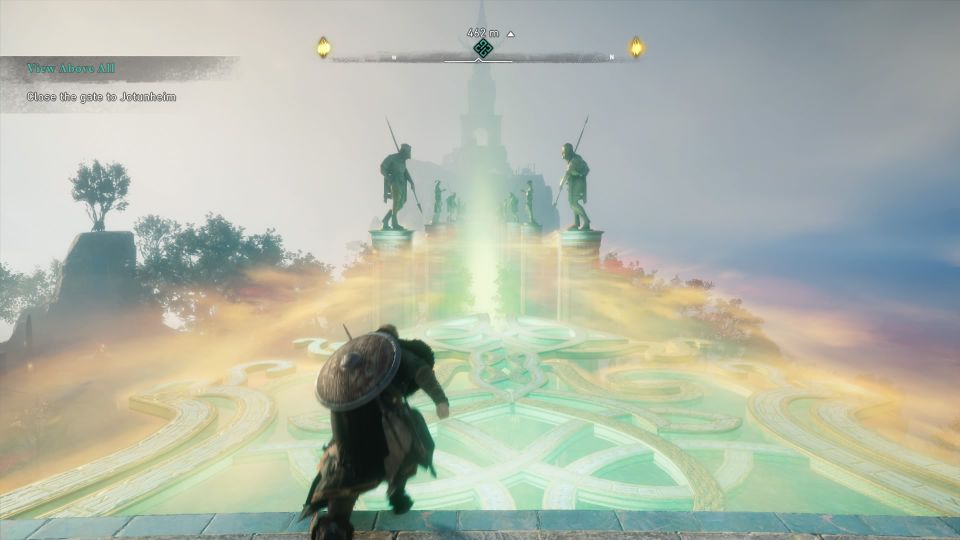 There'll be a lot of Frost Giants on the bridge. You can get rid of some of them but the aim is to get to the gate.
If you chose Thor, he will show off his lightning attack.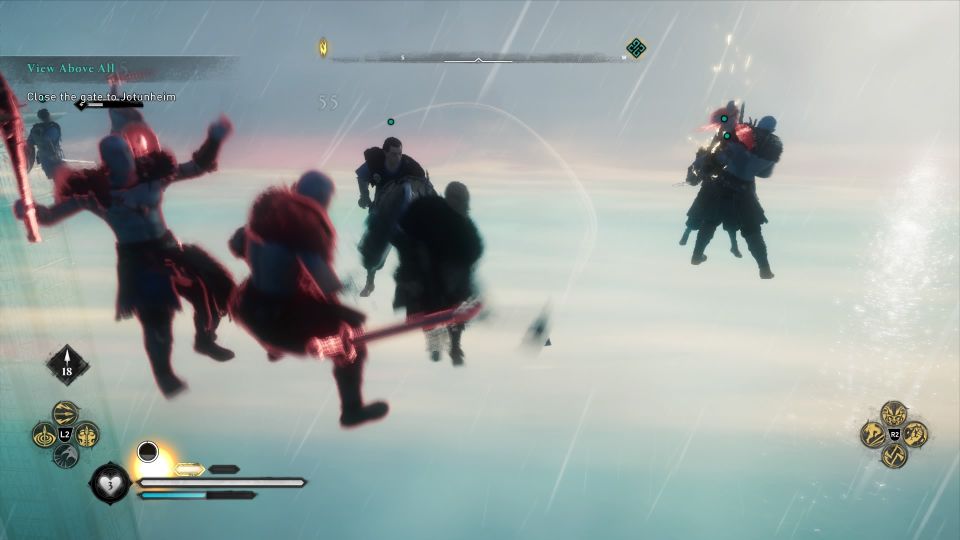 At the gate, you may come across a few elites. Eliminate them to prevent any distraction.
When the coast is clear, close the door.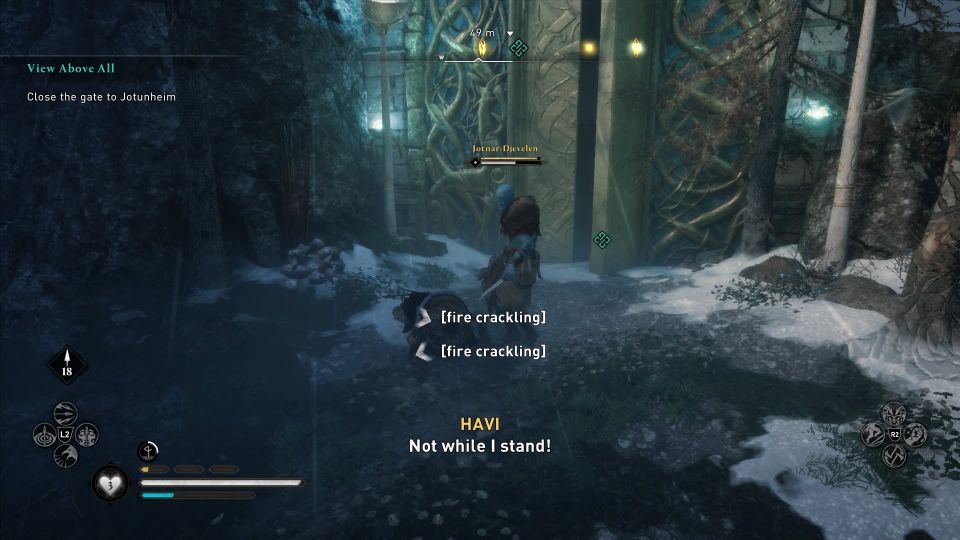 Meet Loki
After the cutscene, talk to Loki.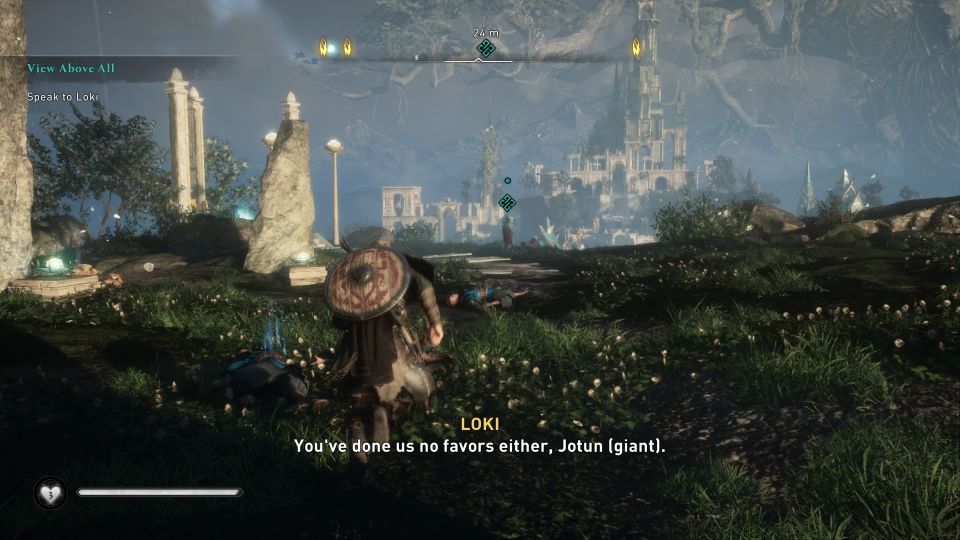 The quest ends here. You will now be able to leave Asgard without completing the subsequent quests.
---
Related posts:
Assassin's Creed Valhalla: In Dreams (Quest Walkthrough)
AC Valhalla: How To Get The Book Of Knowledge In Meldeburne