In Assassin's Creed Valhalla, you get to play as Havi whenever you get to Asgard.
You will meet all of the different Norse gods in the place including Thor, Freyja and Loki.
Here's how you can enter and leave Asgard in AC Valhalla.
How to enter Asgard
To enter Asgard, you need to complete a quest named In Dreams. This quest is available in Ravensthorpe and it's available only after Valka joins you in England.
Valka appears in Ravensthorpe after you've completed the alliance pledges for Grantebridgescire, Ledecestrescire and East Anglia.
During the quest, you will be asked to drink a potion. Drink it and you'll find yourself in Asgard.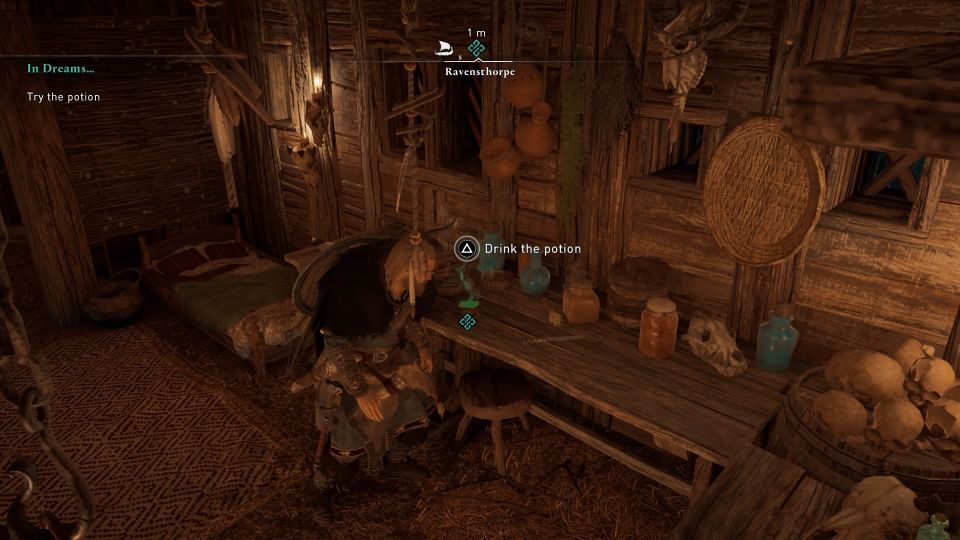 How to leave Asgard
Once you're inside Asgard, you can also leave before completing the story quests.
You just have to complete the first quest in the Asgard chapter.
The game will then allow you to "wake up" / leave using the map, as shown below.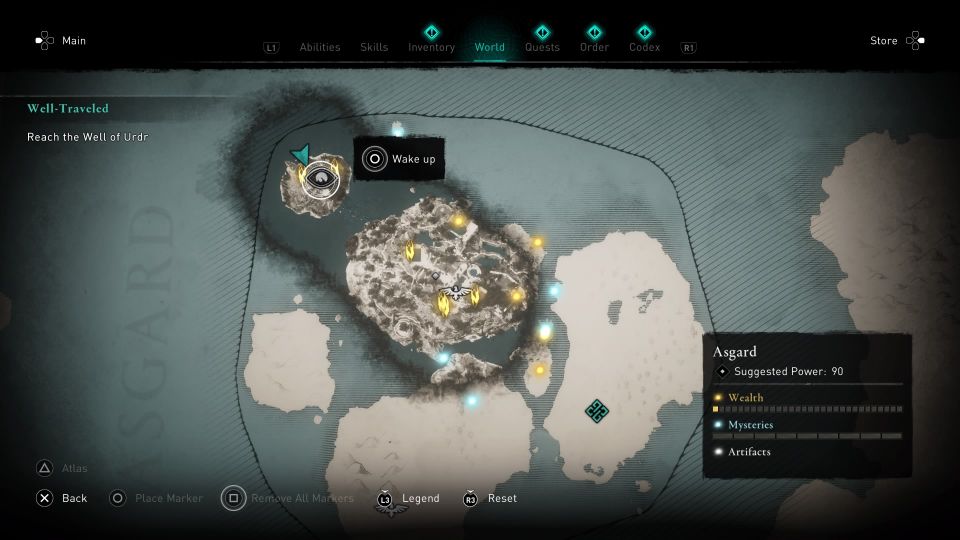 ---
Related posts:
AC Valhalla: How To Get The Book Of Knowledge In Meldeburne
Assassin's Creed Valhalla: Edmund's Arrows Walkthrough