The Case of the Missing Ale is a quest in Yuletide in Assassin's Creed Valhalla.
Your task is to help Ake find the barrel of his missing ale and bring it back.
Here's a walkthrough of The Case Of The Missing Ale in AC Valhalla.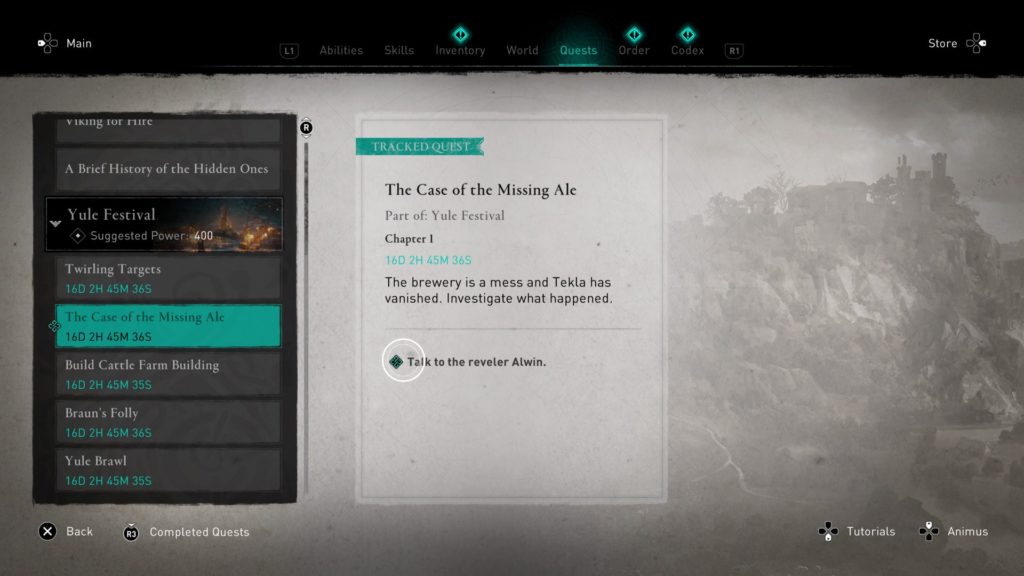 Talk to Alwin
To begin the quest, talk to Alwin who is in the settlement.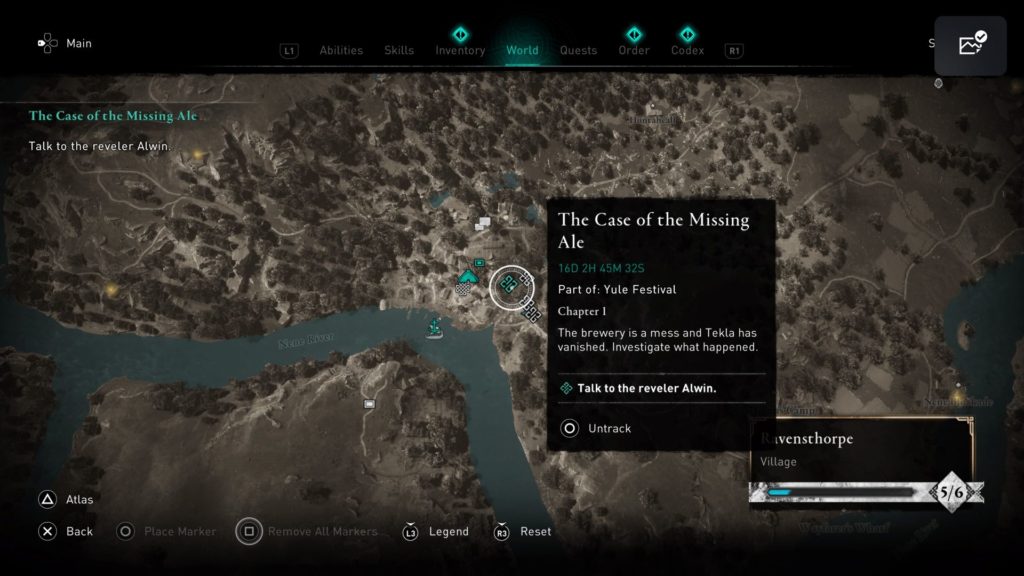 He will tell you about Ake and that the ale might have been taken.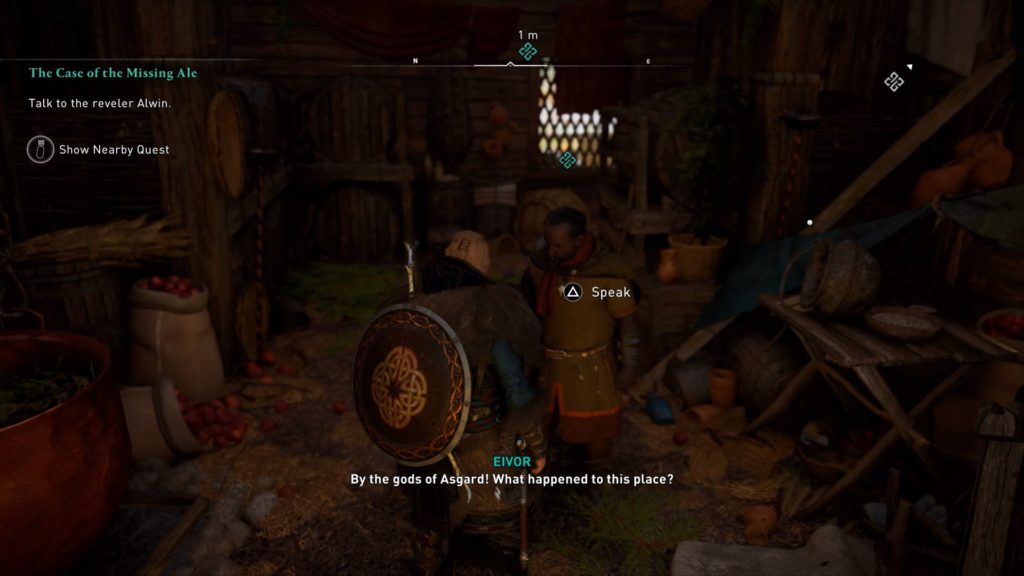 Find and talk to Ake
You can find Ake in Grantebridgescire. The location is shown in the map below, marked by the player cursor / quest symbol.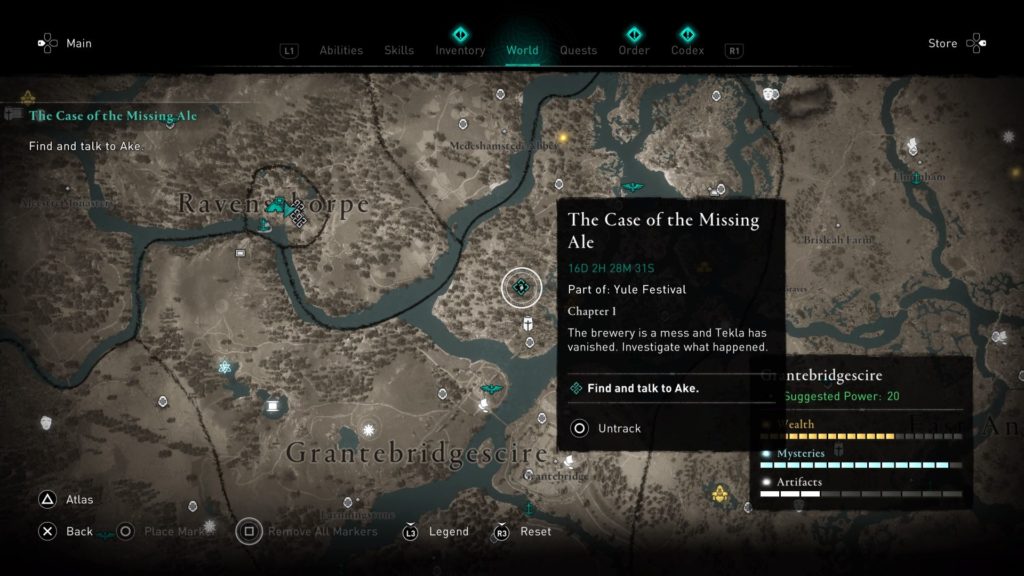 He is at the top of the cliff nearby. Talk to him.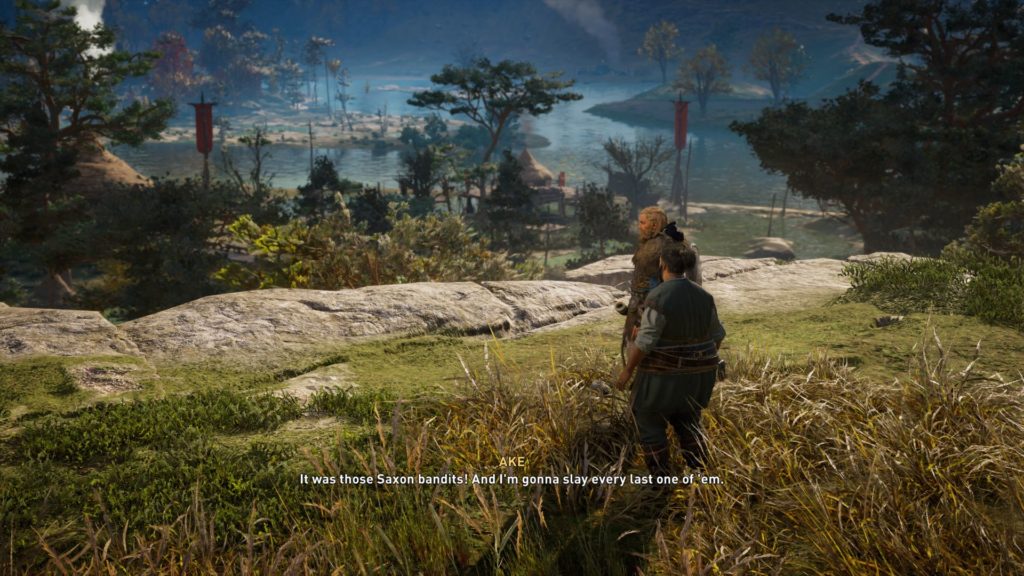 Defeat Ake
He will then attack you as Eivor disagrees with getting the ale back.
Defeat Ake in a fist-fight.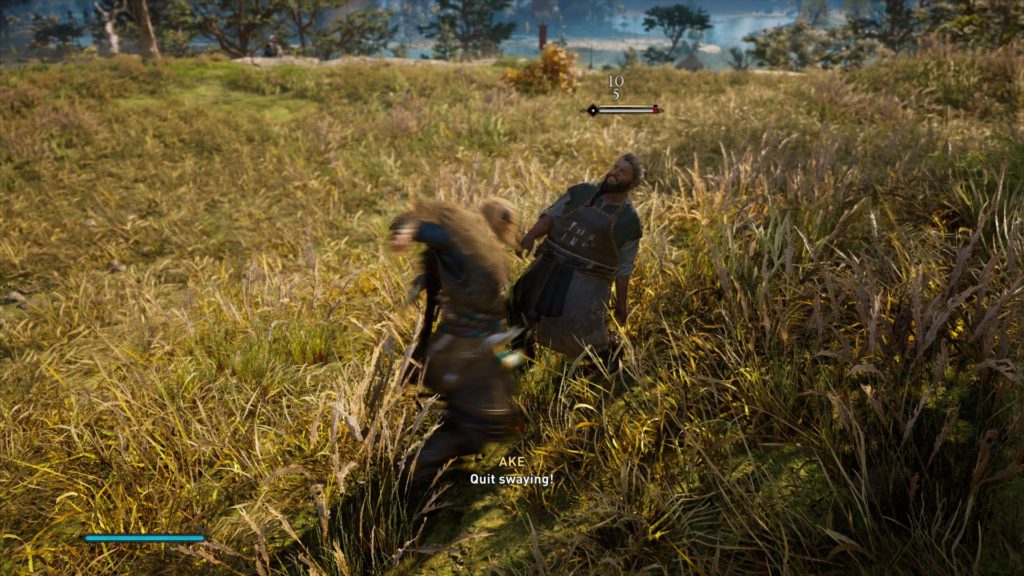 Find the secret brew
The ale is located at the bandit camp, as marked on the map below.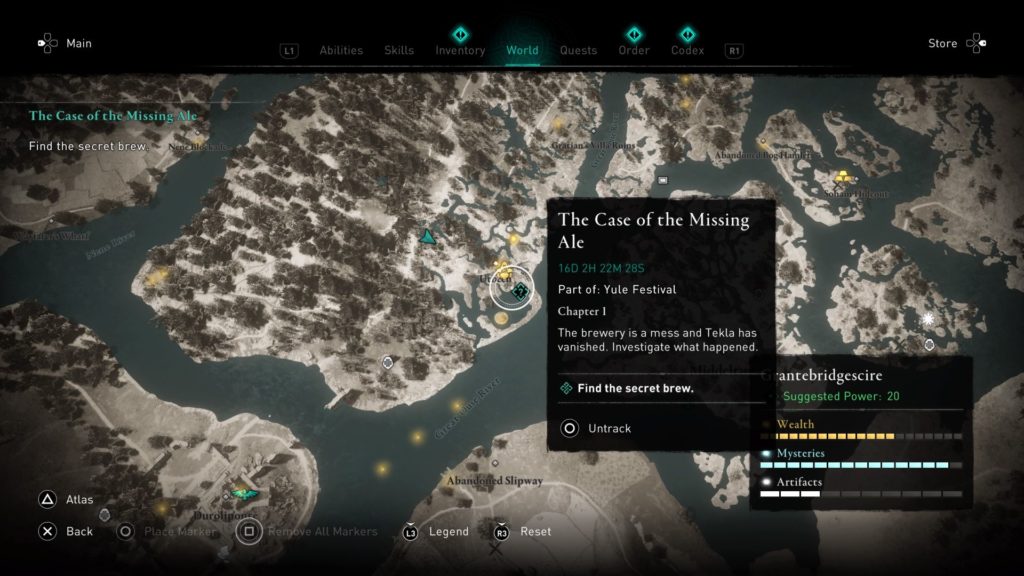 Head to the hut in the middle.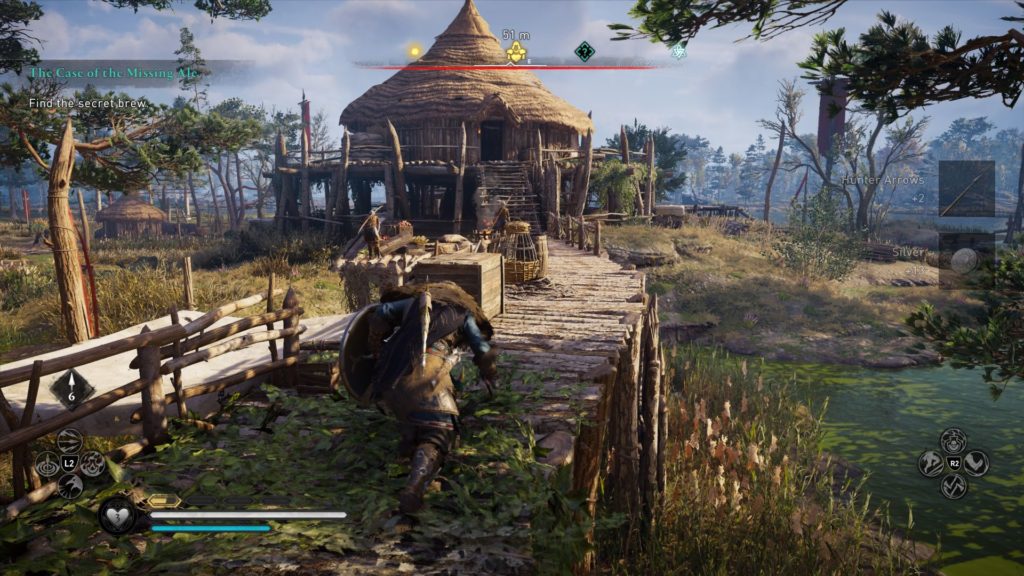 You will find the barrel of ale inside, beside the chest.
Grab the ale and head to Ake's boat. Unfortunately, it's not marked on the map. You will earn 140 Yule Tokens.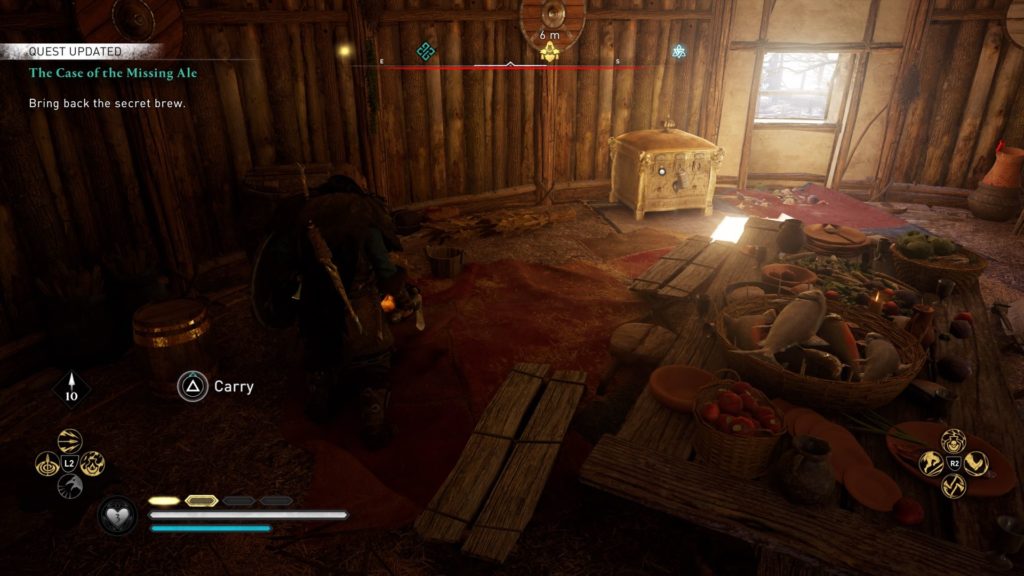 ---
Related posts:
Assassin's Creed Valhalla: Yule Brawl Quest Walkthrough
Assassin's Creed Valhalla: Braun's Folly Walkthrough