Braun's Folly is a short side quest in Assassin's Creed Valhalla.
Your only objective is to defeat Braun in an ale drinking challenge.
Here's a walkthrough of Braun's Folly in AC Valhalla.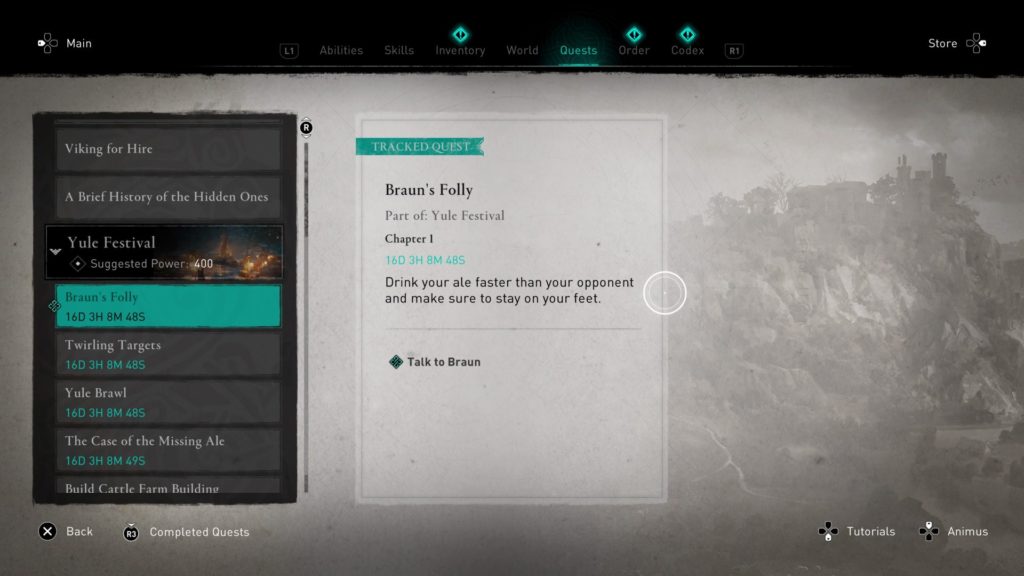 This is a time-limited Yuletide quest. To begin, get to your settlement.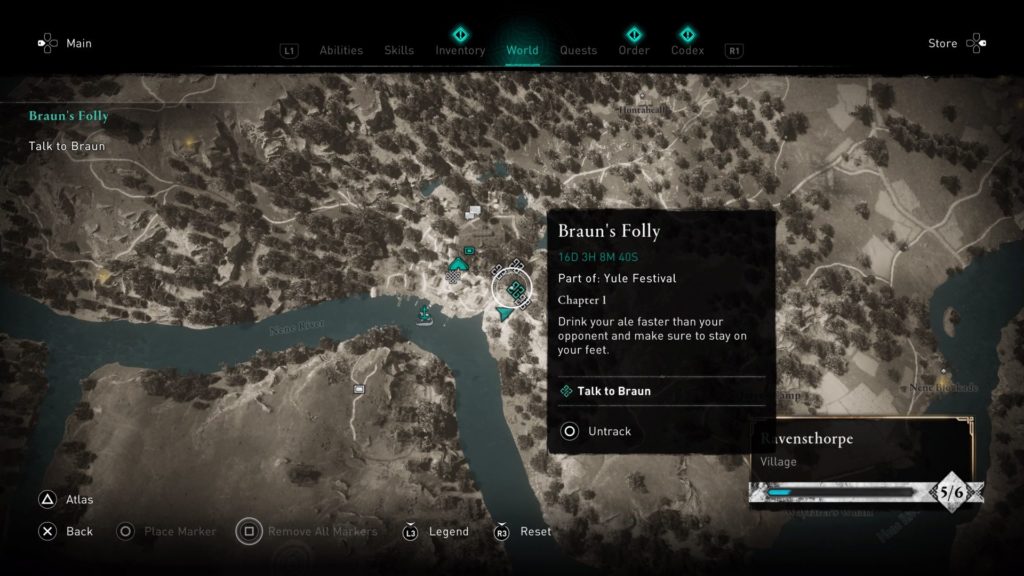 Talk to Braun
To start the challenge, talk to Braun who is standing beside the ale.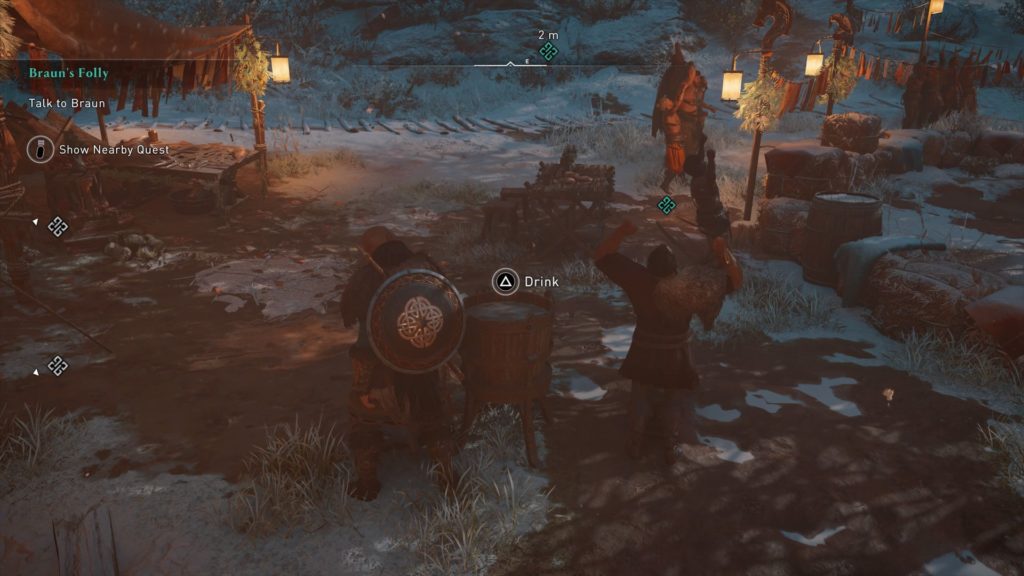 You just have to defeat Braun with three cups of ale.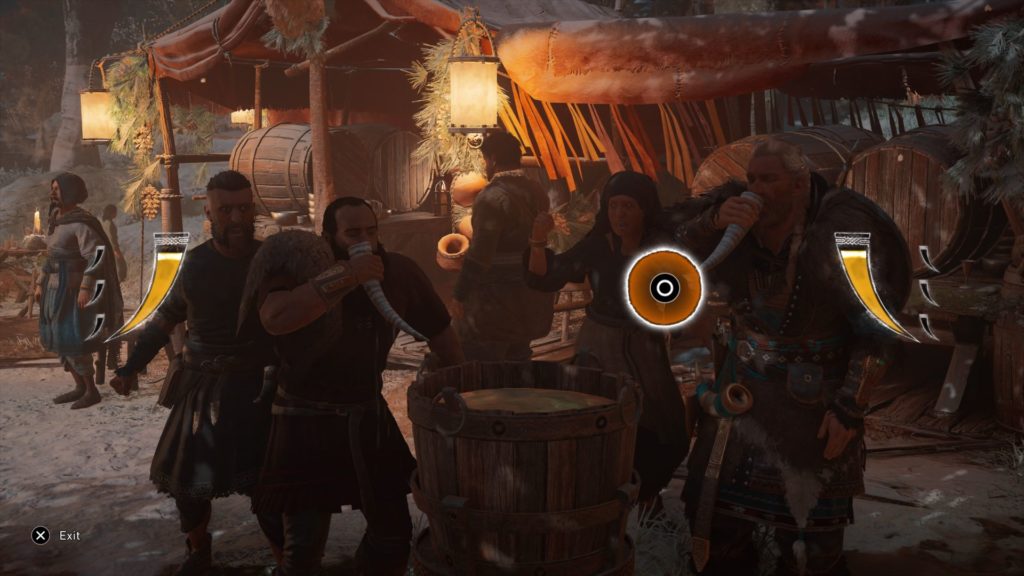 After beating him, you'll win 10 Yule Tokens. You can use the tokens for redeeming stuff.
This quest is repeatable.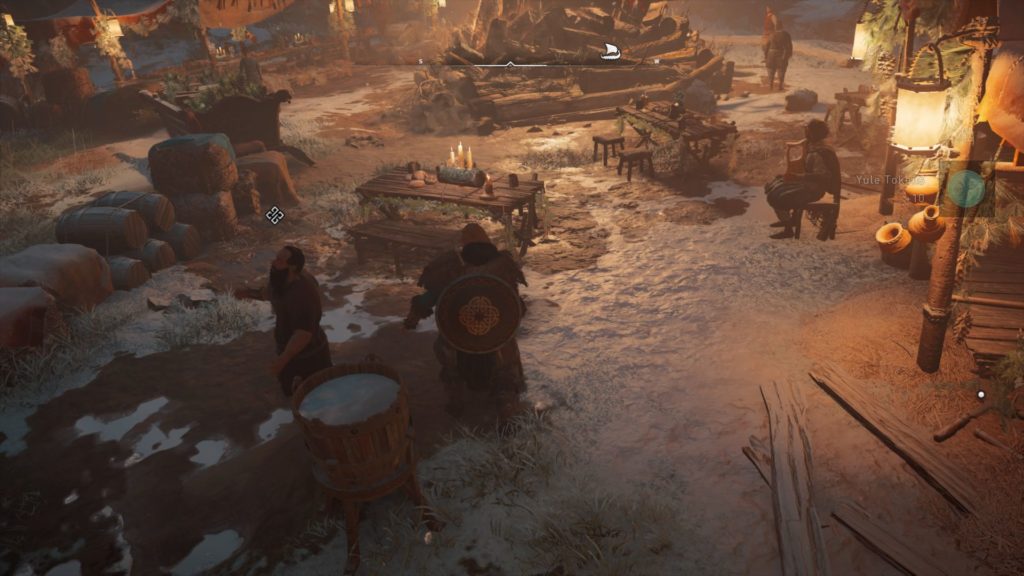 ---
Related posts:
AC Valhalla: How To Get Threaded Pass' Book Of Knowledge
AC Valhalla: How To Get Sancta Helena's Book Of Knowledge