Yule Brawl is a side quest under Yuletide in Assassin's Creed Valhalla.
Your objective is to defeat 10 contenders in a brawl and you'll win tokens.
Here's a walkthrough of Yule Brawl in AC Valhalla.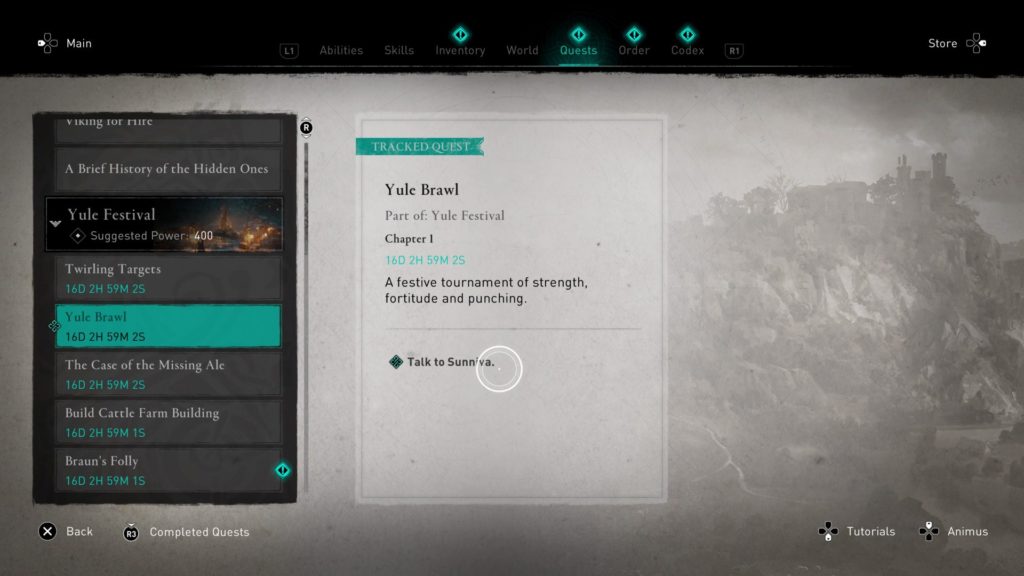 To begin the quest, get to the location marked on the map below.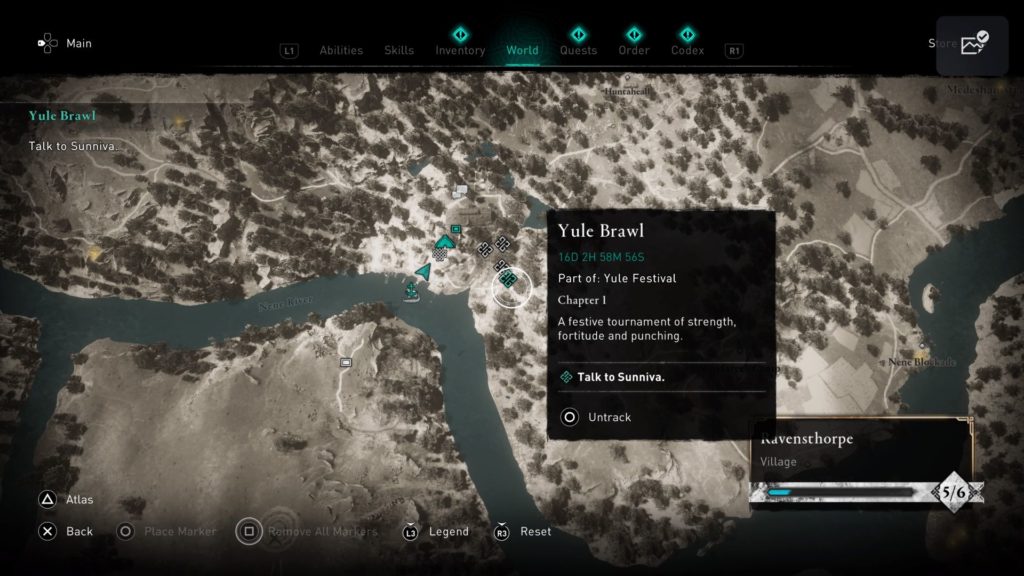 Talk to Sunniva
Speak to Sunniva to begin the brawl challenge.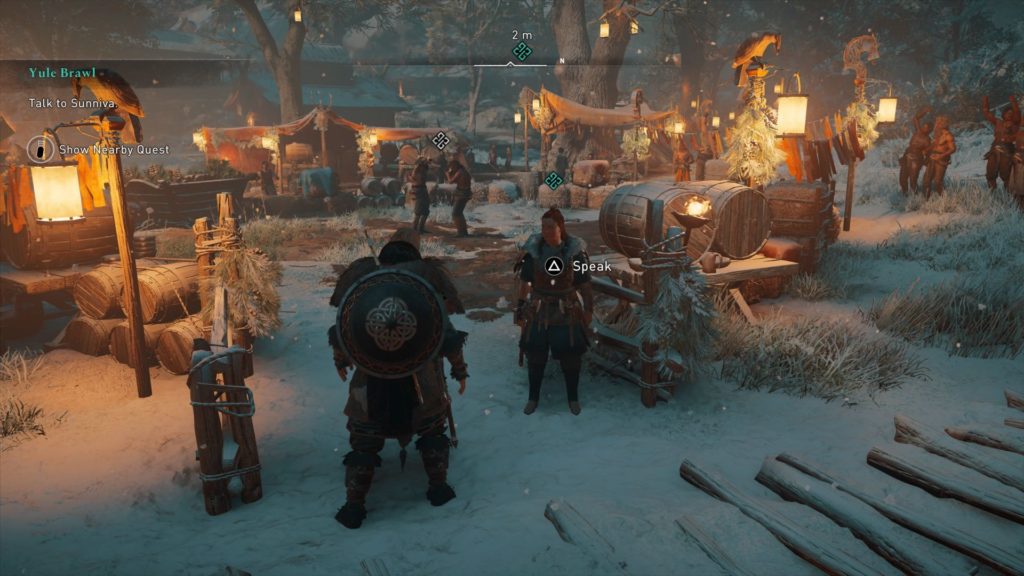 Win the brawl
You will basically have ten rounds, but you can quit in the middle if you wish to.
Most of the contenders are quite easy to defeat. It's a pure non-weapon fight.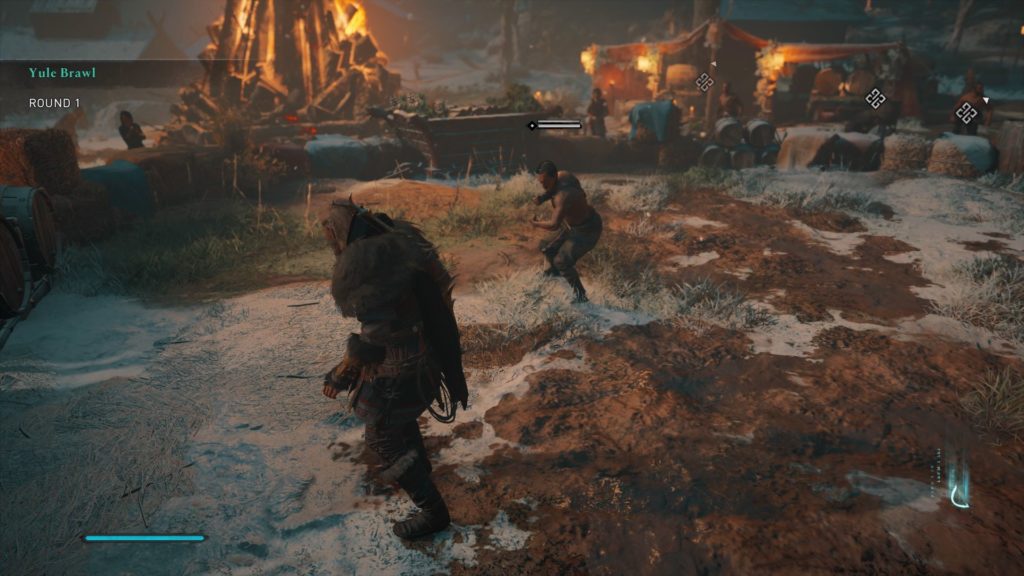 After beating the first guy, continue to the next round. Just repeat this process.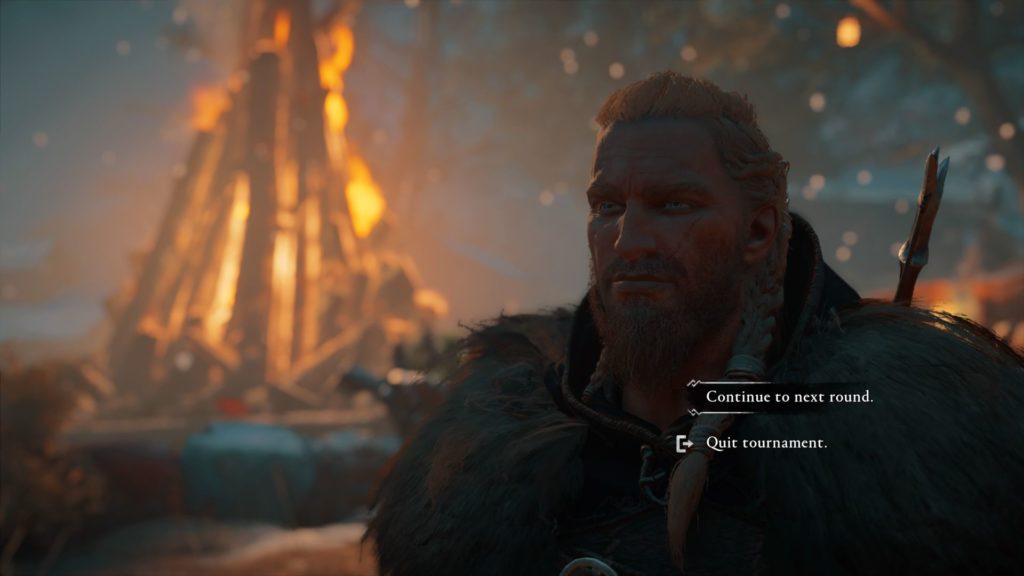 Two opponents stand out. One of them is the Goliath as he is huge and has higher HP.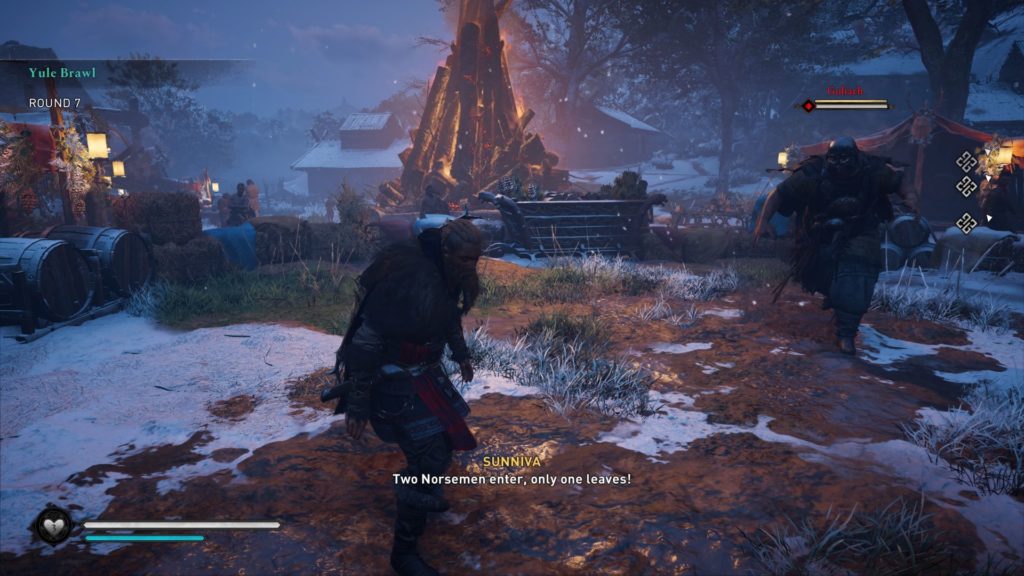 The other opponent is the one in the final round. He is tough to beat because he attacks aggressively.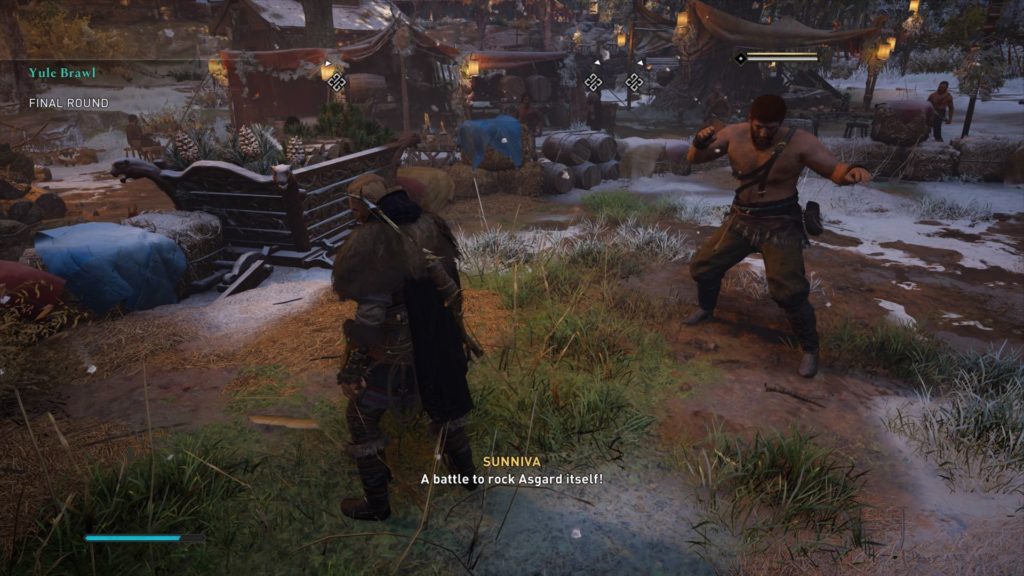 After beating all ten of them consecutively, you will complete the quest. But you can probably do it again.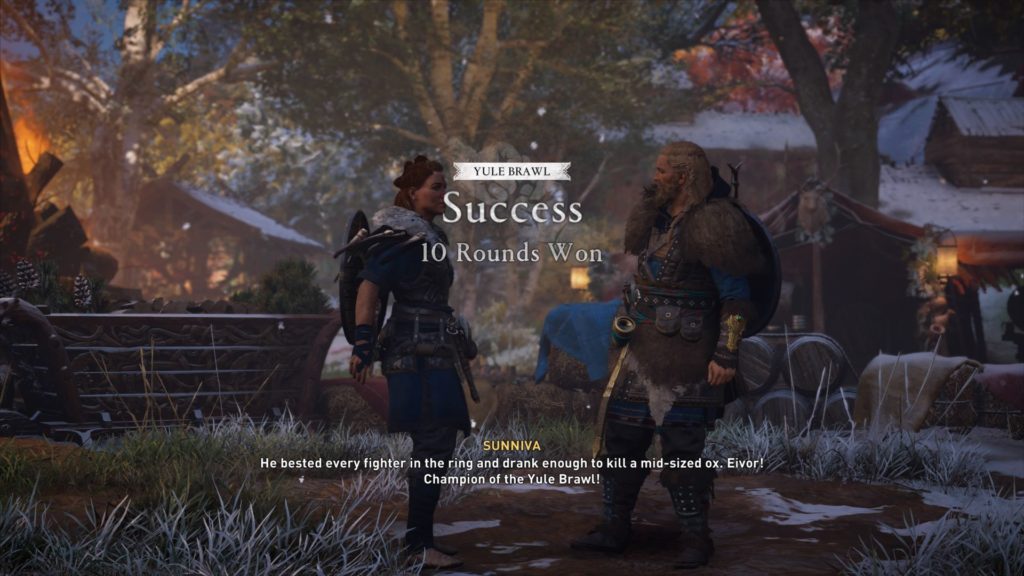 The prize is 70 Yule Tokens.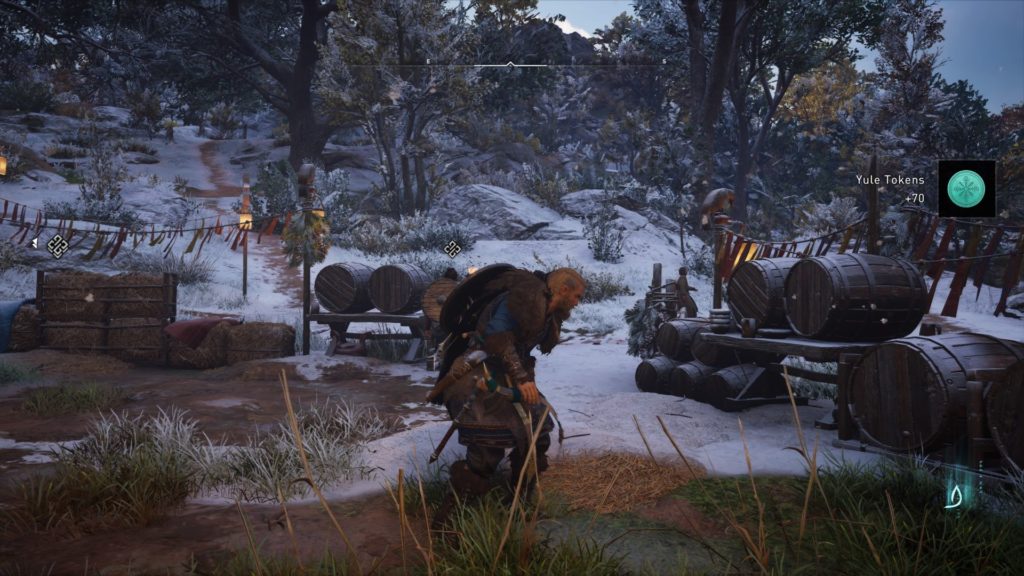 ---
Related posts:
Assassin's Creed Valhalla: Braun's Folly Walkthrough
Assassin's Creed Valhalla: How To Find And Defeat Regan