Regan is a Daughter of Lerion mystery in East Anglia of Assassin's Creed Valhalla.
Your task is to defeat Regan just like you defeat the others.
Here's how you can find and defeat Regan in AC Valhalla.
To begin the fight, get to the location shown below, marked by the Daughter of Lerion symbol.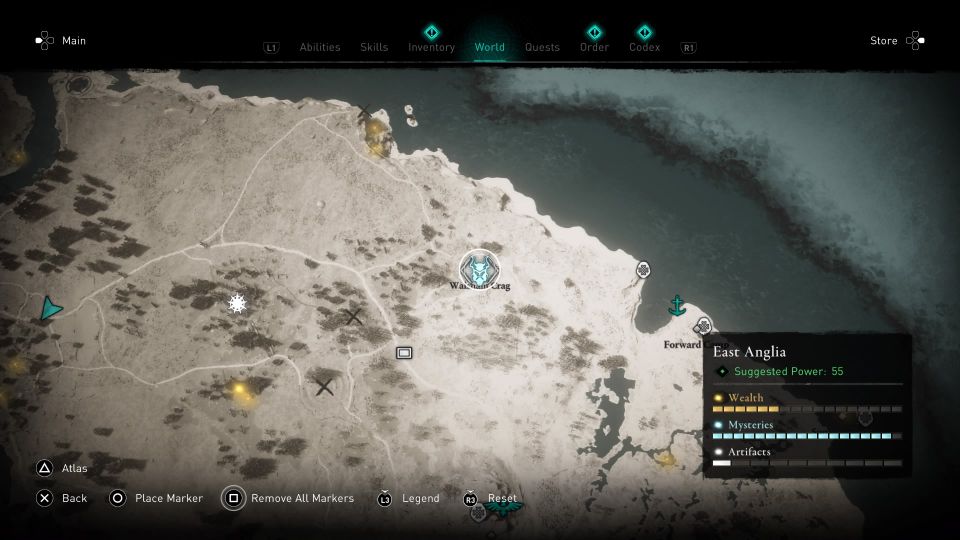 Interact with the dead body to begin.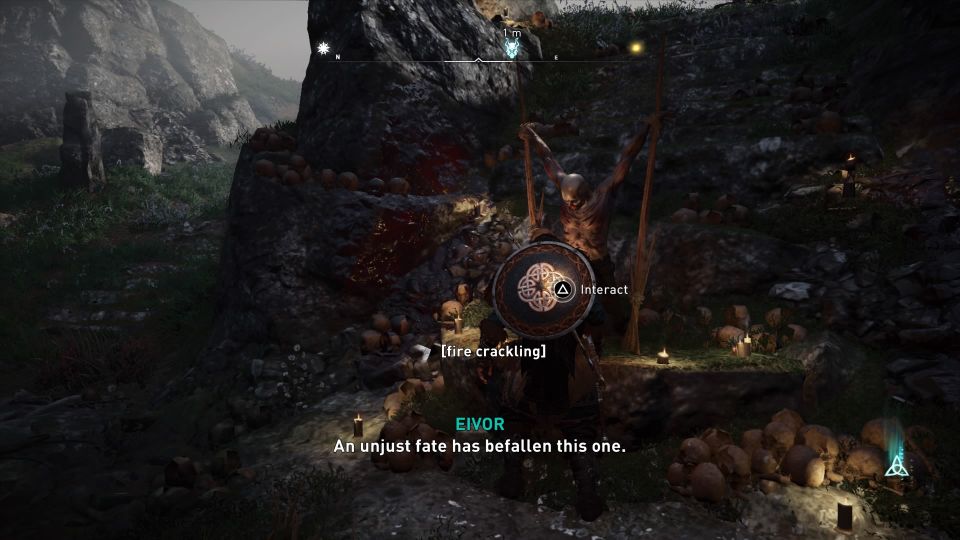 How to defeat Regan
After interacting with the dead body, you'll have to defeat Regan.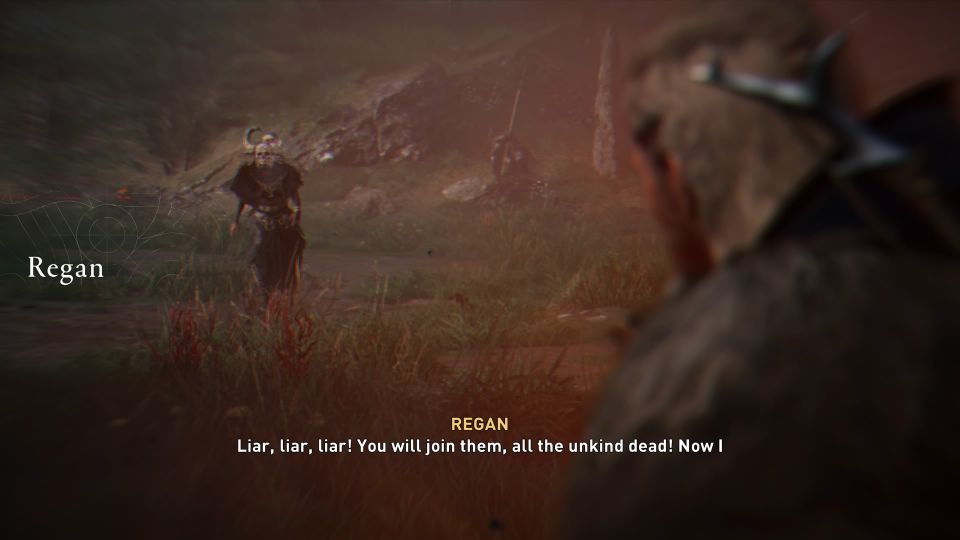 The fight is rather similar to the two others, i.e. Goneril and Cordelia.
Whenever Regan attacks, a body double will also attack at you in a similar way, so you'll have to dodge at least twice.
If you see the red rune before attacking, you can only dodge. Regan almost always does a red rune attack on her first move.
When Regan does the regular attack in between red rune attacks, you can parry her and deal some damage.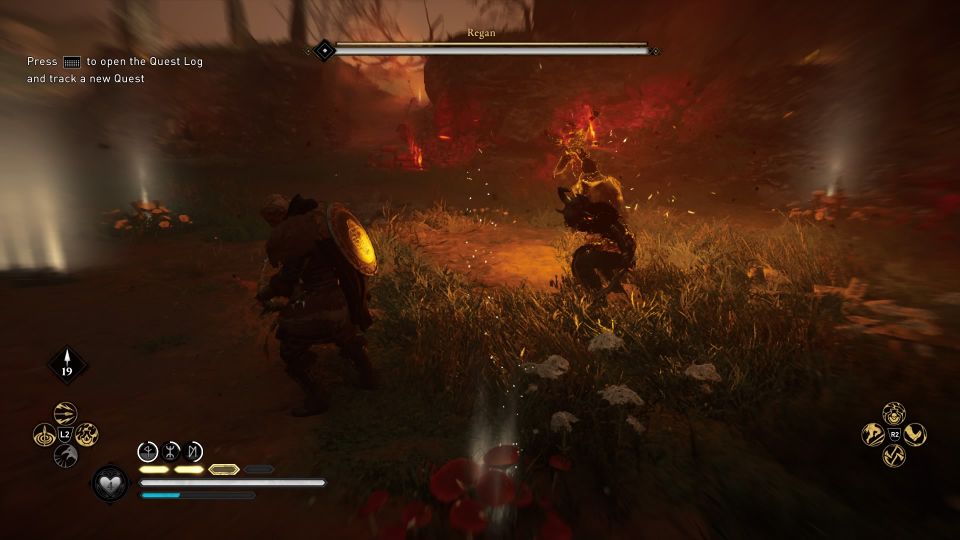 Unfortunately, Regan doesn't seem to have a weak spot but I may stand corrected.
The best way to deal damage is to dodge at the perfect time and trigger the slowdown time ability.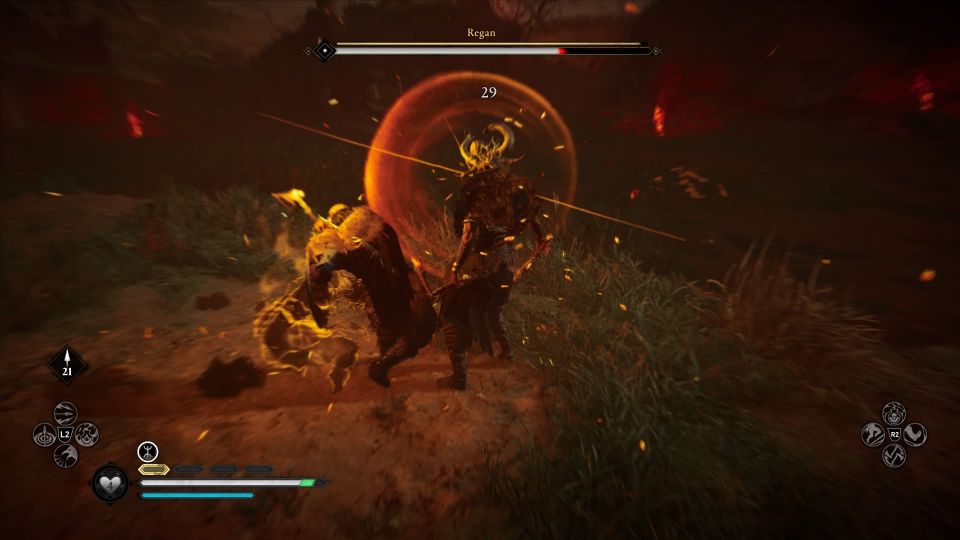 Once her health drops to half, she'll go berserk and attack more often.
She'll also pin you down if she catches you and deal even more damage. You need to watch out for the flames as well.
There will be arrows on the field to replenish and plants for you to eat during the fight for healing.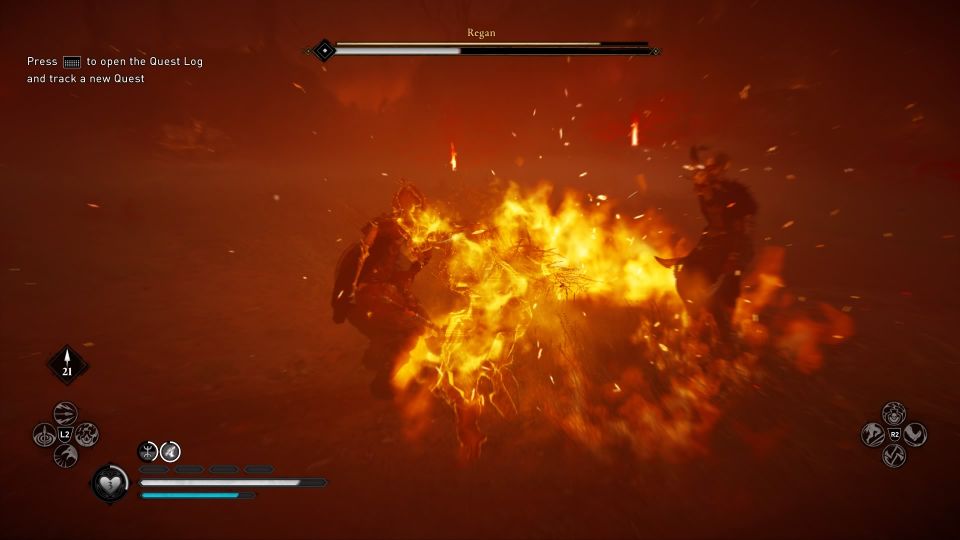 After defeating her, you'll get the Thor's Battle Plate Torso.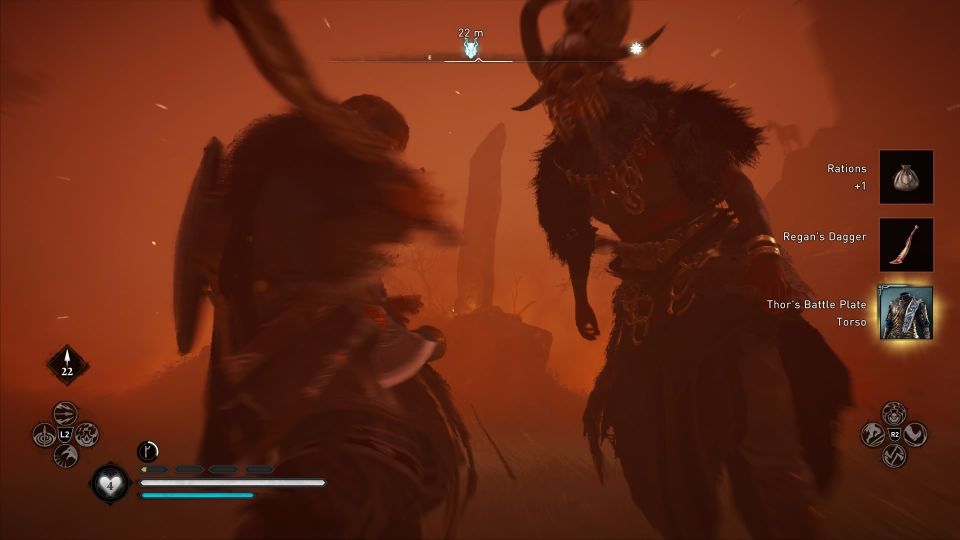 The Daughter of Lerion mystery ends here.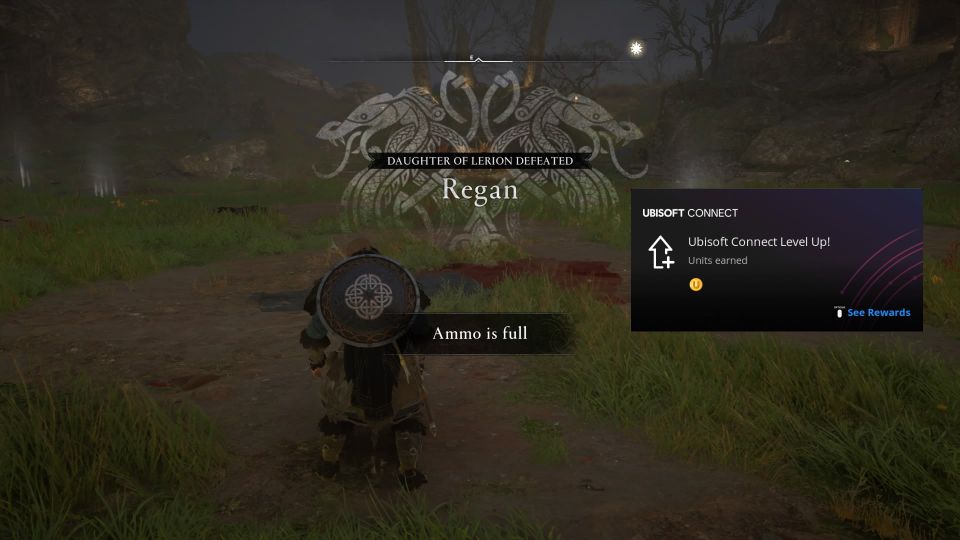 ---
Related posts:
AC Valhalla: Reporting On Vinland Quest Walkthrough
AC Valhalla: Breaking Teeth, Not Hearts Walkthrough