Goneril is a mythical boss fight classified as a world event in Grantebridgescire of Assassin's Creed Valhalla.
She's really hard to defeat if your power is still low even though the world event is within Grantebridgescire.
Here's how you can defeat Goneril in AC Valhalla.
How to start the fight
To begin the boss fight, get to the location shown in the map below, marked by the player marker.
It's north of the Isle of Ely Monastery.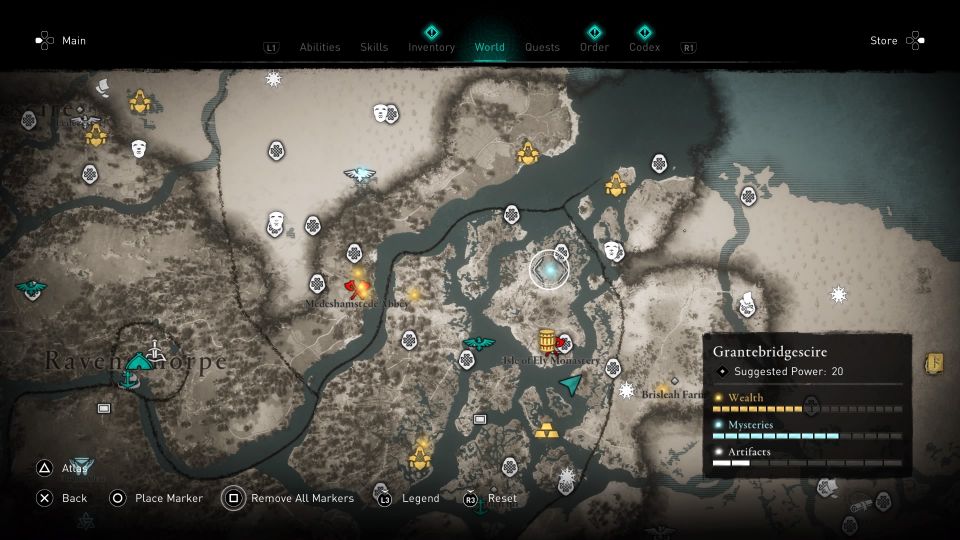 Interact with the dead body under the tree to begin the fight.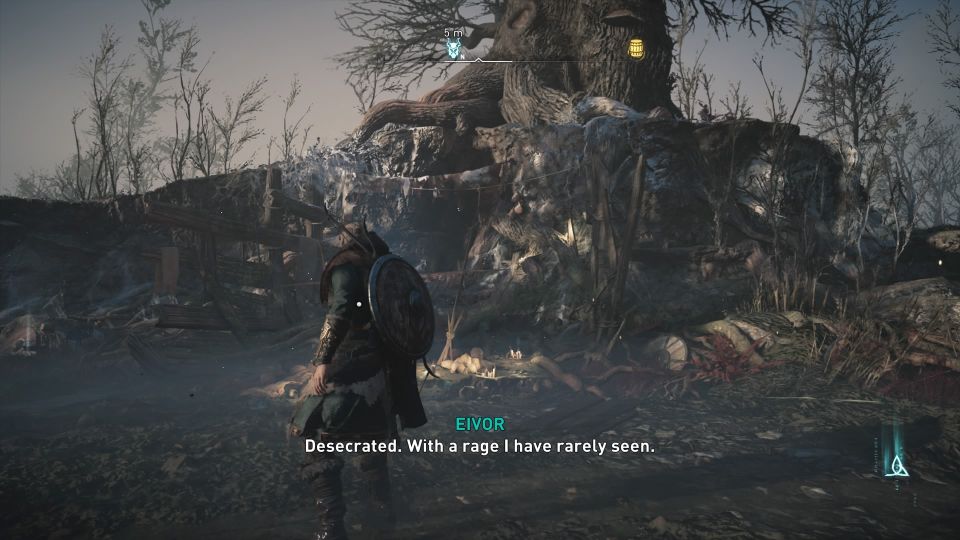 How to defeat Goneril
If your character is underpowered, it can be difficult to win the fight. It's better if you come back when you have better equipment and a higher power (maybe power 100), or you may get killed in two hits.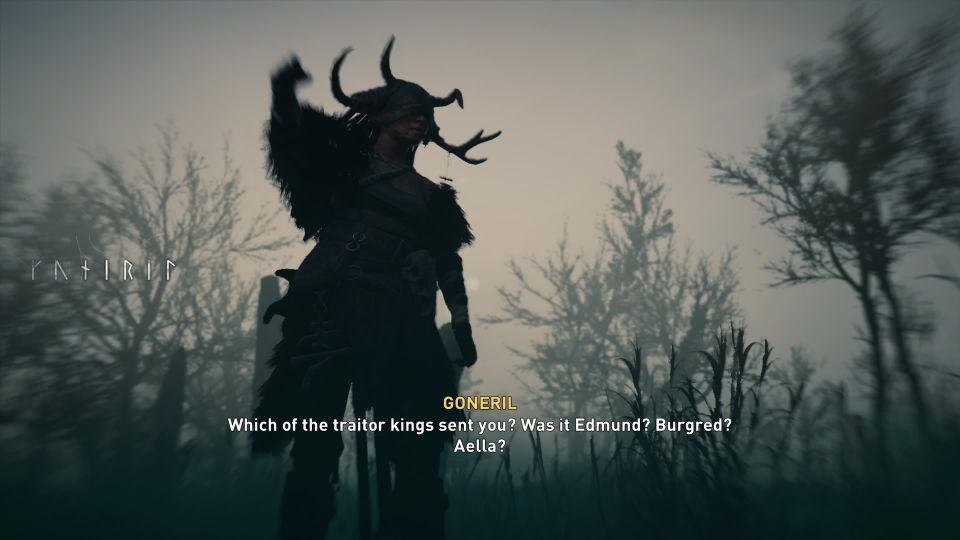 Goneril teleports a lot during the fight, and she teleports directly at you.
When she does teleport, expect her to attack immediately. You should either dodge away or try to parry her attack.
However, if you see a red prompt before her attack, it can't be parried. You'll need to dodge if that happens.
For her regular attacks, you should parry as it gets her vulnerable for 1 to 2 seconds. That's when you can land some attacks.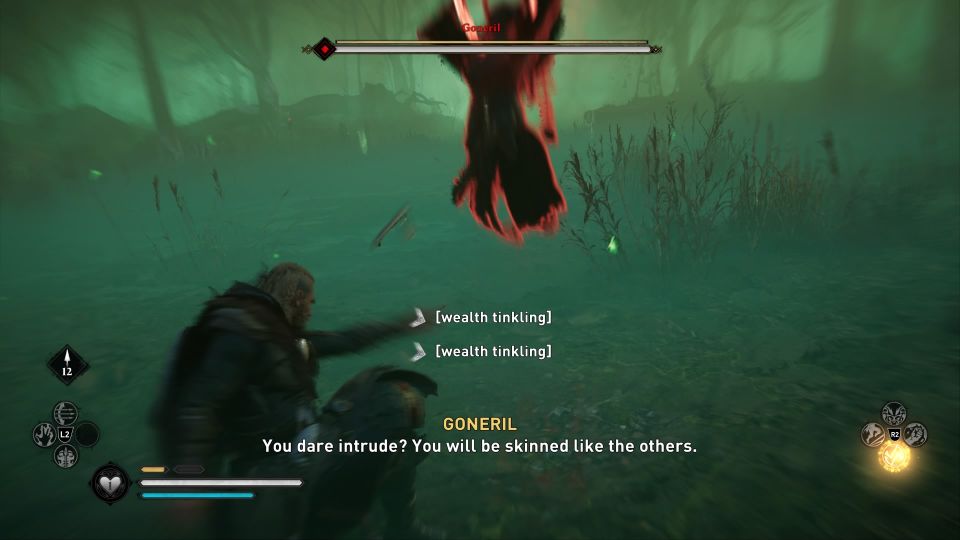 After her HP goes to half, she'll become more vicious. She will also activate poison gas in certain areas so you'll need to avoid them.
Her attacks are also more aggressive and frequent compared to the first half, and there are some unavoidable attacks as she grabs you from behind.
You'll need a lot of patience to keep dodging her attacks and try to parry her regular attacks.
After defeating her, you should get Thor's Breeches and Goneril's Dagger.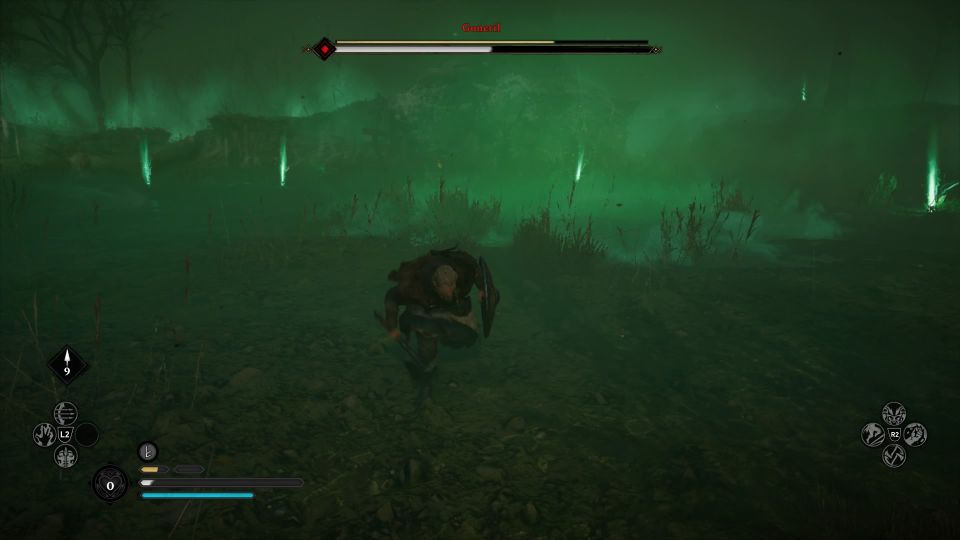 ---
Related posts:
Assassin's Creed Valhalla: Fly Agaric (Grantebridgrscire) Guide
Assassin's Creed Valhalla: How To Defeat The Walloper