Fly Agaric is a world event located in Grantebridgescire (and other areas) in Assassin's Creed Valhalla.
Your task is to solve the puzzle after consuming the fly agaric mushroom.
Here's how you can light the correct braziers for the Fly Agaric (Grantebridgescire) in AC Valhalla.
Fly agaric location
To begin the world event / quest, get to the location shown in the map below, marked by the player marker.
It's just southeast of Isle of Ely Monastery.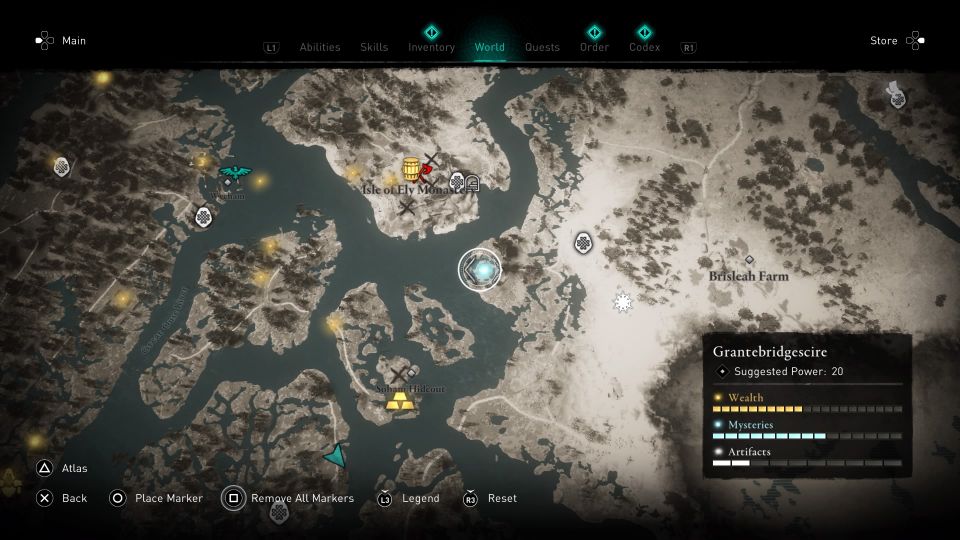 To begin, eat the fly agaric mushroom.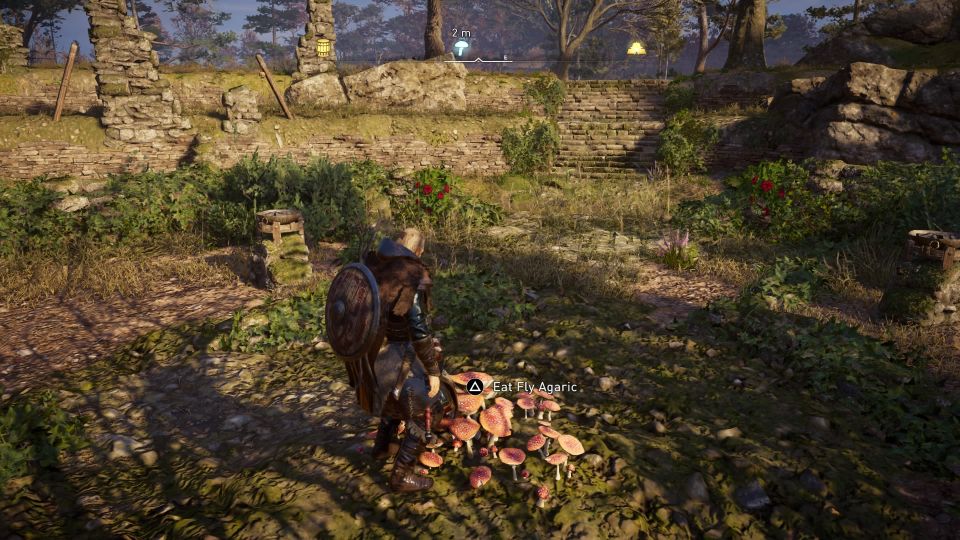 How to light the correct braziers
The braziers are all lit with fire. You just have to turn the flames from orange to purple / blueish, but only the correct ones have to be turned to purple.
The way to choose the correct braziers is by looking at these stone gates (image below) surrounding the area.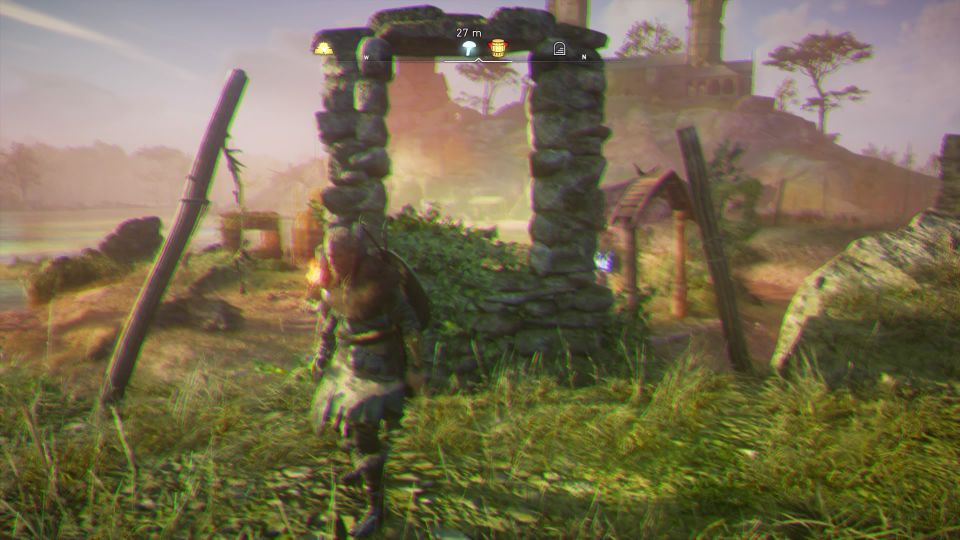 There are three braziers to turn into purple and these are the ones that face the stone gates directly.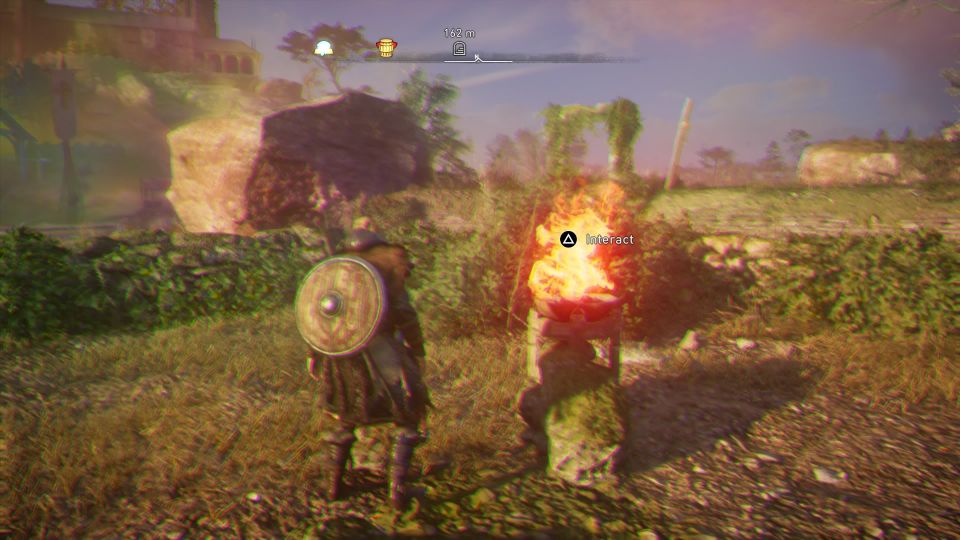 Once you have turned the correct braziers' flames to purple, the main gate will open. Enter the gate portal.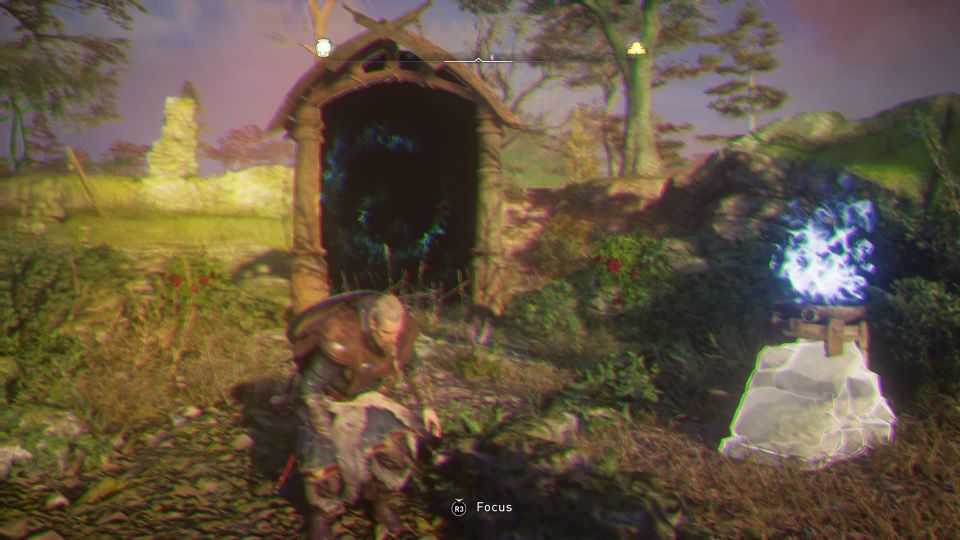 The world event / quest / mystery ends here.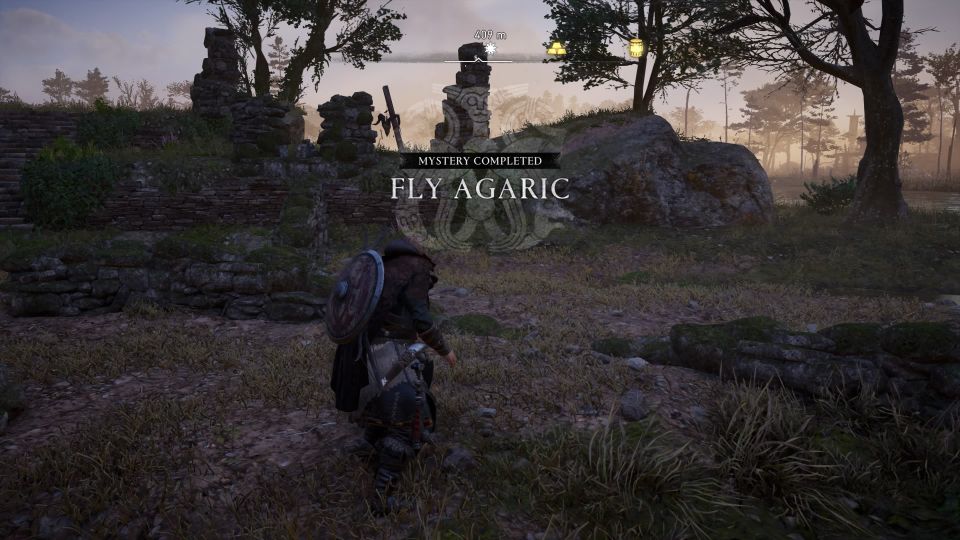 ---
Related posts:
Assassin's Creed Valhalla: How To Defeat The Walloper
Assassin's Creed Valhalla: All Opal Locations In England