The Cult of Saint Guthlac is a world event located in Grantebridgescire in Assassin's Creed Valhalla.
Your task is to help a religious person carry a crate of apples to his friend's place.
Here's a walkthrough of The Cult of Saint Guthlac in AC Valhalla.
Talk to the man
To begin the world event, talk to the religious man beside a broken cart. His exact location is shown in the map below, marked by the player marker.
He is just southwest of Earnningstone.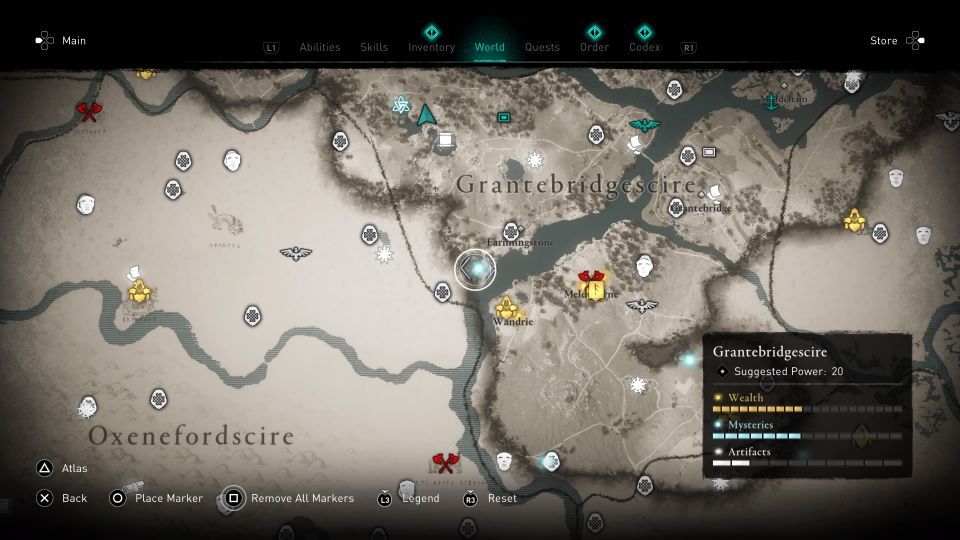 You will see an Anglo-Saxon man beside a fallen cart. Talk to him.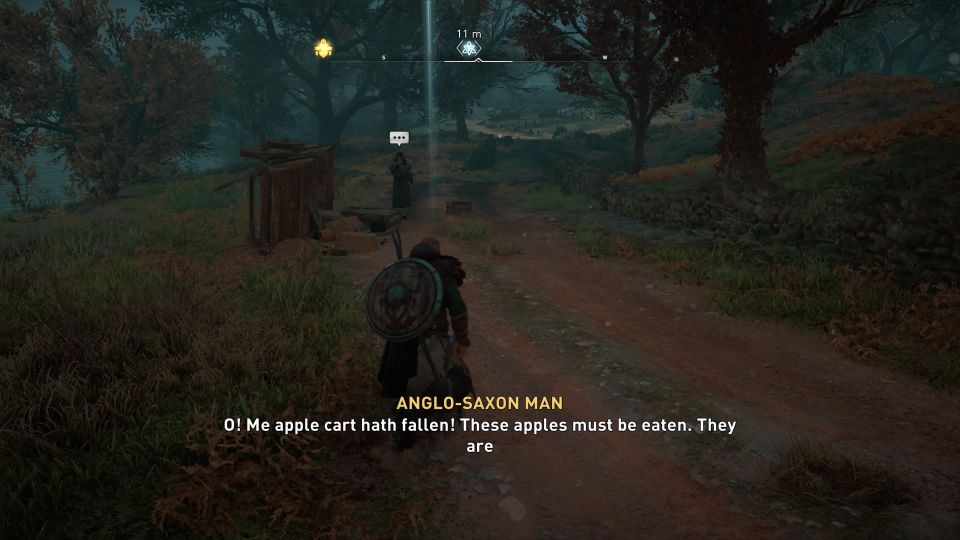 Carry the apples
There is one crate of apples beside him. Carry the crate.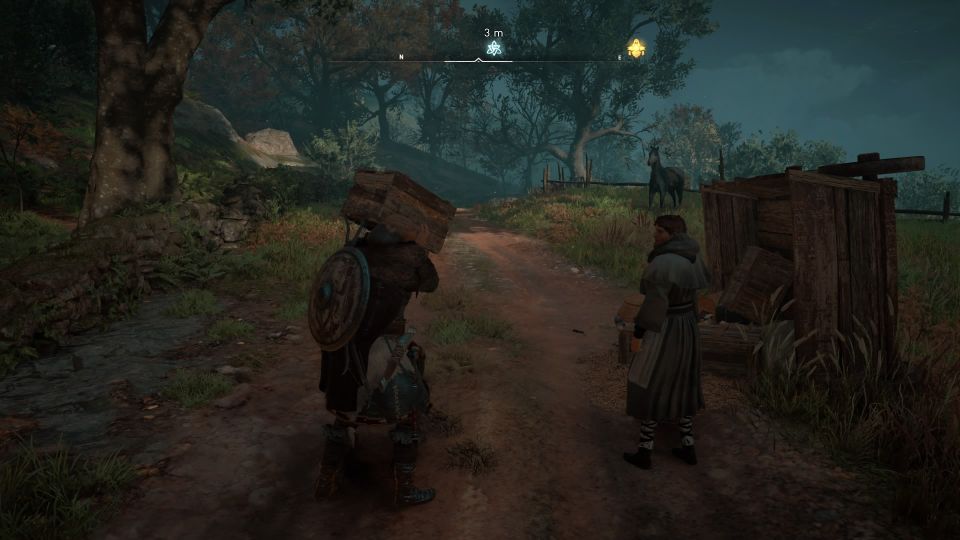 Follow the man all the way to the house.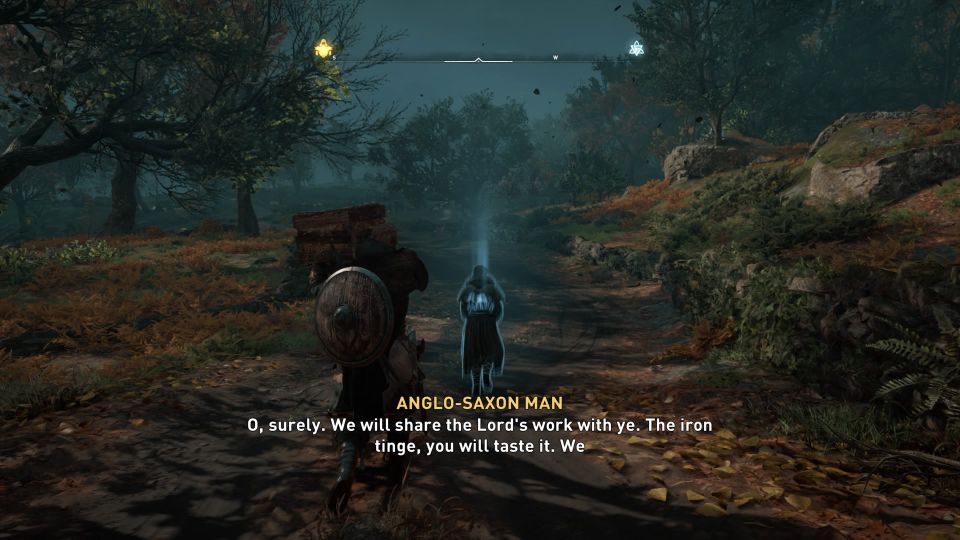 Place the crate of apples inside the compound, beside the man.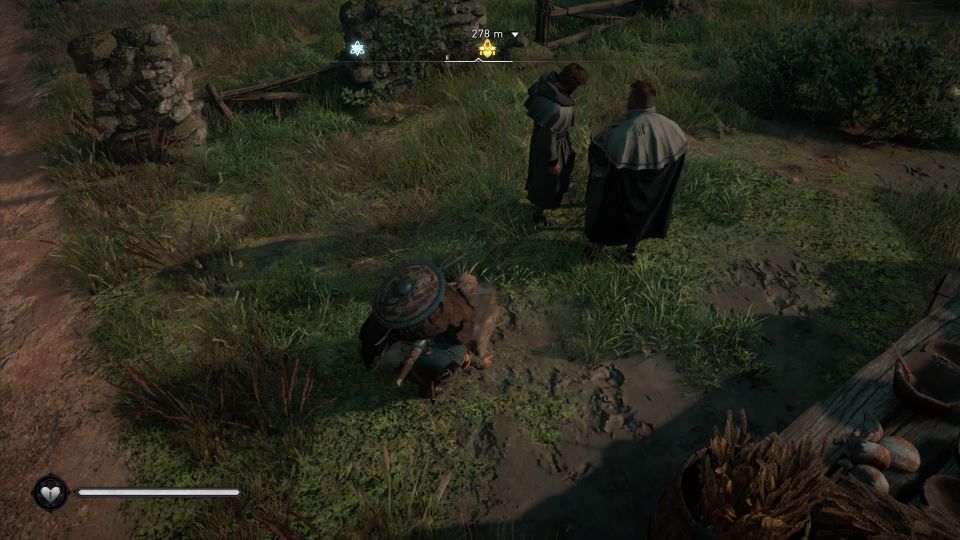 The quest ends here.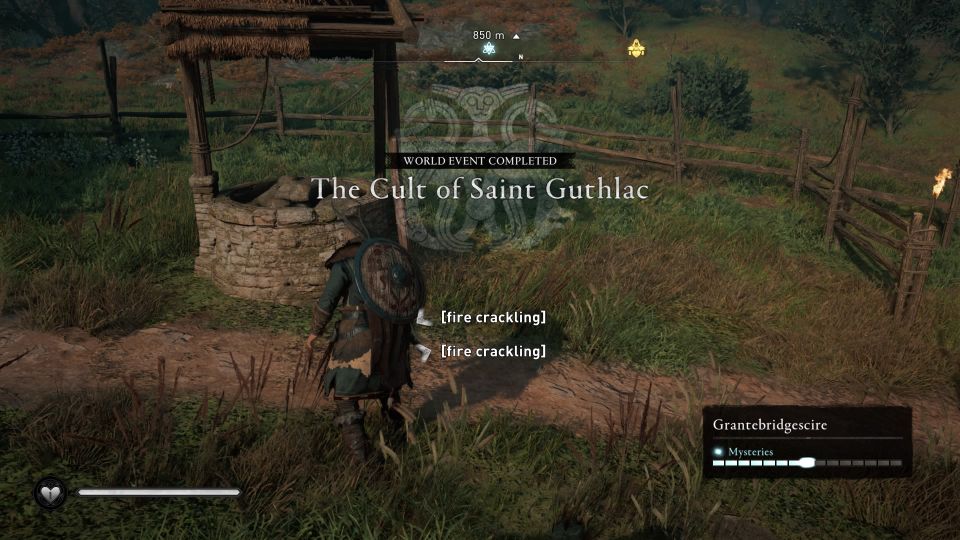 ---
Related posts:
How To Pet The Dog In Assassin's Creed Valhalla
AC Valhalla: The Thousand Eyes Quest Walkthrough