The Blood Swine is a legendary animal mystery in Eurvicscire in Assassin's Creed Valhalla.
Your task is to find and defeat a huge pig known as The Blood Swine.
Here's how you can find and defeat The Blood Swine in AC Valhalla.
To begin the legendary animal mystery, get to the location shown below, marked by the map marker.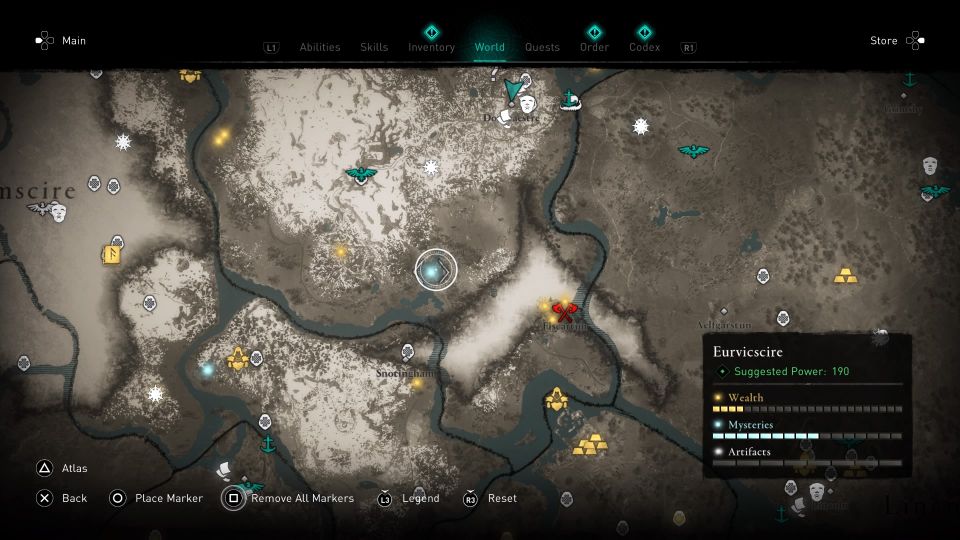 How to defeat The Blood Swine
This fight is recommended for those closer to 310 Power as this animal is around that power (level). That said, the fight is easier than expected.
The arena is also filled with tall grass, making the swine less visible.
Most of the attacks are charging attacks. The swine will hide in the grass and then charge towards you.
They are, luckily, easy to dodge.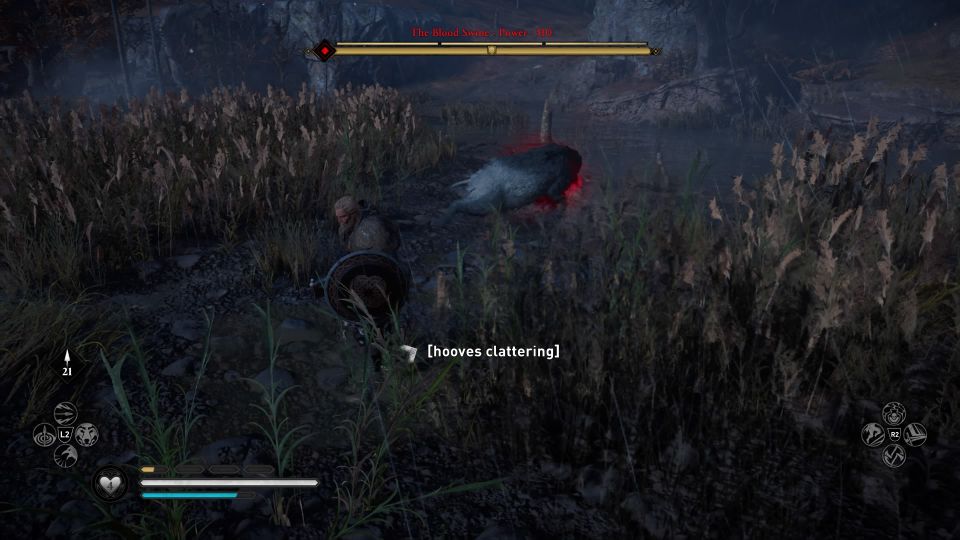 As always, you can parry the regular attacks. For attacks with red prompts, you have to dodge.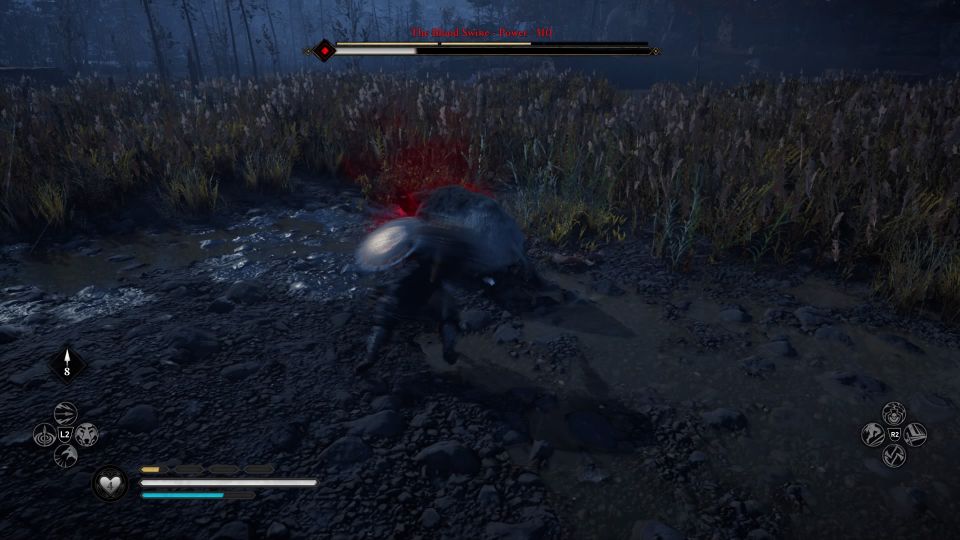 The mystery ends after you kill the animal.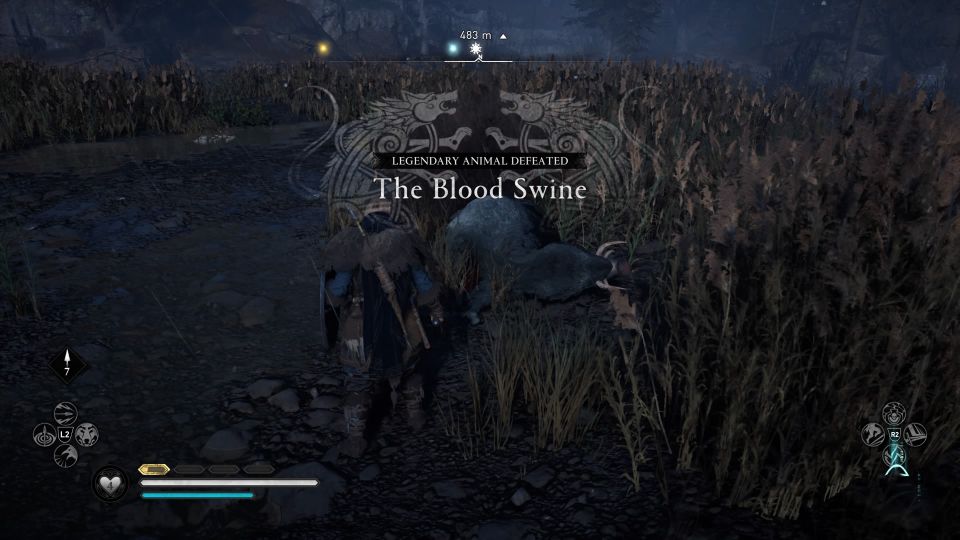 ---
Related posts:
Assassin's Creed Valhalla: Art-Scop Walkthrough
Assassin's Creed Valhalla: Wiccan's Cave Treasure Guide