Nokkfylla Shine-Eye is one of the drengr battles in Assassin's Creed Valhalla.
You'll find Nokkfylla at the northern-most area of Eurvicscire.
Here's how you can find and defeat Nokkfylla Shine-Eye in AC Valhalla.
To begin the challenge, get to the location shown below, marked by the drengr symbol.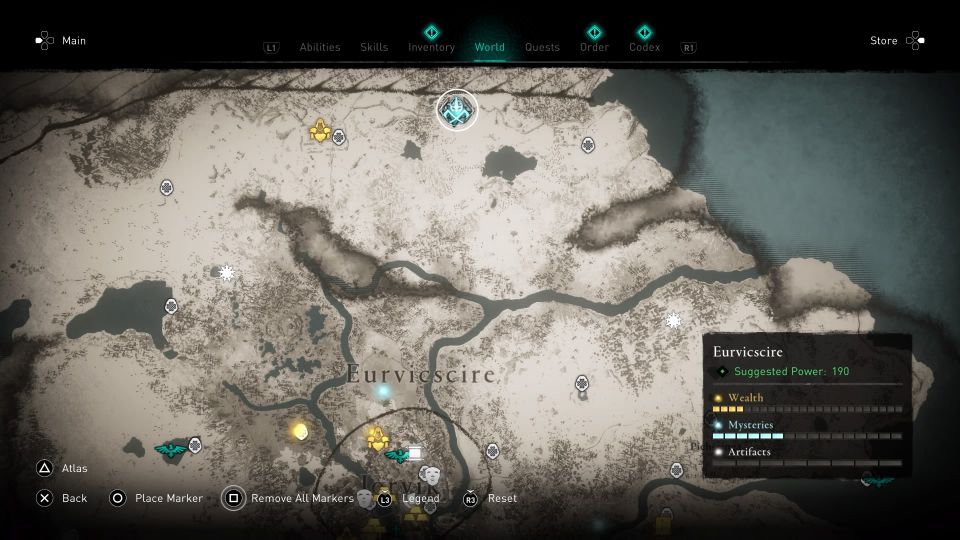 You will see him standing in the midst of plenty of dead bodies. He is one of Ragnar's drengrs in the past.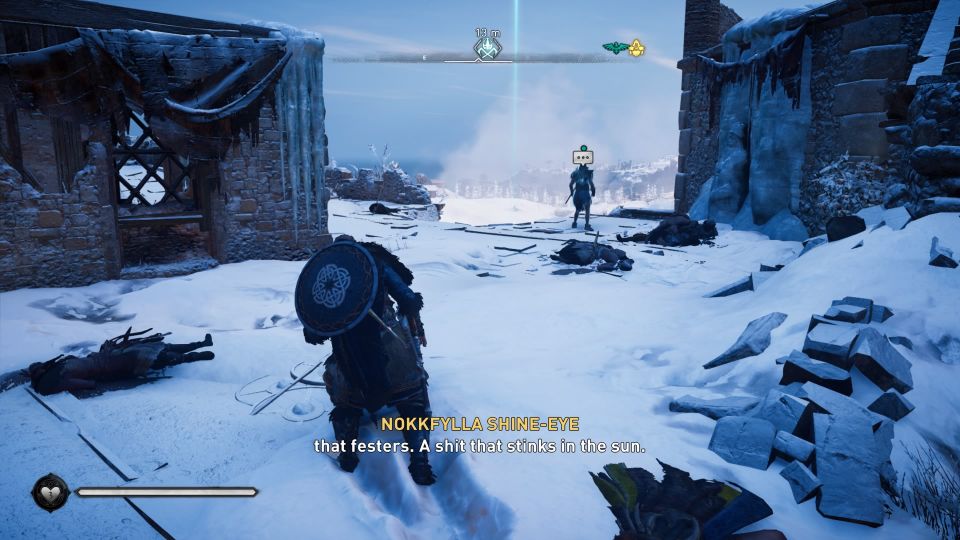 How to defeat Nokkfylla Shine-Eye
To start the fight, talk to him.
Choose the option "I will fight you".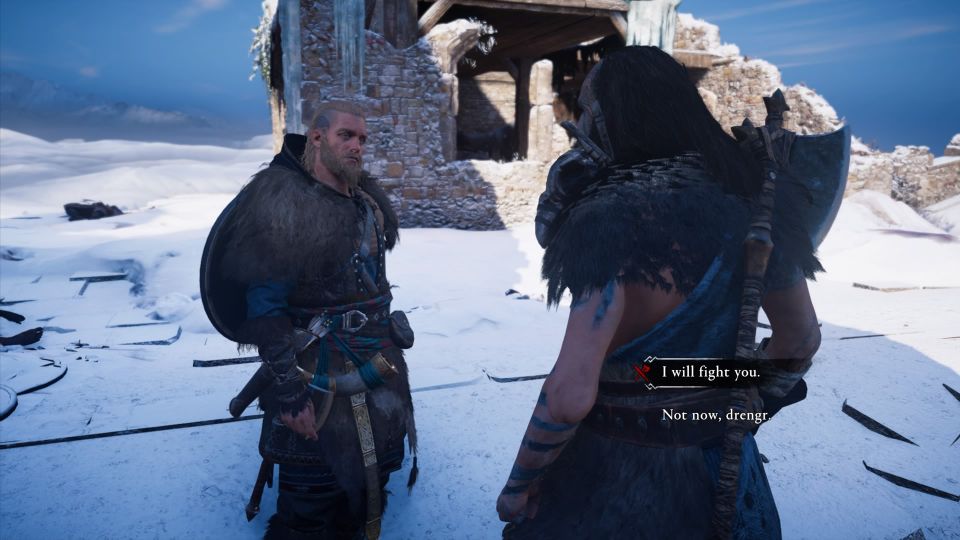 He has three bars of armor. The best way to get the armor down is to attack his weak spots. The weak spots are all shown in the image below, marked by yellow spots.
It's basically his right arm, left shoulder and his right leg.
If you use your bow and shoot all three parts, he will lose his armor. It may be hard to aim when he's always attacking you.
You should have the skill that slows down time when dodging an attack at the perfect timing. This gives you room to aim.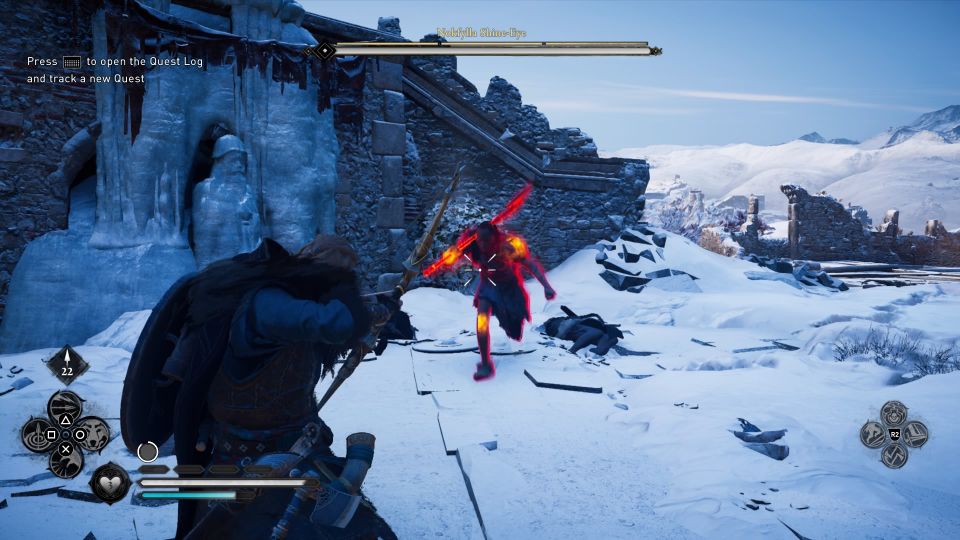 The battle is quite straightforward. You can parry his regular attacks and you have to dodge his attacks which come with the red symbol prompt.
From a distance, he tends to jump and attack you from above. You can definitely dodge those.
Once he's down, confirm kill. The mystery ends here.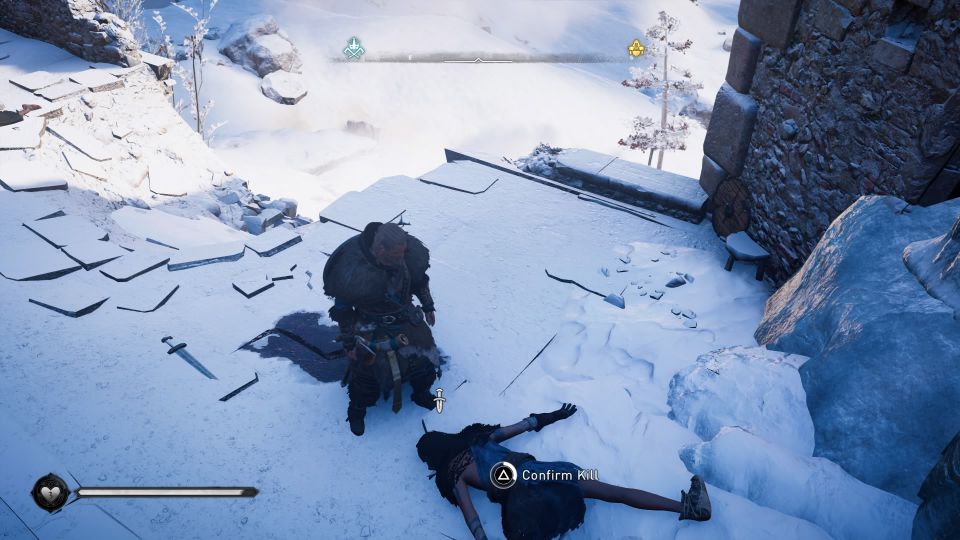 ---
Related posts:
Assassin's Creed Valhalla: Fly Agaric (Eurvicscire) Guide
AC Valhalla: Dellingr Rabbit Walkthrough