Art-Scop is a world event located in Eurvicscire in Assassin's Creed Valhalla.
Your task is to decide whether to pay a bard silver to sing your name.
Here's a walkthrough of Art-Scop in AC Valhalla.
To begin the event, get to the location shown below, marked by the map marker.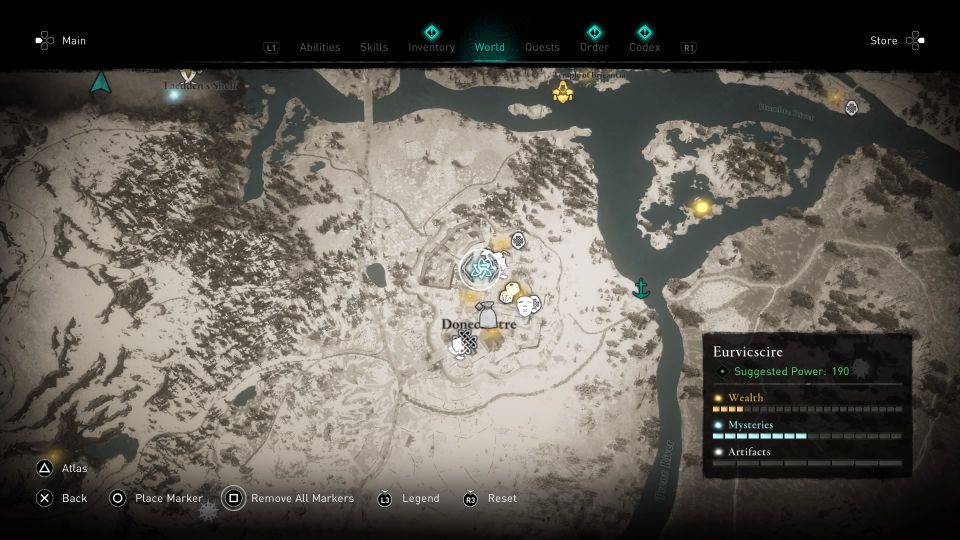 Talk to the man named Berk the Bard.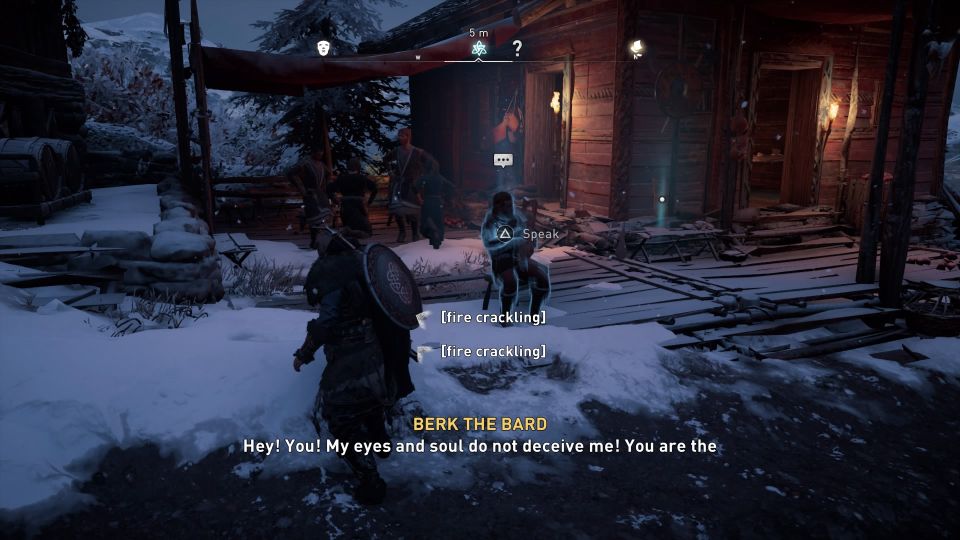 Pay silver or waste no coin
You can choose to either pay him 295 silver for him to sing good things about you, or waste no coin on him.
I chose the latter which is to waste no coin. He gets upset and starts singing negative tales about Eivor.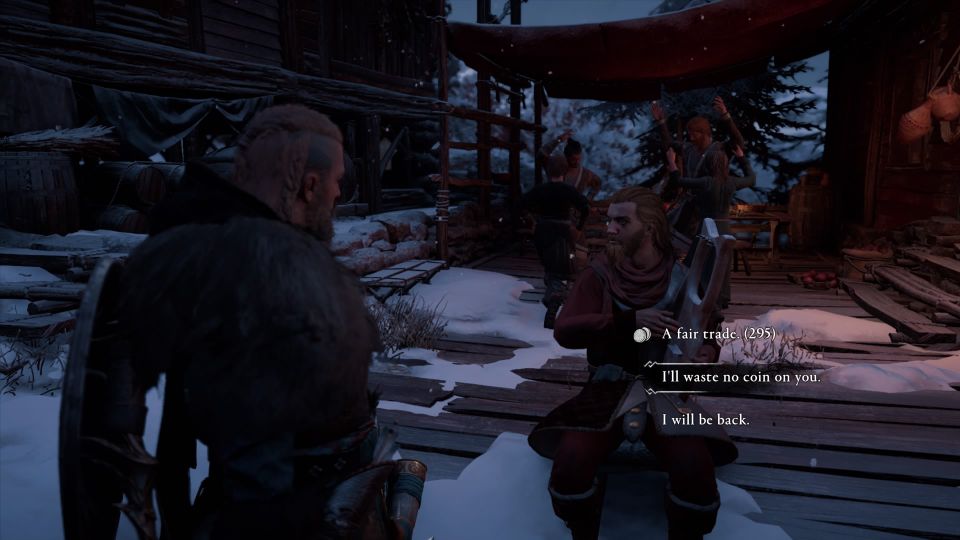 The world event ends here.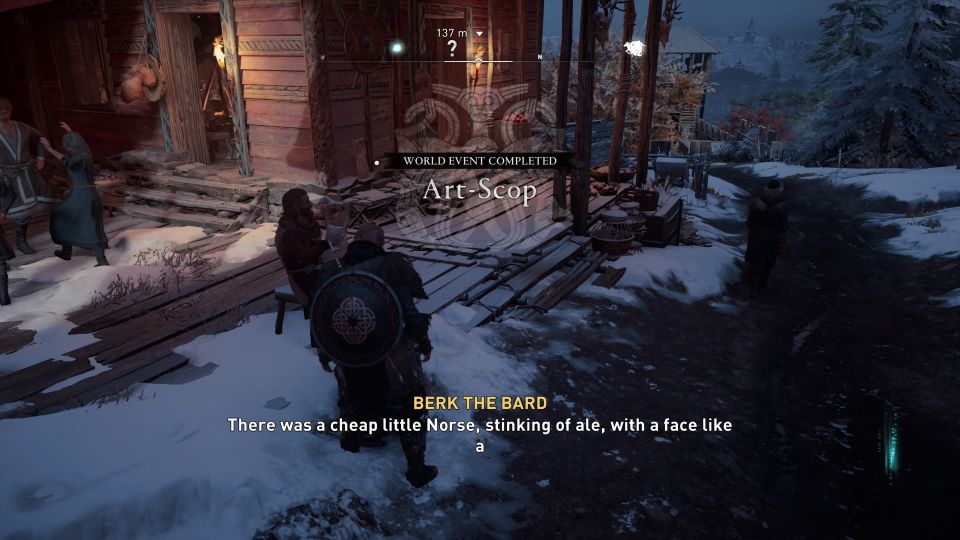 ---
Related posts:
Assassin's Creed Valhalla: Wiccan's Cave Treasure Guide
Assassin's Creed Valhalla: Fly Agaric (Eurvicscire) Guide