King of the Hay People is a world event in Suthsexe in Assassin's Creed Valhalla.
Your task is to kill the soldier who claims to be the king.
Here's a walkthrough of King of the Hay in AC Valhalla.
To begin the world event, get to the location shown below, marked by the map marker.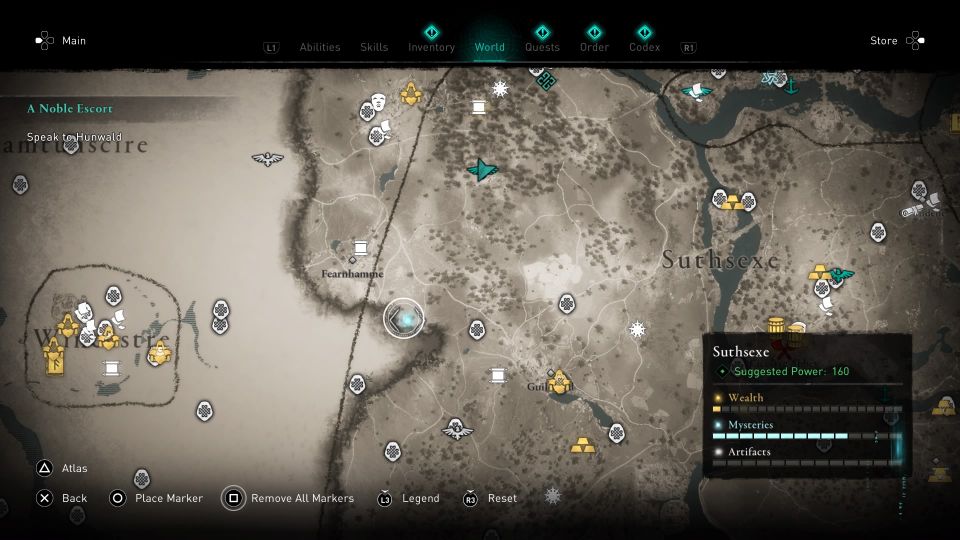 You will see a Goliath (soldier) sitting down on the hay.
There's also a treasure chest beside. It should be easier if you just assassinate him on the spot.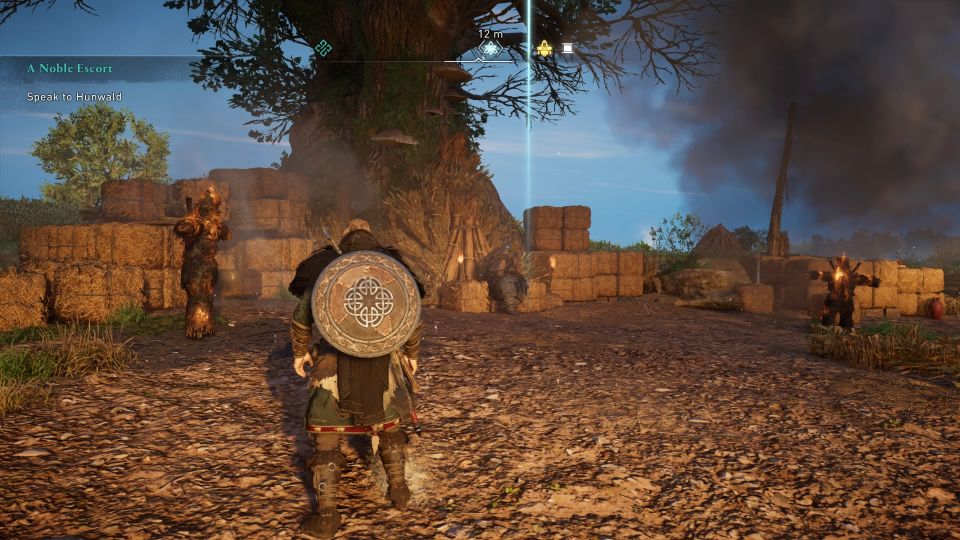 Kill the Goliath
If you assassinate him directly, you can just take the chest after.
If you take the chest first, he'll attack you.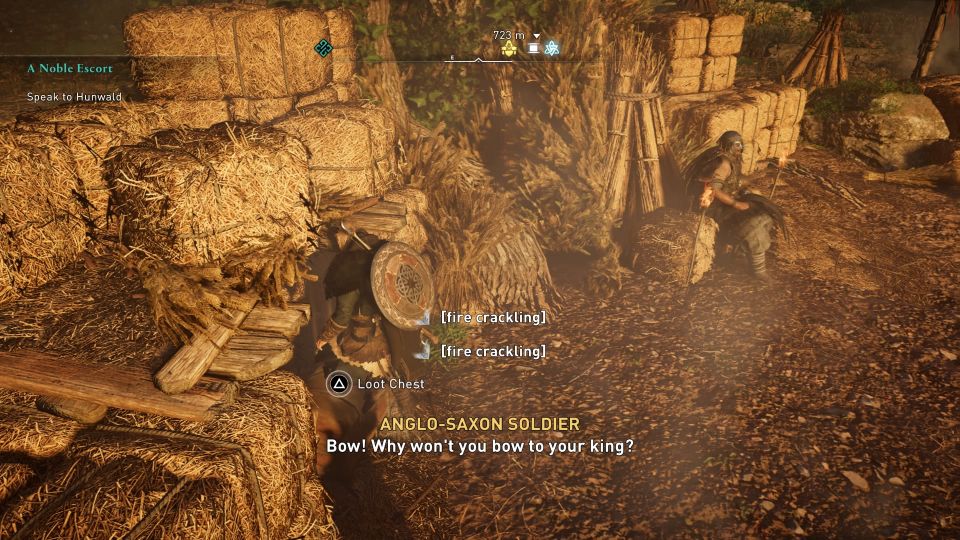 Defeat Goliath to complete this event.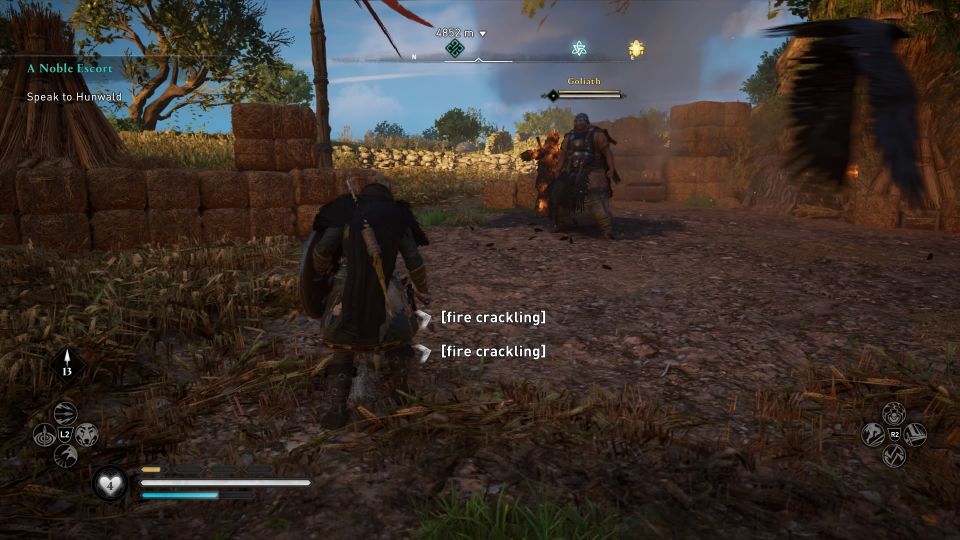 The world event ends as he dies.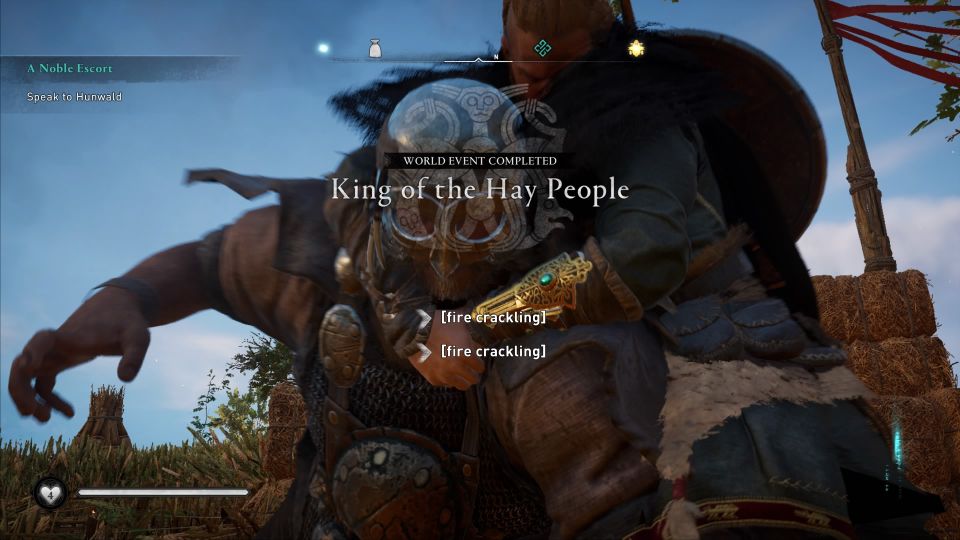 ---
Related posts:
AC Valhalla: A Prayer For Vengeance Walkthrough
Assassin's Creed Valhalla: Eivor The Sheepdog Walkthrough