Defensive Measures is a quest in Asgard in Assassin's Creed Valhalla.
Your task is to assess the effectiveness of the Builder's proposed protection.
Here's a walkthrough of Defensive Measures in AC Valhalla.
Find and talk to the Builder
Head to the location marked on the map below to meet the Builder.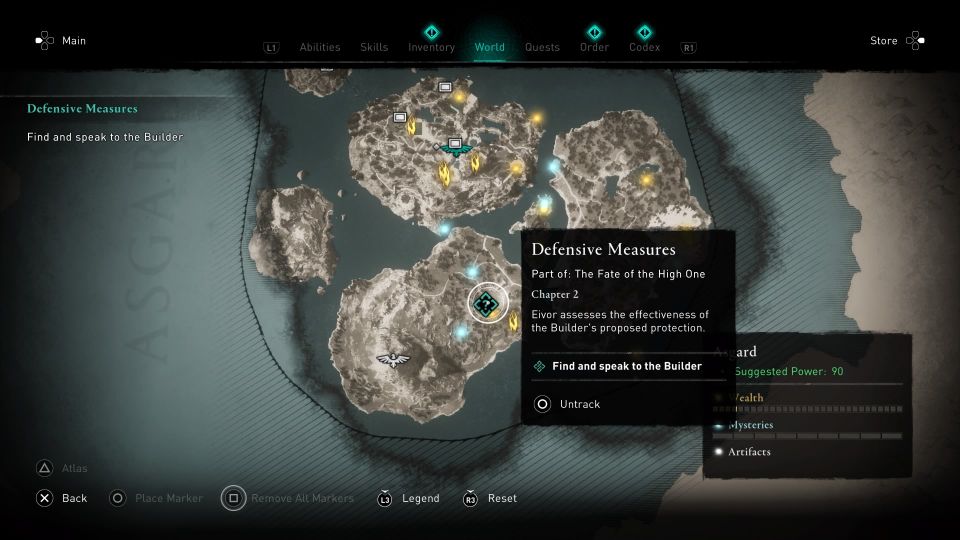 You will see him waiting in the middle of the area.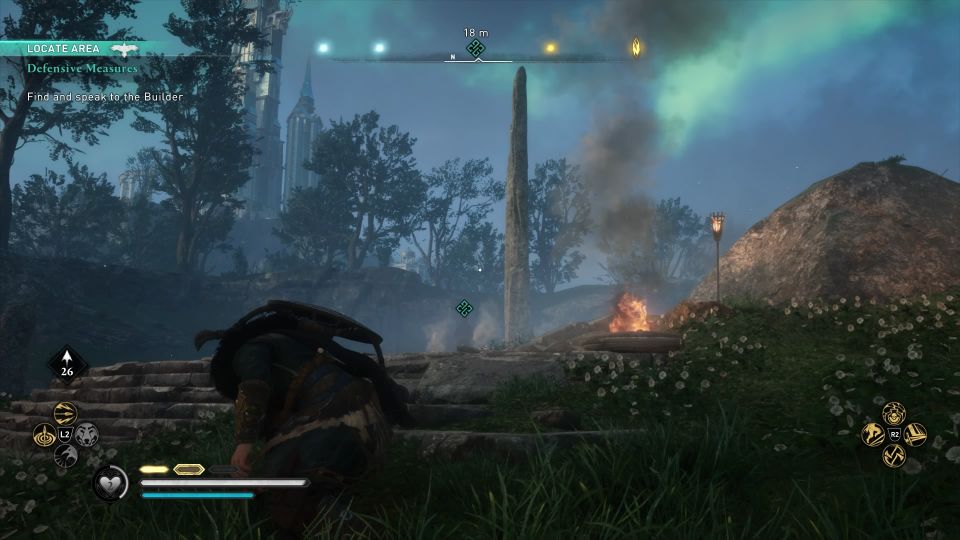 Bring the jars
There are paint jars around the area. Carry them to the Builder's location.
You only need to bring three jars.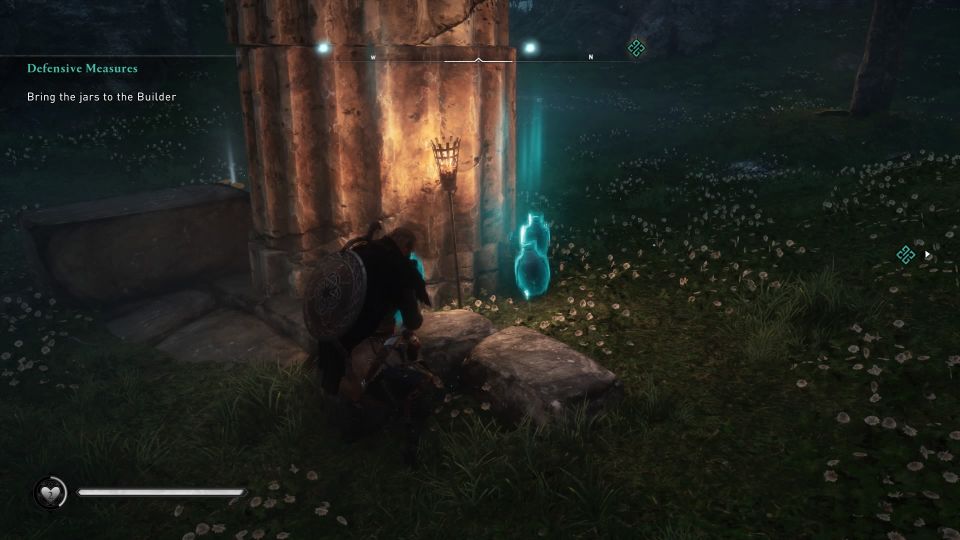 Witness the Builder's demonstration
Before the demo starts, head to the stone nearby and climb on it to witness the demo.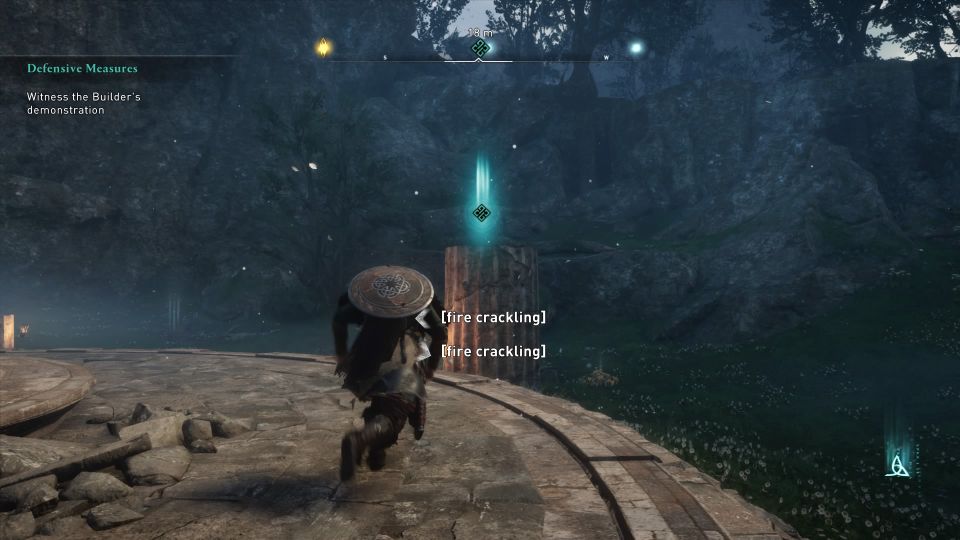 Bring invaders
The Builder will ask to bring some invaders to test the shield. Many locations are given in the map.
Choose the closest one.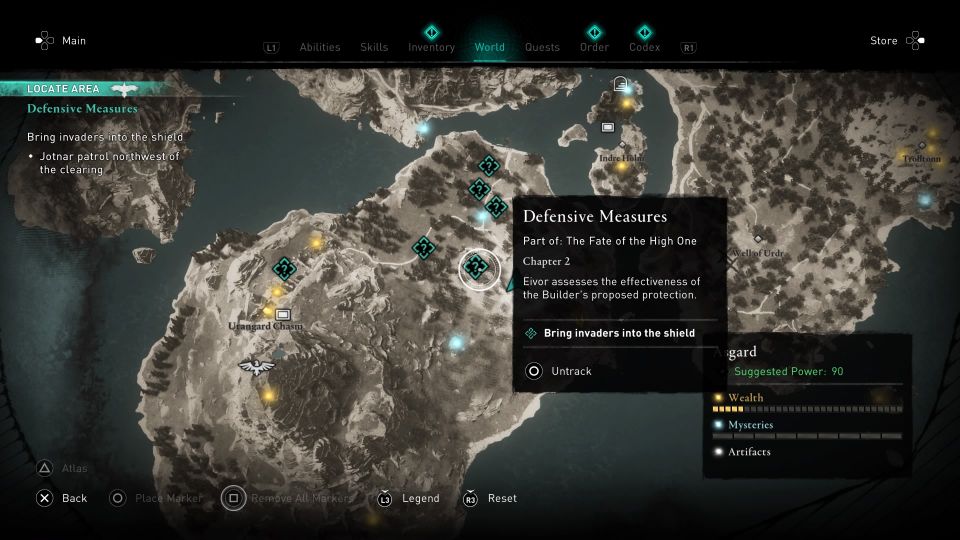 You will see about 2 or 3 Jotnars.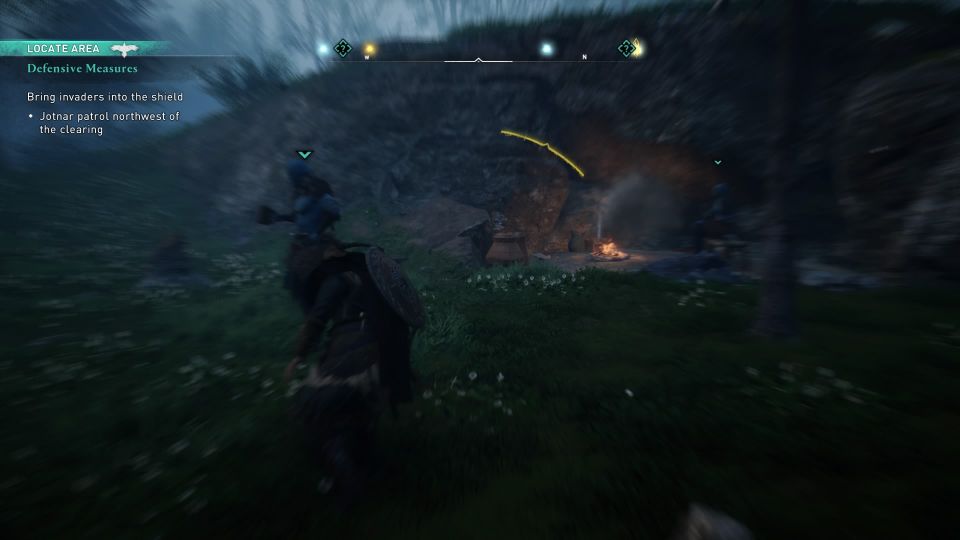 Lure them to the shield and they'll all die.
Kill all invaders
The shield will fail after some time and the invaders won't stop coming.
Kill them all.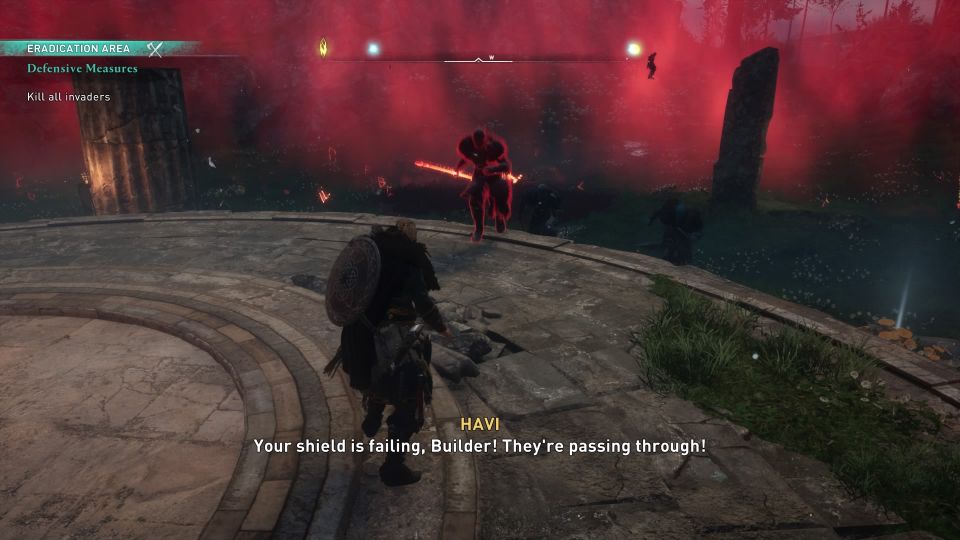 More and more will arrive and your task is to survive the attack until he revives the shield.
Once the shield is back on, the remaining invaders will die. If it's too hard for you to survive here, you may want to reduce the difficulty first.
This quest may also be bugged for some, i.e. the shield may not start again.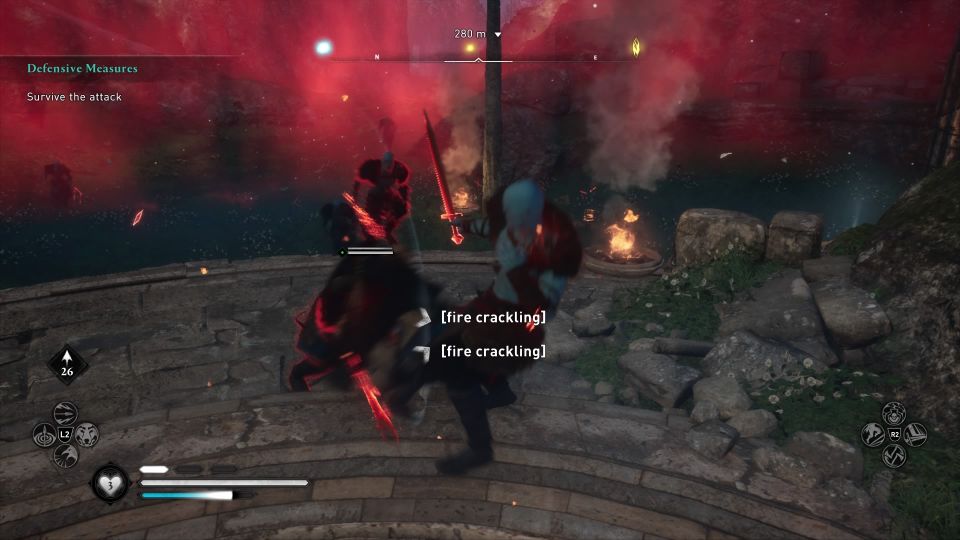 Speak to the Builder
Once the shield is up, talk to the Builder to complete the quest.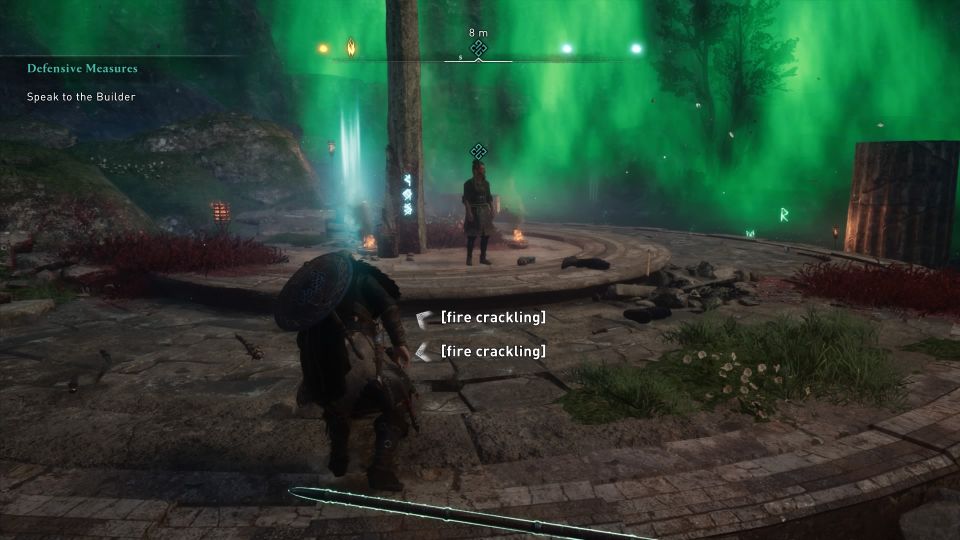 ---
Related posts:
Assassin's Creed Valhalla: Well-Traveled Walkthrough & Guide
Assassin's Creed Valhalla: The Huntress Walkthrough