King Killer is a main quest under Sciropescire in Assassin's Creed Valhalla.
Your task is to make an assault against Caustow Castle to eliminate King Rhodri. You'll also be required to defeat Ivarr.
Here's a walkthrough of King Killer in AC Valhalla.
Suggested power: 130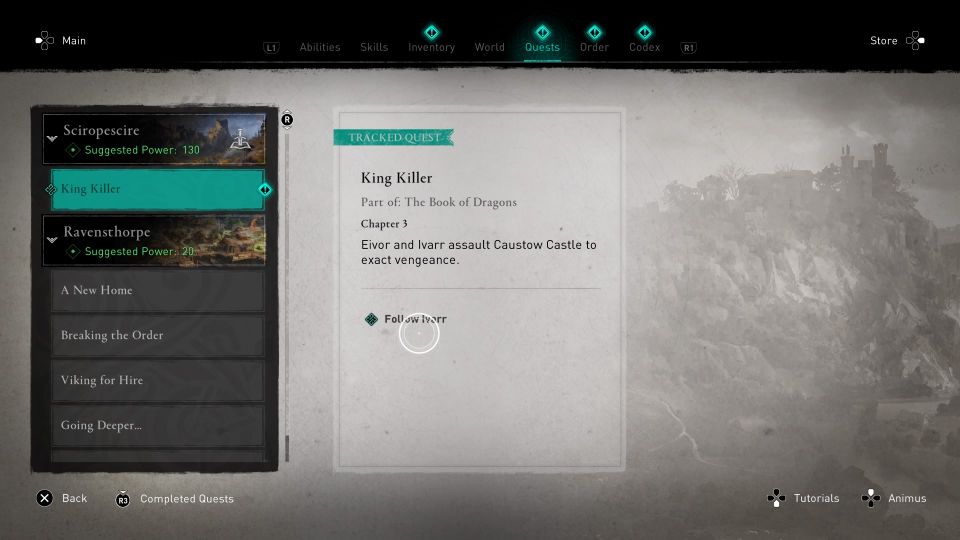 Follow Ivarr
After Ceolbert's death in the previous quest, follow Ivarr as you head to Caustow Castle.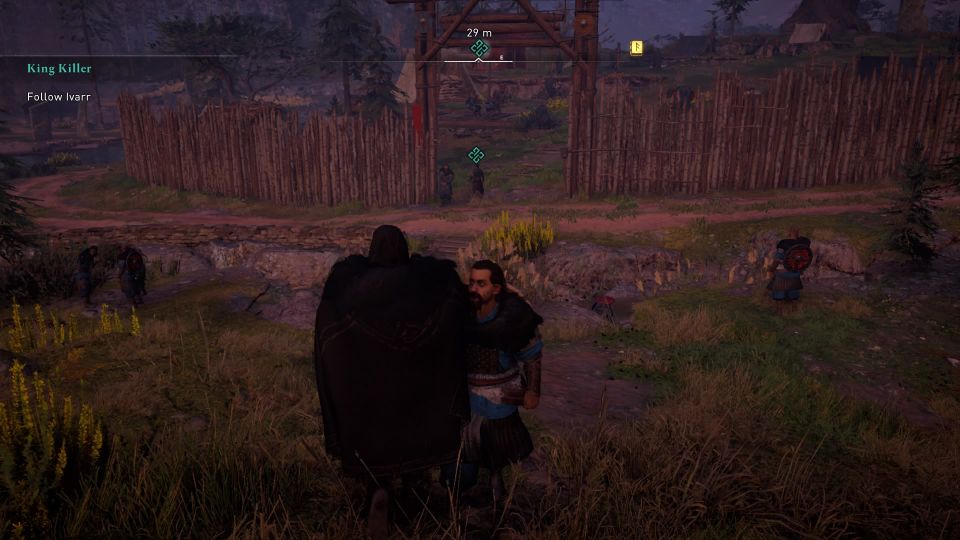 Talk to Ivarr
After the battle preparations, talk to Ivarr to begin the siege.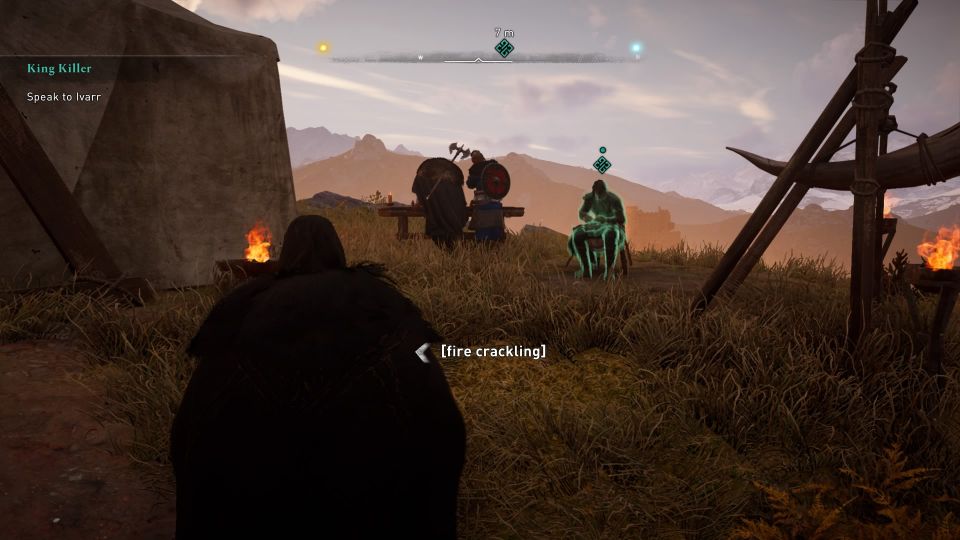 Breach the main gate
The first objective is to breach the main gate. Ivarr's men will carry the cart with oil jars.
You can either push the cart with them or kill the enemies blocking.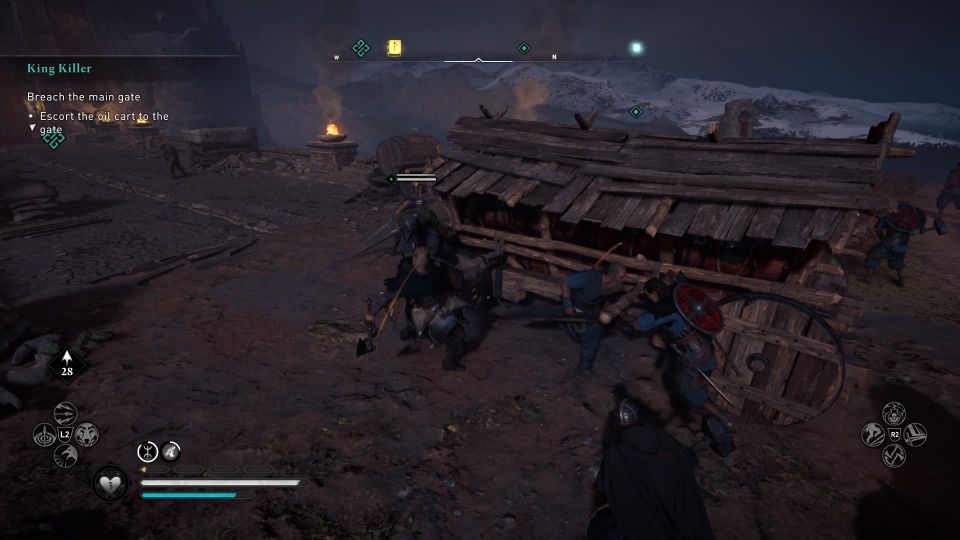 Once the oil cart is at the gate, ignite it.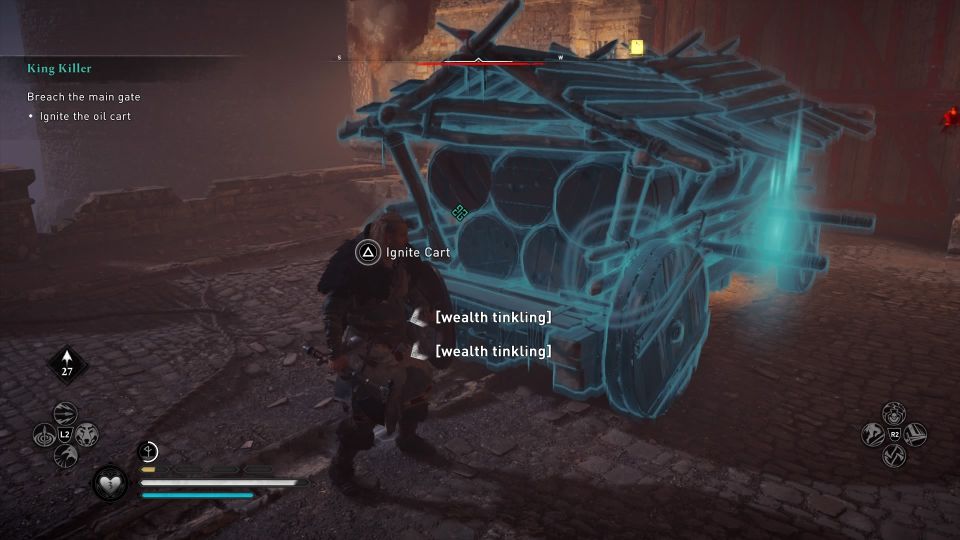 Breach the inner gate
Once you're in, you have to breach the inner gate.
Just look for an oil jar nearby and throw it against the gate.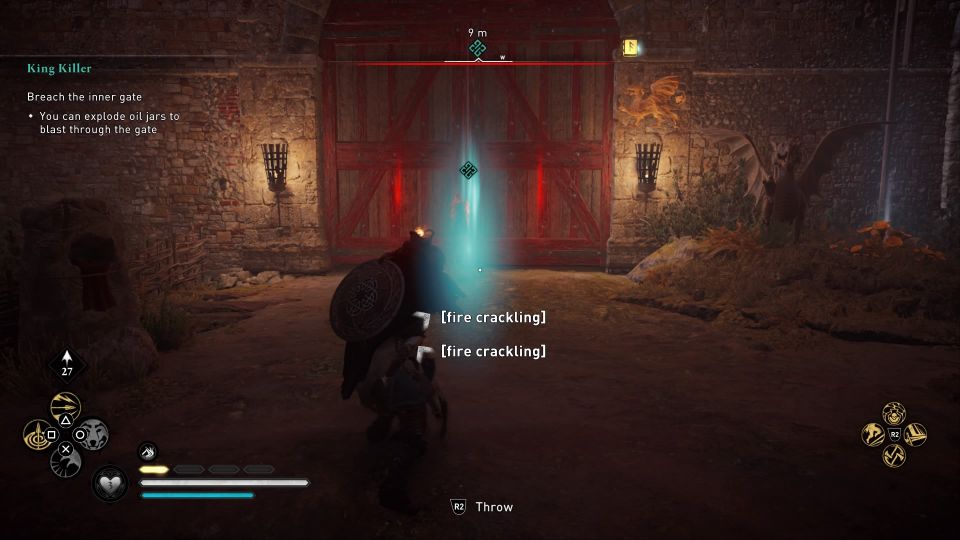 Shoot links to lower drawbridge
In the next part, you have to shoot the links to lower the drawbridge.
You can either shoot the links from the side or from the top if you climb up the wall where the archers are.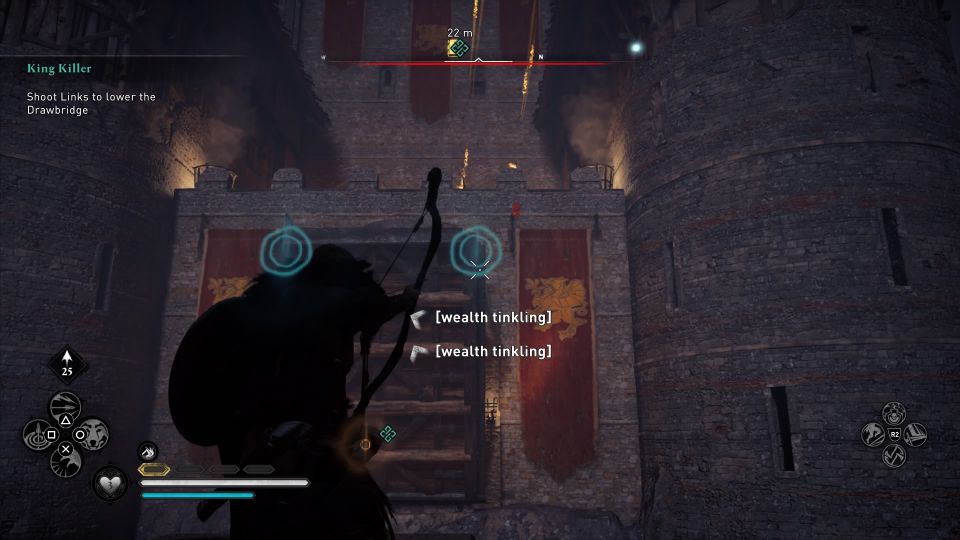 Enter the castle keep
Once the drawbridge is down, defeat the enemies waiting. One of them is an elite.
You'll then need to force open the door. This part might be bugged if nobody helps you open the door.
Killing all the archers above did help with this issue for me.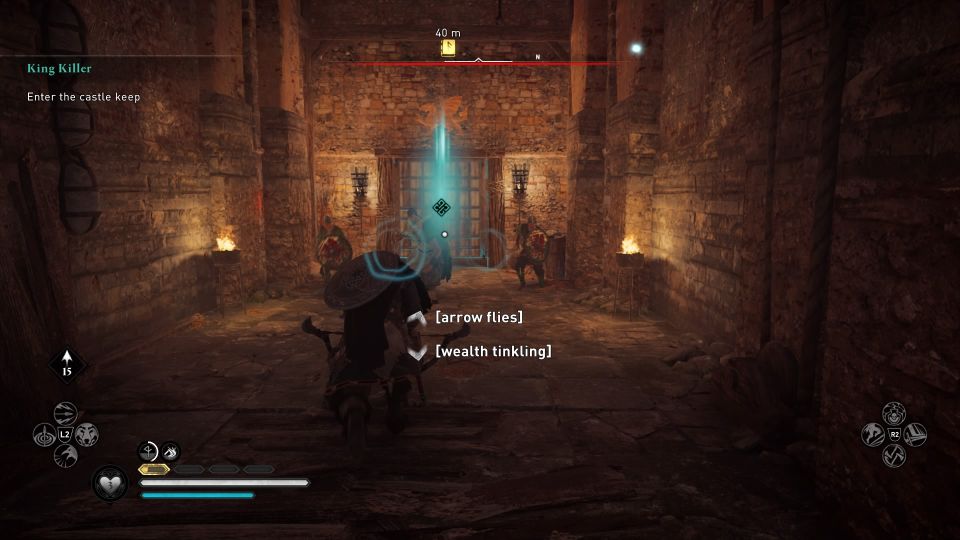 During the cutscene, Ivarr will defeat King Rhodri.
Follow Ivarr with Rhodri
Next, carry King Rhodri who is barely alive and follow Ivarr.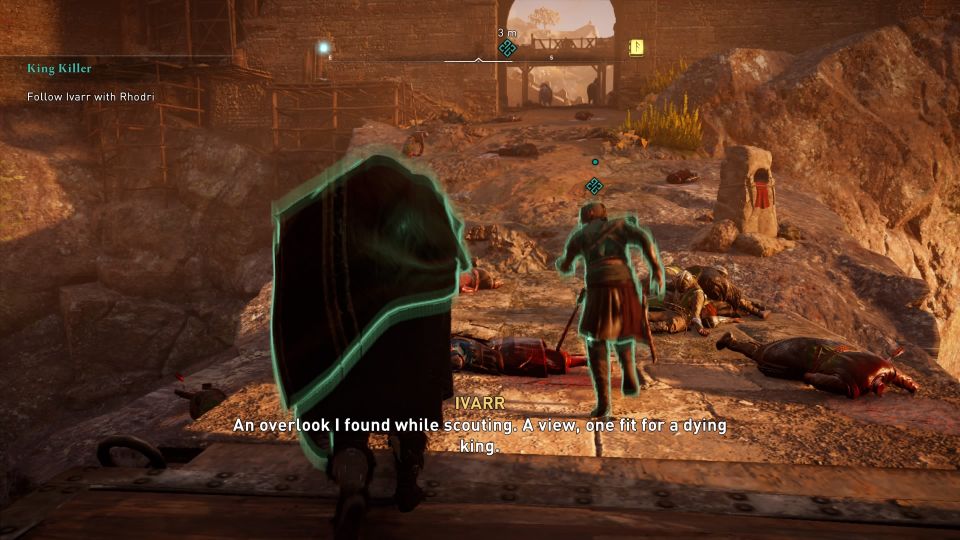 You'll need to get onto your horse and follow him to the peak.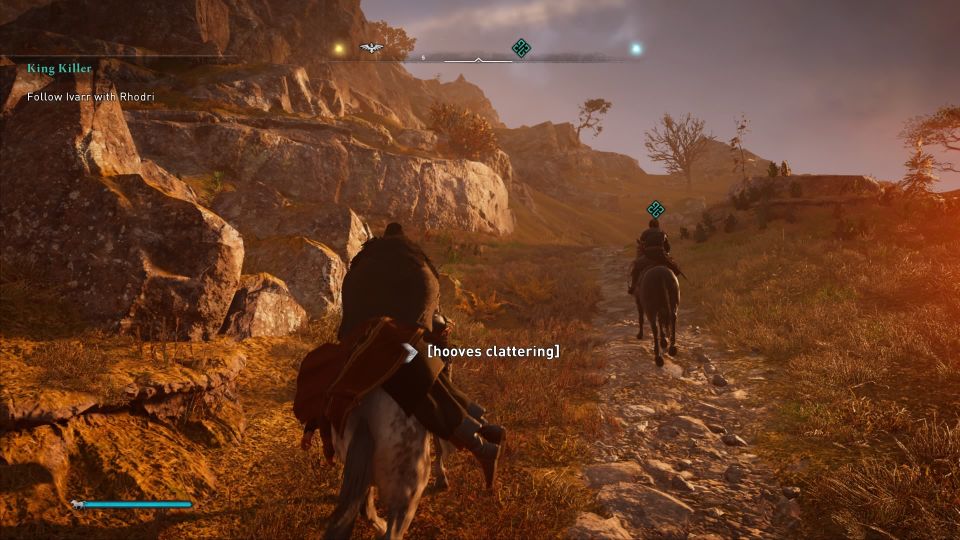 Kill Ivarr
After Ivarr tortures Rhodri to death, he'll challenge Eivor to a fight to the death.
Ivarr is quite agile and it's hard to attack him. He dodges well so you may not want to spam your attack button.
Wait for the right moment to parry his attack. If he knocks you to the ground, he will body slam you. Try to avoid that if possible.
Also, he tends to parry arrow attacks, but if you aim at his right leg and left arm, you might be able to get him vulnerable.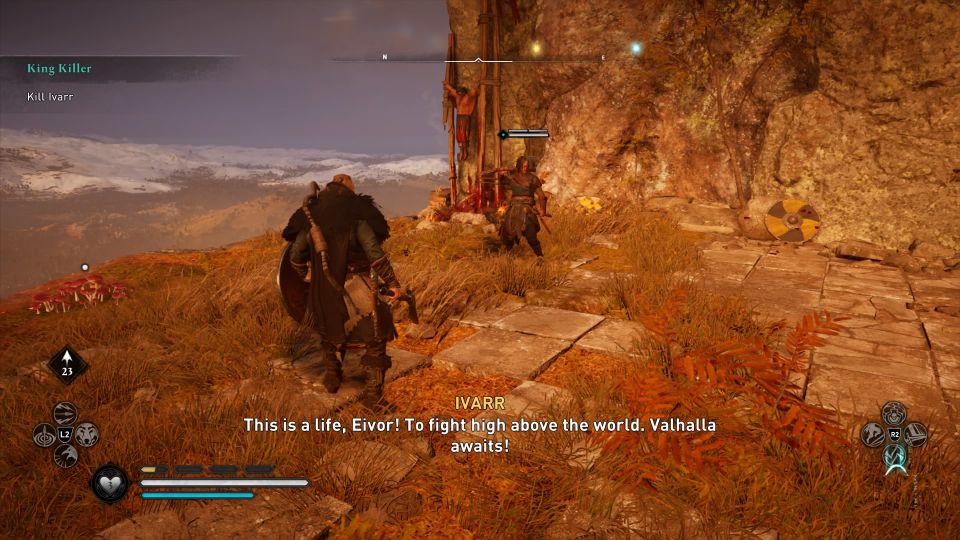 During the fight, he'll ask you to stop for awhile. Talk to him.
During the conversation, there's a short time frame for you to press dodge.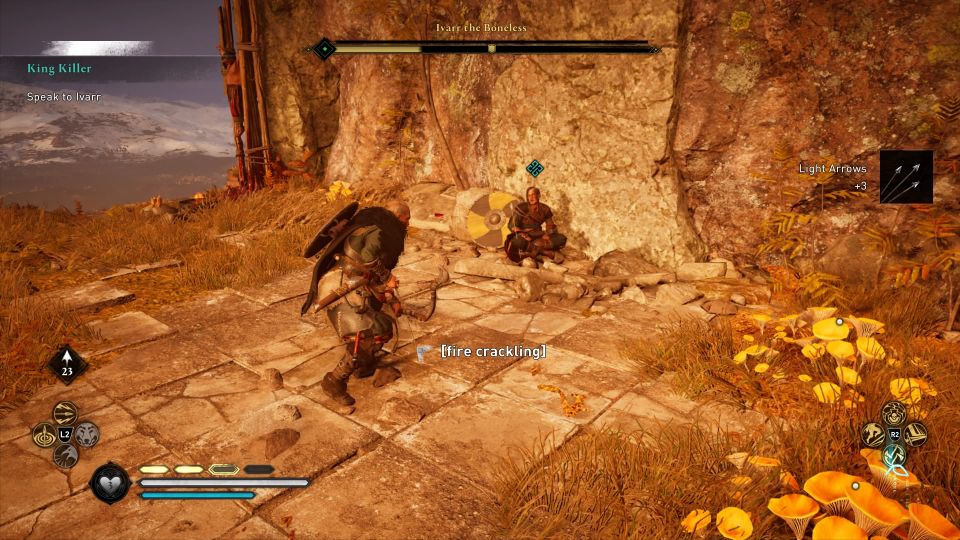 Continue to defeat him after the pause.
Send Ivarr to Valhalla or deny him Valhalla
Here you have to choose whether you should send Ivarr to Valhalla or deny Ivarr Valhalla.
The choices here may not have a direct consequence, but the choice with Ubba later will.
If you choose to send Ivarr to Valhalla, Eivor will place an axe on Ivarr's body and the latter will start to see wings before he dies.
If you choose to deny him Valhalla, Eivor will kick the axe away and tells Ivarr to go to Helheim.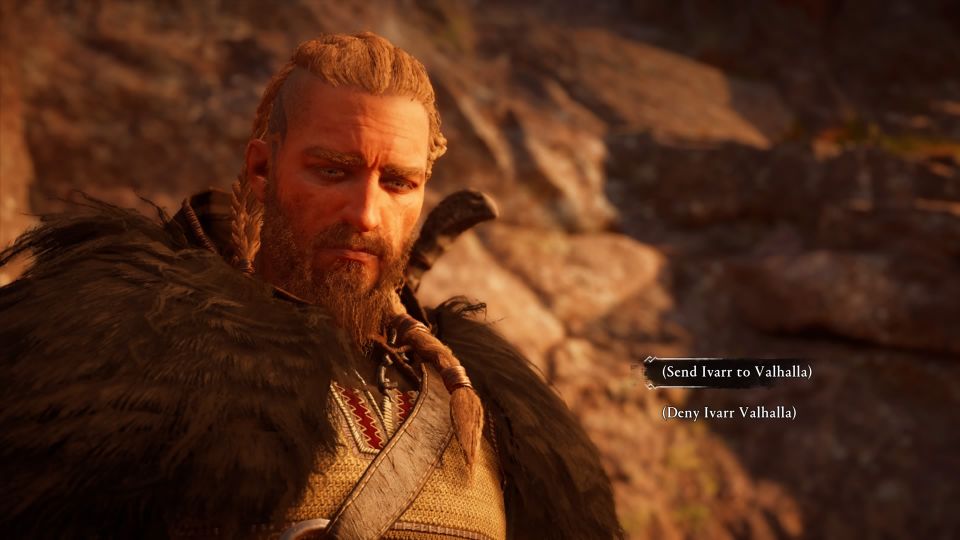 Speak to Deorlaf
Head to Quatford's longhouse to meet Deorlaf.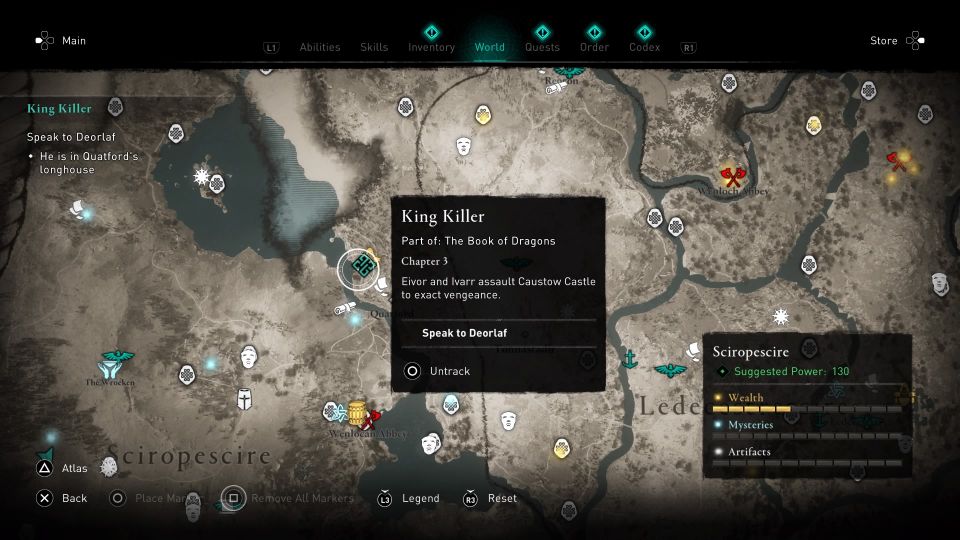 You will see both Bishop Deorlaf and Ubba who heard the news.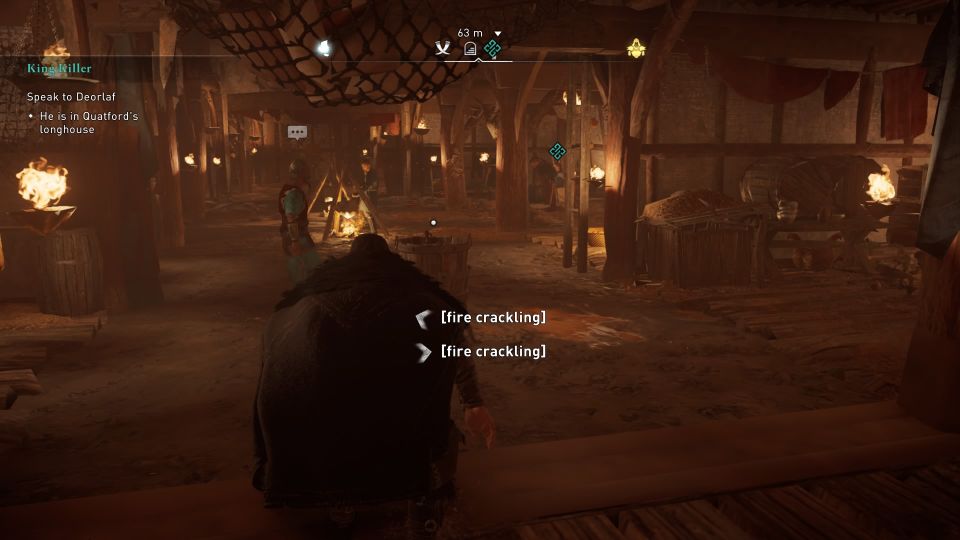 Ivarr died well / died badly / wanted death
During the conversation with Ubba, you have to decide either:
If you denied him Valhalla, you have to say "he died badly". If you chose the others, Ubba will be angry with you later and will enter a fist-fight with you later.
However, if you had sent him to Valhalla, you can say he died well.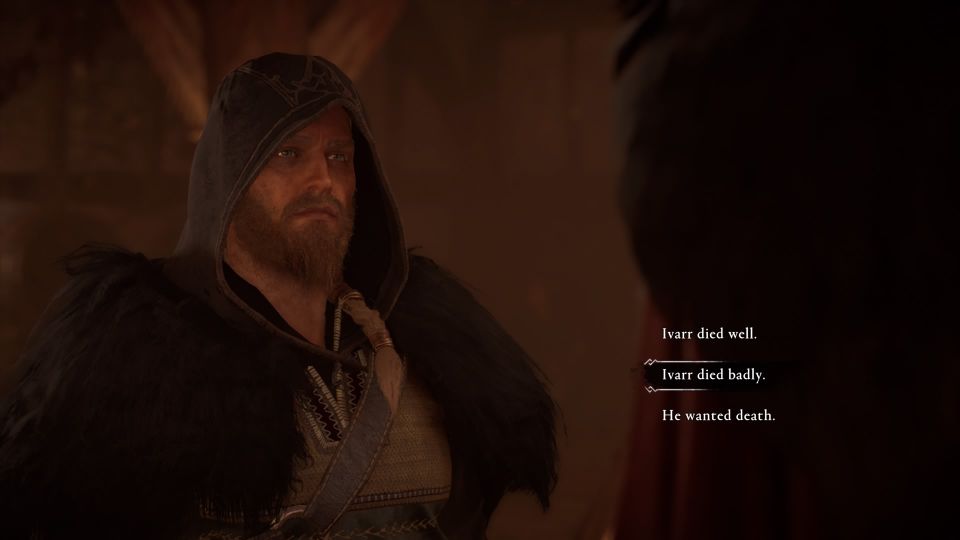 The quest ends here.
---
Related posts:
AC Valhalla: How To Get The Book Of Knowledge In Caustow Castle
AC Valhalla: Bloody Path To Peace (Quest Walkthrough)