The Mysterious Berserker is a quest in Ravensthorpe in Assassin's Creed Valhalla.
Your task is to seek out a man known as the Berserker in East Anglia.
Here's a walkthrough of The Mysterious Berserker in AC Valhalla.
Suggested power: 20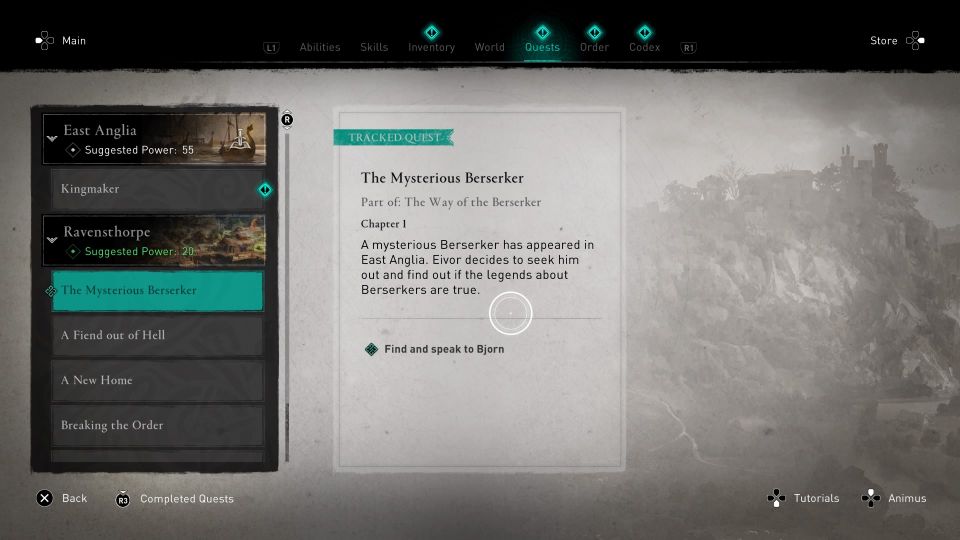 To obtain this quest, you need to read the letter in Eivor's room in Ravensthorpe.
Head to East Anglia
Get to the location marked below in East Anglia to find the man and his white bear.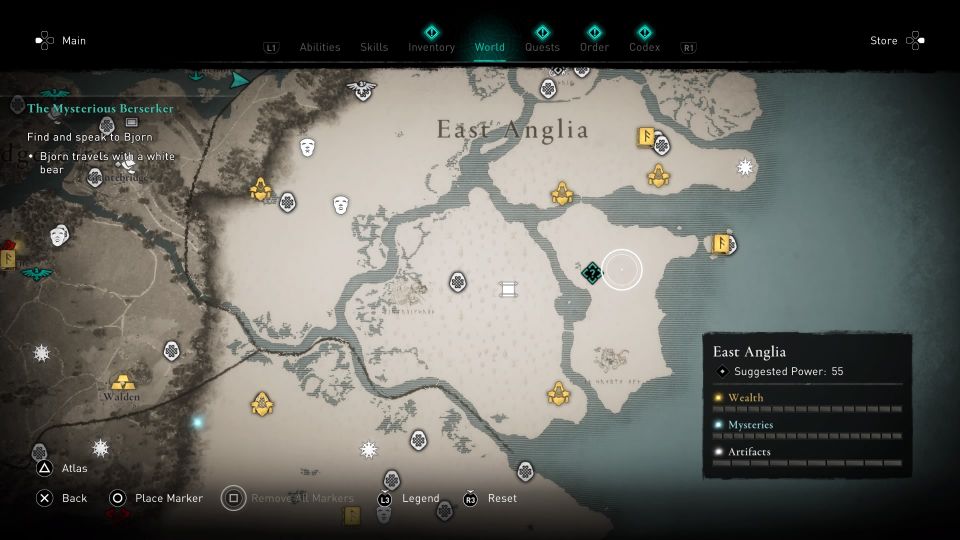 You should see him (Bjorn) in a cave near the lake with a waterfall nearby.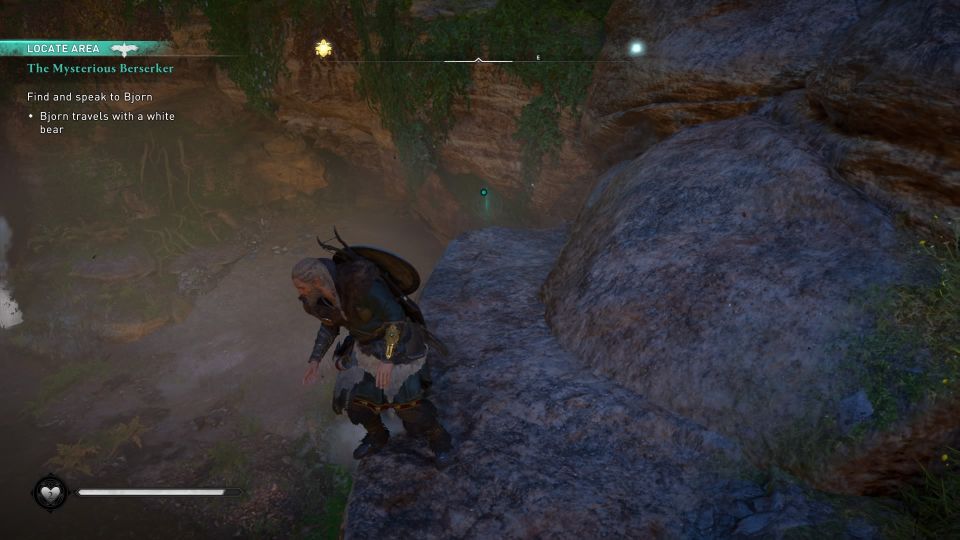 Speak with Njal
Bjorn will ask you to talk to his white bear Njal and he might be convinced to join you.
Speak to the bear.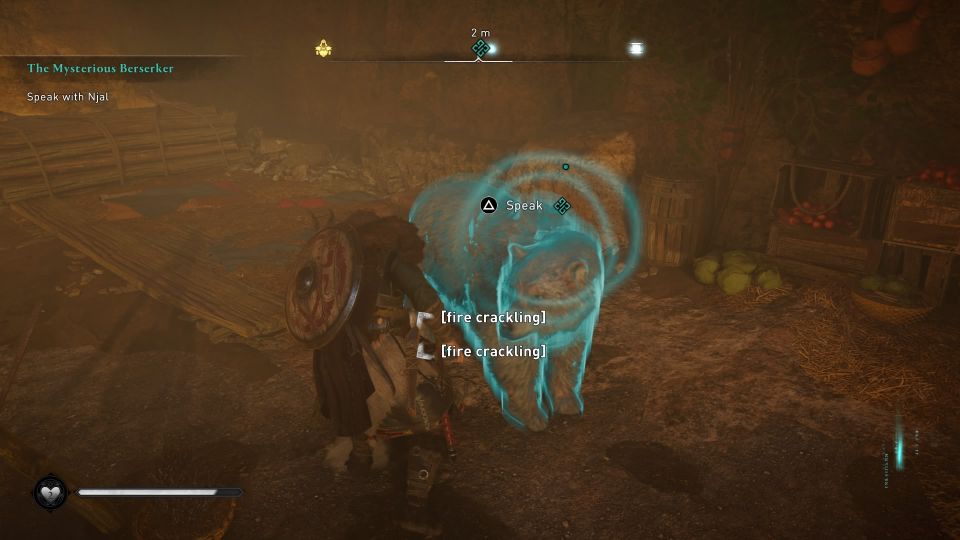 Follow the bear to learn what it wants to eat.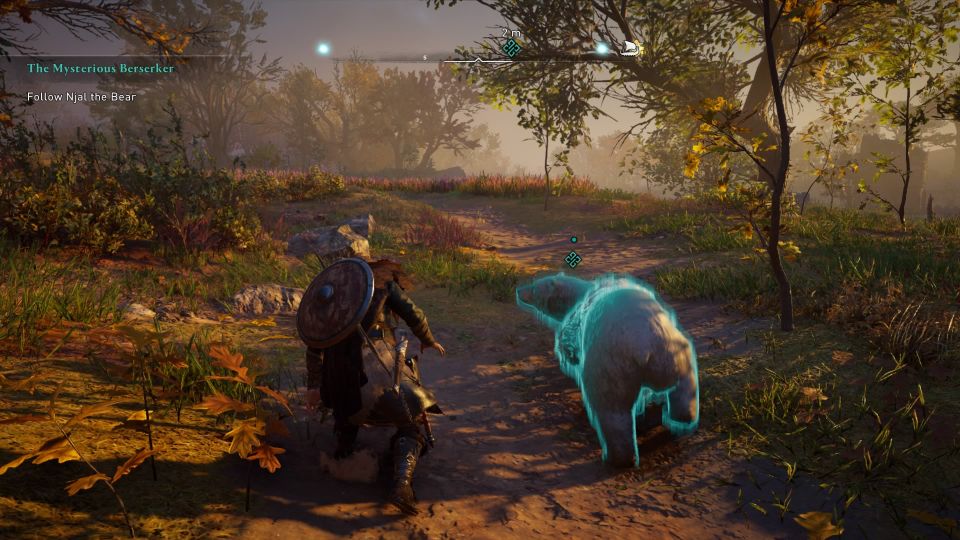 Feed bullhead to Njal
You'll then reach a river. Here, you need to get bullhead to feed to Njal. Perhaps one might be enough.
Just use Odin's sight at the river and you'll see tons of bullheads. Shoot and kill one of them.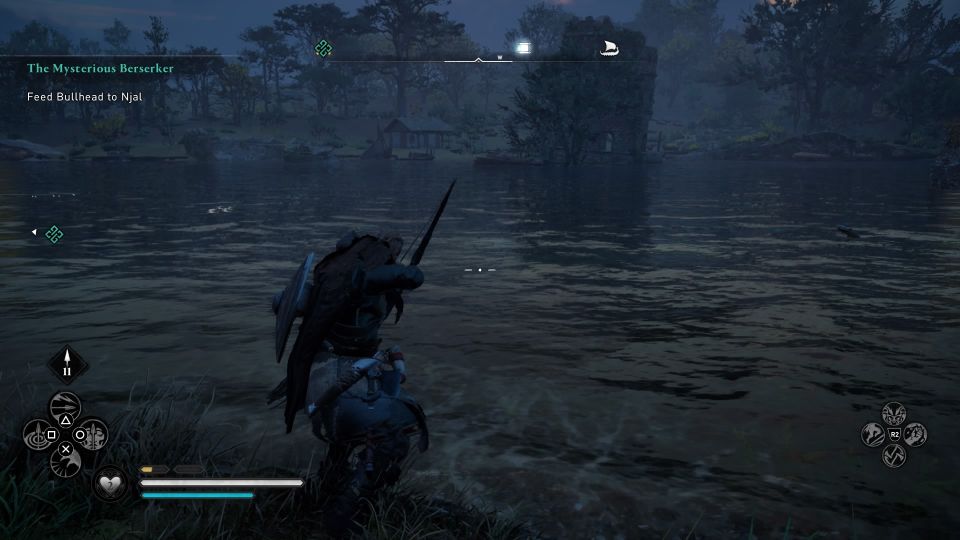 Give it to Njal and it will start eating.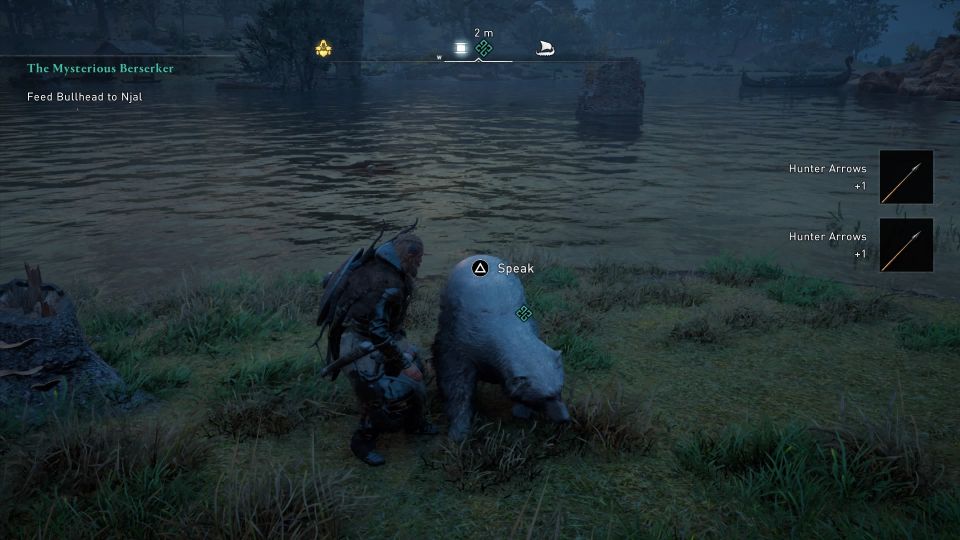 Kill the Mercian soldiers
Some Mercian soldiers will show up. Kill them all. The bear will help you.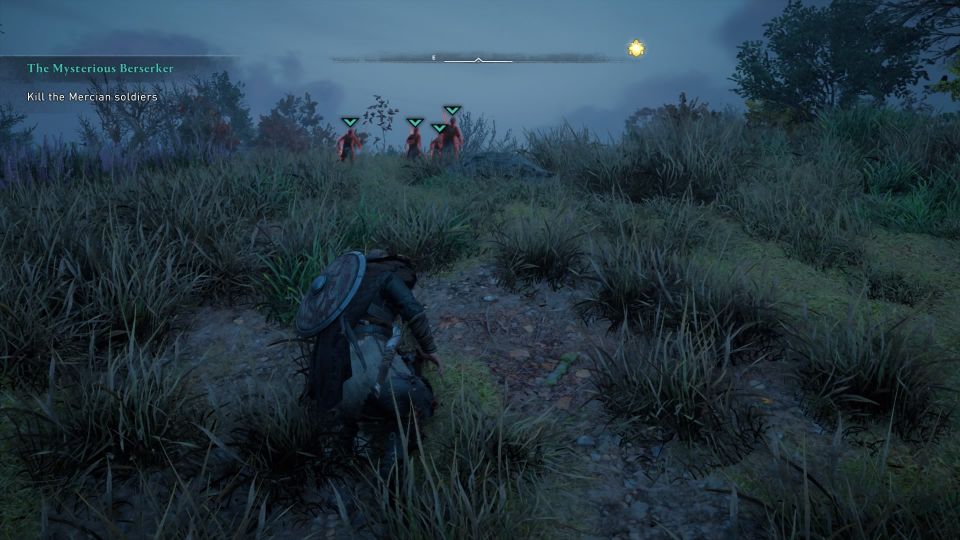 Help Bjorn
Get back to Bjorn's location and you'll see more soldiers attacking him.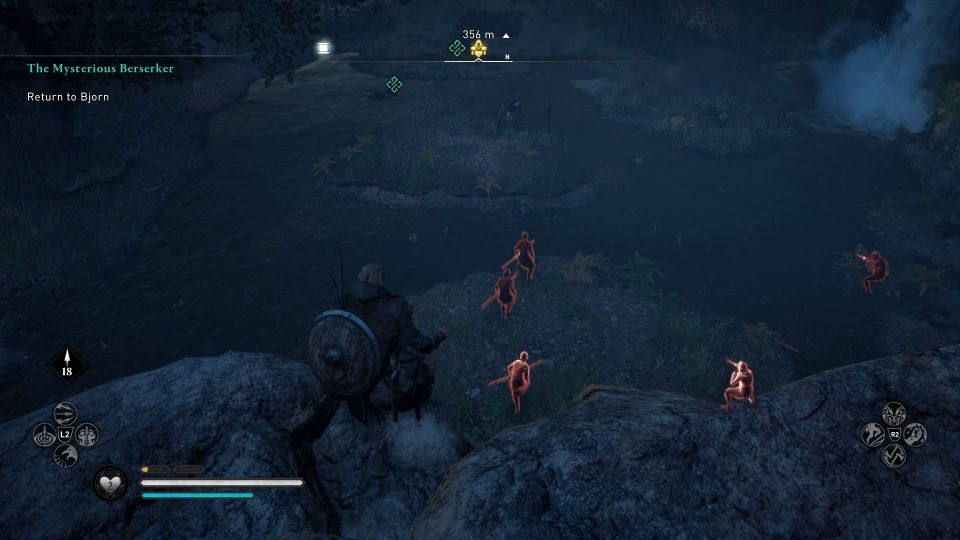 Help him kill the Mercian soldiers. There's also an elite soldier here.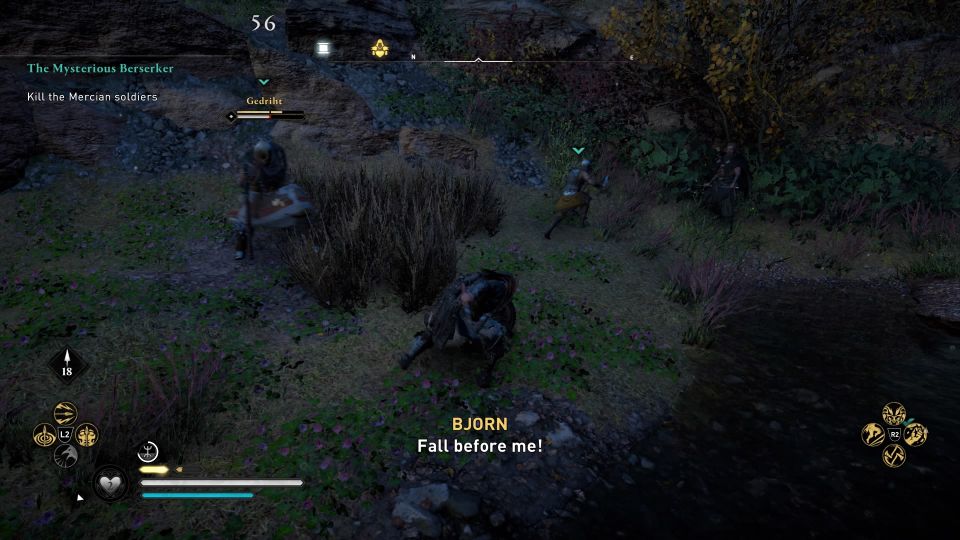 The quest ends after the battle.
He will only join you after the subsequent quest.
---
Related posts:
Assassin's Creed Valhalla: Cernewood Cairn (Ledecestrescire) Guide
Assassin's Creed Valhalla: Uninvited Guests Walkthrough