A Show of Character is a quest under the first DLC of Assassin's Creed Valhalla.
Your task is to head to Durrow to gain favor with the new High King Flann.
Here's a walkthrough of A Show of Character in AC Valhalla.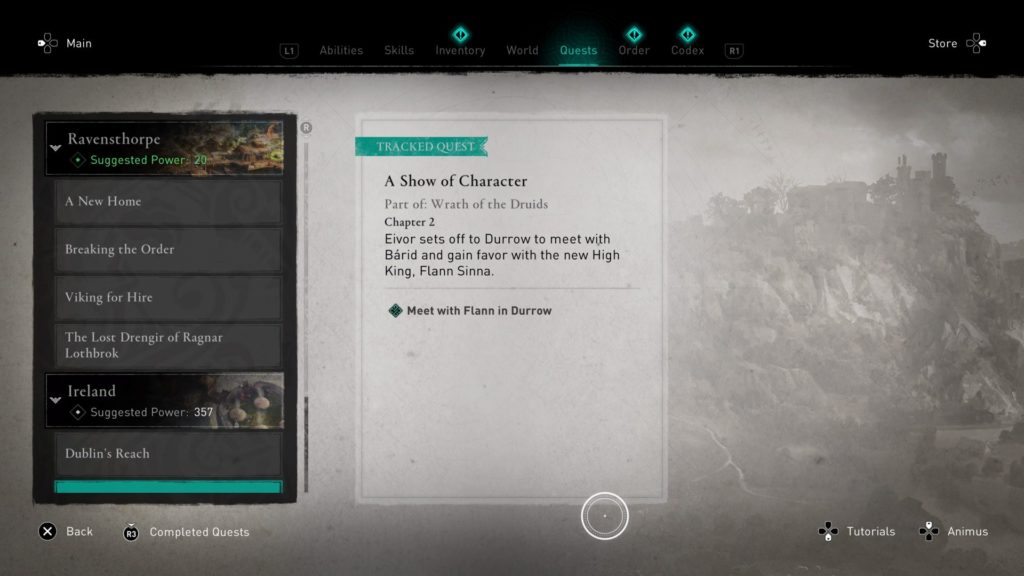 Meet with Flann
Travel to Durrow which is west of Dublin to meet Flann. The location is shown in the map.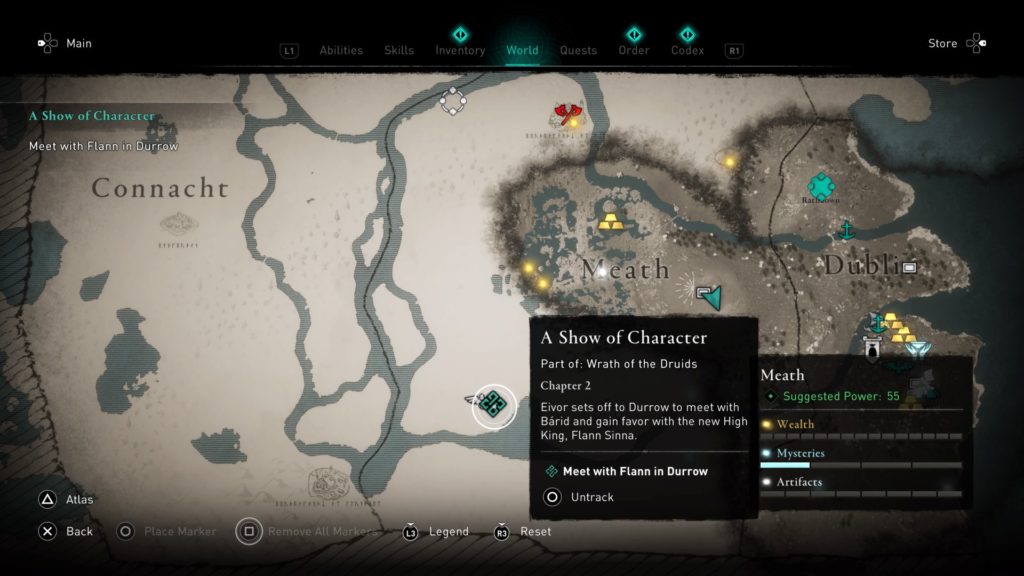 Enter the building to begin the cutscene.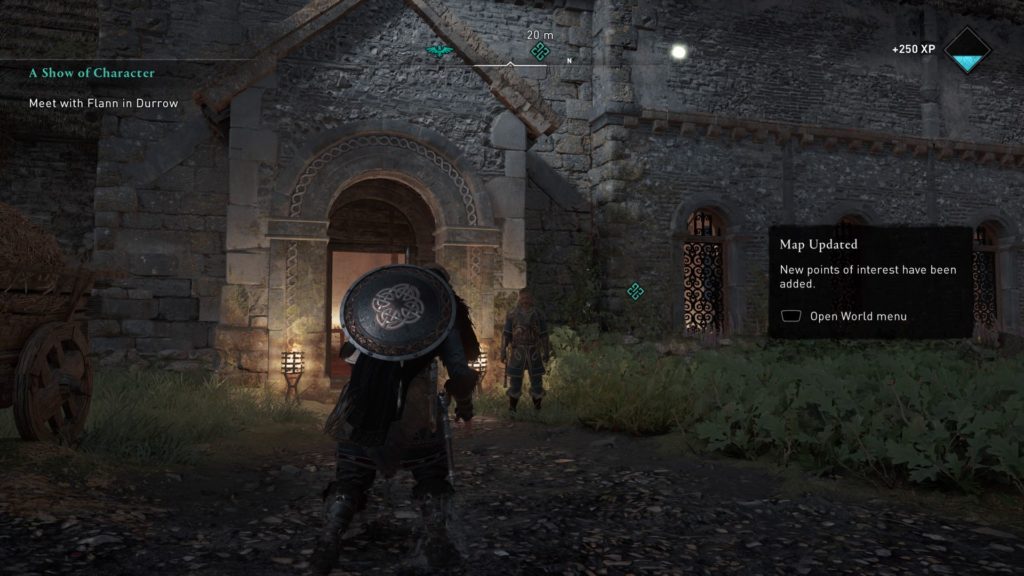 Find the Book of Kells
Flann will require you to find the Book of Kells which was taken away during the coronation. Head to the location shown in the map below, marked by the quest symbol.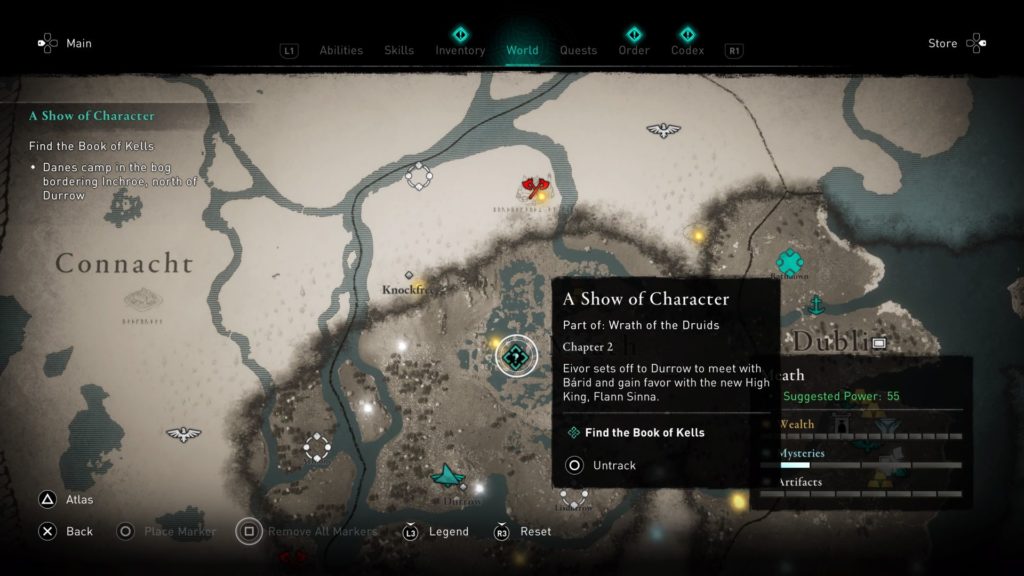 Once you've reached Inchroe's bog, you'll find plenty of enemies inside. There are 3 stashes to search.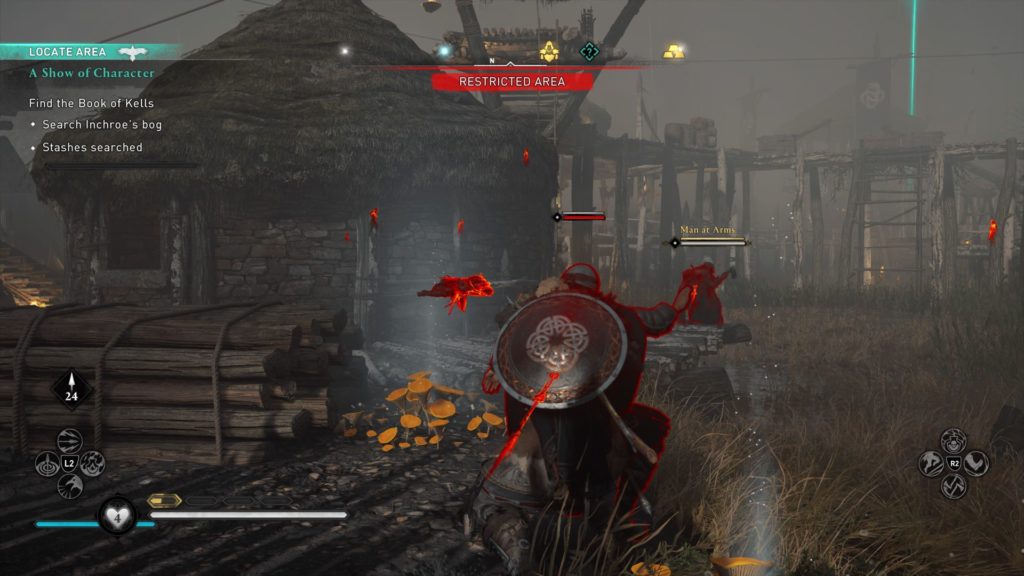 Before doing that, there are some loots hidden in a locked house. To open the door, you have to first shoot an arrow at the explosive inside.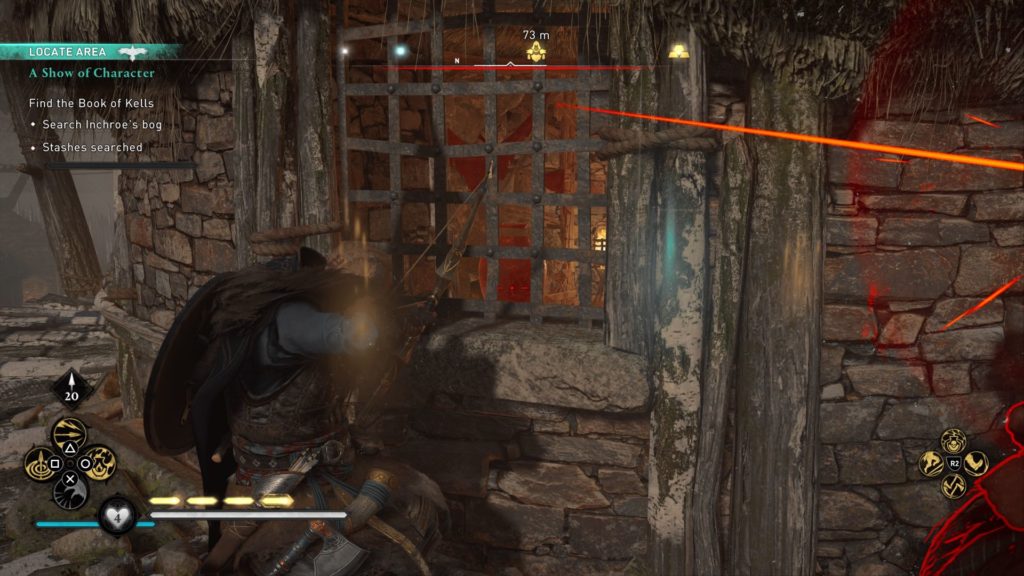 Then, shoot at the door's lock from the back window.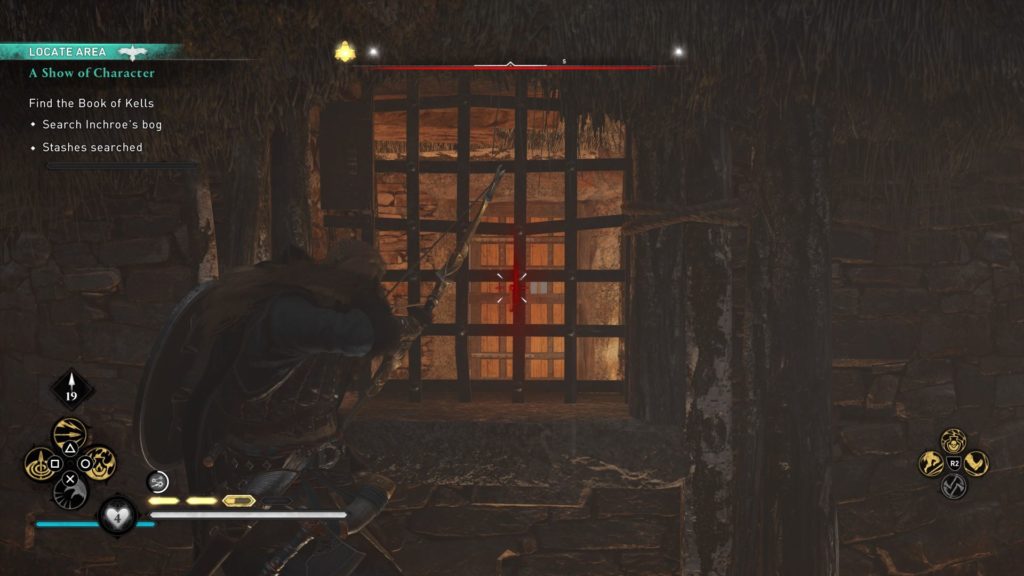 You'll find some resources inside including a Deed.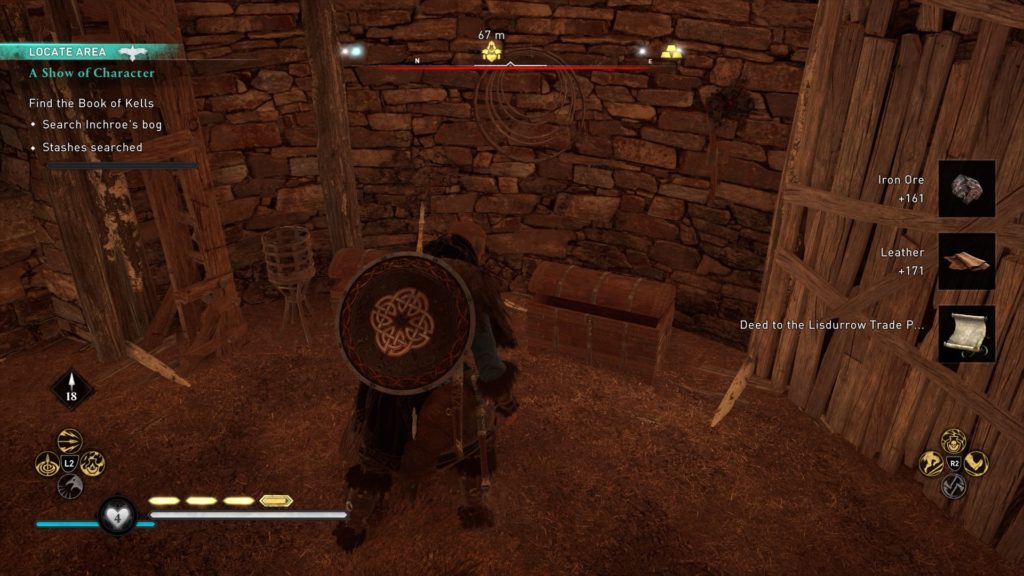 For the Book of Kells, you actually need to find Thorstein. He was kicked out of Dublin in the previous quest.
You'll find him hiding in a house, but you have to first clear the enemies in the compound.
Enter the house and a cutscene will load.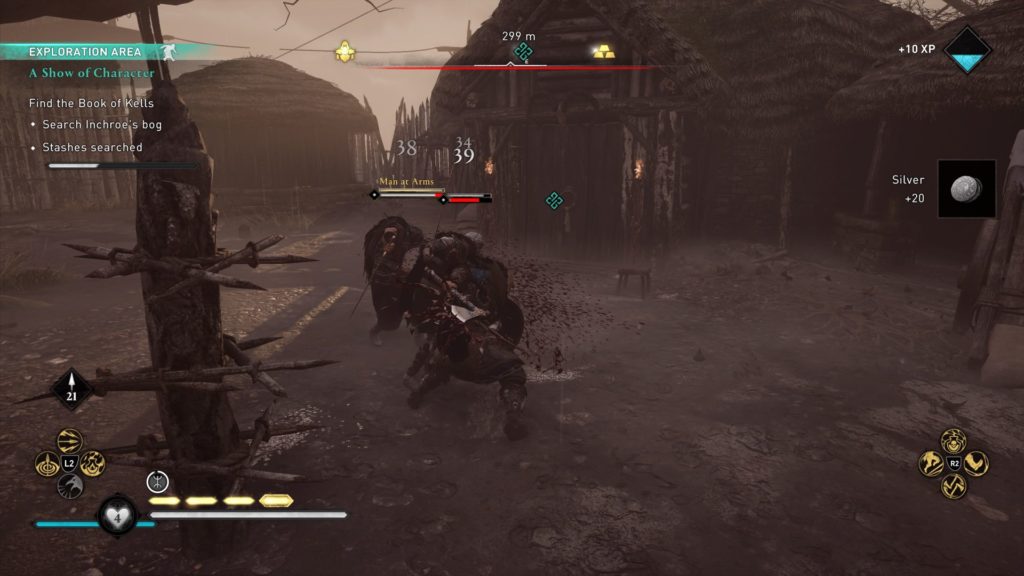 Head to Boyne Tombs
Thorstein will tell you that he traded the book to someone in Boyne Tombs.
The location is shown in the map below, marked by the quest symbol.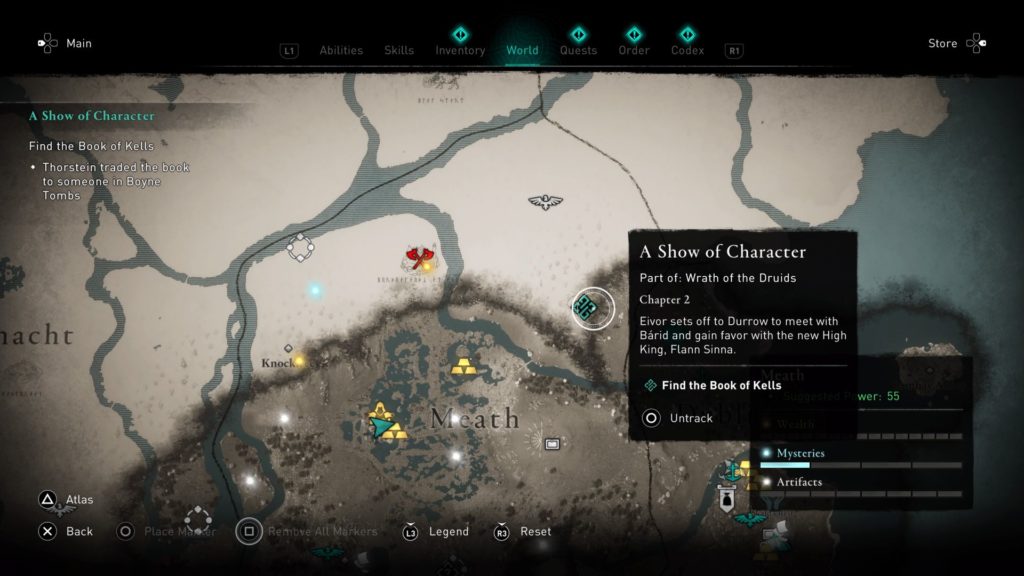 Once you've reached the area, you'll notice that the tombs is blocked by some loose rocks.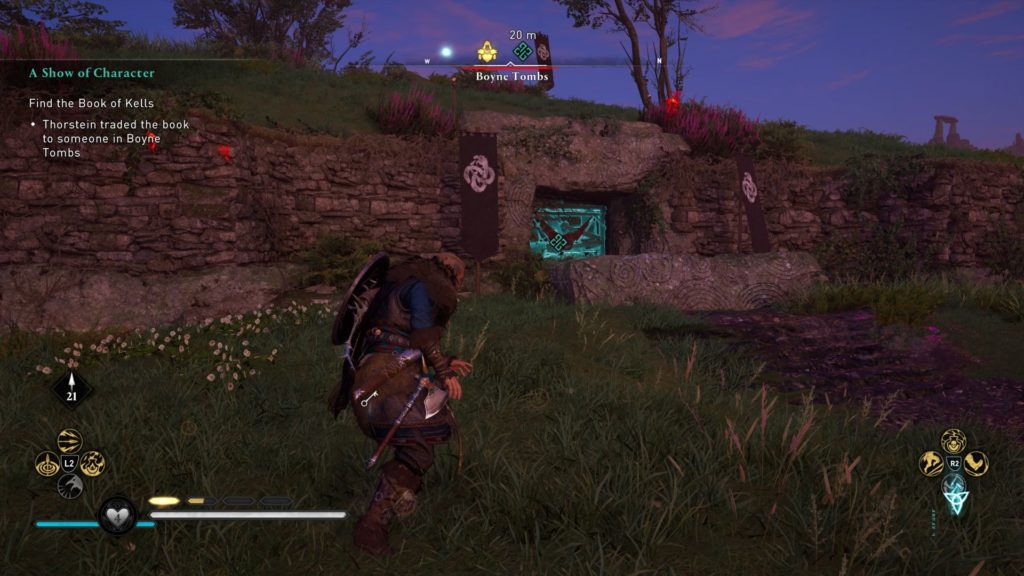 Climb up the tombs and you'll find some enemies. You can choose to take them out.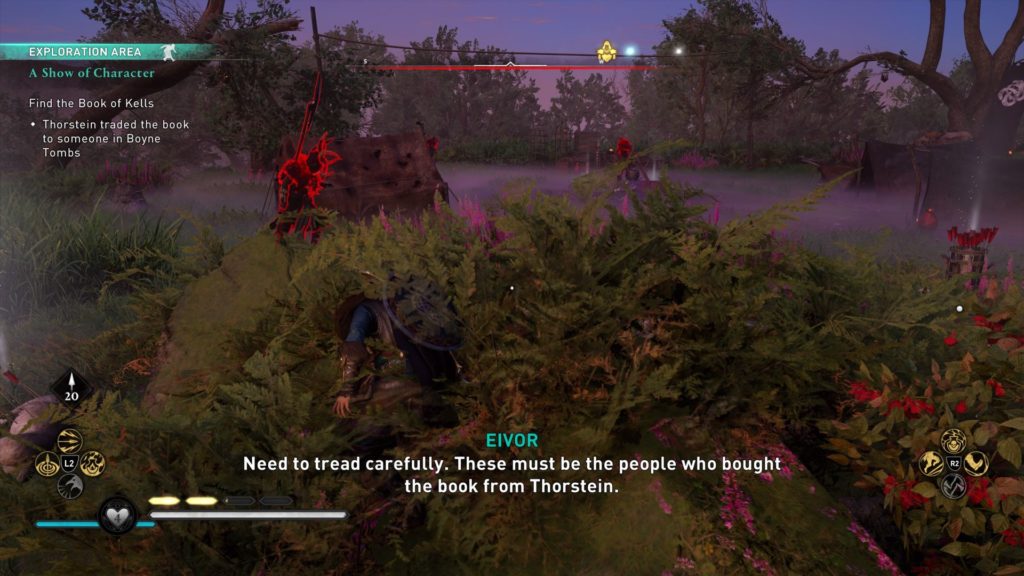 Then, look for an oil jar. Carry the oil jar down.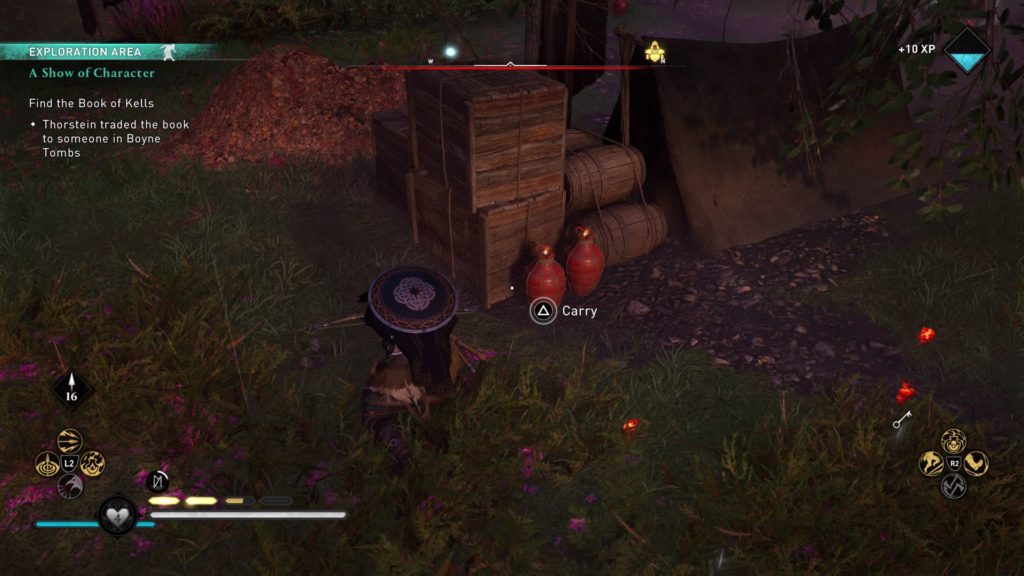 Throw the jar at the blockage to open a path.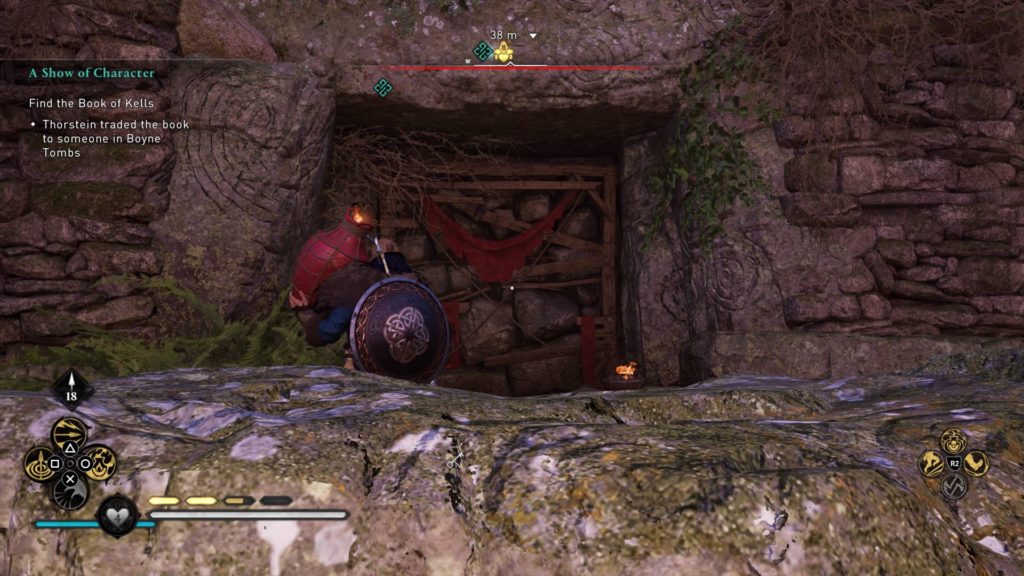 Look for the key
Inside the tombs, there are three paths, i.e. left hole, right hole and center.
Go towards the right hole / center first. Look for the key which is placed on a table. You'll then notice that the Book of Kells is hidden behind the iron window and can't be accessed.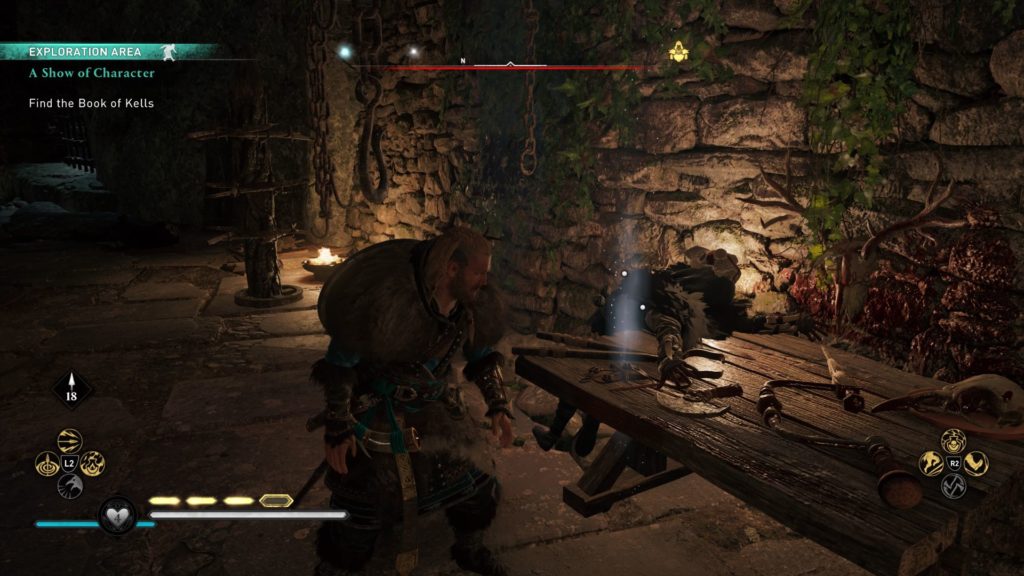 Now, go back to the entrance and head towards the left-side hole instead.
Follow the path and you'll reach a locked door. Use the key to unlock it.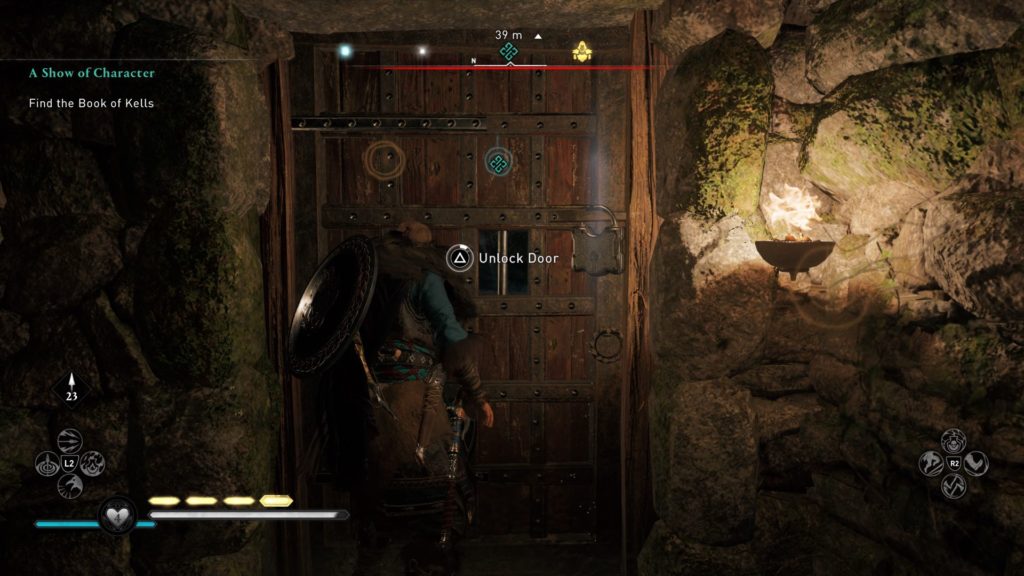 Take the Book of Kells.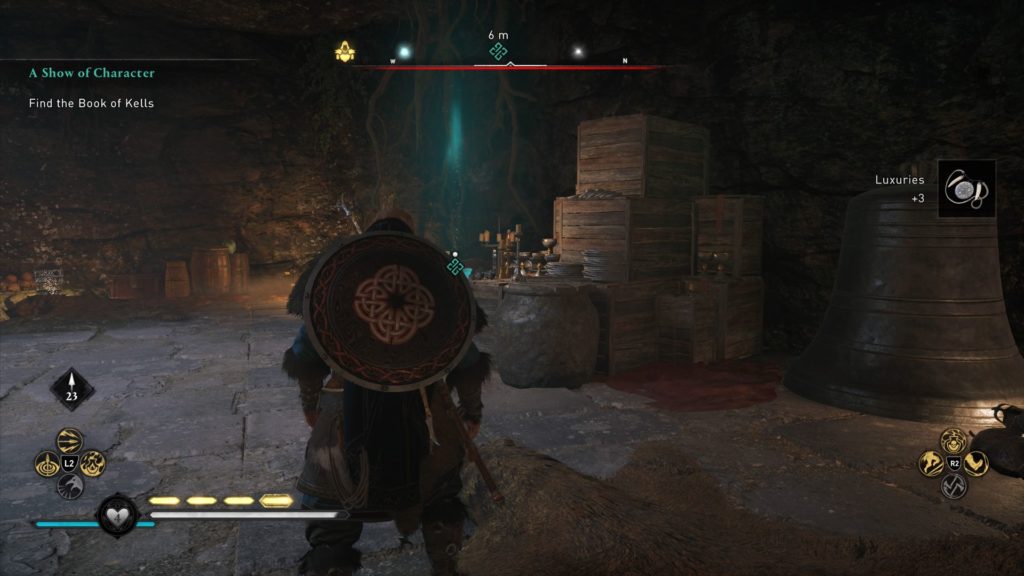 Return to Flann
Get back to Durrow to hand over the book and the quest ends here.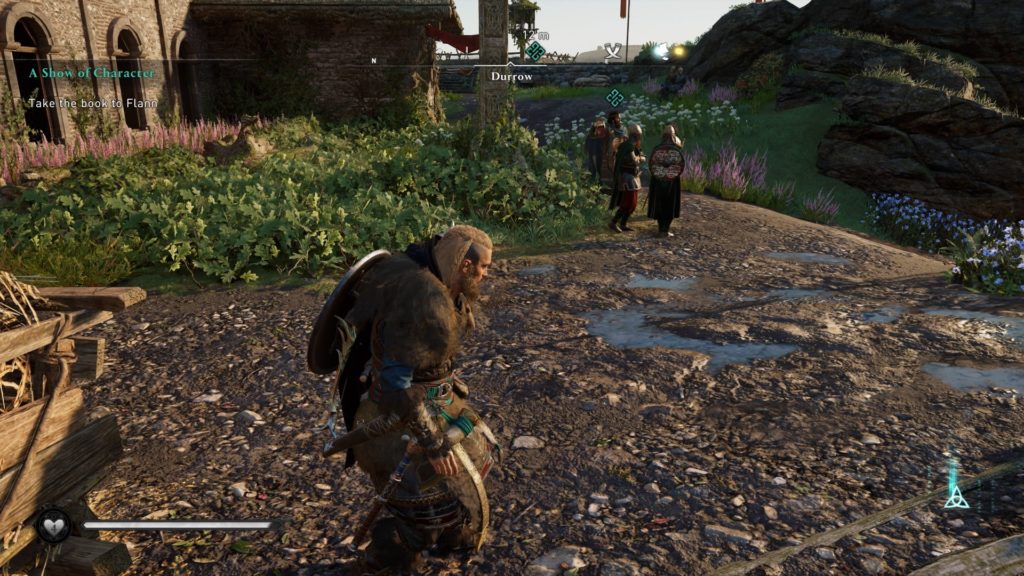 ---
Related posts:
Assassin's Creed Valhalla: Where To Find Delicacies