Flann Over Ireland is a main quest in the new DLC in Assassin's Creed Valhalla.
Your task is to rejoin Barid and attend the coronation of King Flann.
Here's a walkthrough of Flann over Ireland in AC Valhalla.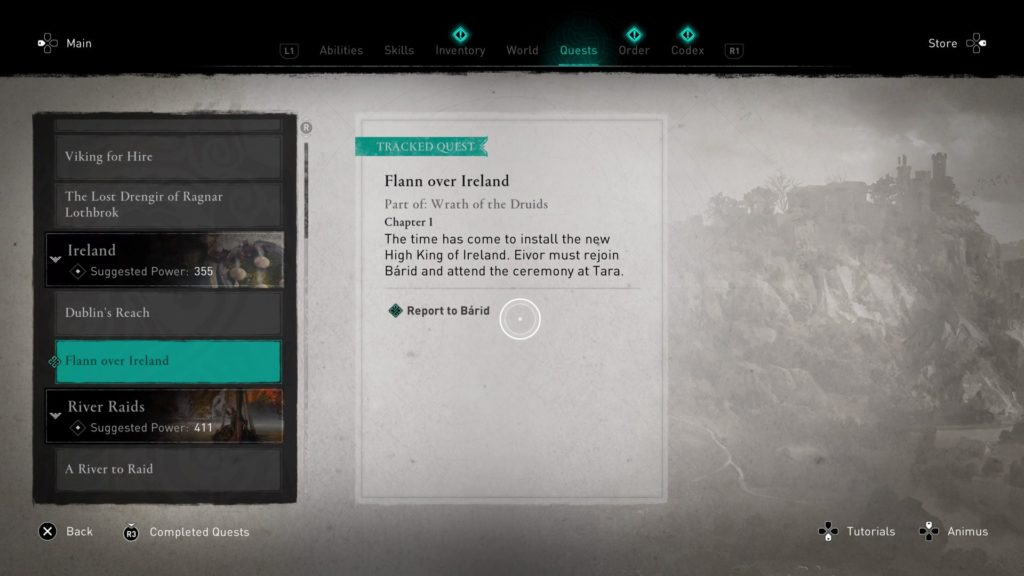 Report to Barid
To begin the quest, talk to Barid at his castle in Dublin.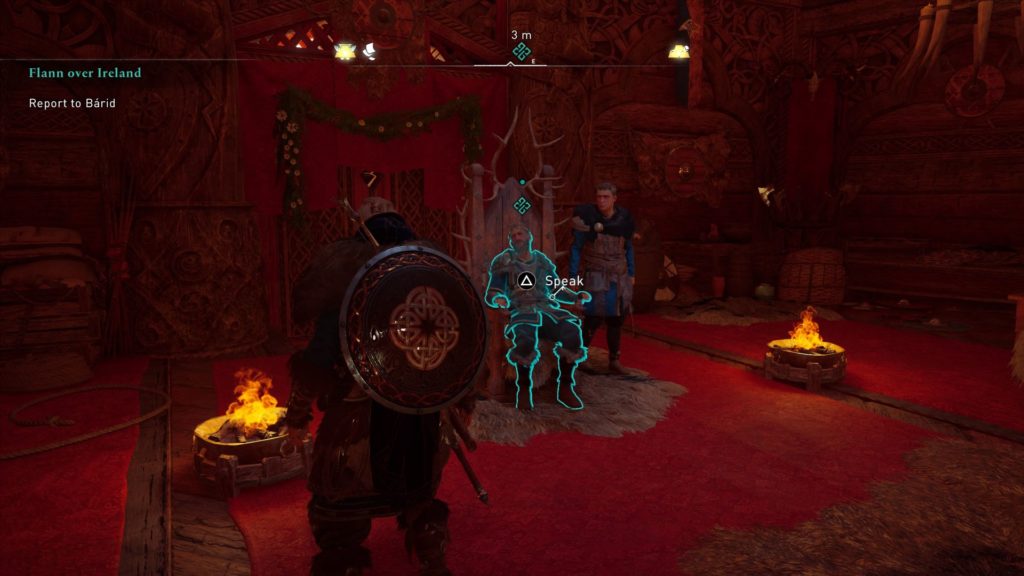 Find Flann's poetess
Next, head to the location shown in the map below marked by the quest symbol.
You'll find Flann's poetess in the market area, drunk.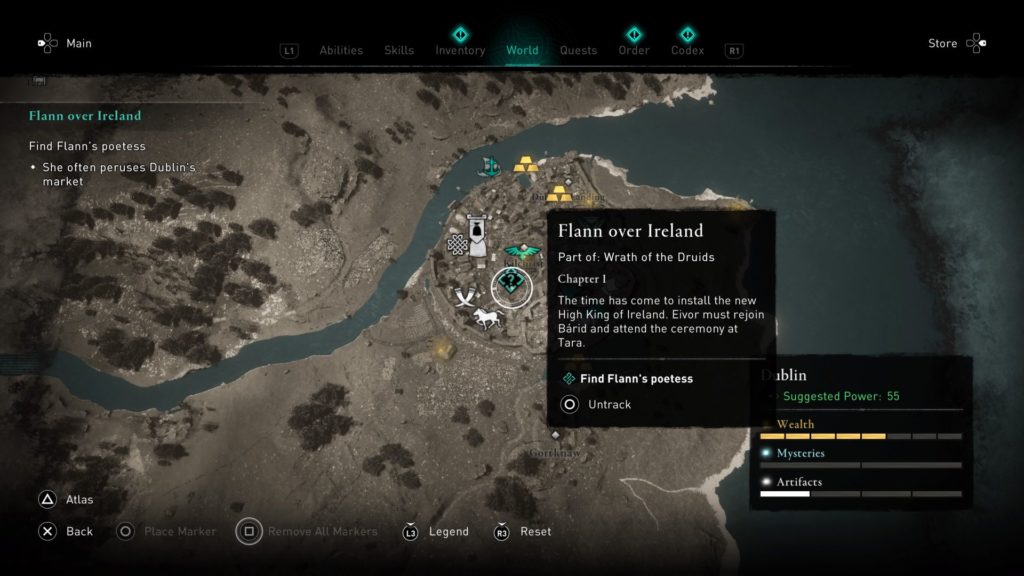 You'll hear her singing from far. Look for her using Odin's sight.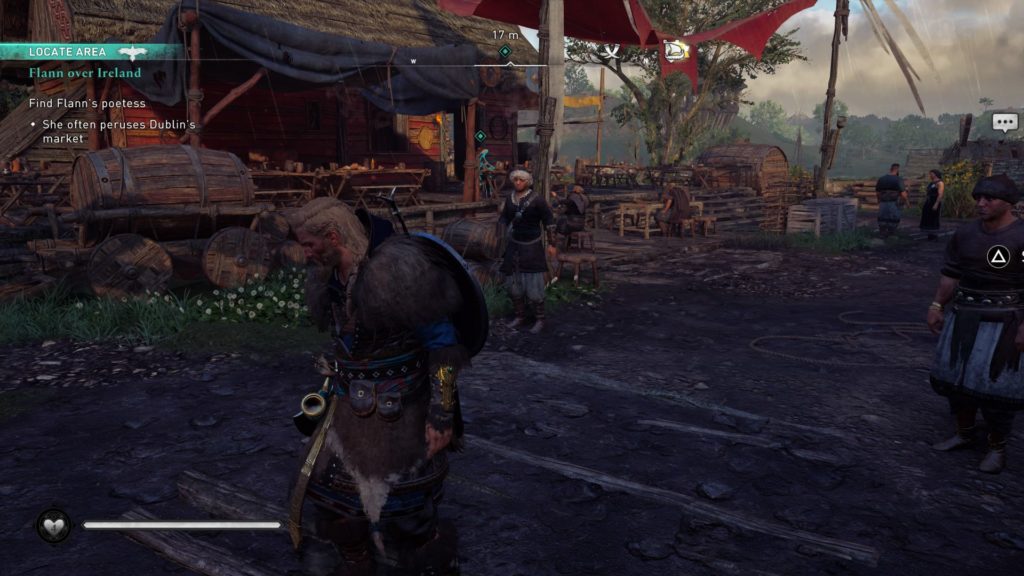 Defeat the duo
The poetess will pick a fight with two people at the tavern.
Help defend her by beating the duo in a fist-fight.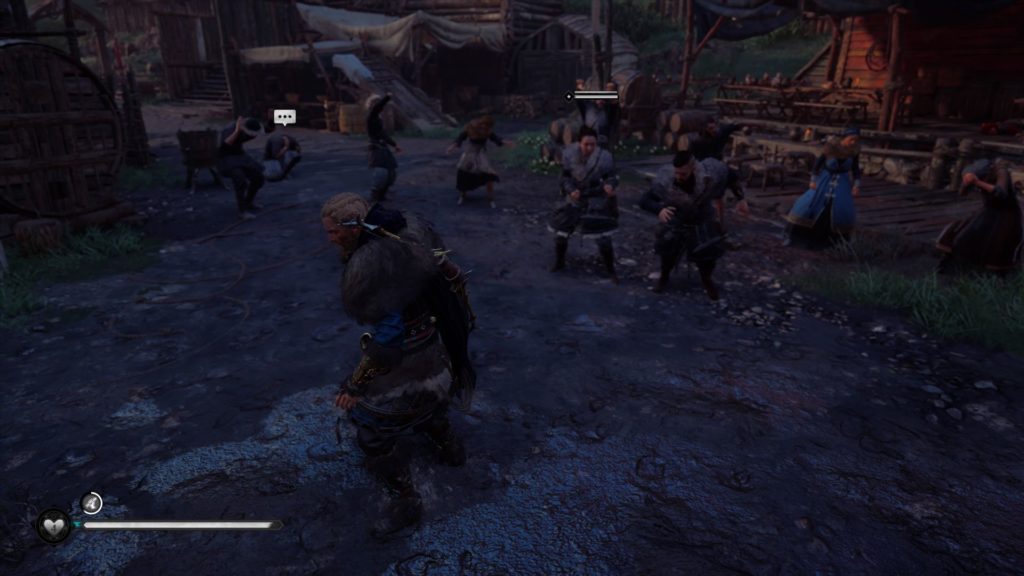 Sober Ciara up
You'll learn that she's called Ciara. Carry her on your back.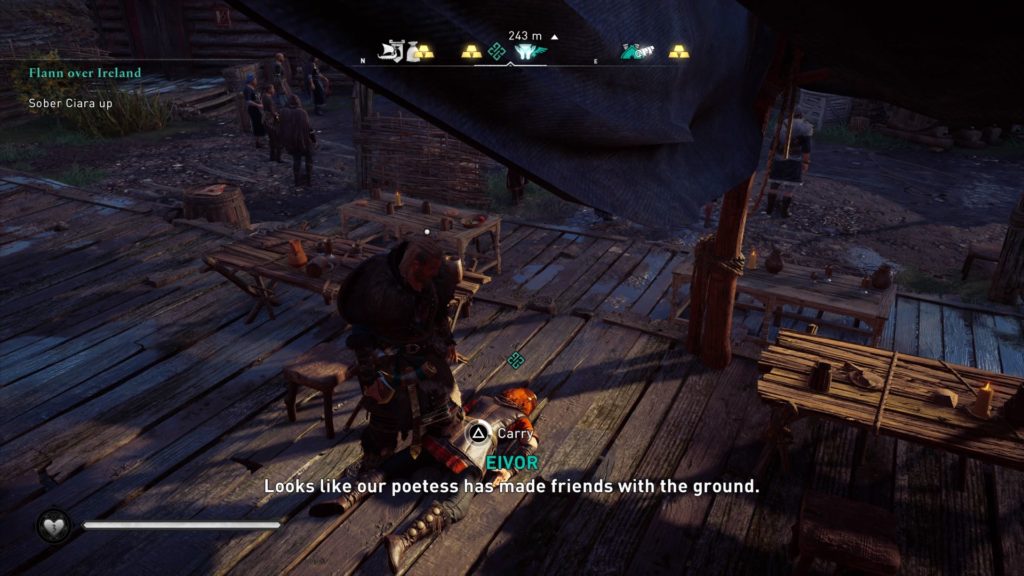 Head to the pond nearby and throw her to sober her up.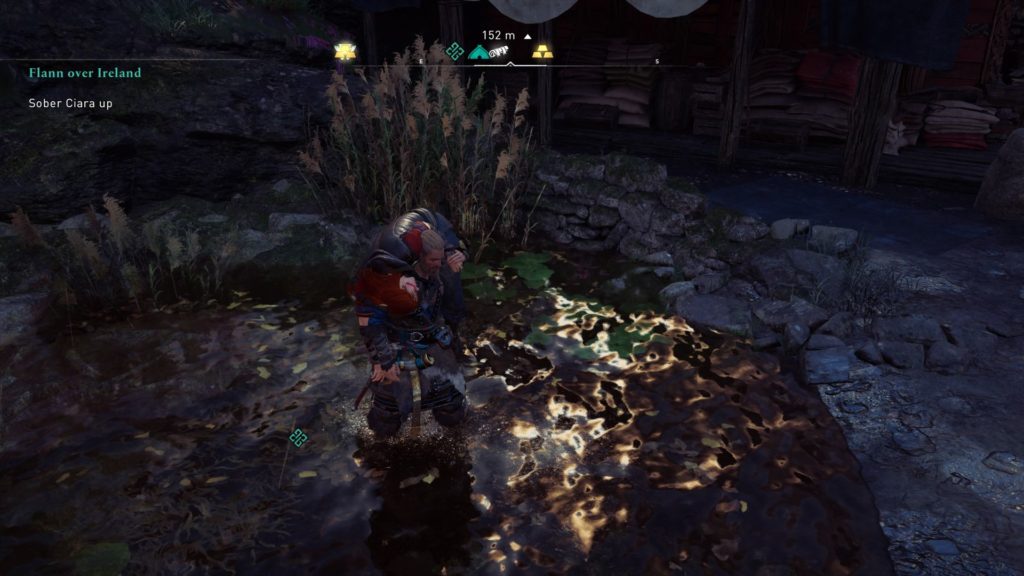 Follow Ciara
Next, follow Ciara as she walks towards Barid.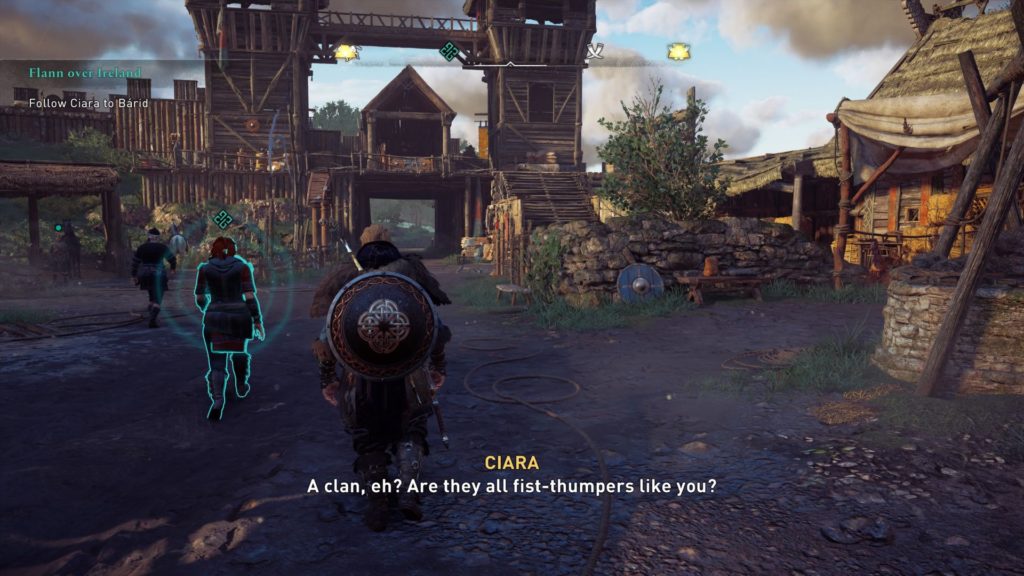 Escort them
Get a horse and follow both Ciara and Barid to the coronation area.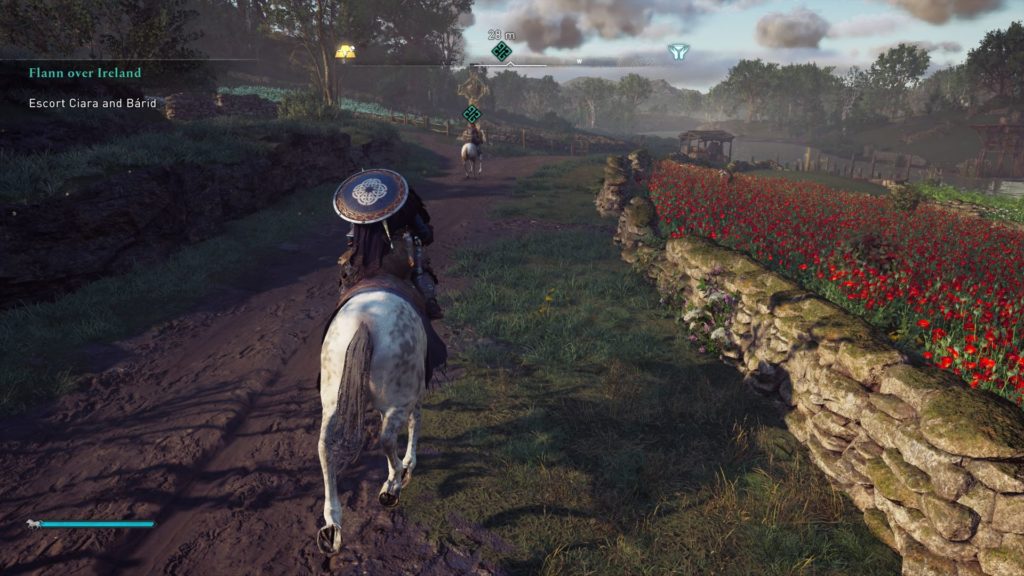 Investigate the priest's disappearance
At the location, you'll learn that a priest has disappeared. Search the priest's tent nearby.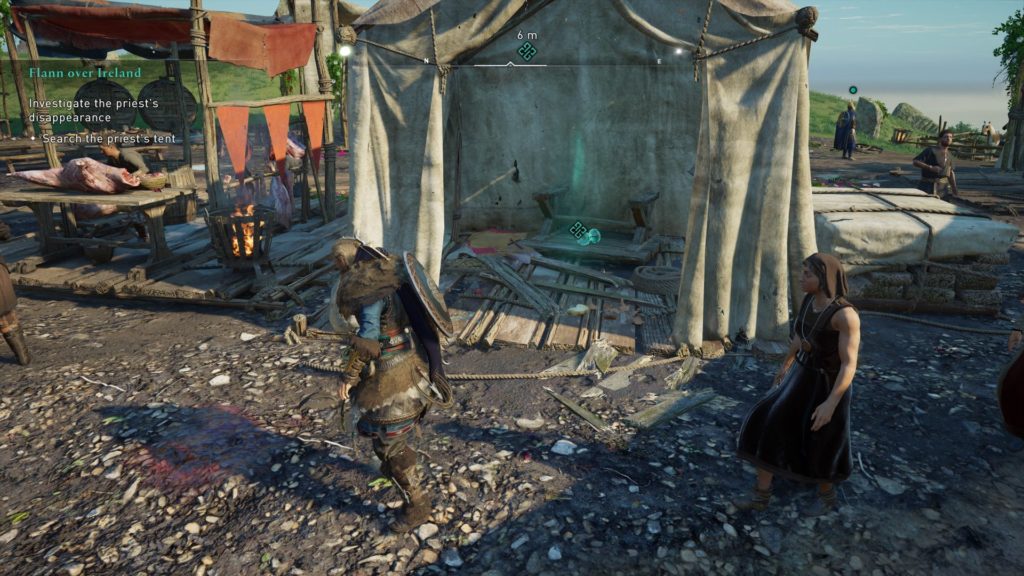 Then, follow the tracks of blood using Odin's sight.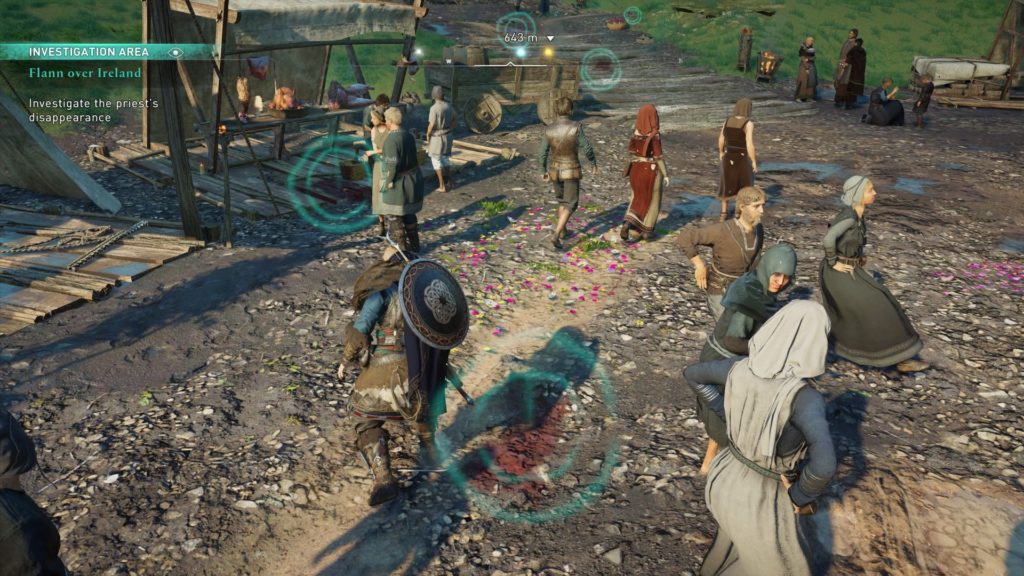 You'll reach some cart tracks. Follow the cart tracks all the way. You can use a horse here.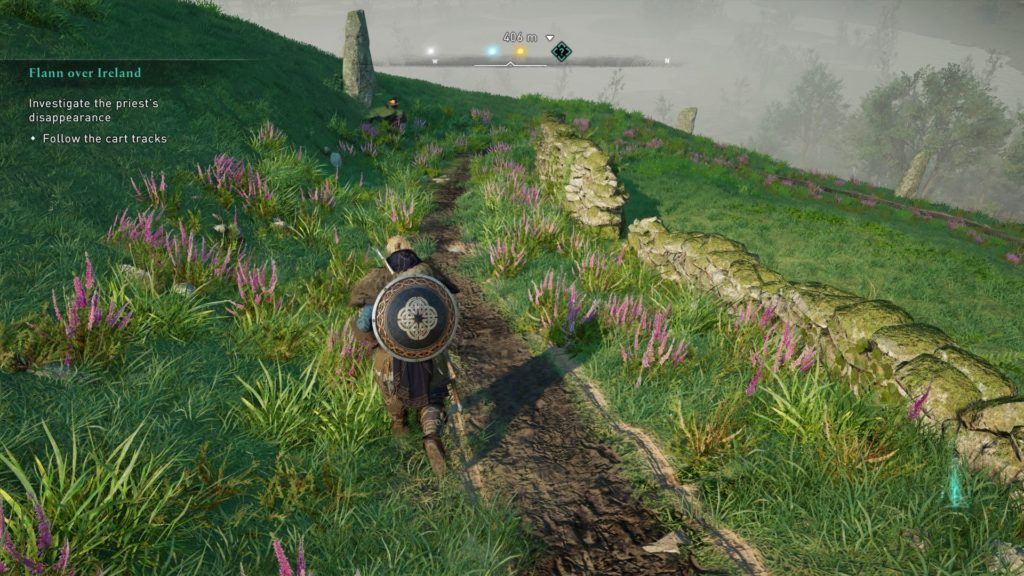 Finally, you'll find the priest's body.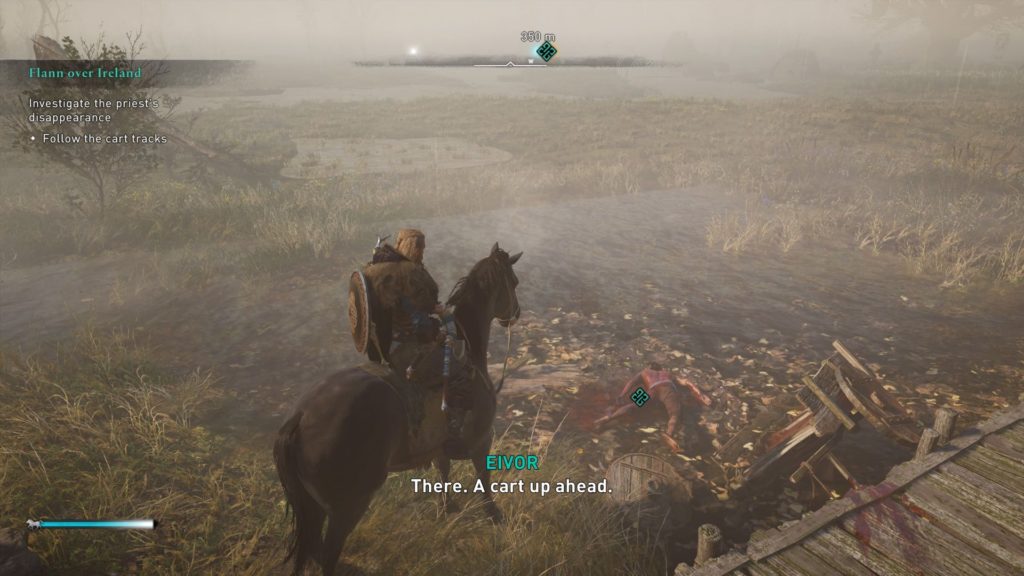 Kill the bandits
Head to the location marked on the map below to find the bandits who killed the priest.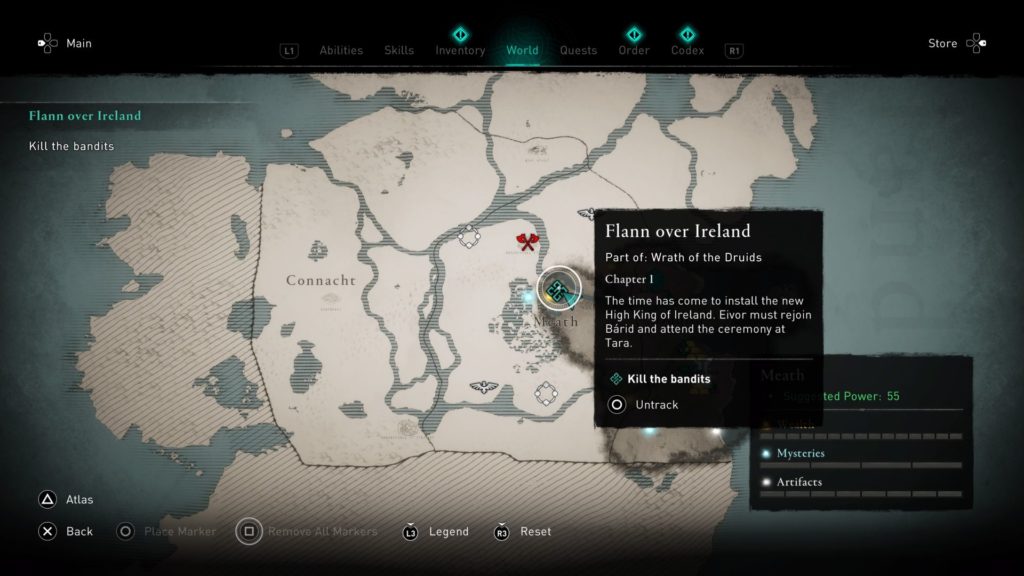 Take them all out.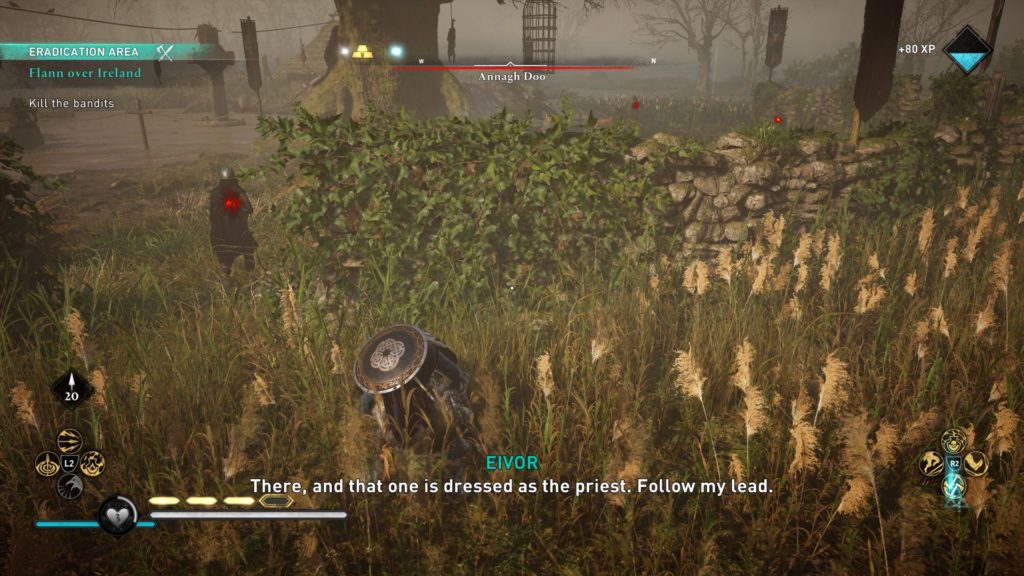 Search the body of the bandit who stole the priest's robe. You'll then find a note revealing an assassination plan.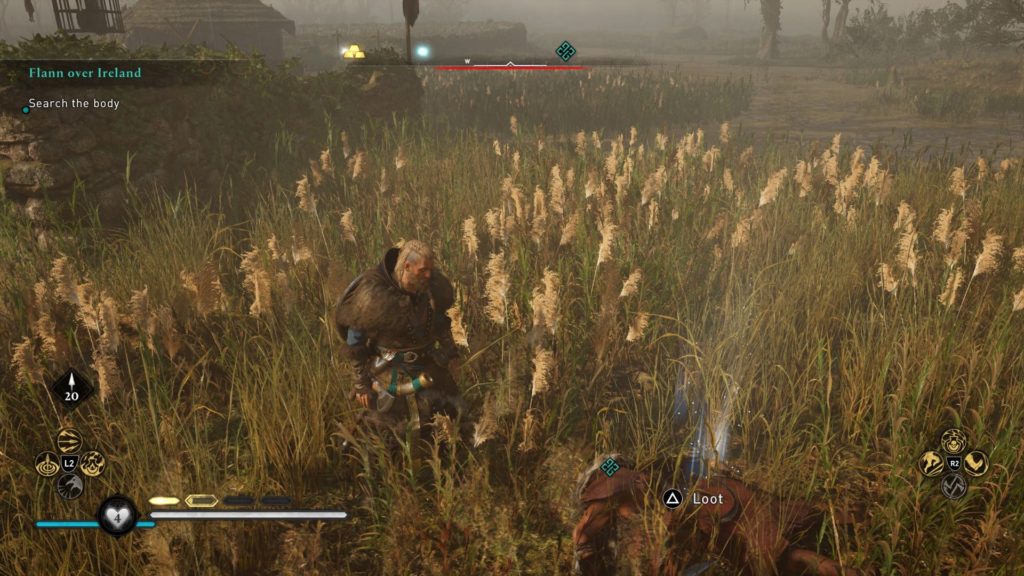 Report to Ciara
Return to Ciara and report the incident. The quest ends here.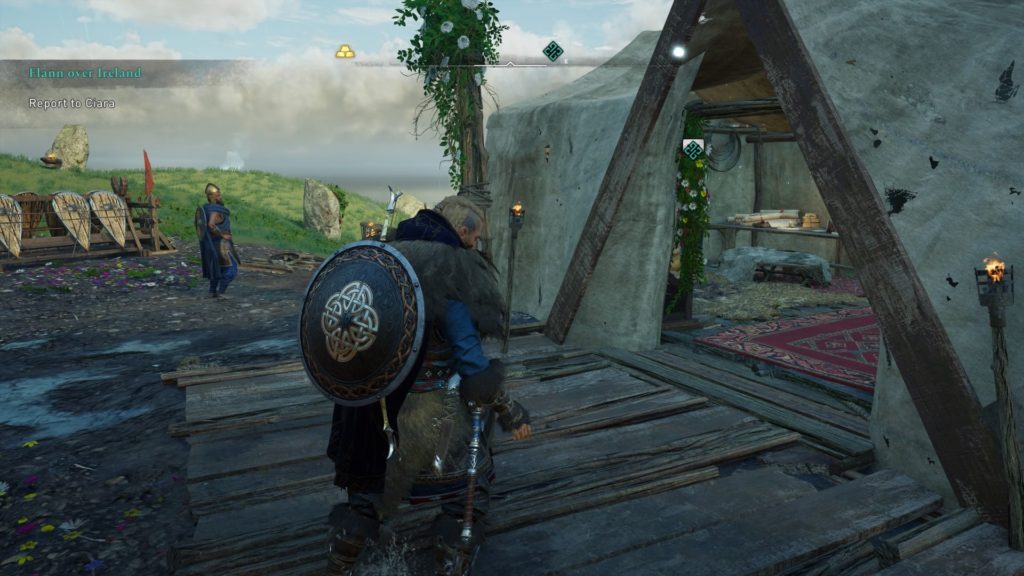 ---
Related posts:
Assassin's Creed Valhalla: Trial Of The Morrigan Walkthrough