Binding Fate is a quest under Asgard in Assassin's Creed Valhalla.
Your objective mostly is to defeat the wolf Fenrir and bind him.
Here's a walkthrough of Binding Fate in AC Valhalla.
Suggested power: 350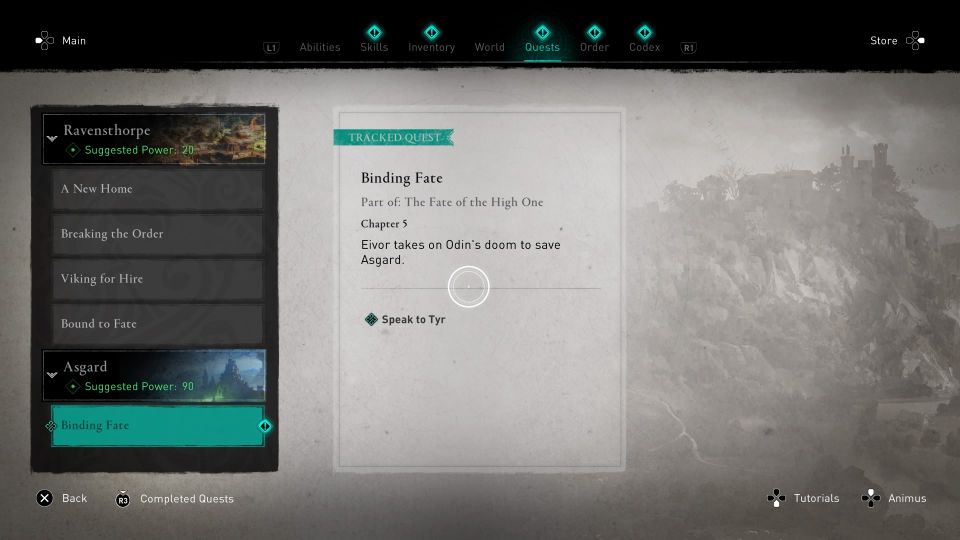 Speak to Tyr
After returning to Asgard, speak to Tyr at the island. The location is shown in the map below, marked by the quest symbol.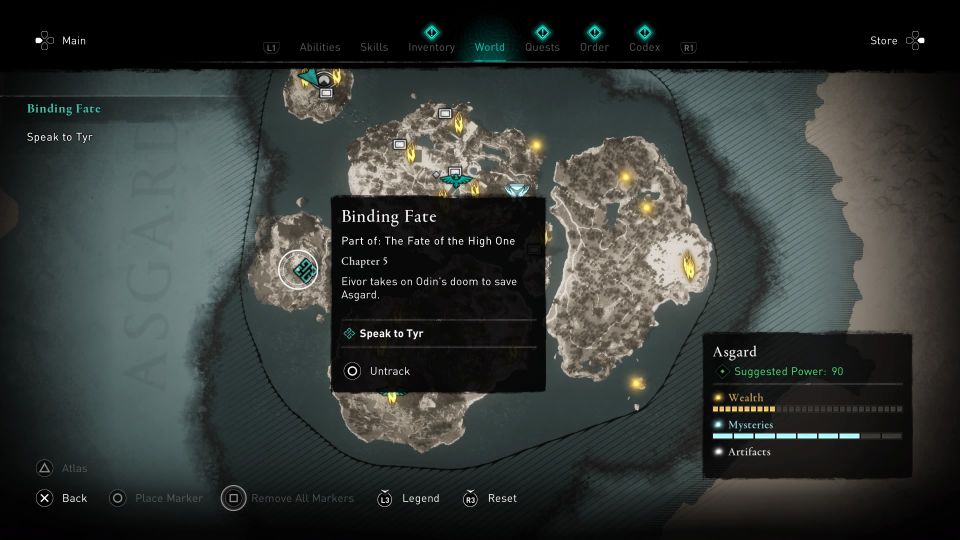 You can take a boat there.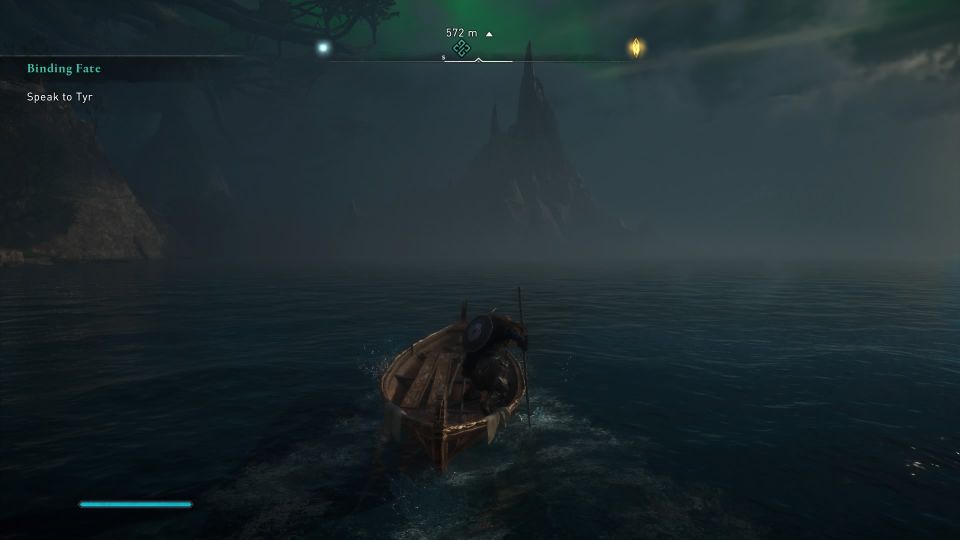 Tyr will be waiting at the top of the hill. Talk to him to begin and be prepared for a boss battle.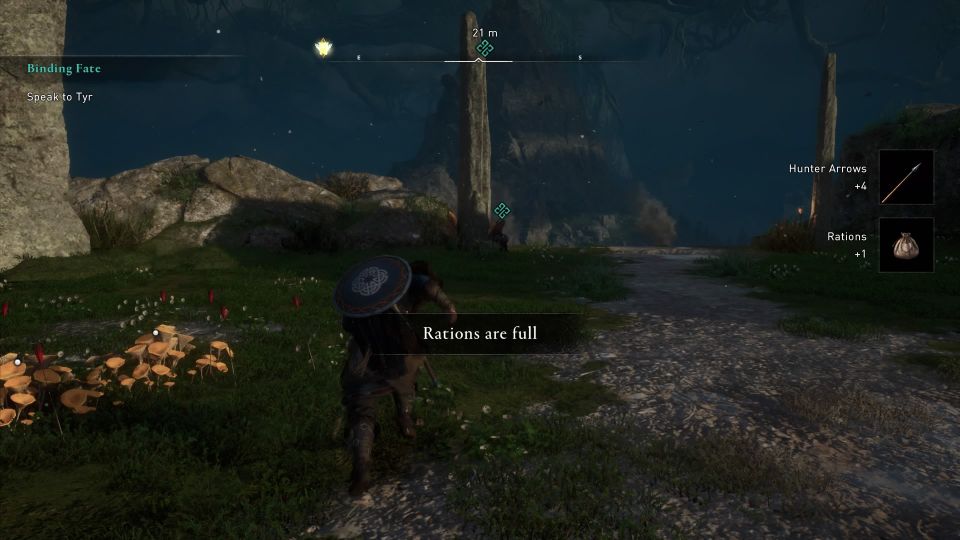 You will then meet Fenrir again but this time, he is huge.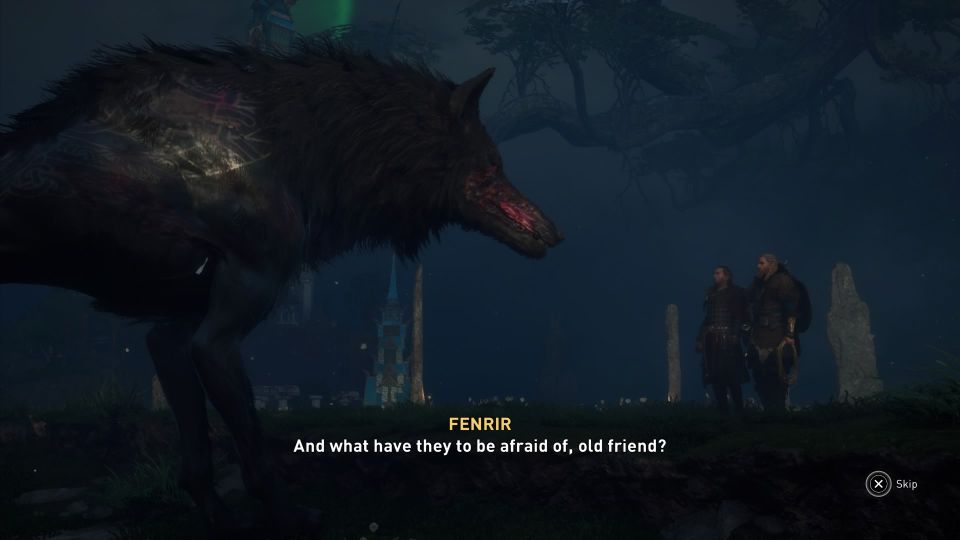 Defeat Fenrir
You will then need to defeat Fenrir. During the fight, you have to bind him three times.
The first time is when his health has dropped to 2/3. The second is when he has 1/3 health and the last time is when he is almost at zero health.
You will see the "bind" option showing when it's the right time.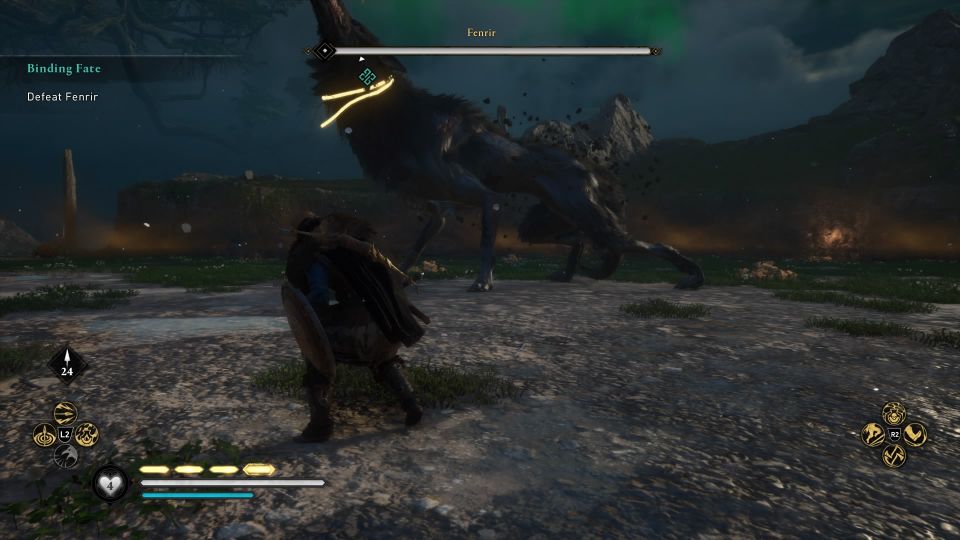 The arena for the fight is filled with arrows and some plants for healing.
You can shoot at the glowing parts on Fenrir's body as shown below. He doesn't seem to have the usual weak spots since he has no armor.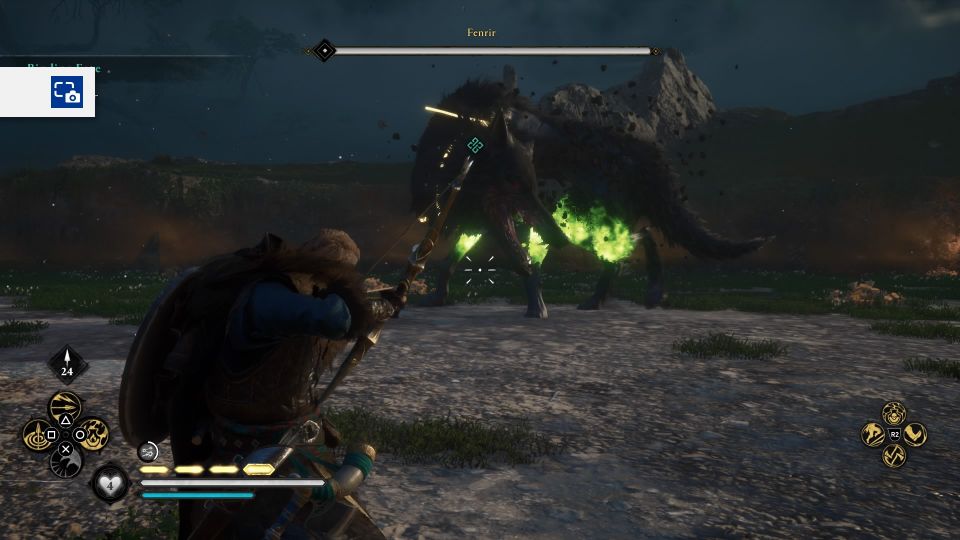 During the fight, Fenrir has a lot of different moves. One of them is burrowing in the ground and then jumping up to attack you.
You can dodge that attack as you see him coming towards you.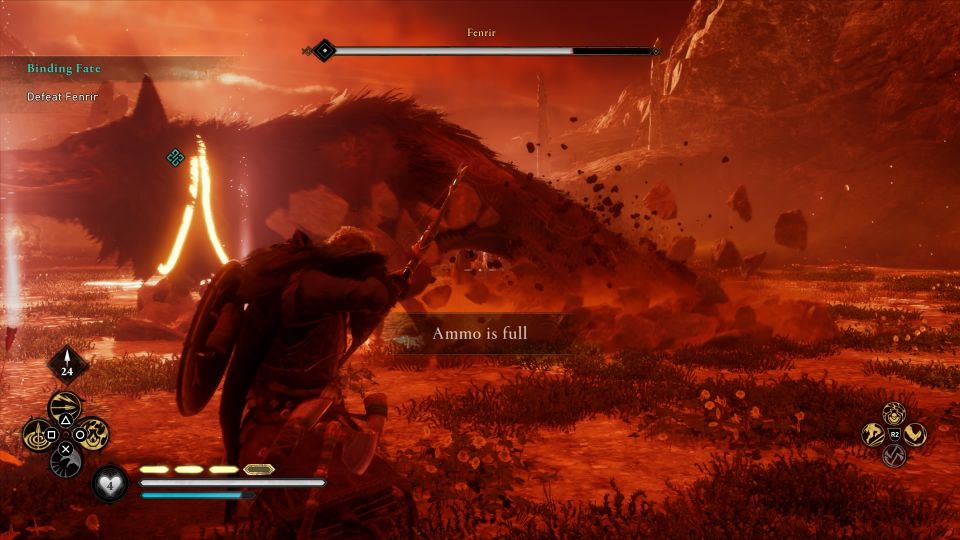 If Fenrir does bite you, you'll need to "Mash" to get down.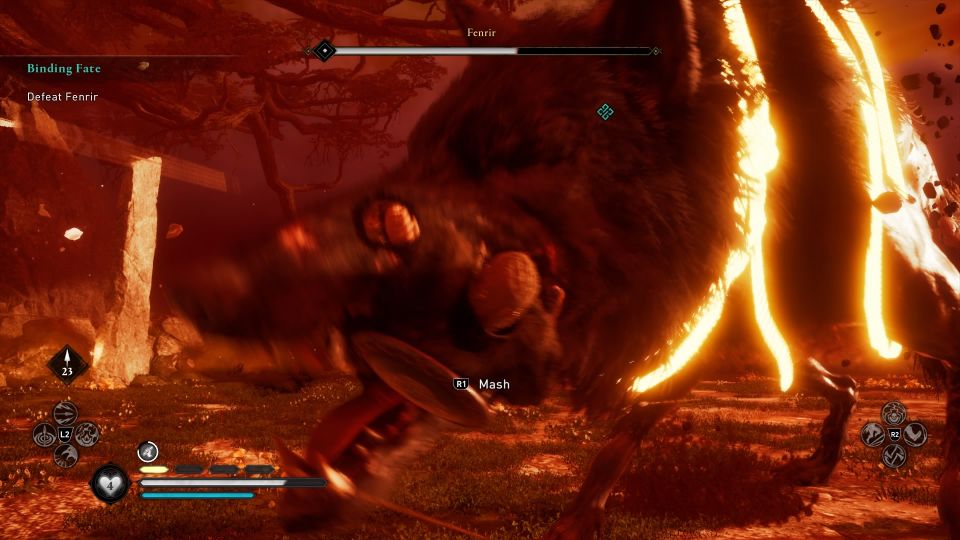 Fenrir also has other moves like creating a tornado. Just run away when he does that.
He can also throw rocks at you from a distance.
His health is a lot so the fight is mostly a lot of patience and shooting arrows from a distance.
You can also attack his legs using melee but the damage isn't that much.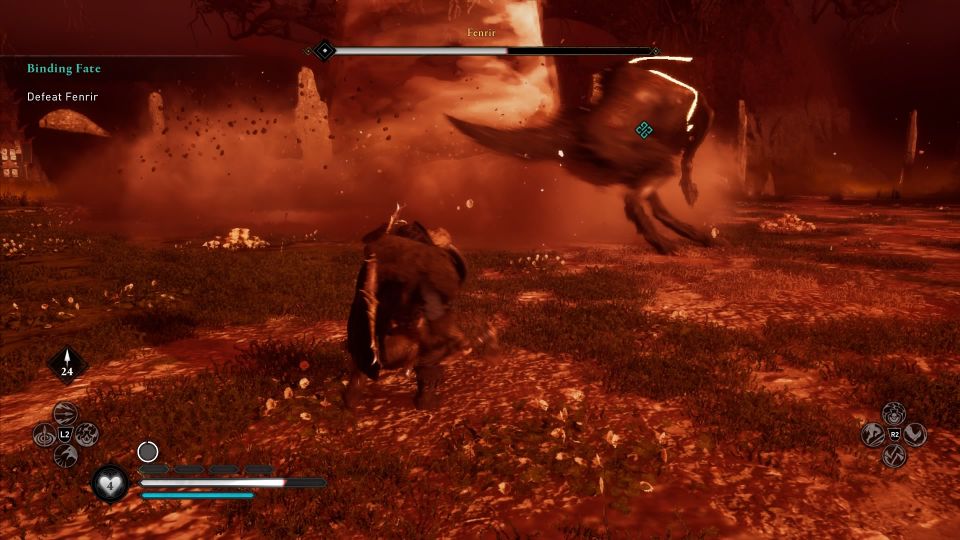 The quest ends after Fenrir gets bound completely.
Tyr will lose his arm similar to what Sigurd experienced.
---
Related posts:
Assassin's Creed Valhalla: Bound To Fate Walkthrough
AC Valhalla: The Forge And The Flame Walkthrough