Lost Glory is a quest under Eurvicscire in Assassin's Creed Valhalla.
Your task is to check on Halfdan and later aid him in certain stuff.
Here's a walkthrough of Lost Glory in AC Valhalla.
Suggested power: 190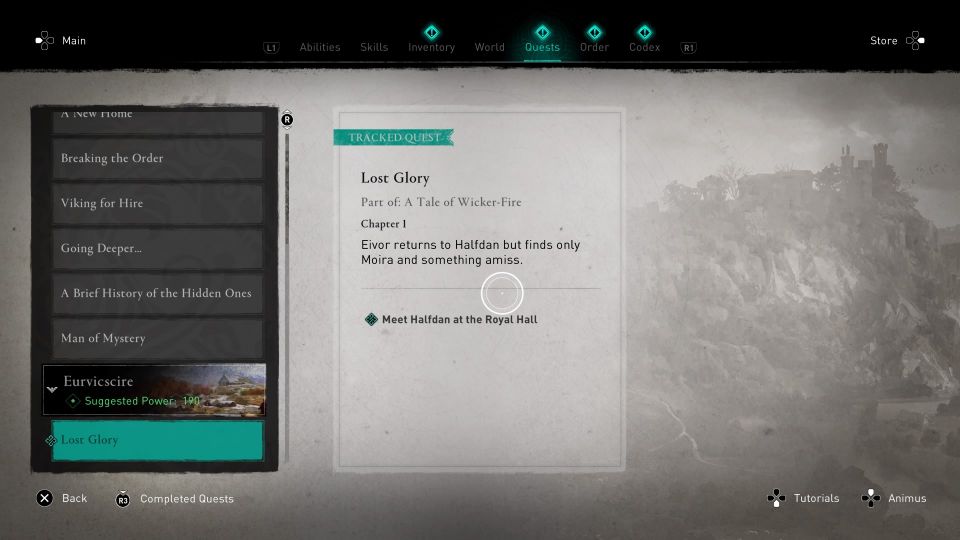 Meet Halfdan at the Royal Hall
Head back to the Royal Hall in Jorvik.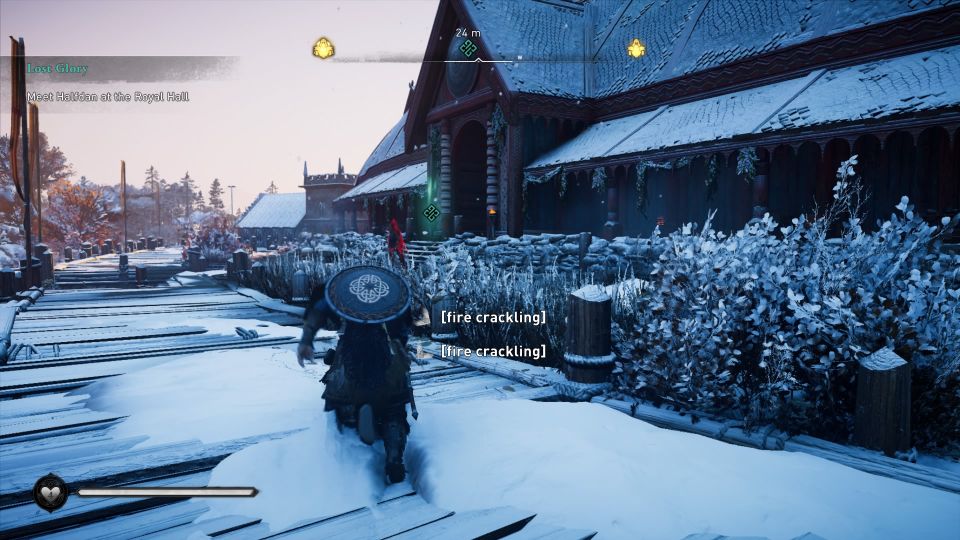 Halfdan won't be inside. Speak to Moira instead.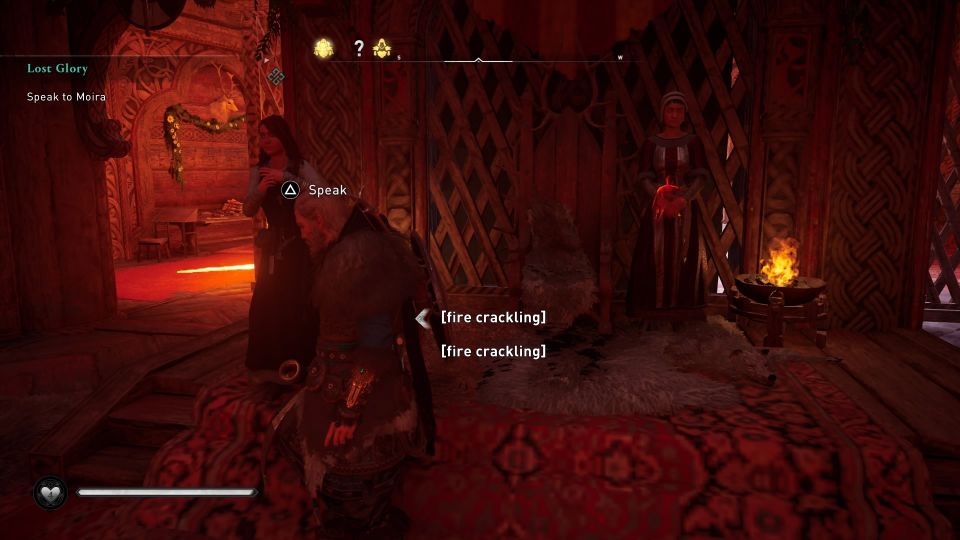 Find and speak to Halfdan
Head to the village of Picheringa to find Halfdan. The exact location is shown in the map below, marked by the quest symbol. It's far east of Jorvik.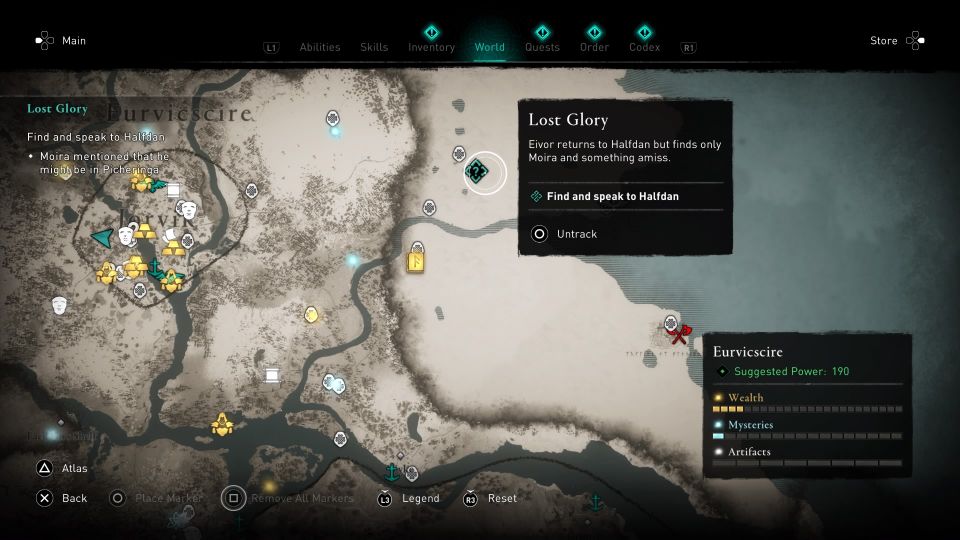 You will see Halfdan towards the upper part of the village, near an exit.
Talk to him. He'll ask you if Ivarr died well as he just heard the news.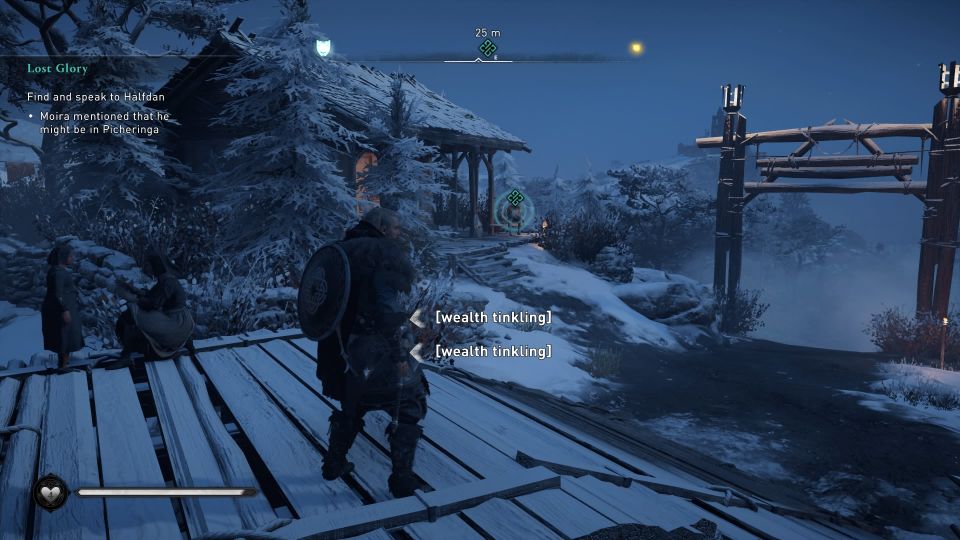 Find and retrieve Halfdan's hammer
Halfdan will tell you that he lost his hammer. Get to the exact location shown below, marked by the quest symbol.
It's north or slightly northwest of Picheringa.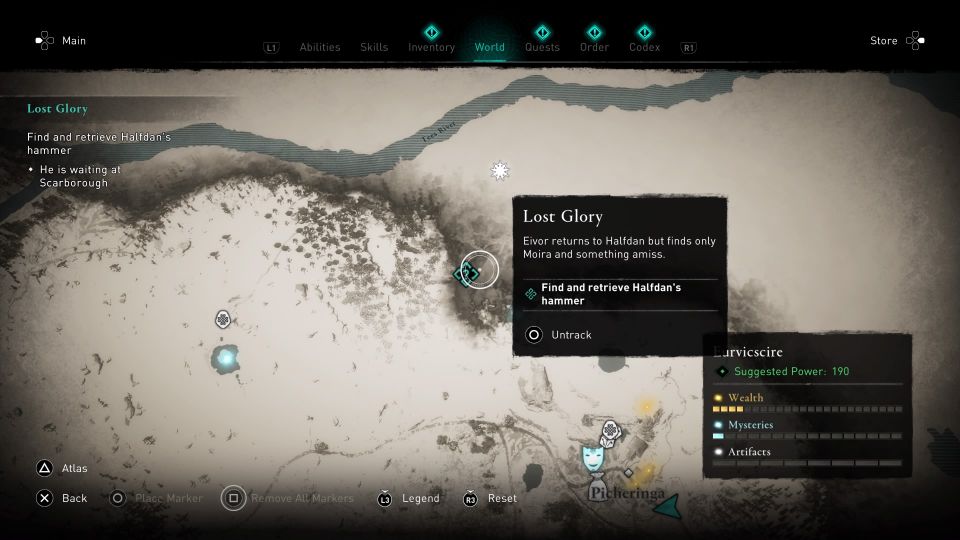 As you reach Dalby Forest, you'll see Beonton protecting the hammer from three wolves.
Kill the wolves and take the hammer.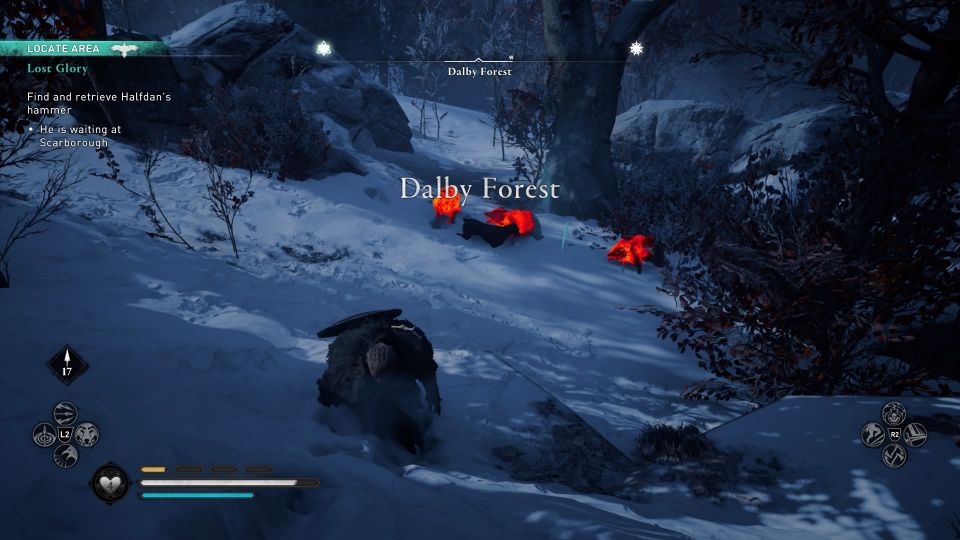 Get to Scarborough
Halfdan will be waiting at Scarborough. The exact location is shown below, marked by the quest symbol. It's all the way to the east.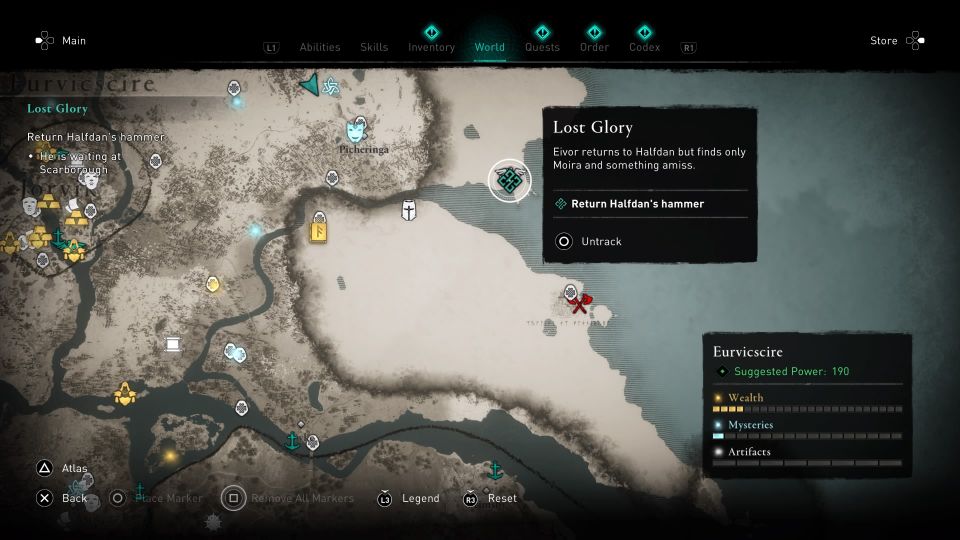 You should see the ruins of a light house.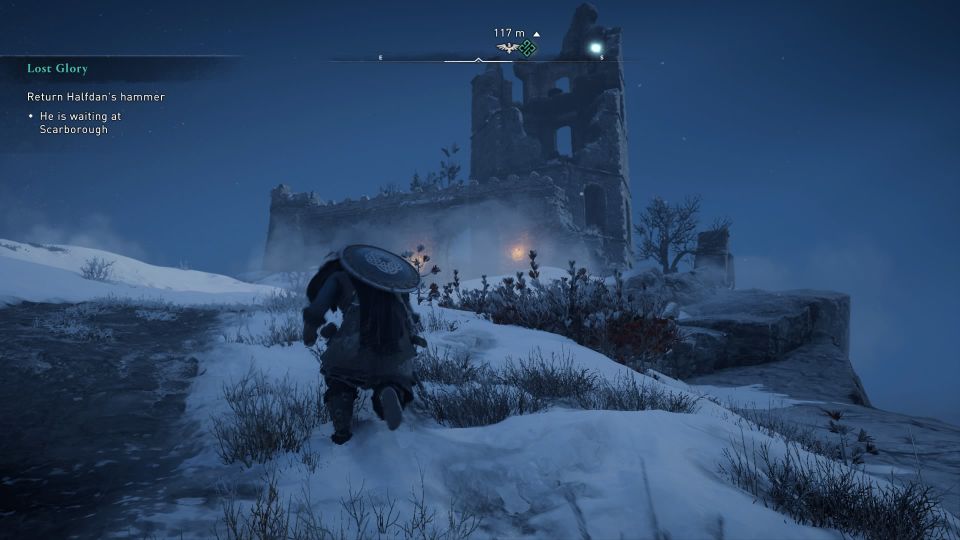 Halfdan is sitting at the cliff. Talk to him.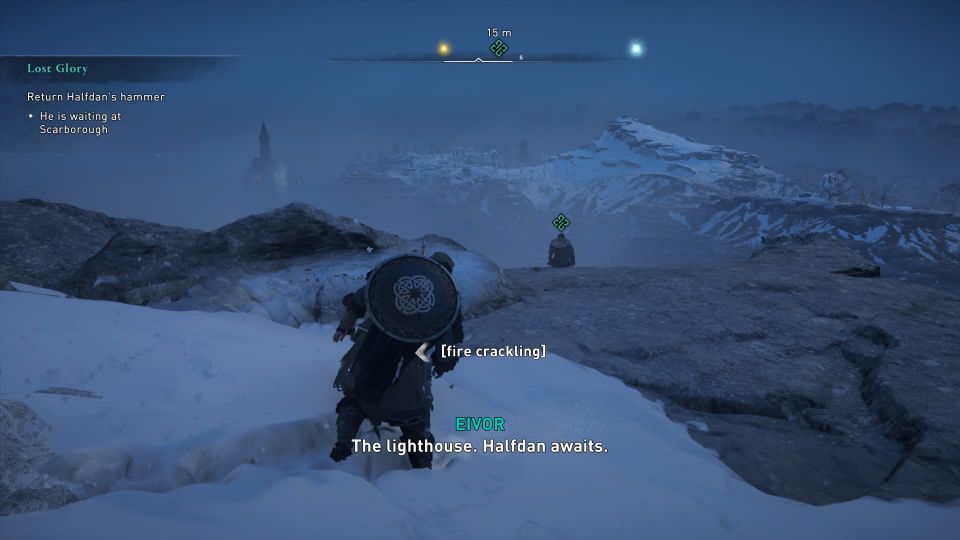 Again, he'll ask about Ivarr. You can either tell him Ivarr died a warrior or his brother died a coward. It shouldn't affect the ending.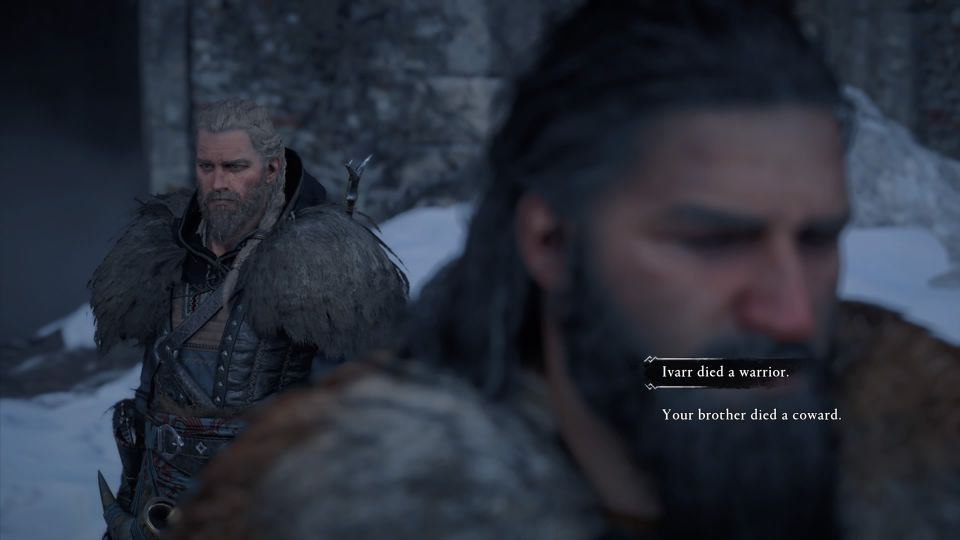 Light the brazier
Finally, climb up the tower and light the brazier at the top.
Use a torch to do so. The quest ends here.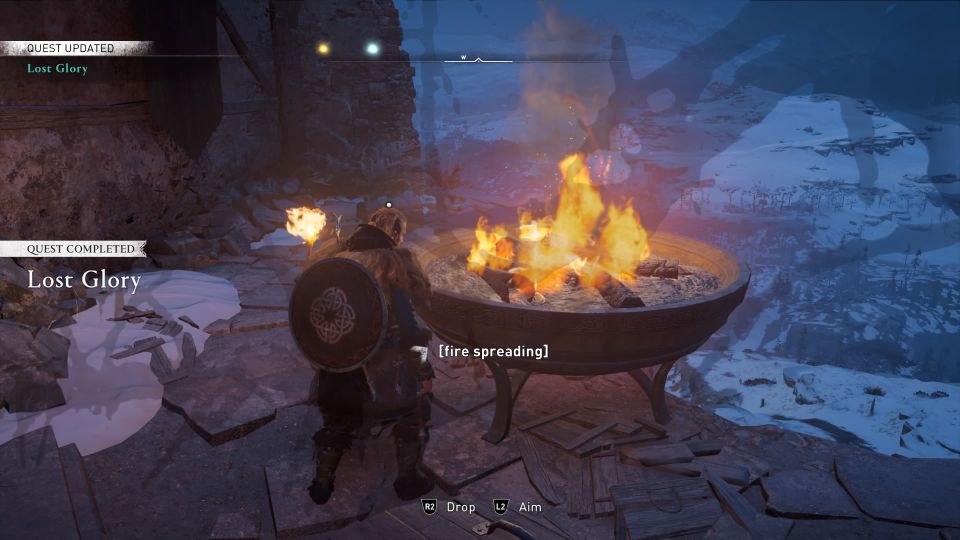 ---
Related posts:
Assassin's Creed Valhalla: Reporting On Eurvicscire Walkthrough
AC Valhalla: Of Blood And Bonds (Halfdan Or Faravid Choice)