Of Blood And Bonds is a quest under Eurvicscire in Assassin's Creed Valhalla.
Your task is to finally celebrate the crowning of Halfdan, and later decide to side with either Halfdan or Faravid.
Here's a walkthrough of Of Blood and Bonds in AC Valhalla.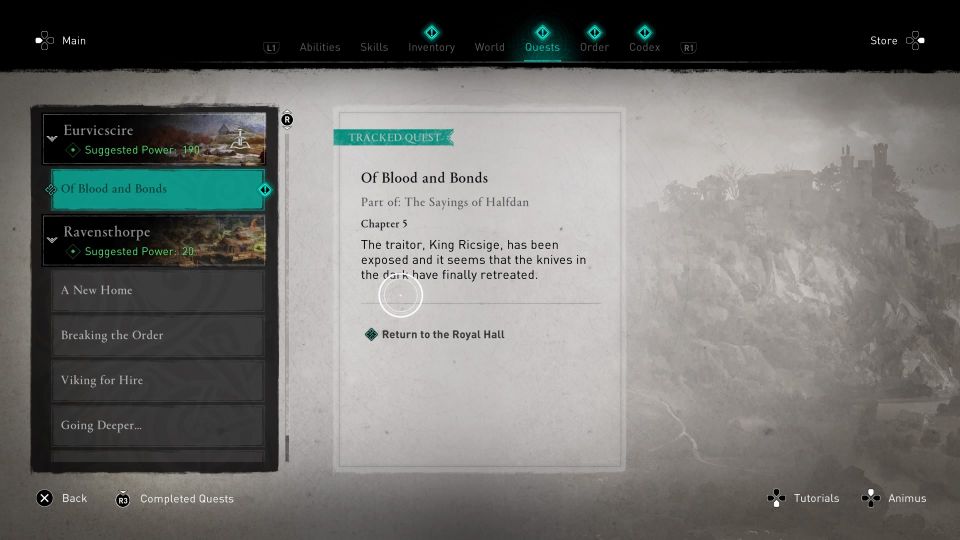 Return to the Royal Hall
Head to the Royal Hall in Jorvik to begin the quest.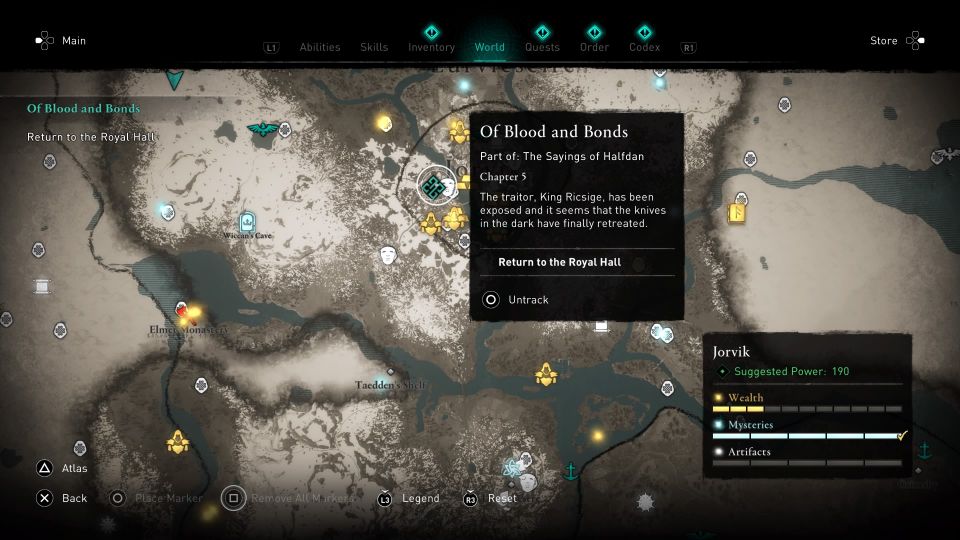 Enter the Royal Hall and you'll see Moira inside. Talk to her. Follow her until she stops.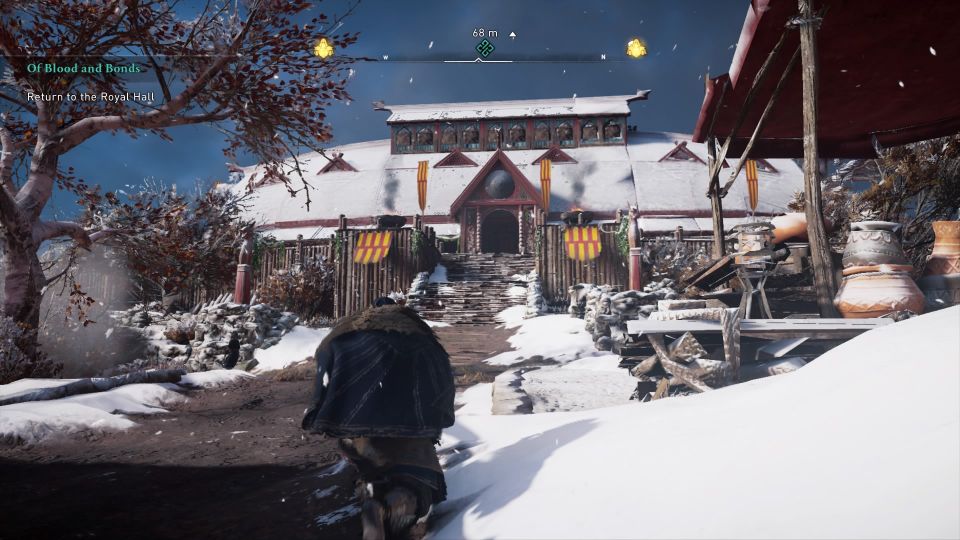 Meet Halfdan
To begin with the coronation, meet Halfdan and Faravid outside.
After following Moira earlier, continue to go out of the hall and you should see the two of them outside.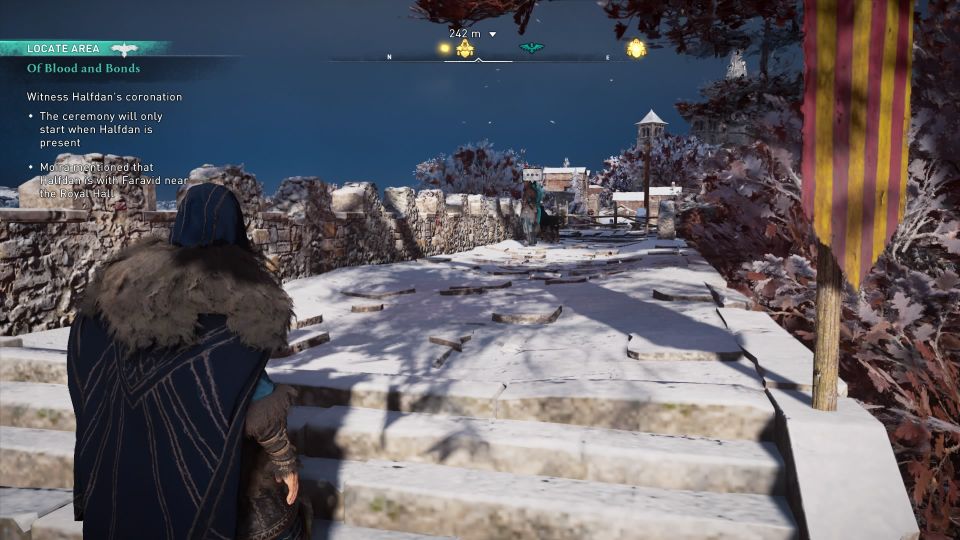 Start the coronation
Halfdan will slowly walk into the hall.
Once he is seated, you can talk to him to begin the coronation, or enjoy the festivities first.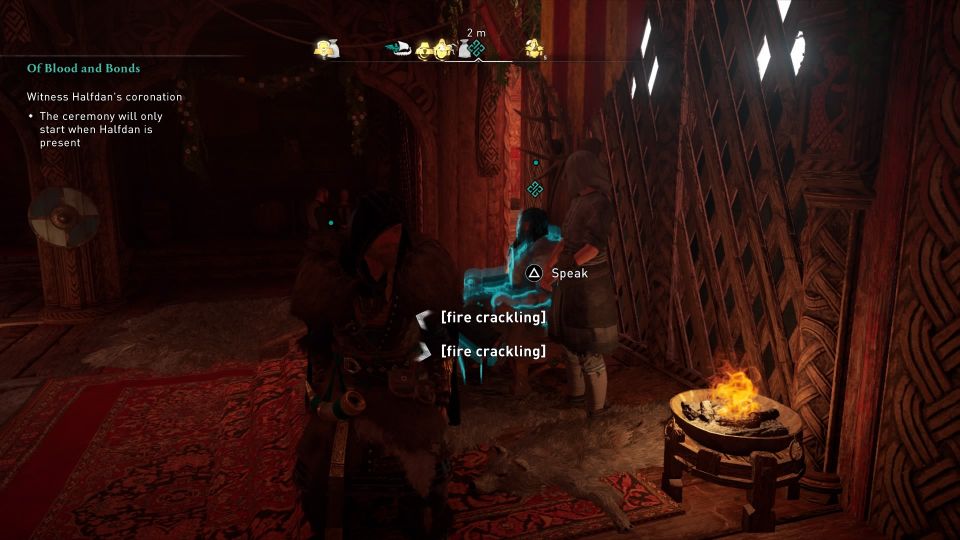 Halfdan or Faravid choice and consequences
During the coronation, Halfdan will suddenly spit out blood. Eivor looks at the goblet and it's made of lead according to Moira.
These goblets have caused lead poisoning over the years, and they were given by Faravid.
Halfdan then accuses Faravid of wanting to kill him.
You then have to make a choice between:
Stand down or fight me, Faravid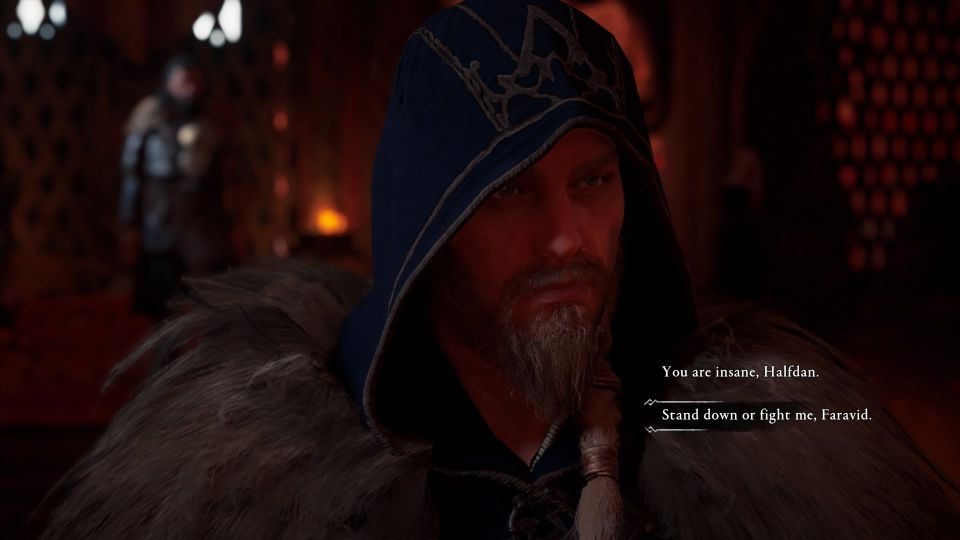 If you choose to say Halfdan is insane
If you chose the first option, Halfdan will be angry and scolds Eivor for standing with a traitor. Faravid will say Halfdan is not his king because the latter accuses him of treachery. Halfdan then exiles Faravid from his land. You will then have to escort Faravid out of Jorvik. When asked about the lead goblets, Faravid doesn't confirm that he did it, nor did he deny.
This keeps Faravid alive, but he may not join you at the settlement either.
Also, it may lead to Halfdan not wanting an alliance with you but I'm not sure.
If you choose to fight Faravid
I chose the second option which is to fight Faravid.
You'll then be required to defeat him in a battle.
The battle is quite straightforward. Just parry his multiple attacks and then land some hits.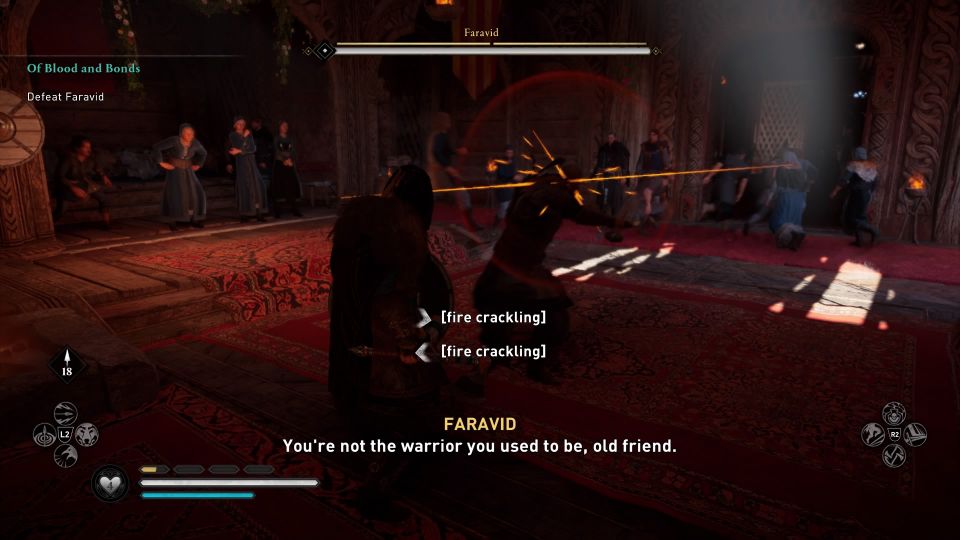 You should also aim at his weak points shown in the image below.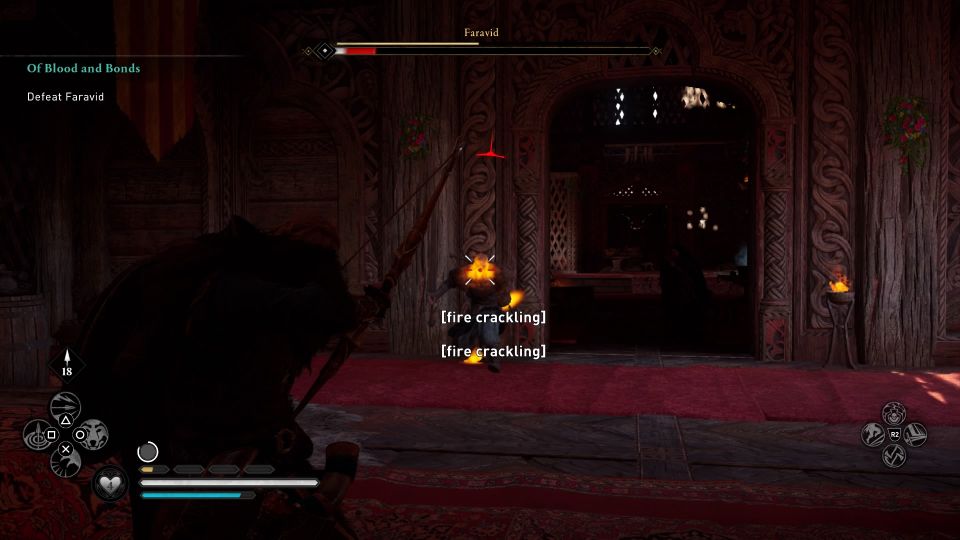 After defeating Faravid, Halfdan will kill Faravid himself but later weeps at what has happened.
You will gain an alliance with Halfdan.
---
Related posts:
AC Valhalla: Honor's Hubris Walkthrough
Assassin's Creed Valhalla: This Son Of Jorvik Walkthrough