This Son of Jorvik is a quest under Eurvicscire in Assassin's Creed Valhalla.
Your task is to forge a letter from Halfdan to get Ricsige's army to help in the war.
Here's a walkthrough of This Son of Jorvik in AC Valhalla.
Suggested power: 190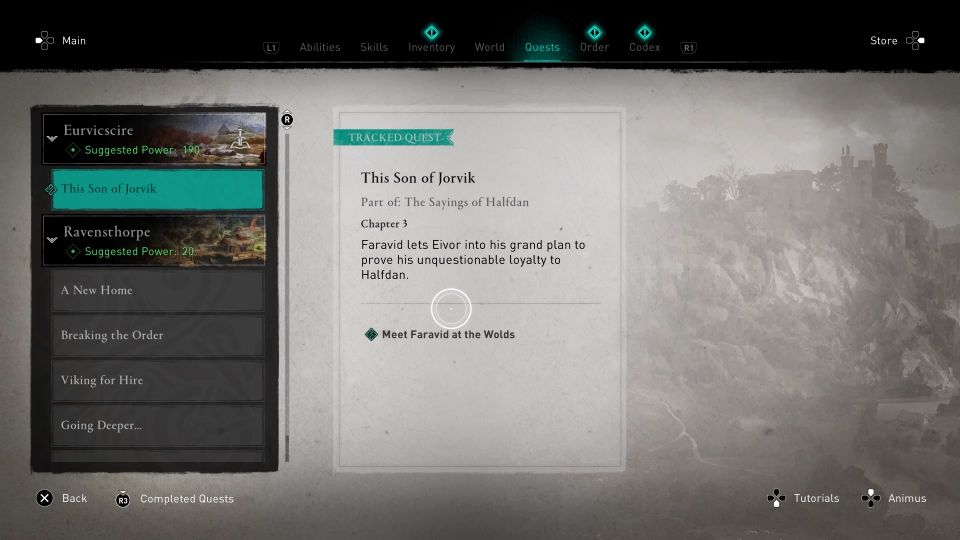 Meet Faravid
To begin the quest, meet Faravid at the Wolds. His exact location is shown in the map below, marked by the quest symbol.
It's east of Jorvik.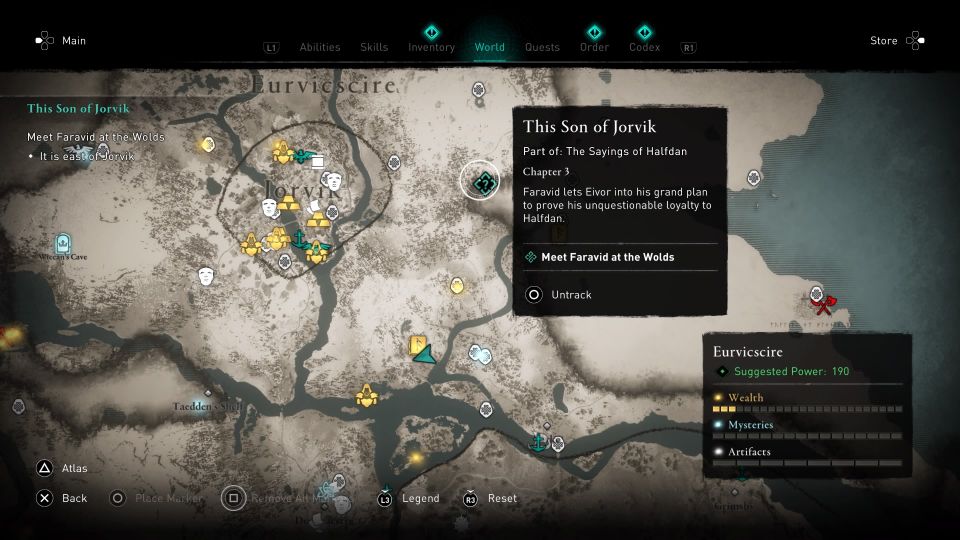 You will see him alone in the camp site.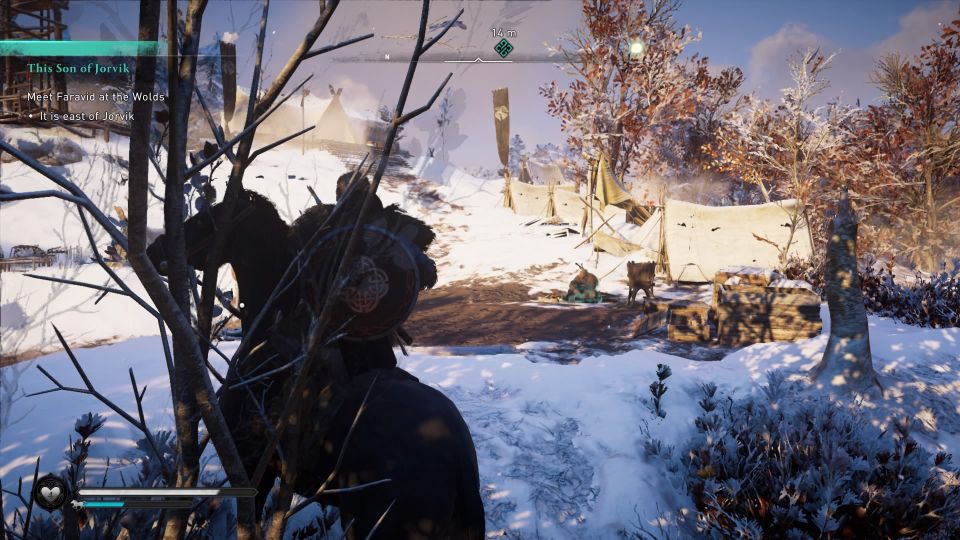 Race Faravid to Jorvik
Next, you have to race Faravid to Jorvik. Drink the wine first and then get on the horse.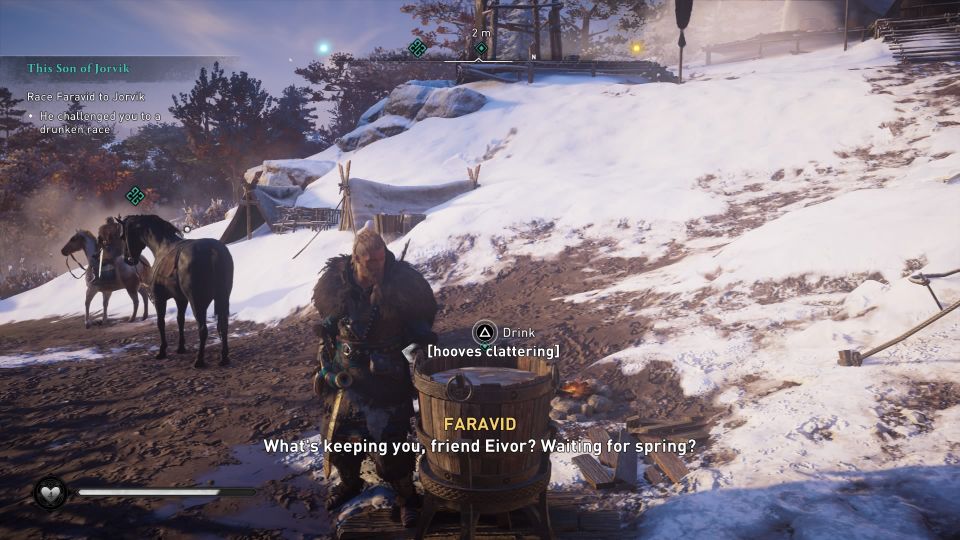 You just have to go all the way to Jorvik's gate.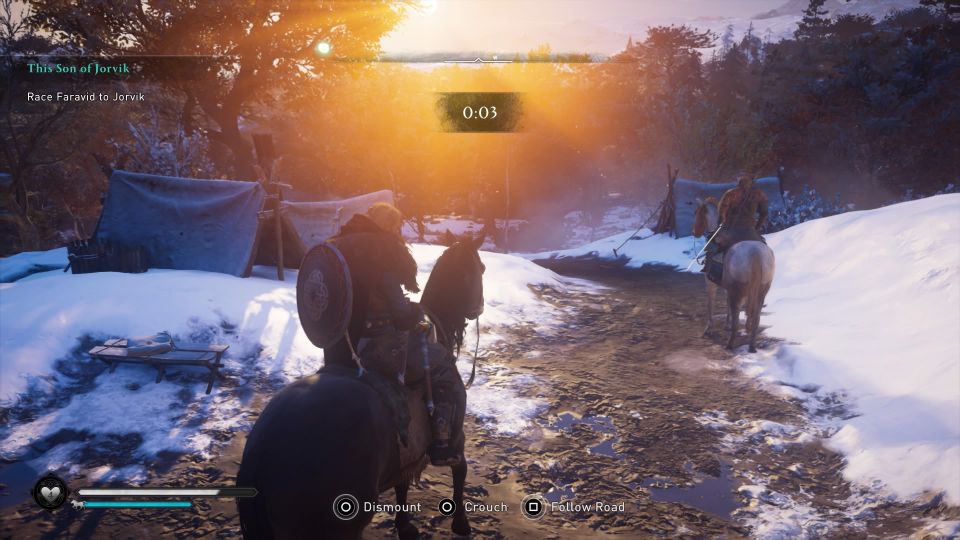 Reach the Royal Hall
Next, head to the Royal Hall. Faravid plans to get King Ricsige to help with the war without Halfdan's knowledge.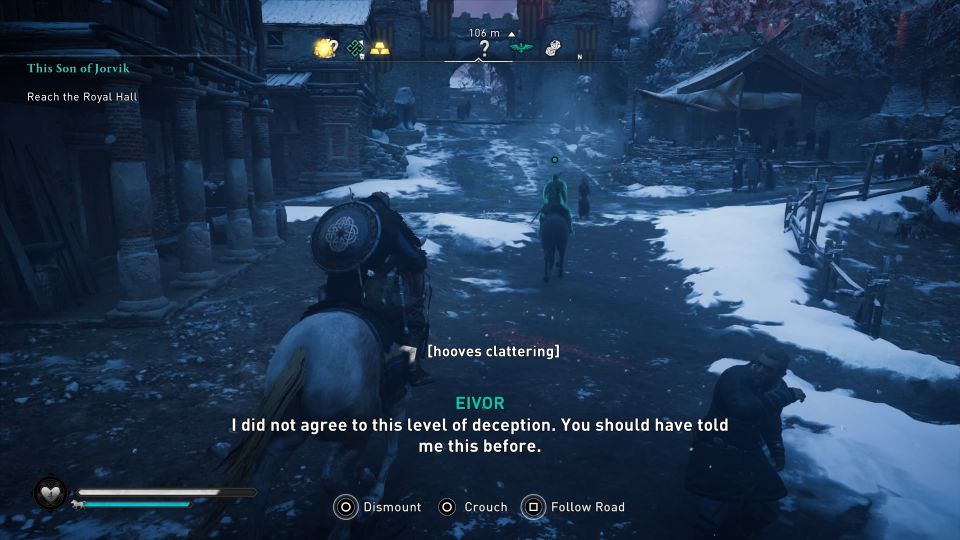 Halfdan knows or Halfdan does not know
When King Ricsige asks, you can either tell him that Halfdan knows about Faravid's plan or that he doesn't know.
If you tell him Halfdan knows, Ricsige still needs a written proof before he will deploy the army. You just have to meet Hjorr later to get a forged letter. I chose the first option.
If you tell him Halfdan doesn't know, you also need to get a forged letter but it will take more steps to procure it.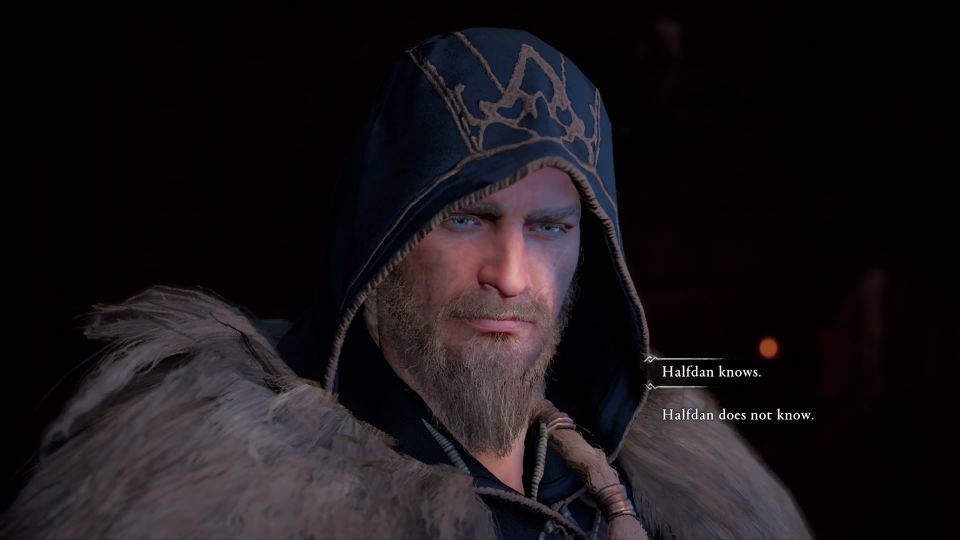 Find and speak to Hjorr
I chose to tell Ricsige that Halfdan knows. Head to the alehouse marked on the map below.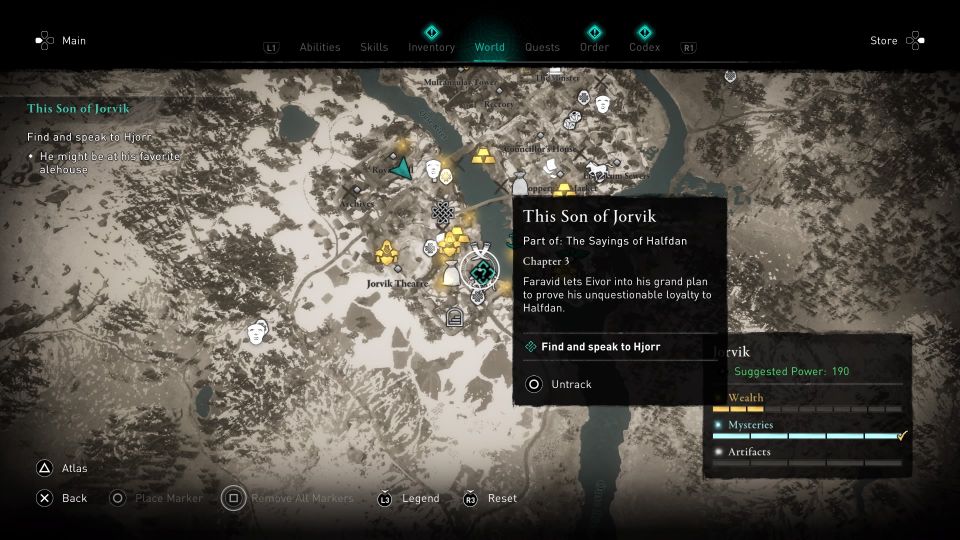 You will see Hjorr arguing with some drunkards.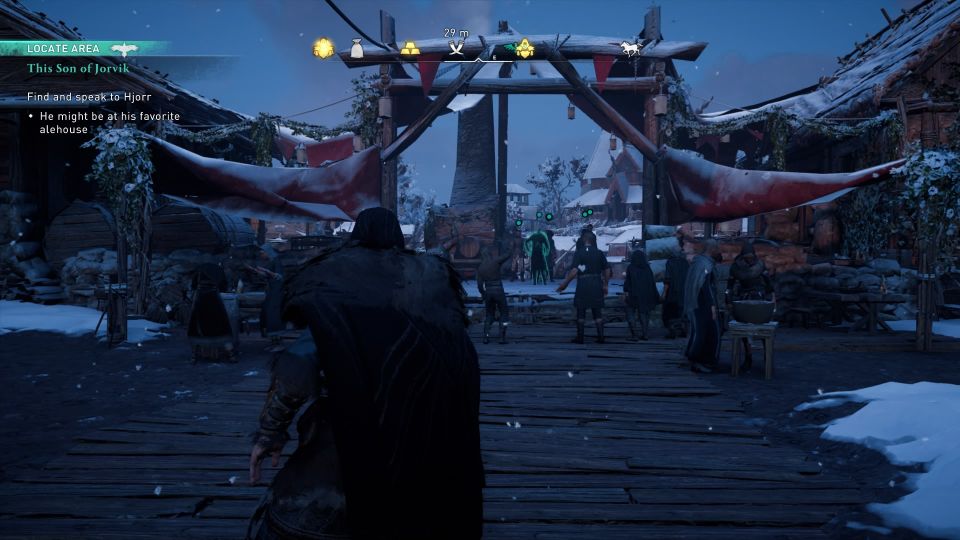 You'll then need to beat them all in a fist-fight.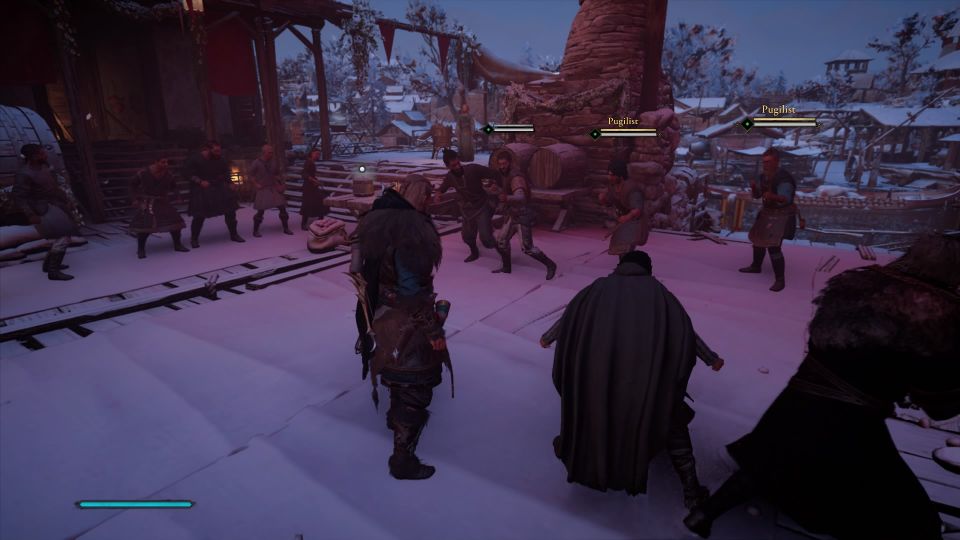 Wait for Hjorr
Drink with Ljufvina while waiting for Hjorr to forge the documents.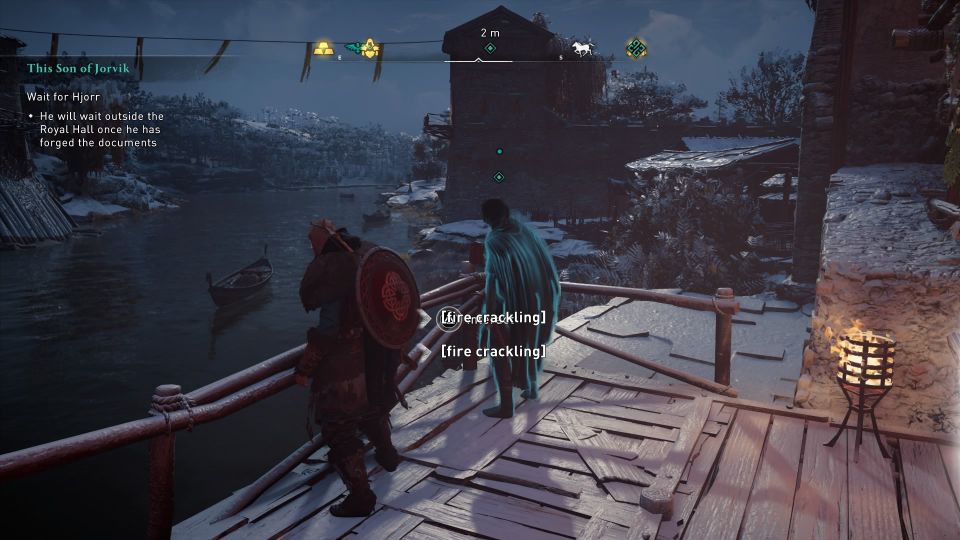 Return to Hjorr
Then, head to the Royal Hall. Hjorr will be waiting outside to pass the documents.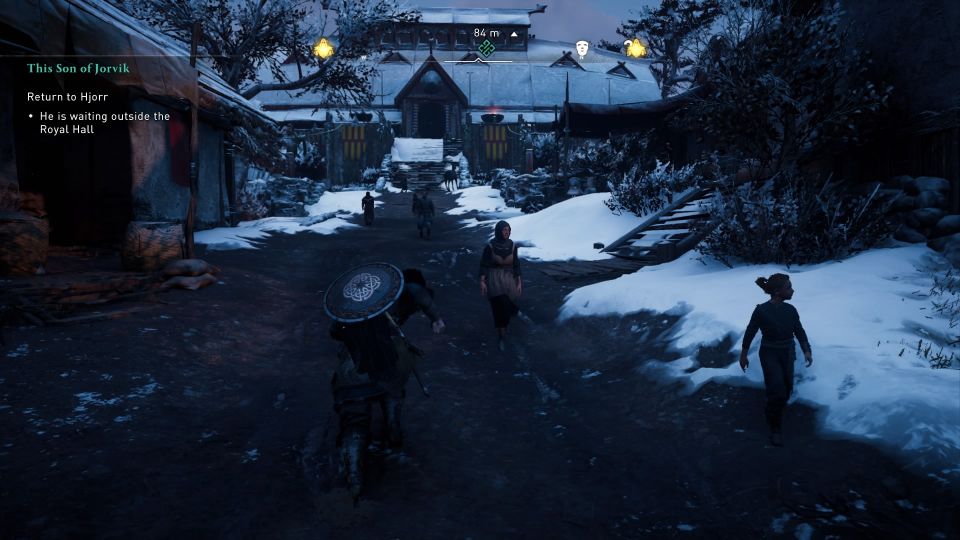 Speak to Ricsige again and he'll agree to go to war.
The quest ends here.
---
Related posts:
Assassin's Creed Valhalla: Sunken Hope Walkthrough
Assassin's Creed Valhalla: Road To Hamartia Walkthrough
AC Valhalla: How To Get The Book Of Knowledge In Petuaria Ruins