Heavy is the Head is a main quest in Ledecestrescire in Assassin's Creed Valhalla.
Your task is to watch Ceolwulf become the new Mercia ruler and also defeat Burgred's soldiers.
Here's a walkthrough of Heavy is the Head in AC Valhalla.
Suggested power: 20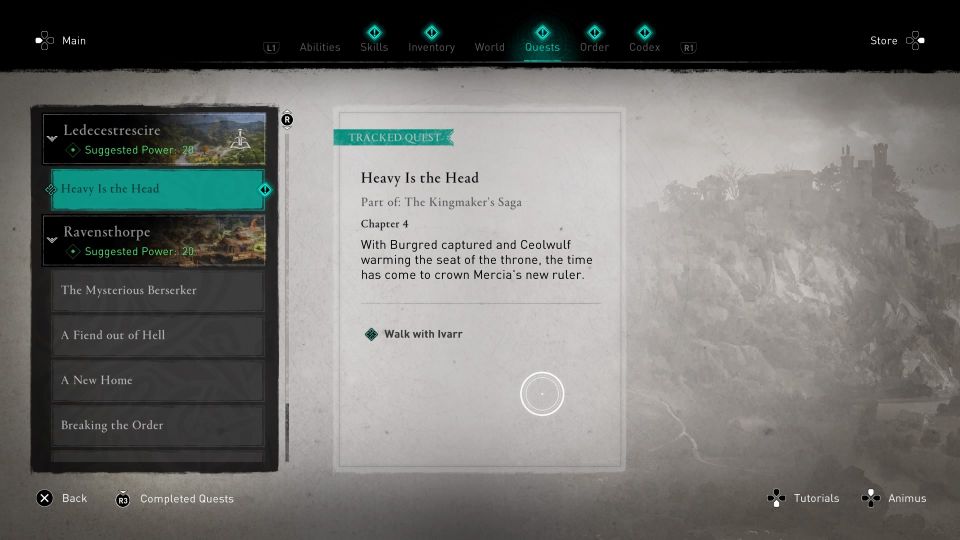 The quest starts immediately after the previous ends. Follow Ivarr until you trigger a cutscene.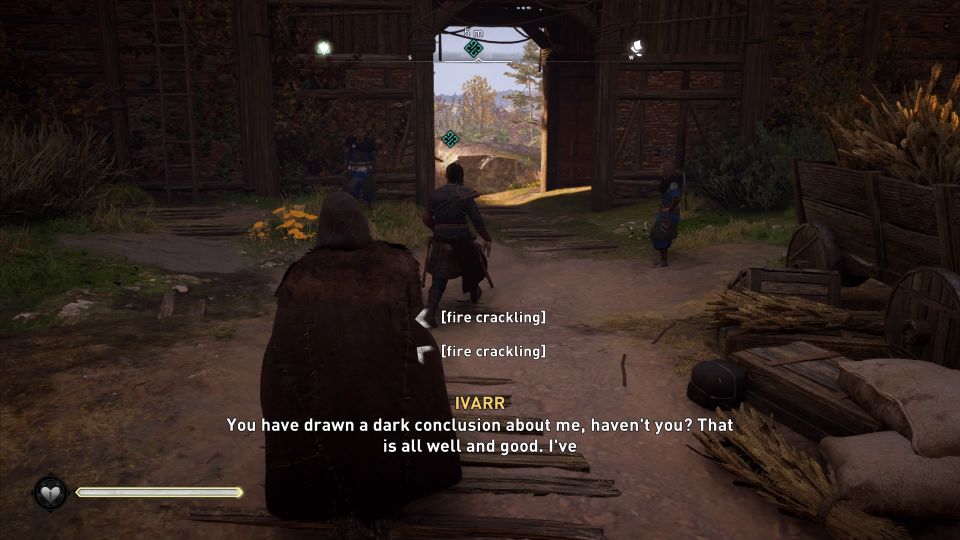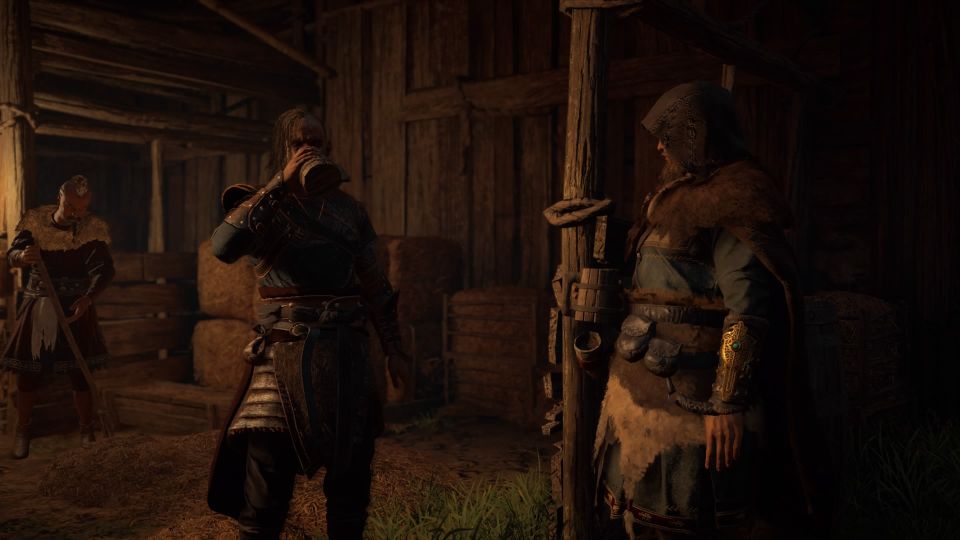 Reach the longhouse
After waking up, head to the longhouse to watch the crowning of Mercia's new ruler.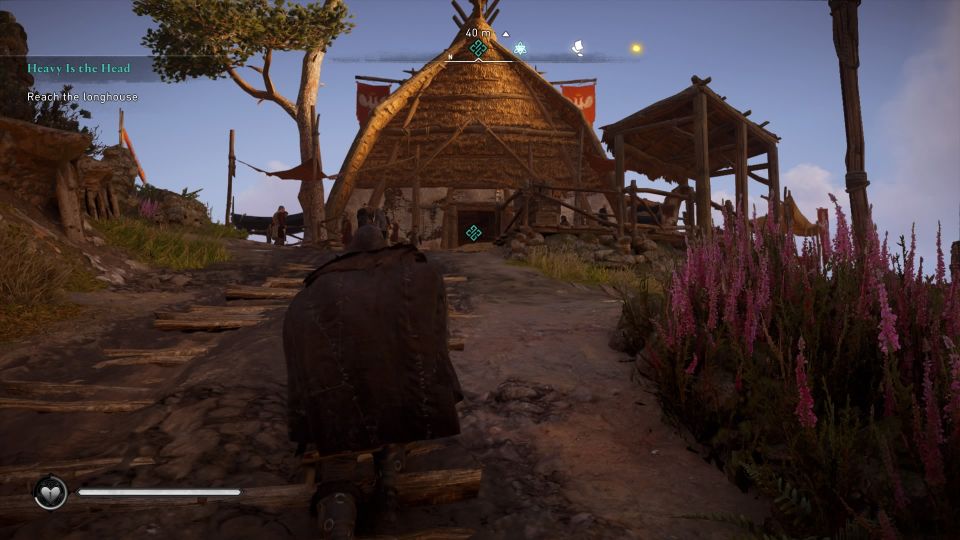 During the cutscene, you'll learn that Leofrith has arrived with some soldiers to attack Repton. Head towards the area.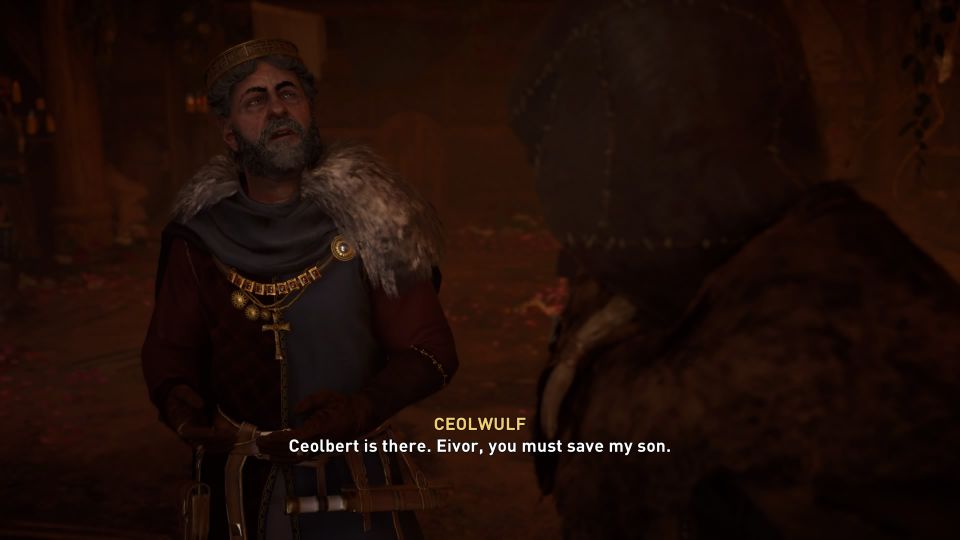 Travel to Repton
You can fast travel immediately to Repton to save time.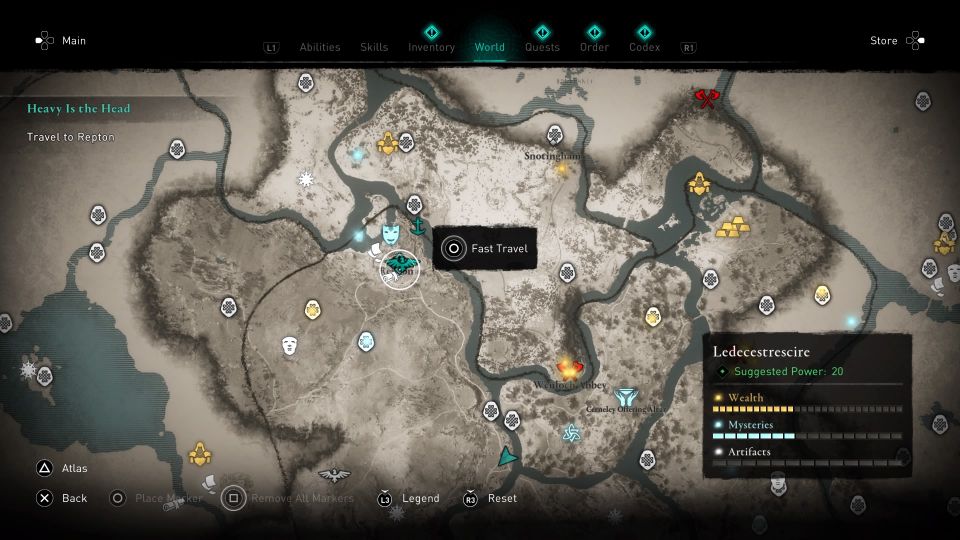 Look for Ceolbert
In the area, look for Ceolbert.
You will get a hint saying Leofrith is chasing someone.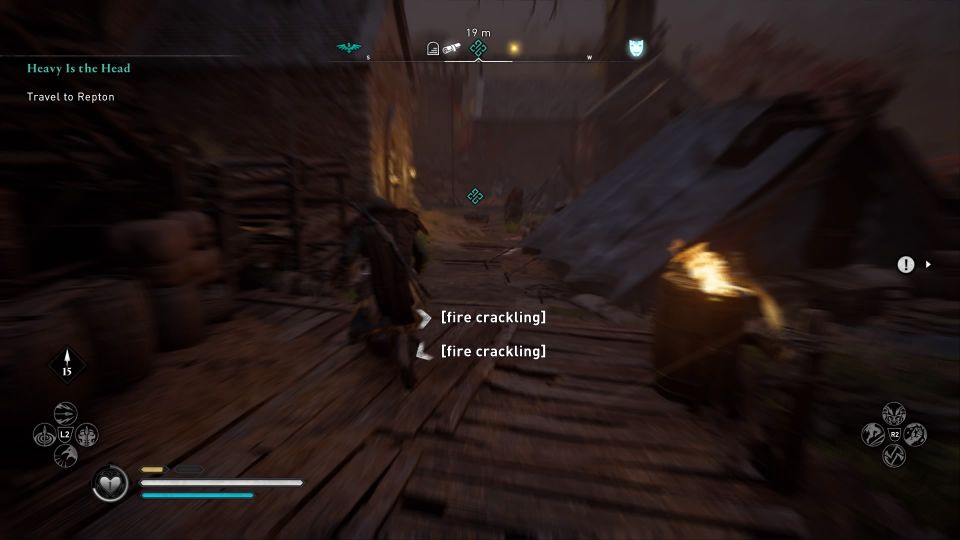 Search for Ceolbert
Head towards the Isle of Waifs to find Ceolbert. It's located northwest of Repton.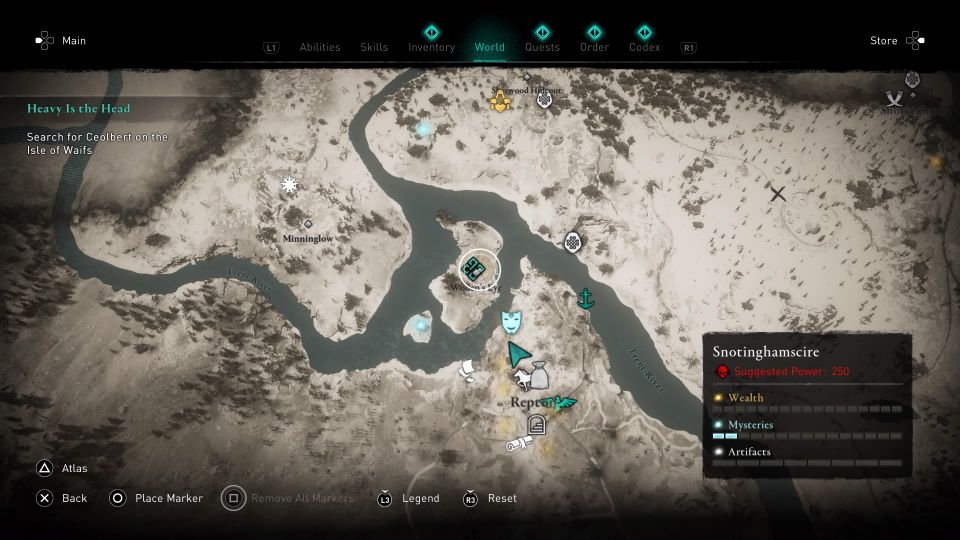 Look around the area until you see Leofrith and Ceolbert. You should be able to hear their voices nearby. A cutscene will trigger.
Defeat Leofrith
Here, you'll have to defeat Leofrith. The fight is quite straightforward.
Try to just dodge for this fight, as parry doesn't seem to get him vulnerable. He uses a two-handed sword and you should be able to avoid his attacks as they're slower.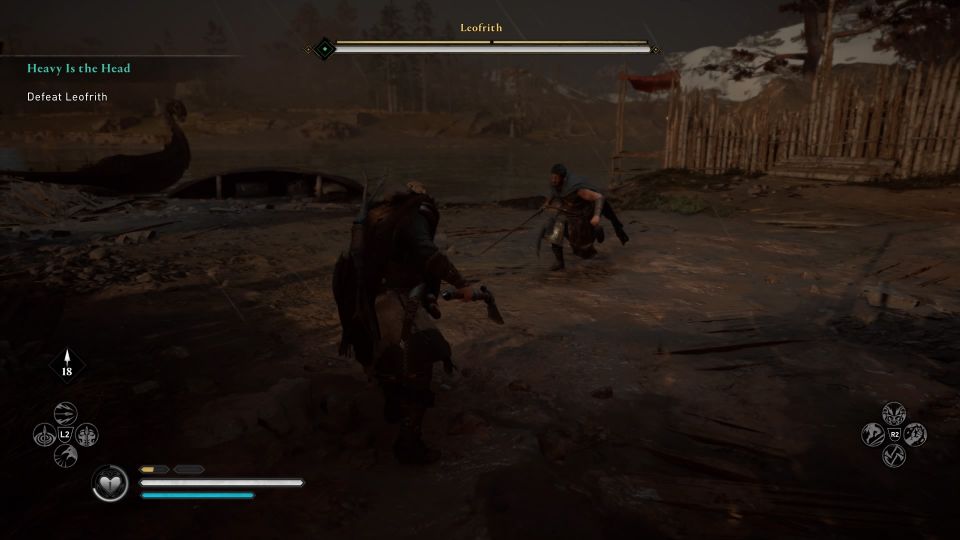 Spare or kill Leofrith
Here, you need to make a decision whether to spare or kill Leofrith.
We chose to spare him meaning Eivor will tell Leofrith the truth of Burgred abandoning him. Leofrith will thank Eivor and eventually leave to Rome.
He will also tell Eivor to destroy the letter meant for zealots, or the zealots will all come after him.
You will unlock a new quest to remove the letter before the zealots arrive. You have to do it immediately after this quest or it will be too late.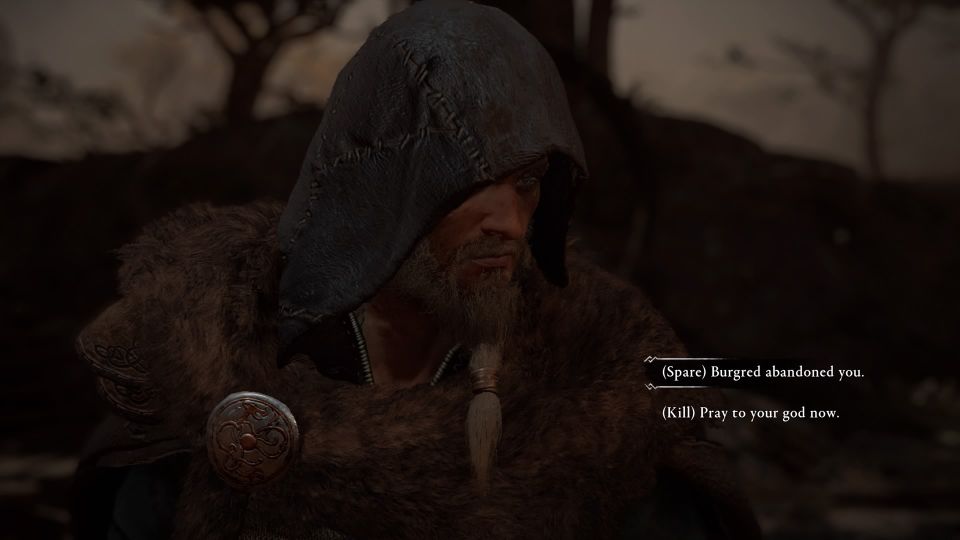 Return to the brothers
Bring Ceolbert with you back to the brothers in Repton.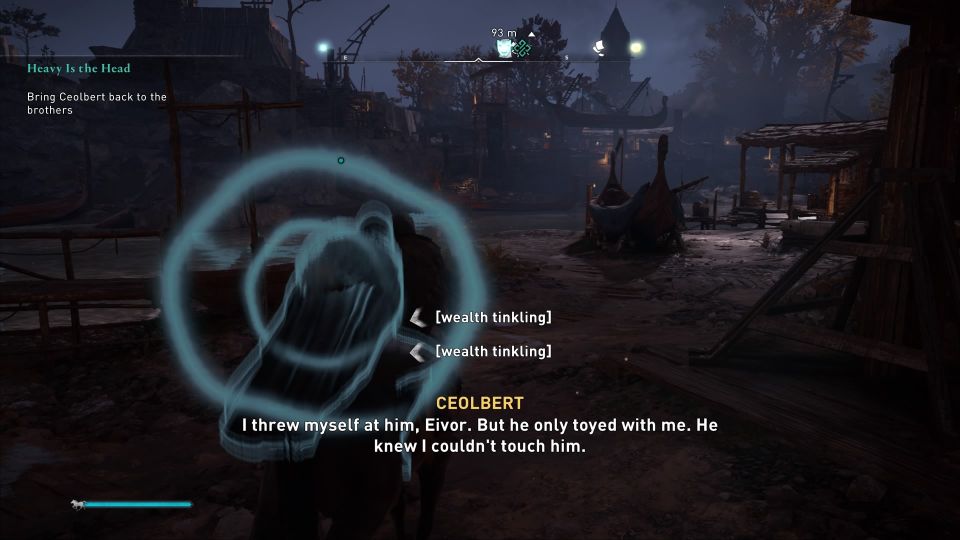 The quest ends here.
---
Related posts:
Assassin's Creed Valhalla: Tilting The Balance Walkthrough
AC Valhalla: Rumors Of Ledecestre Quest Walkthrough
Assassin's Creed Valhalla: The Walls Of Templebrough Walkthrough