The Walls of Templebrough is a main quest in Ledecestrescire in Assassin's Creed Valhalla.
Your task is to find and capture Lady Aethelswith from Templebrough.
Here's a walkthrough of The Walls of Templebrough in AC Valhalla.
Suggested power: 20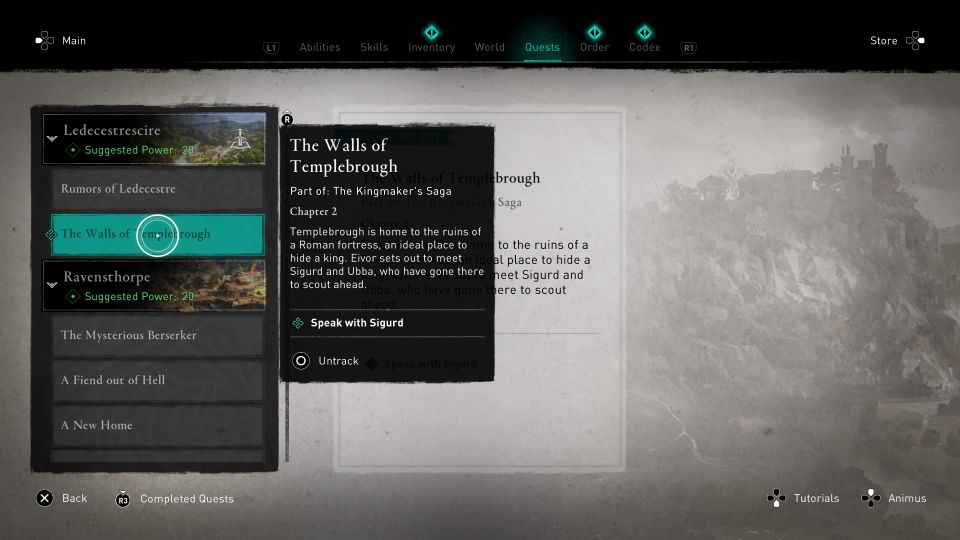 To begin the quest, meet Sigurd at the location marked in the map.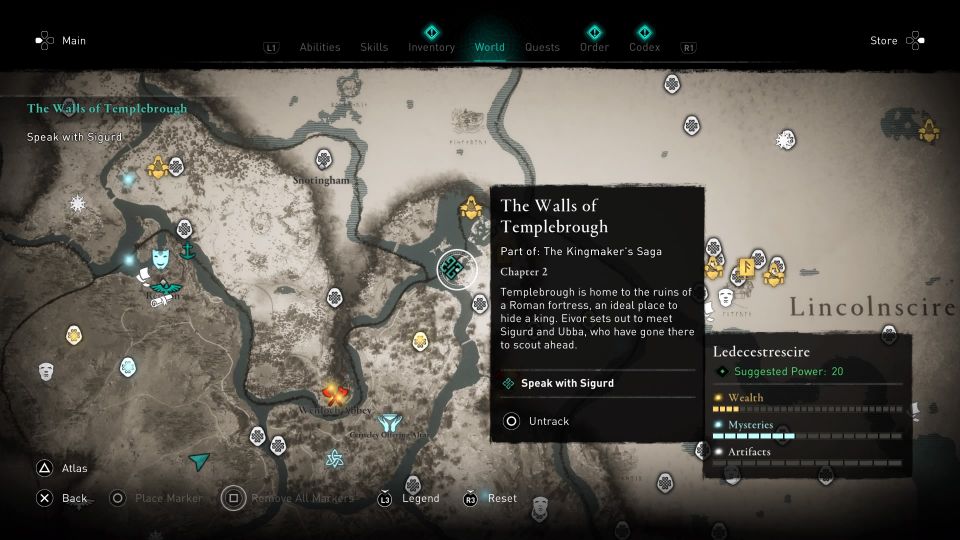 You will see him with Ubba and Ivarr. Talk to Sigurd to proceed.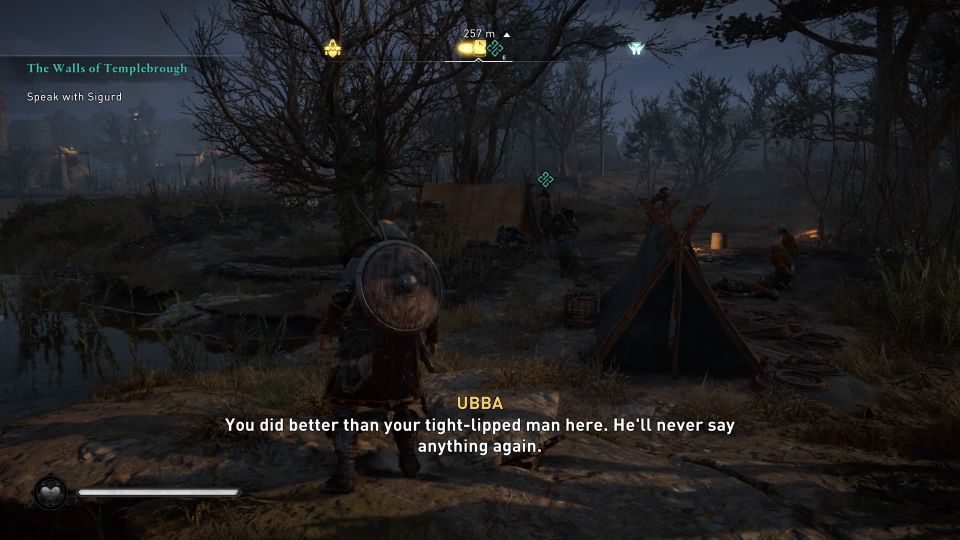 Find and confront Lady Aethelswith
Head into Templebrough with Sigurd.
He'll follow you all the way. Inside, there are plenty of treasures to take.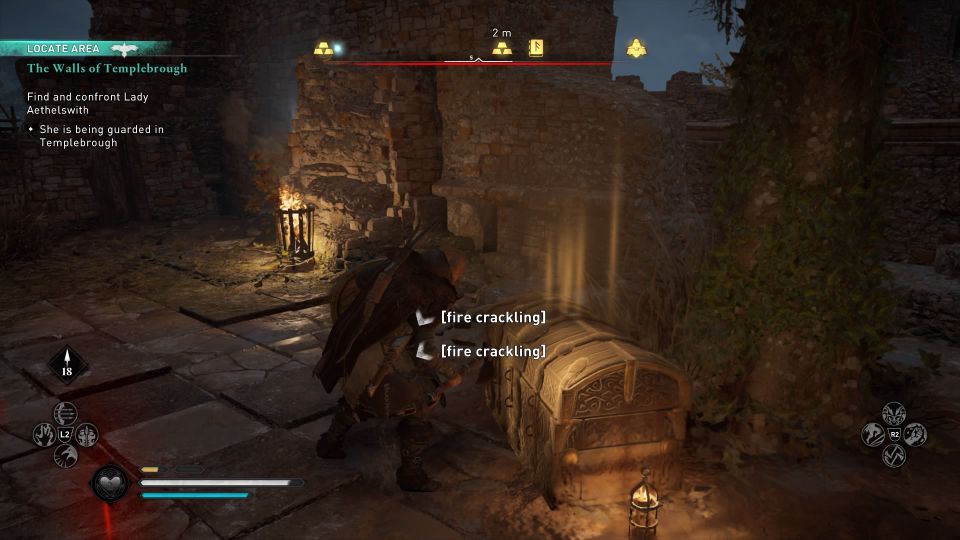 The book of knowledge in Templebrough is actually in the same direction as the quest.
If you use Odin's sight, you will see that the "Queen" is located somewhere at the bottom of the keep.
However, the entrance is actually at the upper area of the keep. There's an opening on one of the walls. It's the same opening that leads you to the book of knowledge.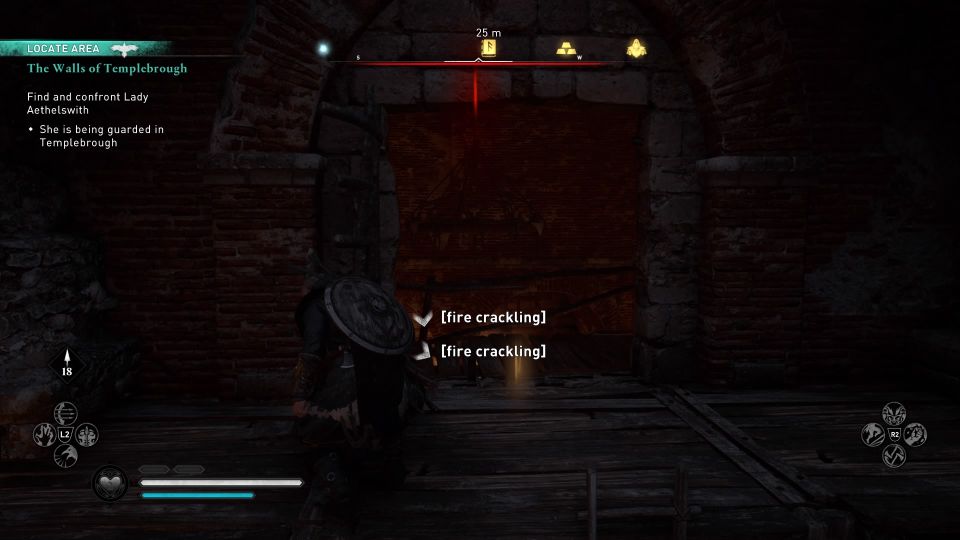 Enter the keep and you will find the book of knowledge. It will give you the Piercing Shot ability.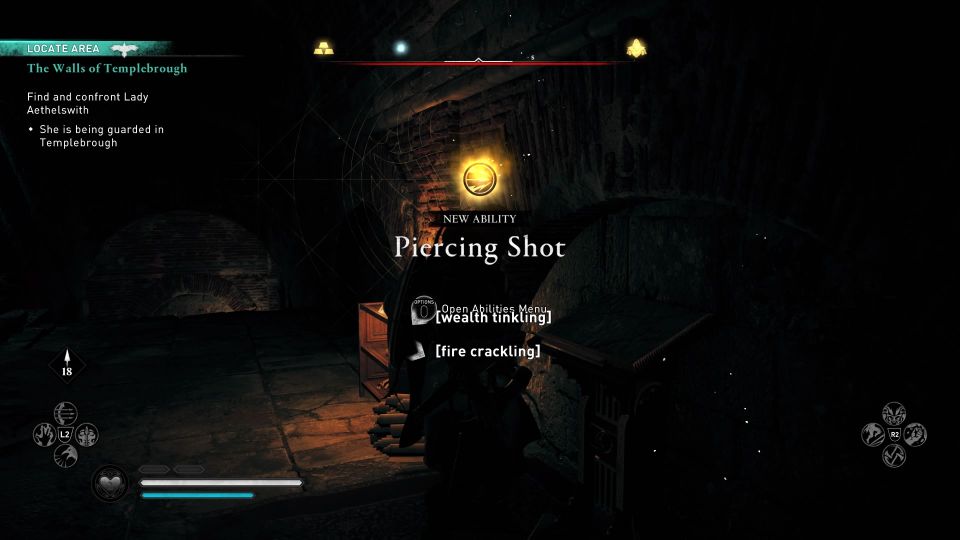 From the book of knowledge, you will see stairs going downwards. Continue following the path down.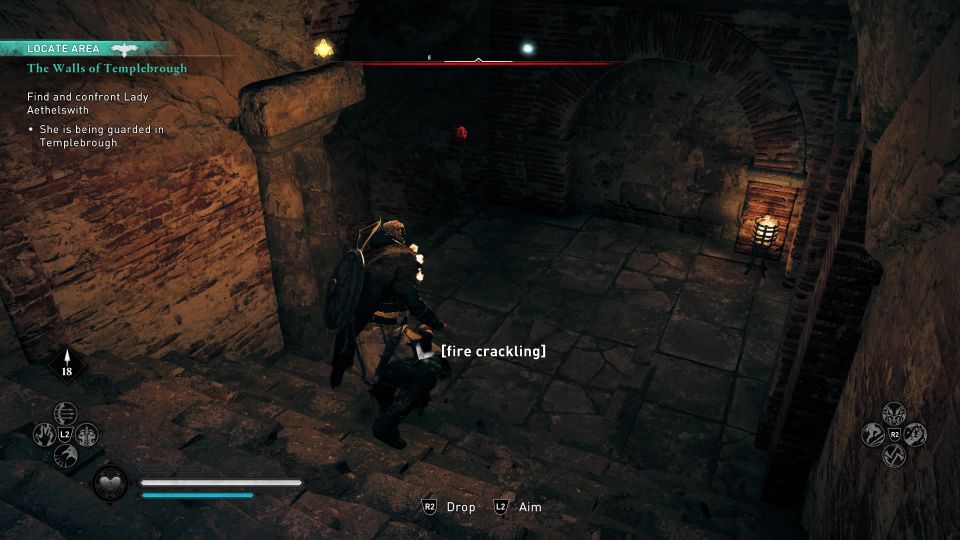 Open the door and you'll trigger a cutscene. The handmaiden here will pretend to be the queen.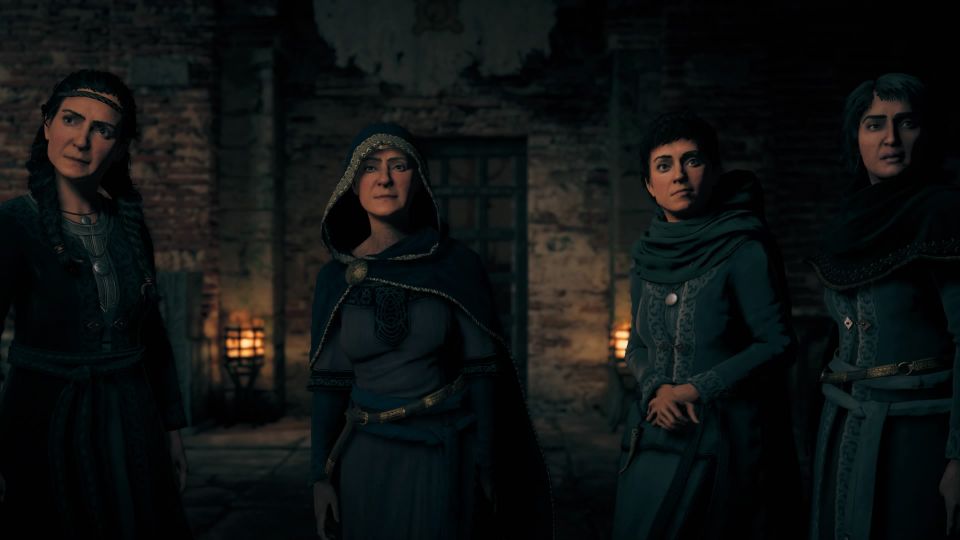 Capture Aethelswith
Head out of the keep to find Aethelswith. You will come across a lot of guards just outside the keep but you can ignore them.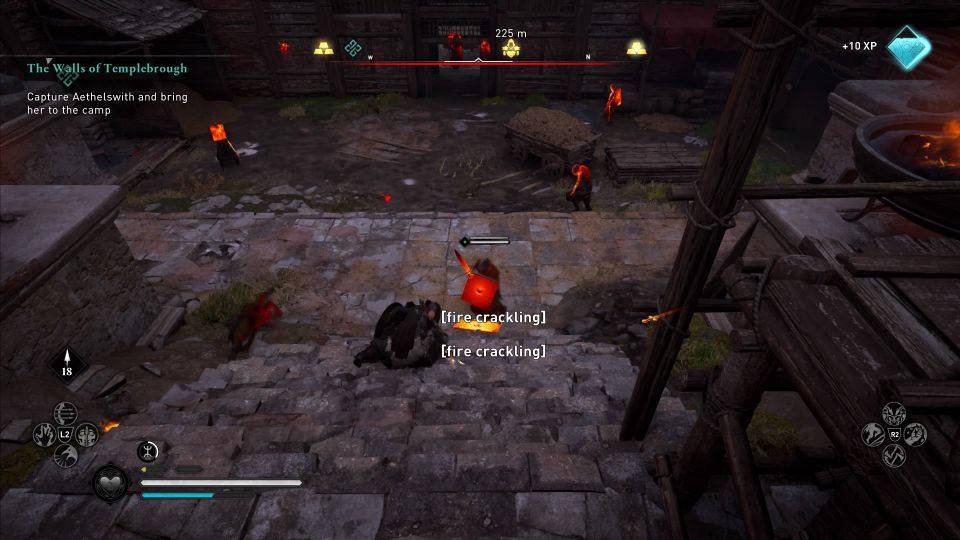 She is actually located on a boat in the river.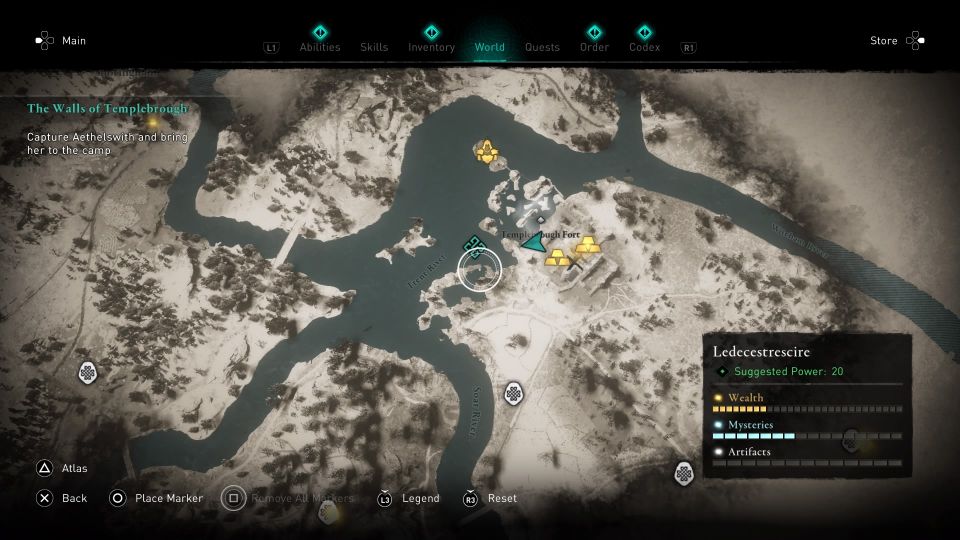 One way of stopping the boat is by shooting the person paddling it.
The queen will keep swimming away and you can't tie her unless she goes to land.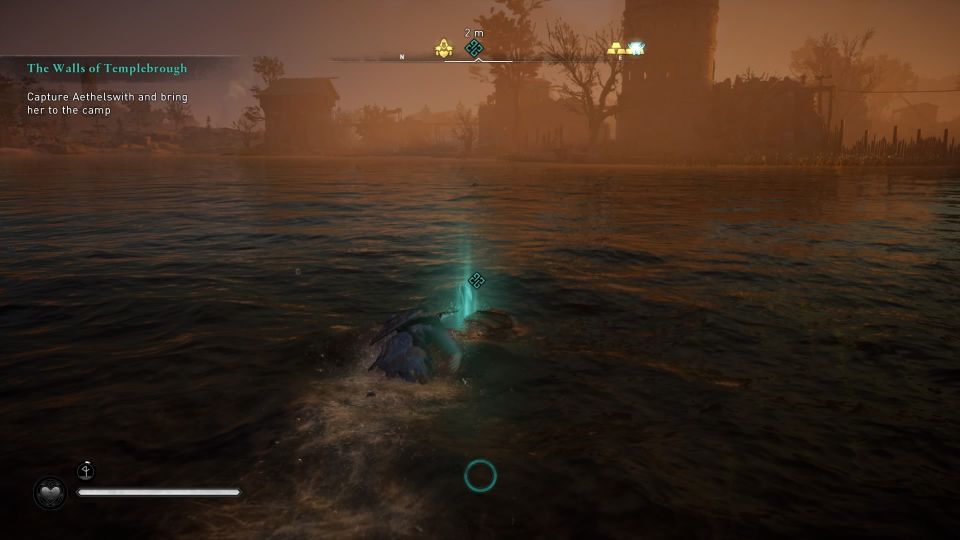 Once she finally comes up to land, you can tie her up.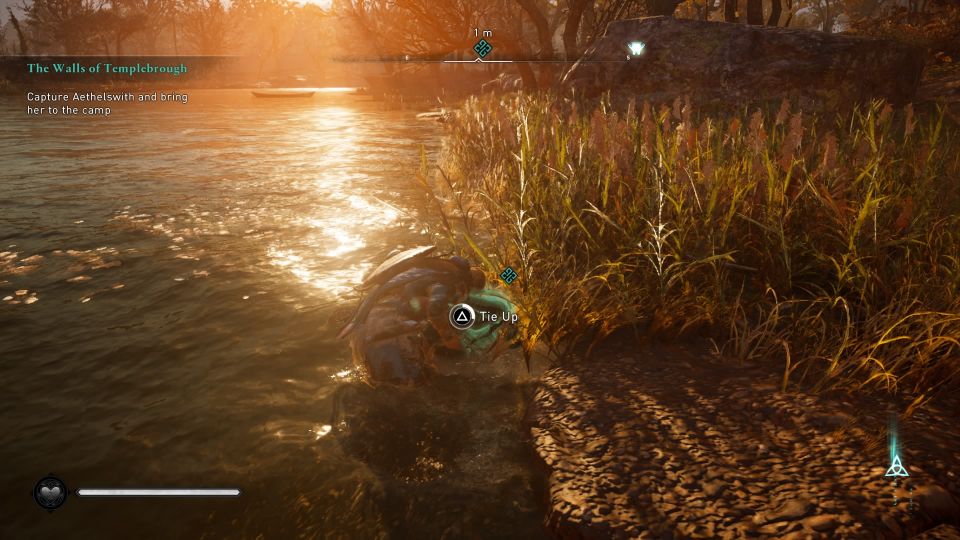 Carry her and bring her to the camp. Don't drop her in the river or she'll start swimming again.
You can either use a boat or a horse to get to the camp.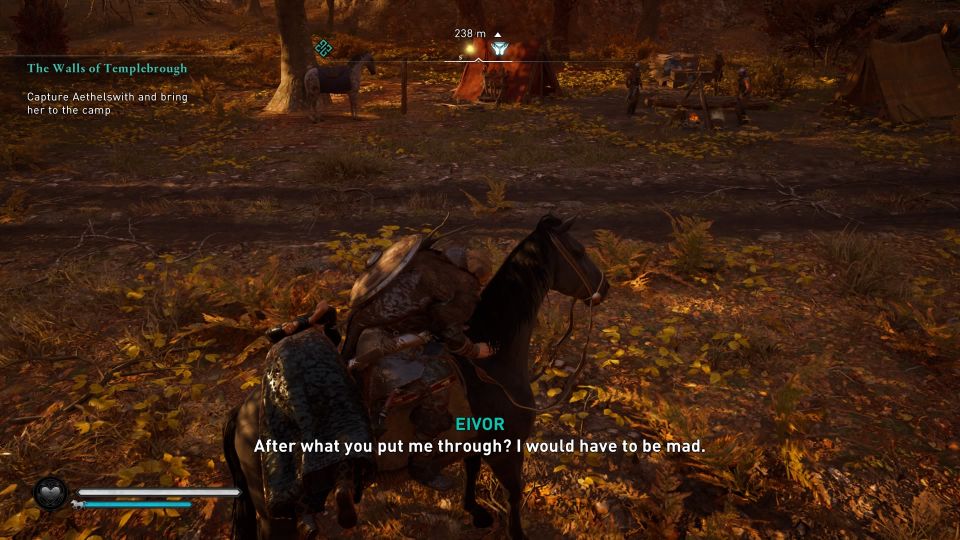 Place her in the camp area.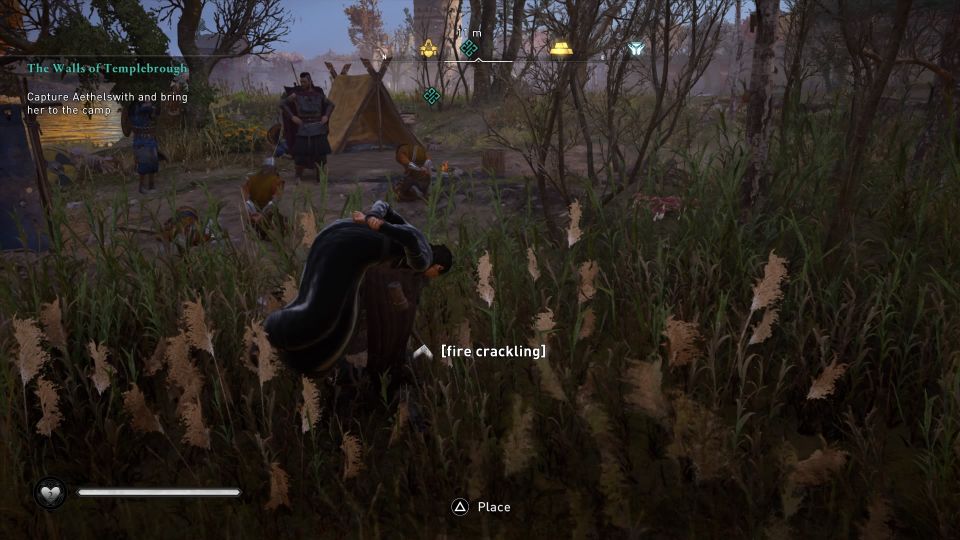 The quest ends here.
---
Related posts:
AC Valhalla: Animus Anomaly (Snotinghamscire) Walkthrough & Guide
AC Valhalla: How To Get Tonnastadir's Book Of Knowledge