Tilting the Balance is a main quest in Ledecestrescire in Assassin's Creed Valhalla.
Your task is to find and capture King Burgred from his hideout.
Here's a walkthrough of Tilting the Balance in AC Valhalla.
Suggested power: 20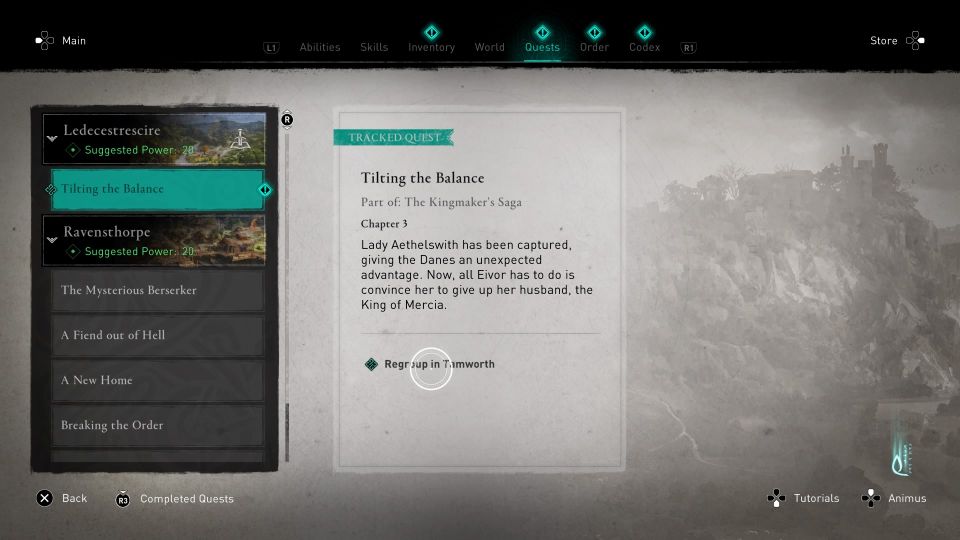 To begin the quest, regroup in Tamworth. The location is marked on the map.
You will see Ubba and the rest waiting outside the hut.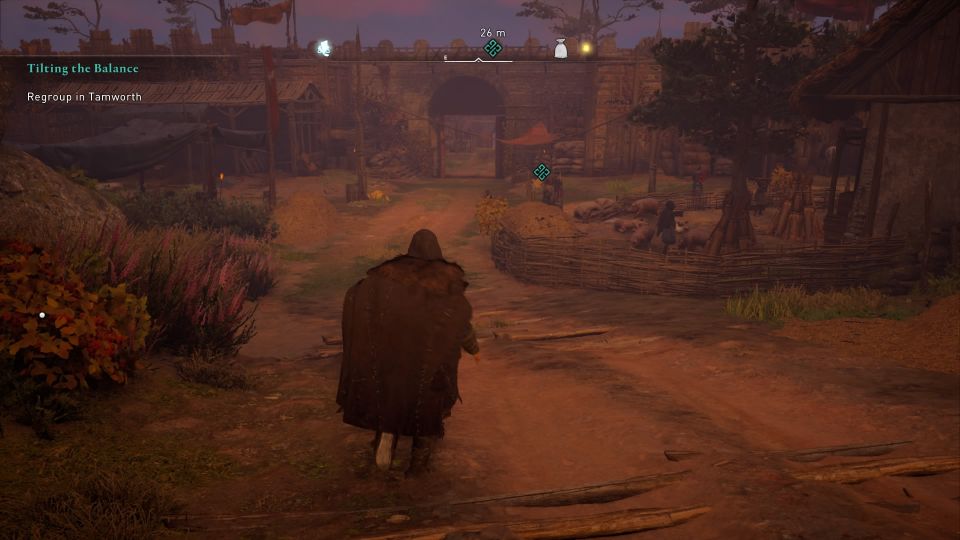 Confront Lady Aethelswith
Talk to Lady Aethelswith who is inside the hut to extract information on her husband.
Ivarr will then bring some decapitated heads to scare her and she'll eventually tell the truth.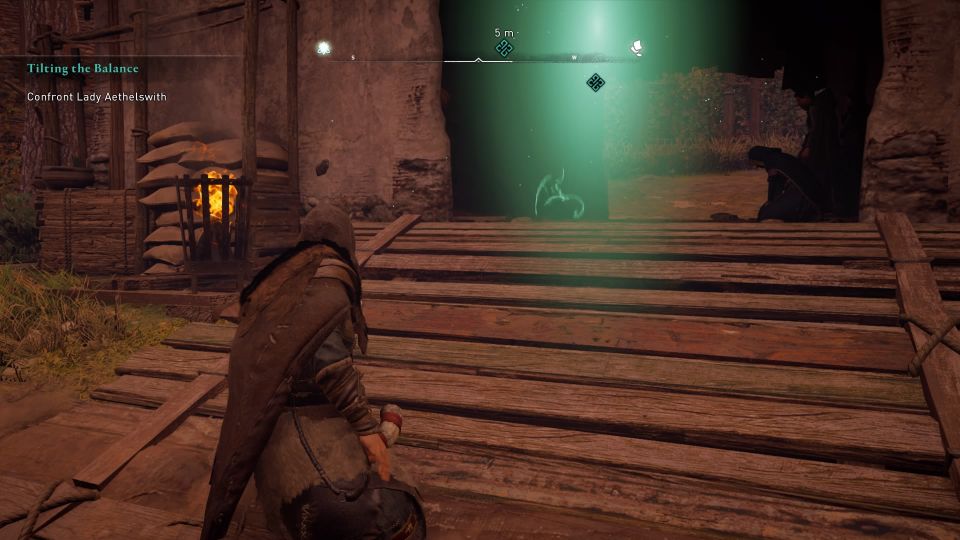 Find and explore King Burgred's hideout
Head to the crypt in Offchurch. The exact location is shown below, marked by the quest symbol.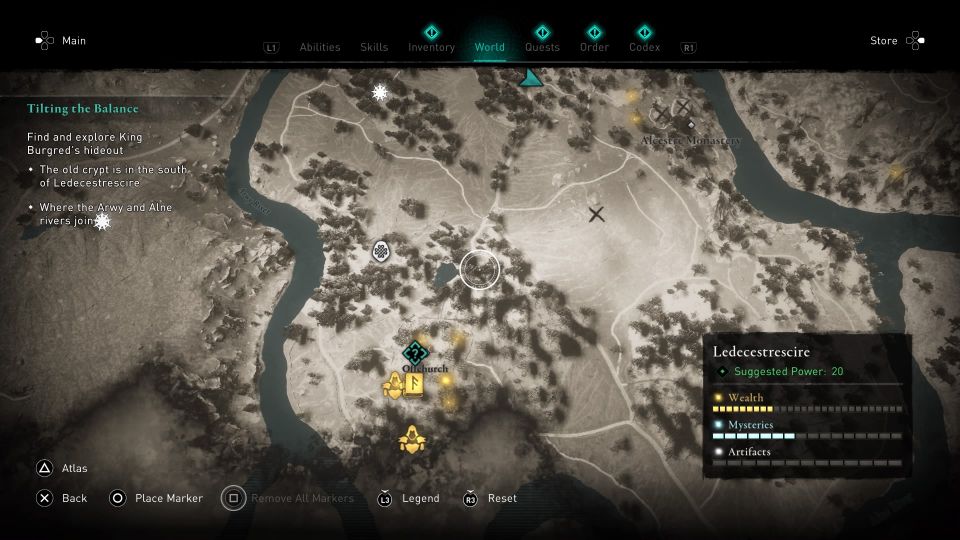 As you reach the area, you will see plenty of guards.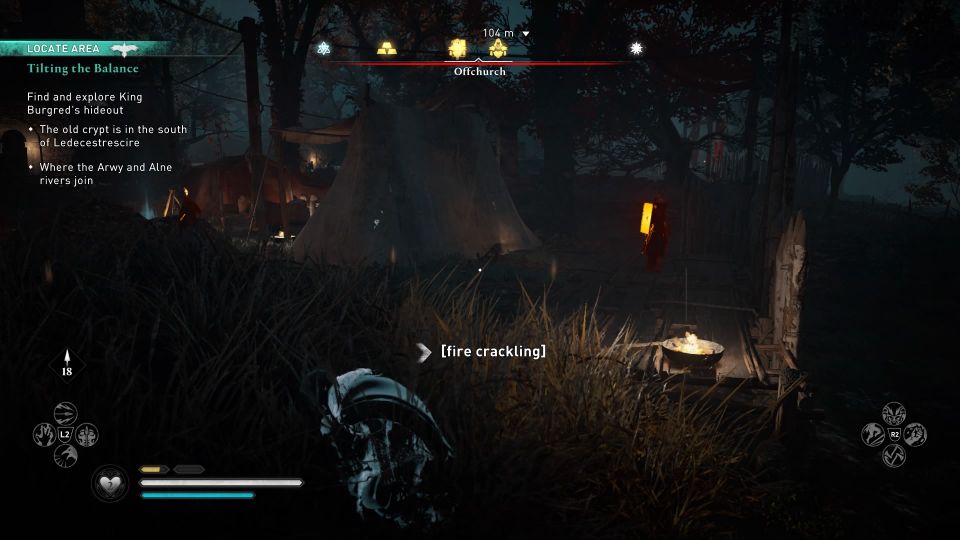 Head towards the crypt entrance.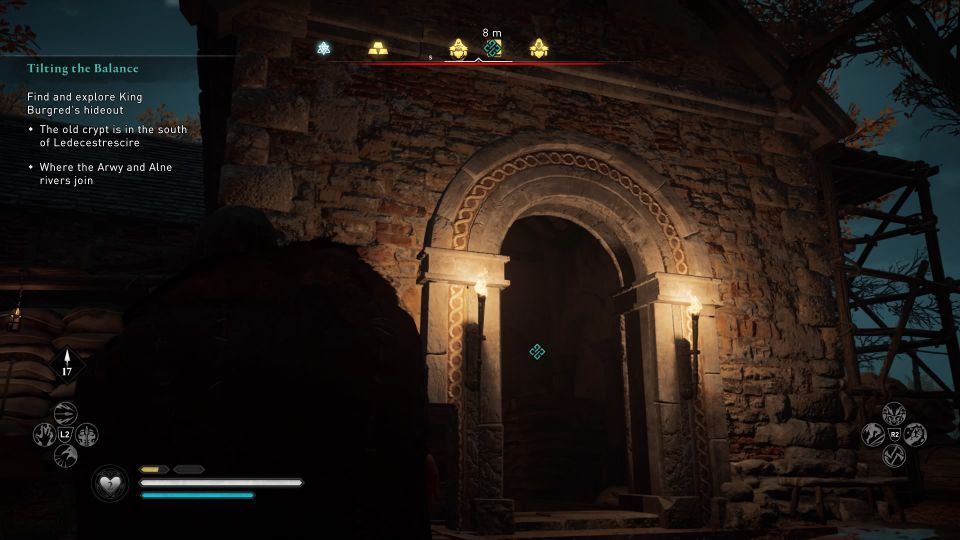 Get the wealth (optional)
Go down and you'll find all kinds of wealth, including treasure chest, book of knowledge and a unique equipment.
You may see a guard touching the shelf to cover a small path. Kill the guard and move the shelf away. Enter the path to get one of the wealth (can't remember which).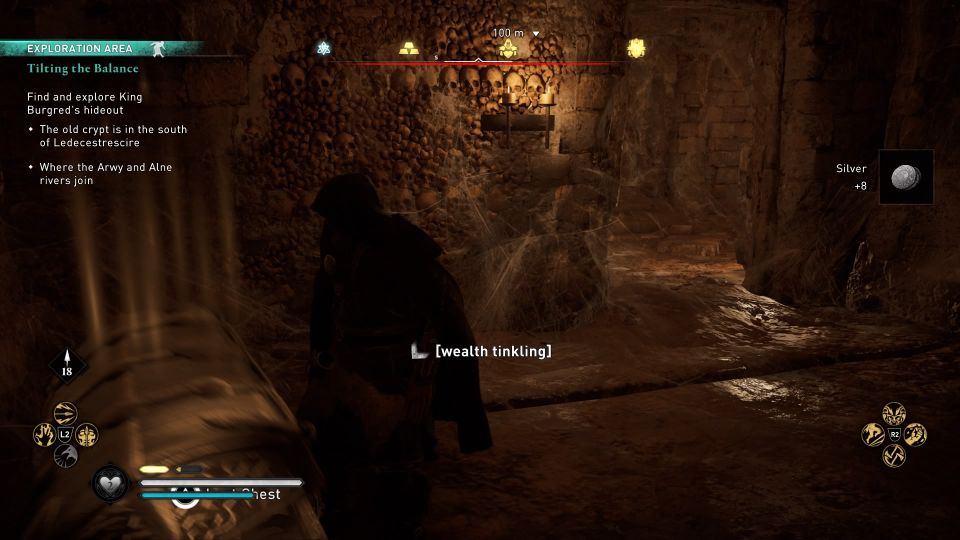 Apart from the treasure, you will find the book of knowledge in another room as well. You will get the Focus of the Nornir ability.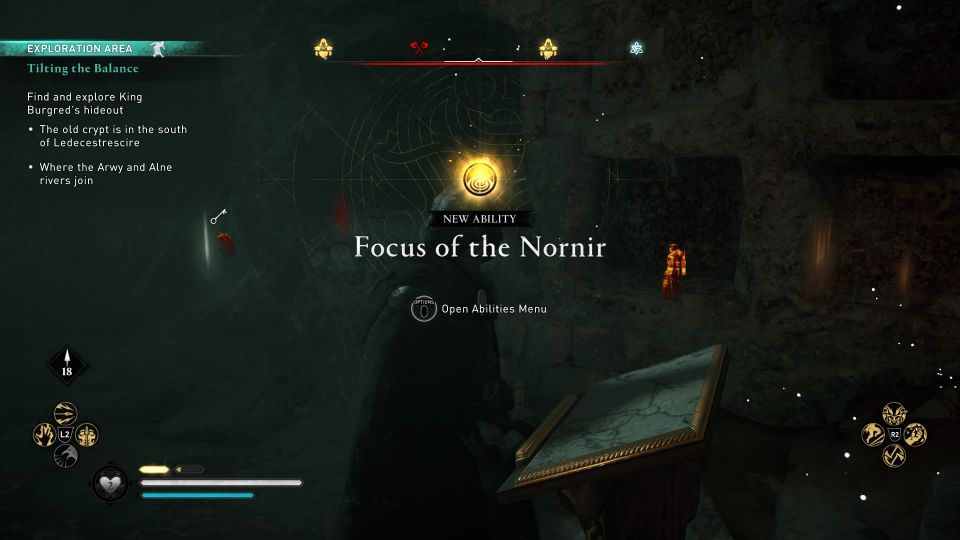 As for the unique equipment, you will find it in another room downstairs. You will notice a guard looking at a breakable entrance.
Shoot at the oil jar to open up a path.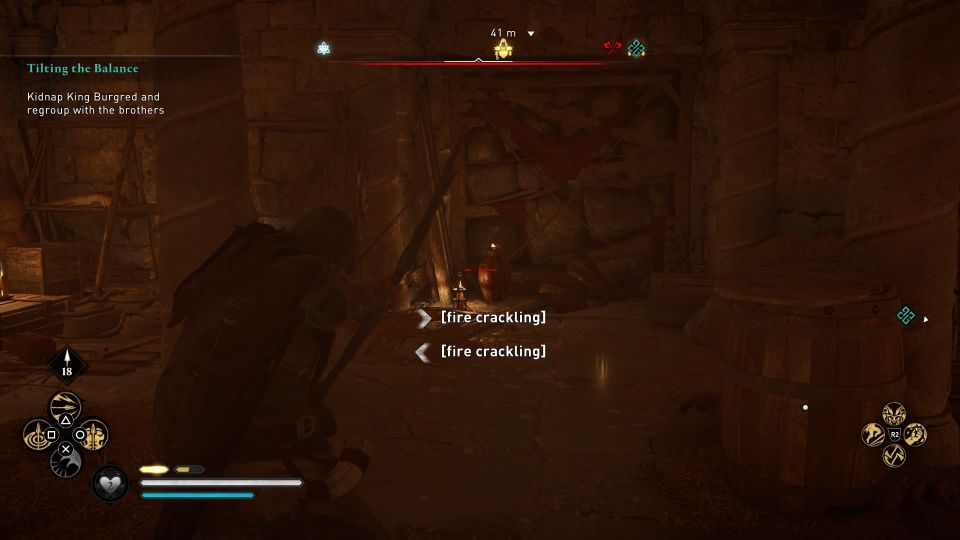 Inside, you will find a Fyrd Spear.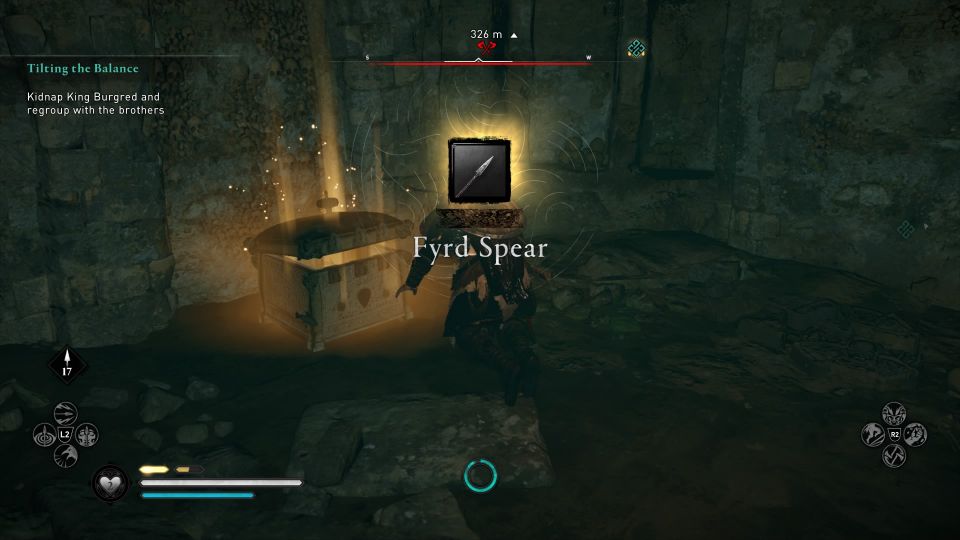 Capture the king
Back to the main quest, to get to the king, you need to kill the guard with the key.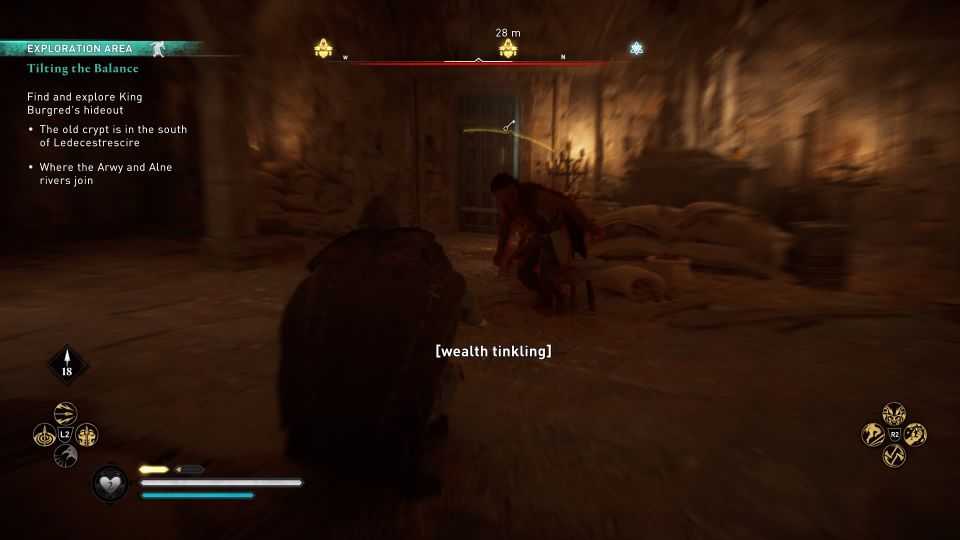 Unlock the door just behind the guard and you'll meet King Burgred.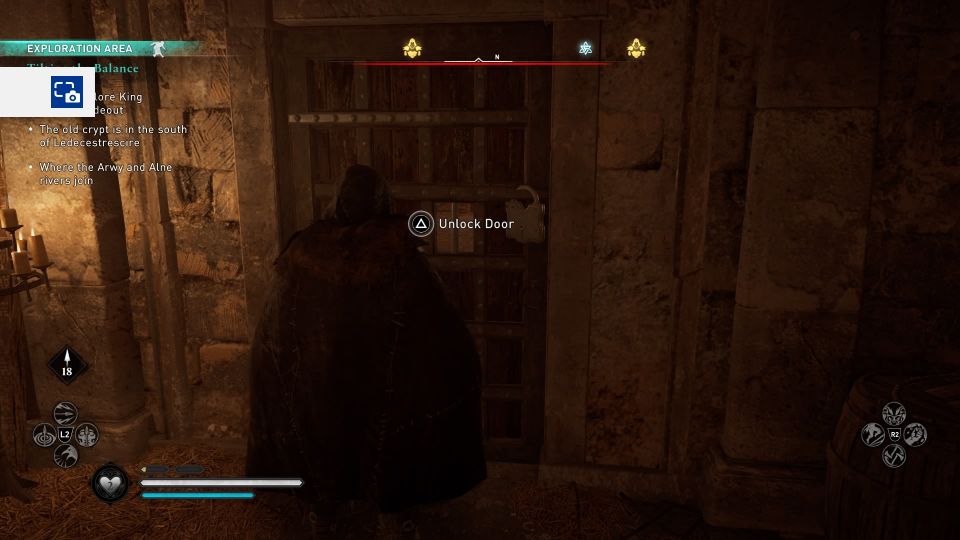 Defeat the king in a fight. You're only allowed to use your legs.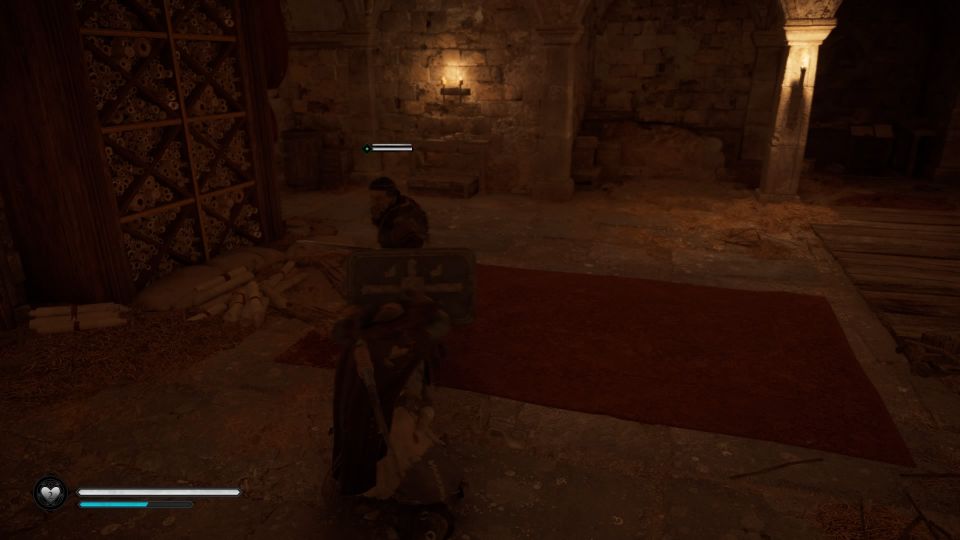 Tie him up and bring him out of the crypt.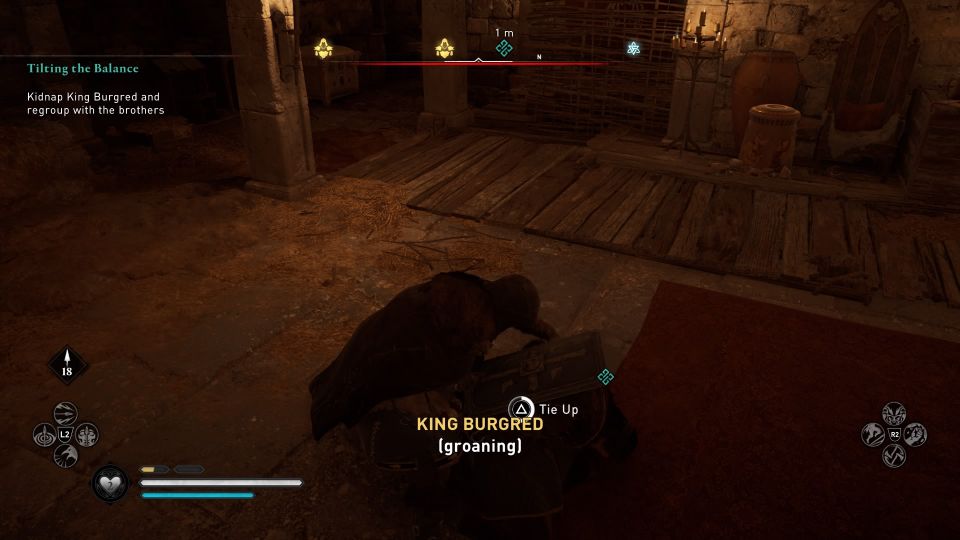 There's a shortcut to leave the crypt. As you leave the king's room, use the door on the right.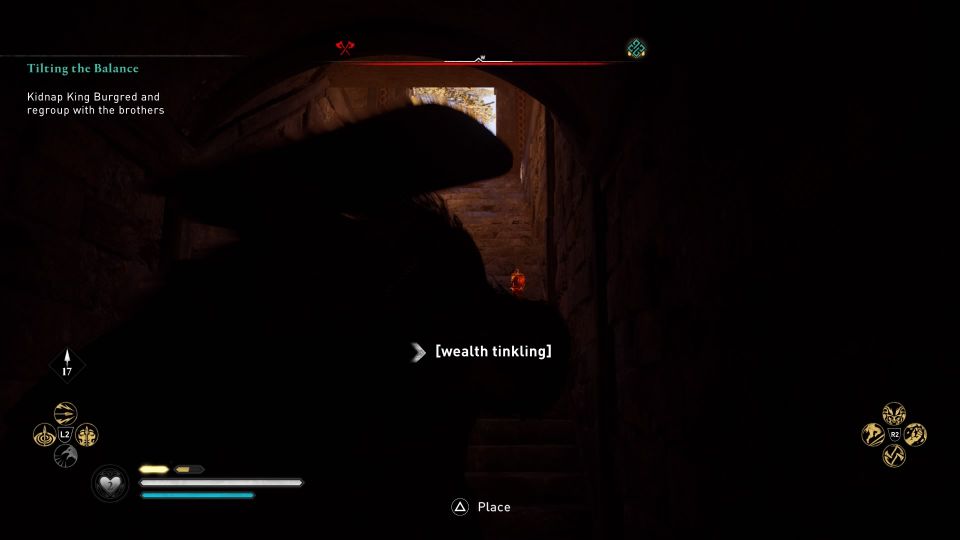 However, you may face Tonna and her elite guards. They will try to kill you for betraying them.
This fight is optional and you can probably run away from them.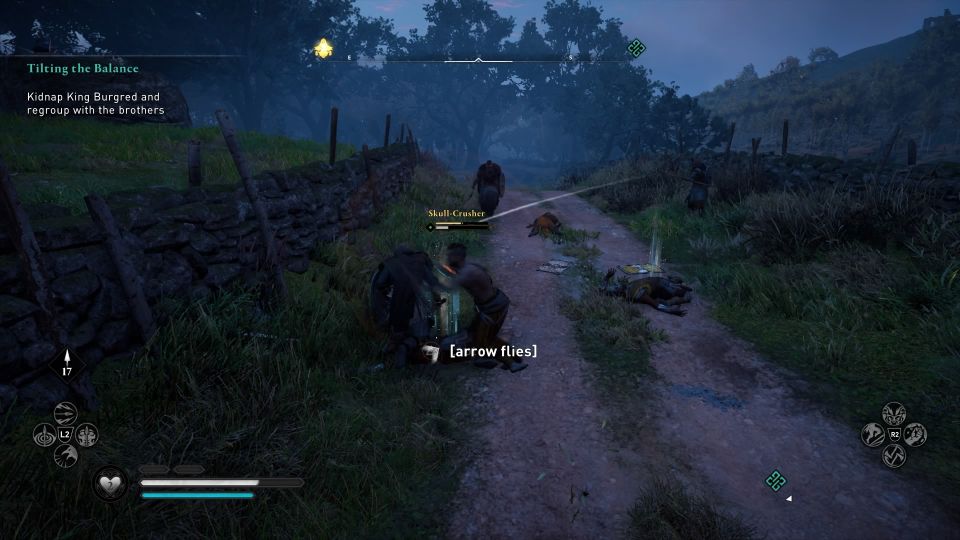 Meet with the brothers
Take King Burgred with you to meet with the brothers. The location is marked on the map.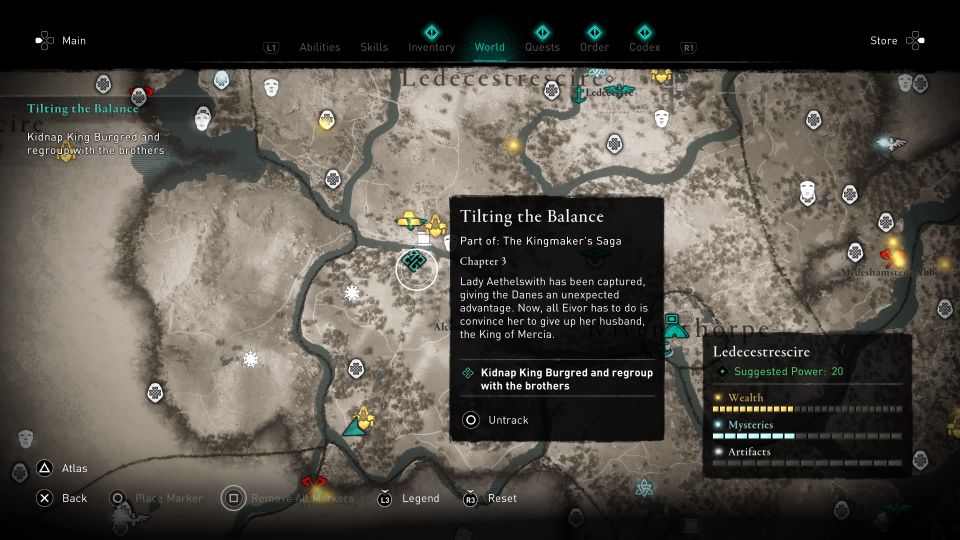 As you reach the brothers, they'll tell you to go to Tamworth straight away. You don't need to put the king down.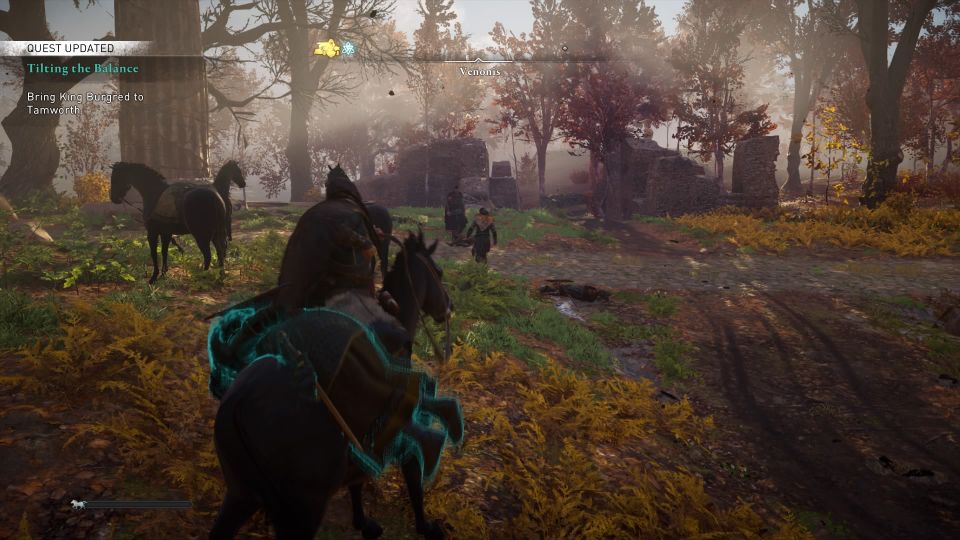 Head to Tamworth
Get to Tamworth Fortress.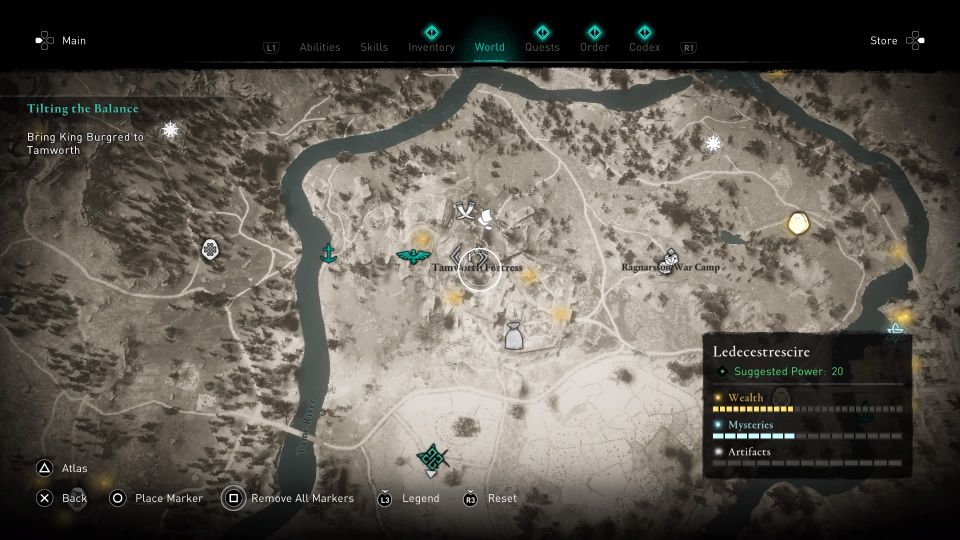 You will come across plenty of horseback guards who will chase after you as you head towards Tamworth.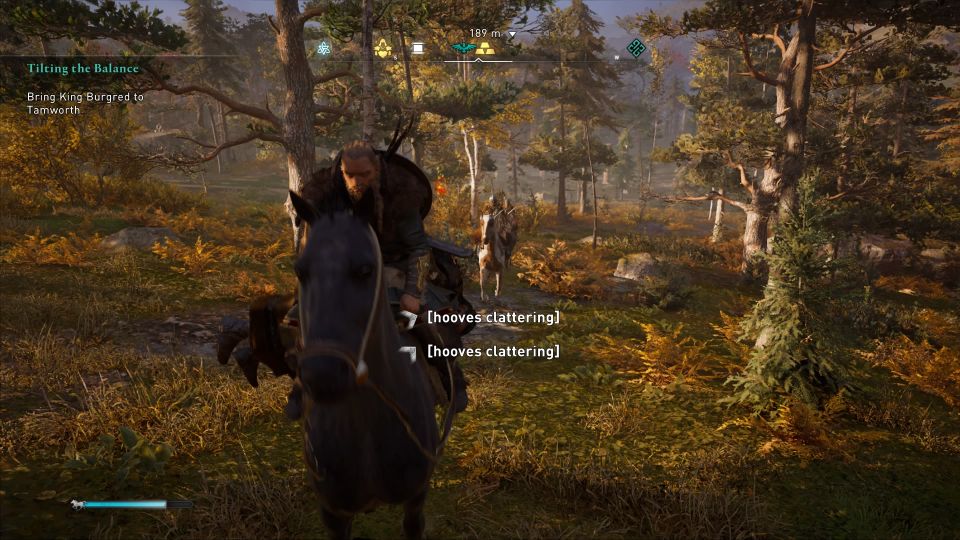 Just ignore them and reach the quest marker in Tamworth to trigger the cutscene.
The quest ends here.
---
Related posts:
AC Valhalla: Rumors Of Ledecestre Quest Walkthrough
Assassin's Creed Valhalla: The Walls Of Templebrough Walkthrough
AC Valhalla: Animus Anomaly (Snotinghamscire) Walkthrough & Guide