Twists and Turns is a quest under Essexe in Assassin's Creed Valhalla.
Your task is to check on both Estrid and Birstan and ensure everything goes well.
Here's a walkthrough of Twists and Turns in AC Valhalla.
Suggested power: 160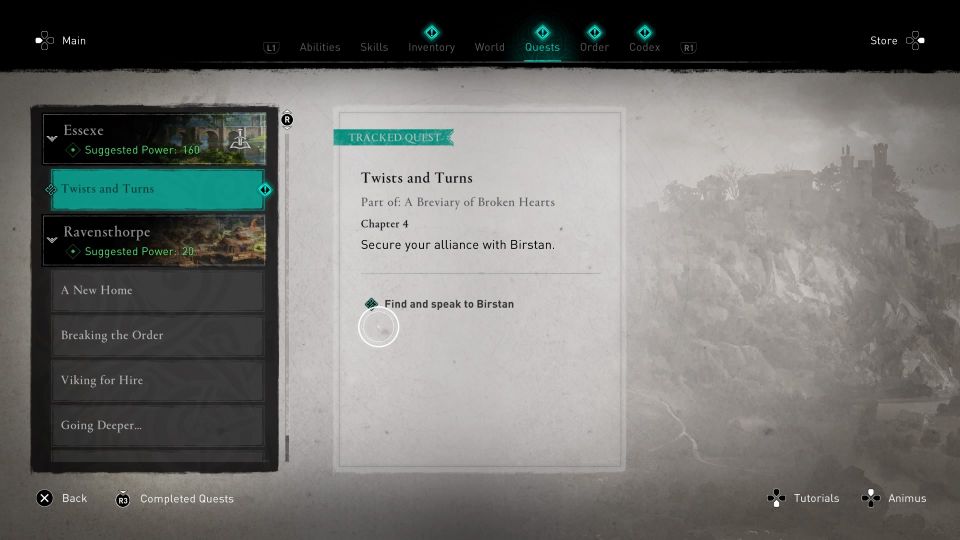 Talk to Birstan
To begin the quest, speak to Birstan who is at a camp northeast of Colcestre.
His exact location is shown in the map below, marked by the quest symbol.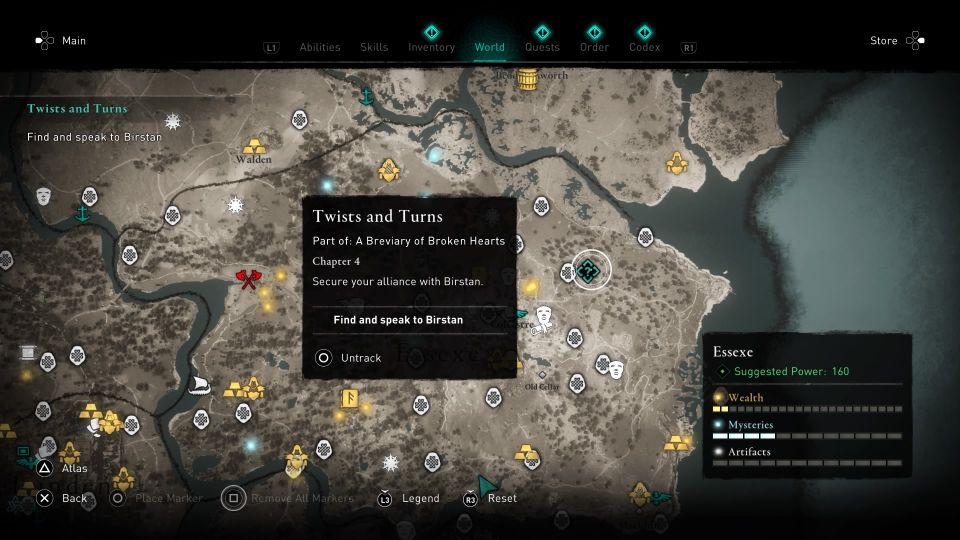 Talk to Birstan once you reach the camp area.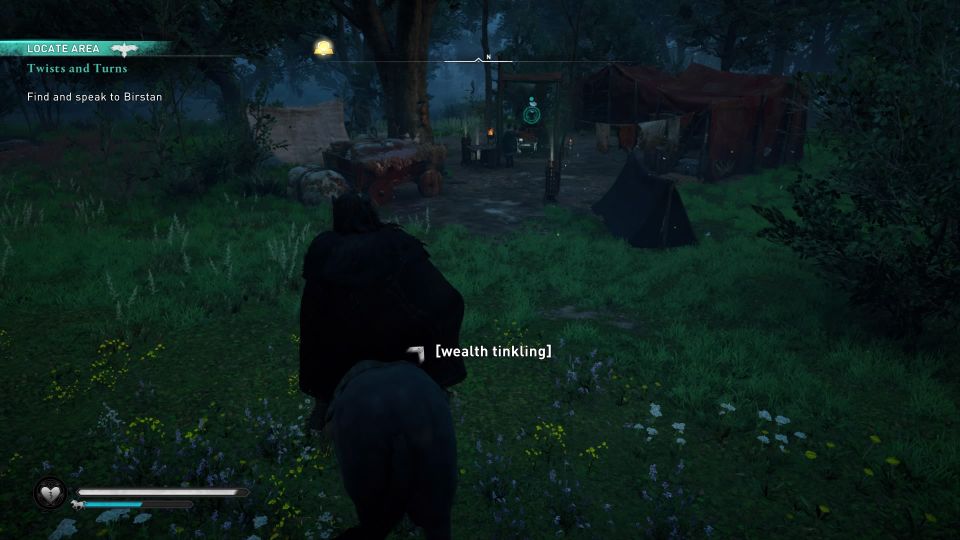 Follow Birstan
After the cutscene, follow Birstan as he leads you to hunt for boars.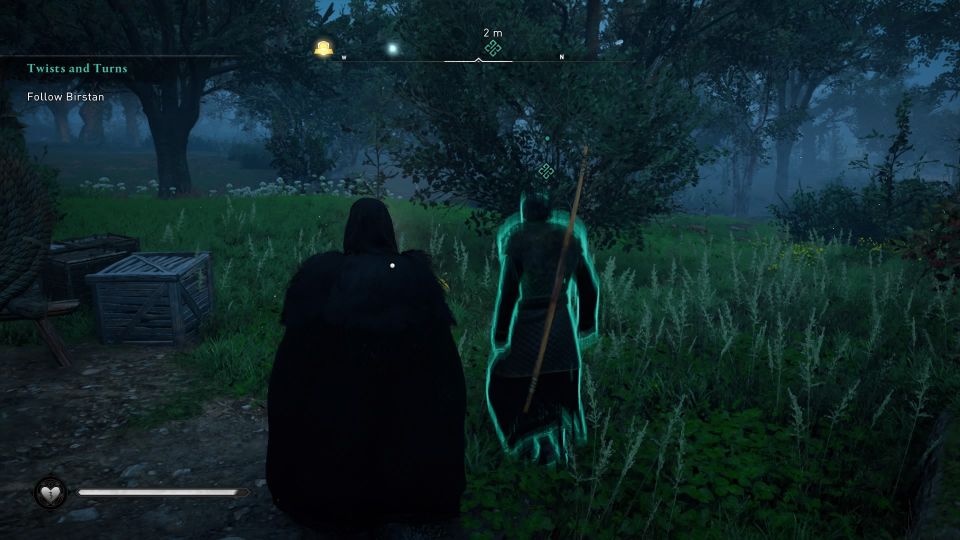 Hunt boars
You will need to kill around five boars in total.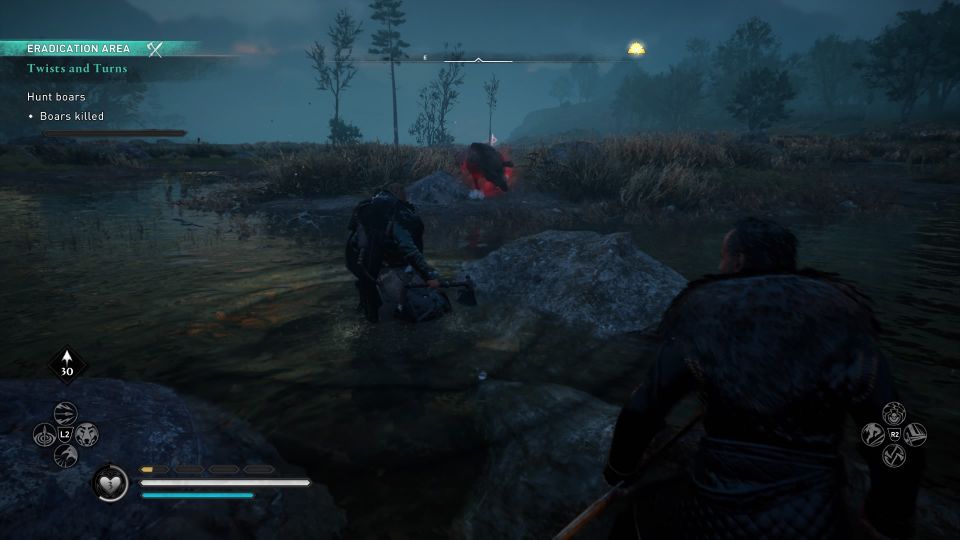 Talk to Birstan once that is done.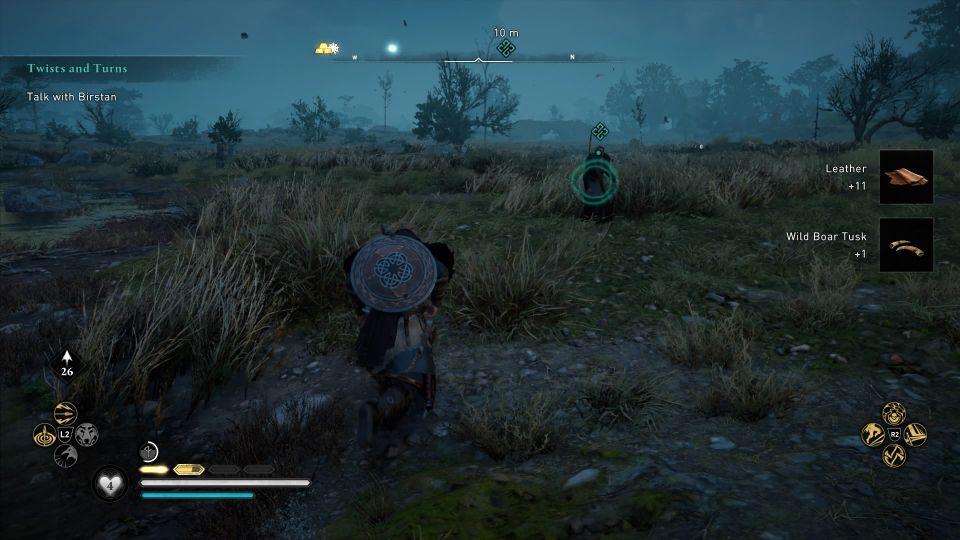 Join Birstan and Alfida
Head back to Colcestre at the location shown below, marked by the quest symbol.
They will be waiting at the Ealdorman's House.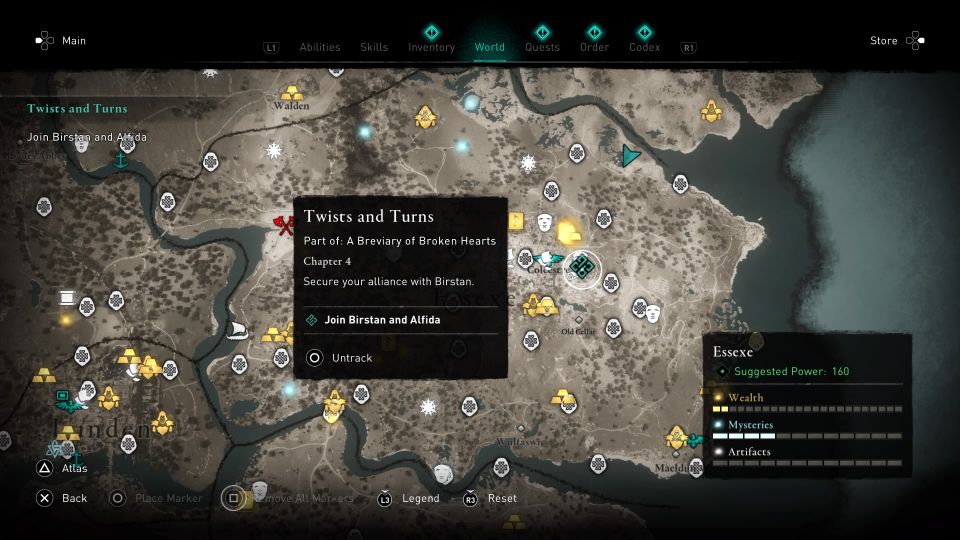 Talk to the both of them.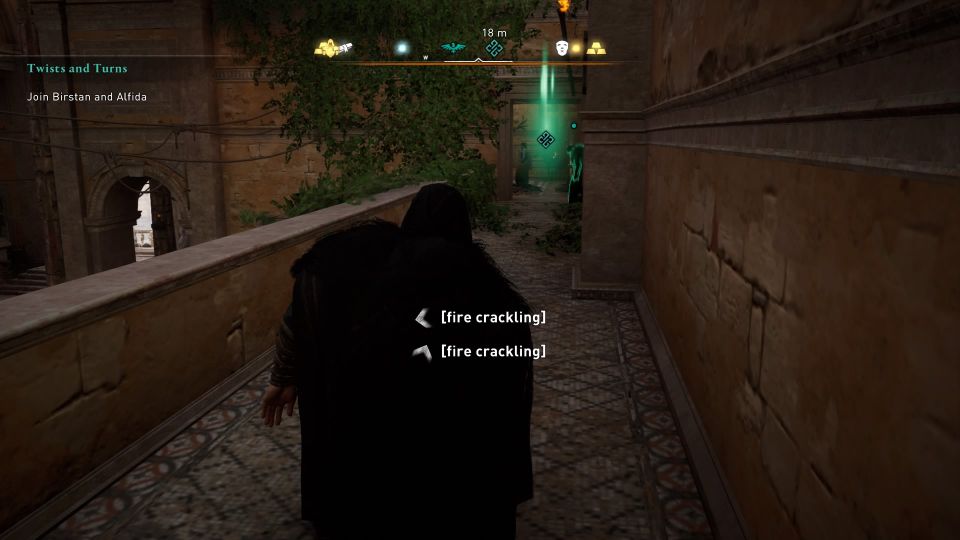 Speak to Rollo
After hearing of news that the Saxon soldiers have gone to intercept Estrid's journey, head to Rollo's location.
Get to his camp which is south of Colcestre.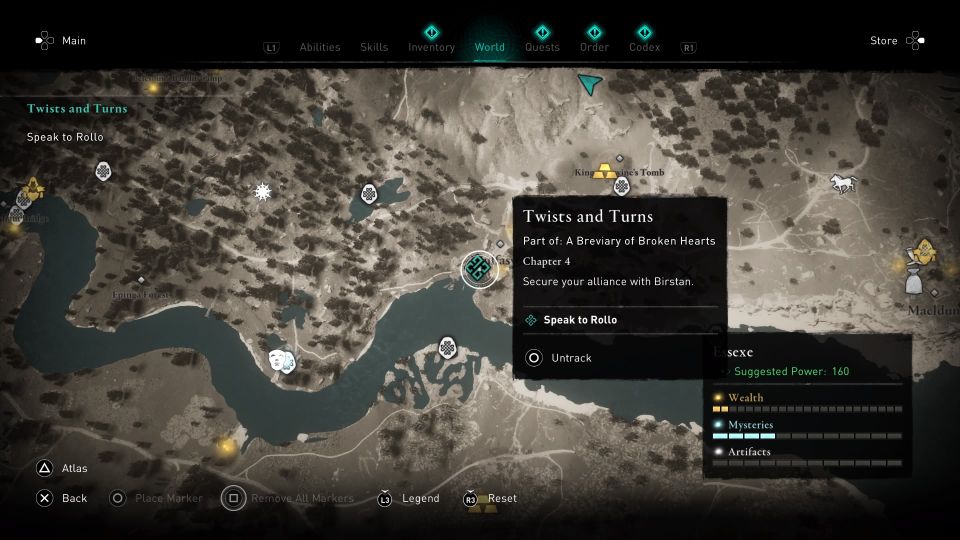 Once you reach the area, a cutscene will trigger.
This cutscene differs according to your choice on whether Gerhild or Lork was the traitor.
If you failed to choose Gerhild, she will betray Rollo again and this time, Estrid gets shot by an arrow.
If you chose Gerhild, Lork will get shot protecting Estrid.
Defeat the Saxons
After the cutscene, defeat all of the Saxons until the bar is filled.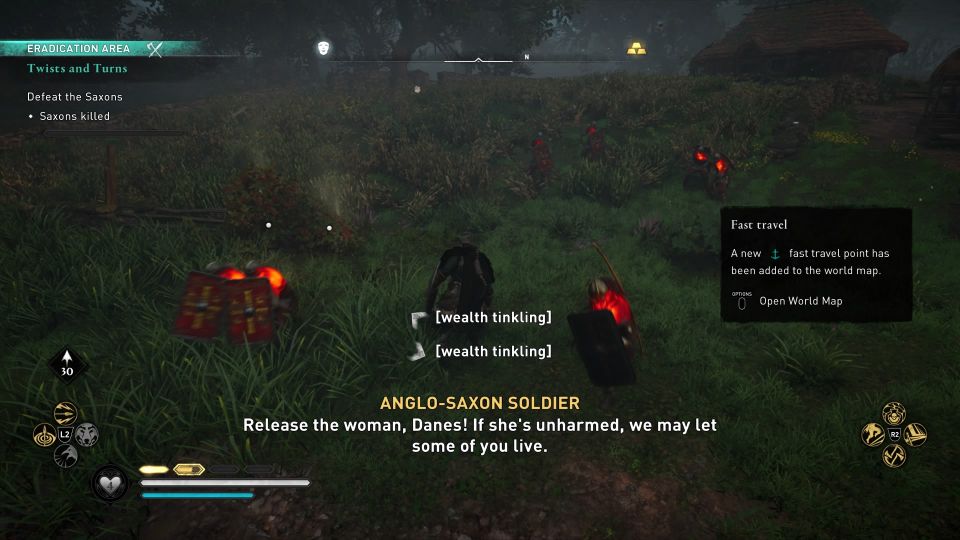 Talk with Estrid to say goodbye and the quest ends here.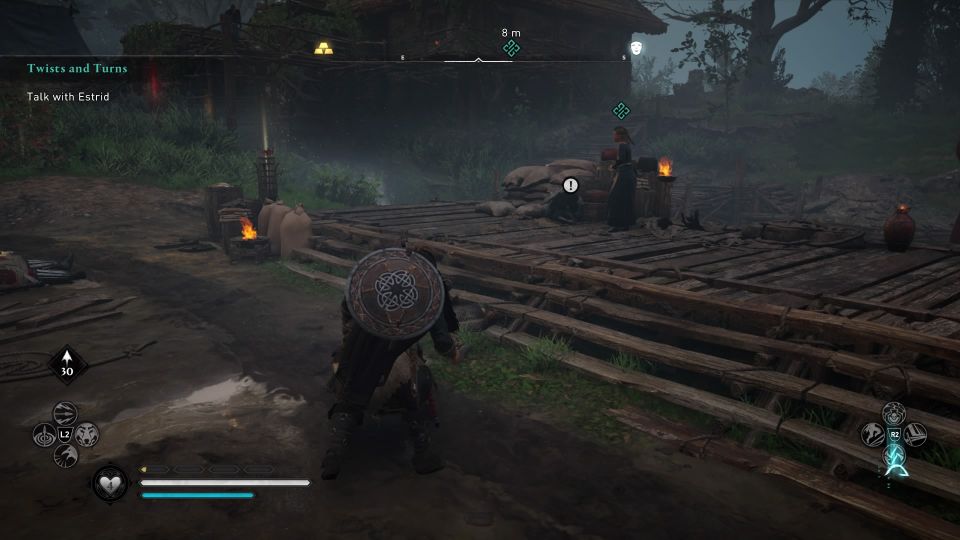 ---
Related posts:
Assassin's Creed Valhalla: Taken (Quest Walkthrough)
AC Valhalla: Childhood Sweetheart Walkthrough