The Welcoming Party is the first quest under Jorvik in Assassin's Creed Valhalla.
Your task is to head to Jorvik to meet up with Hjorr and Ljufvina.
Here's a walkthrough of The Welcoming Party in AC Valhalla.
Suggested power: 190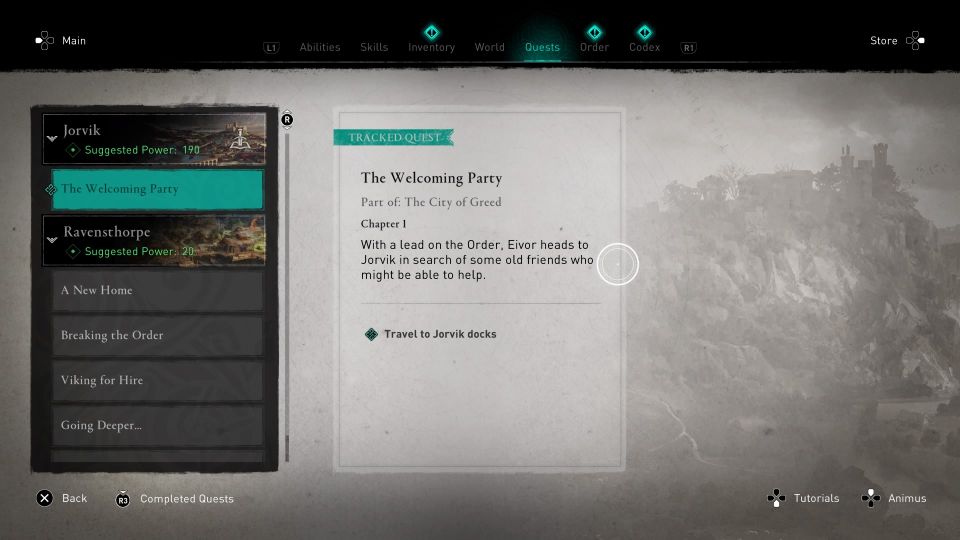 Travel to Jorvik docks
To begin the quest, go to the Jorvik docks. The location is shown in the map below, marked by the quest symbol.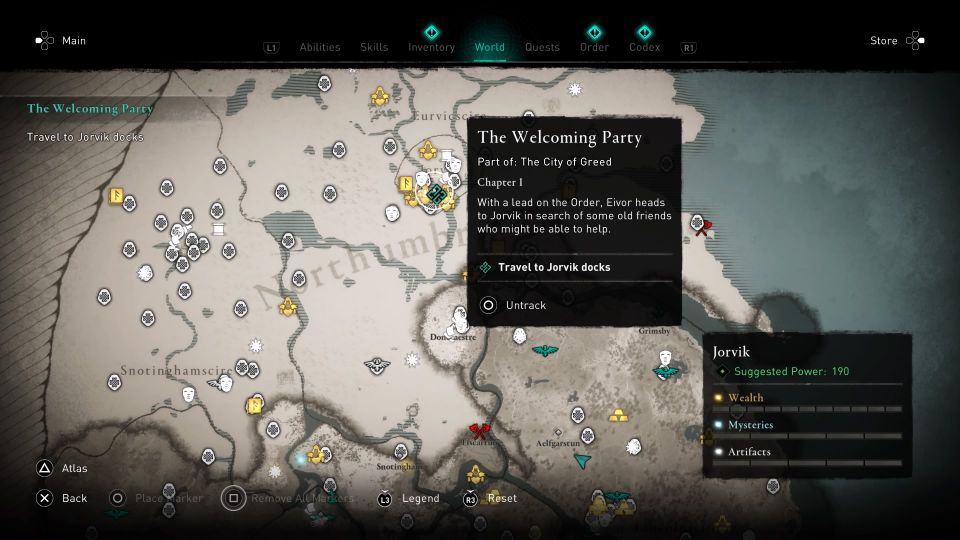 You can get there with the longship. Park at the docks.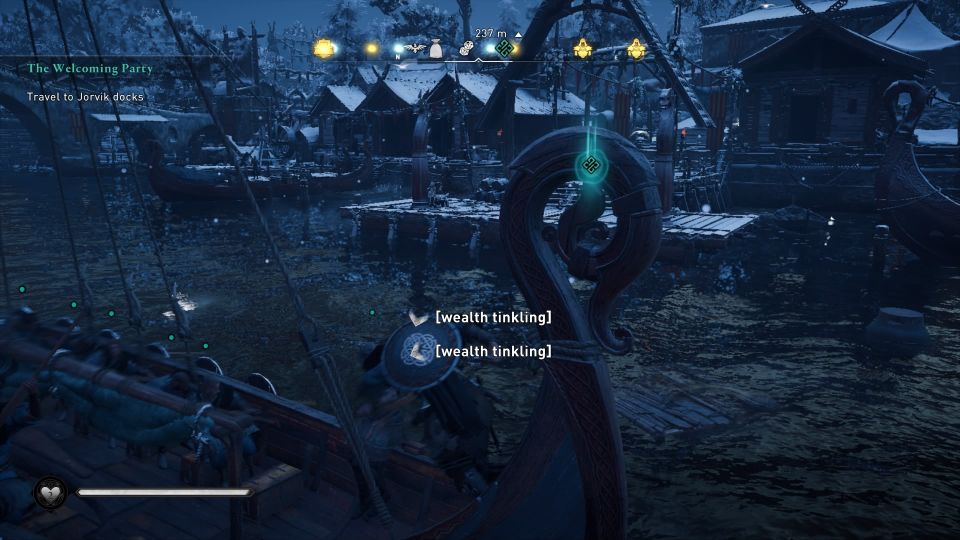 Look for Ljufvina
To get clues on where Ljufvina is, get to the middle of the docks and you'll see a crowd gathering there. A cutscene will trigger.
You'll meet the dockmaster.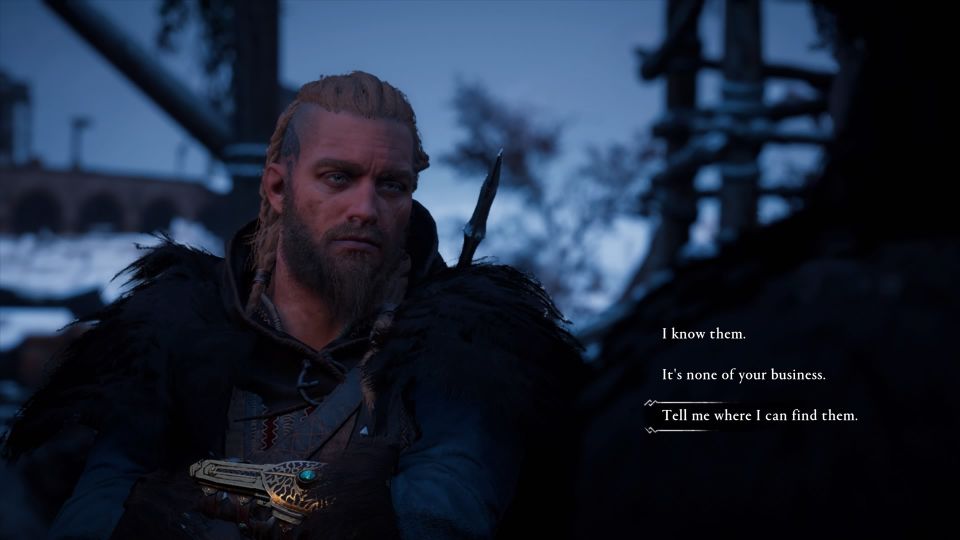 Find Ljufvina's house
Next, head to Ljufvina's house. The exact location is shown below, marked by the quest symbol.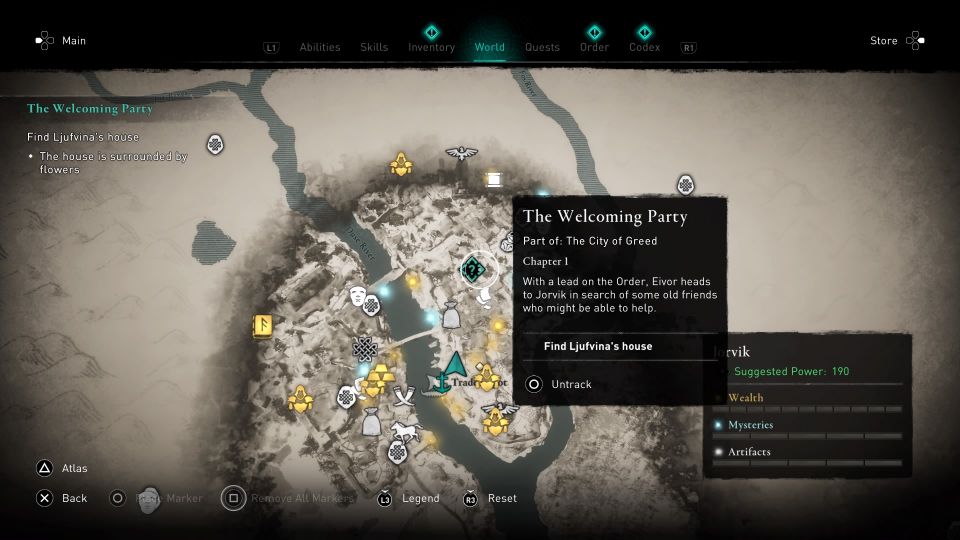 You will see the house in the image below. Enter the house.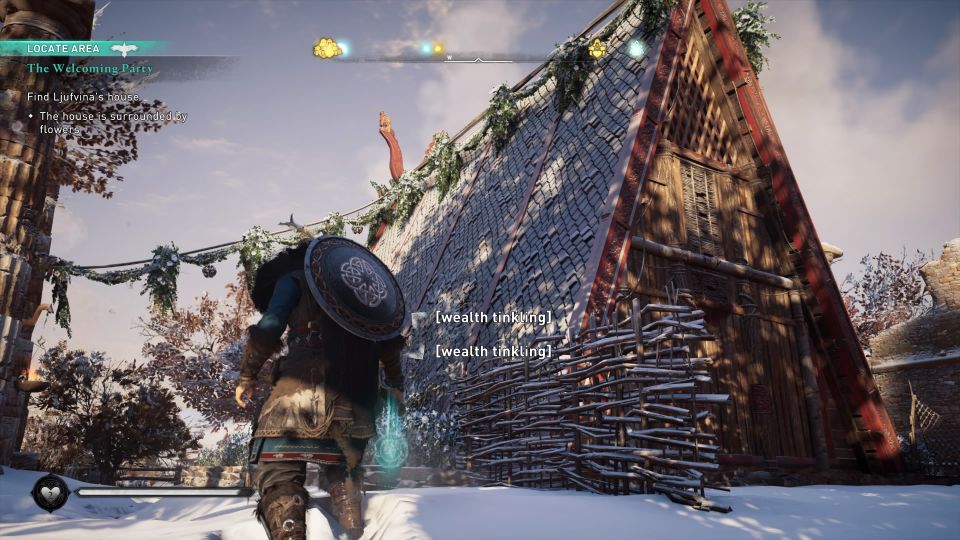 Follow the trail of conflict
Inside the house, use Odin's sight to see the clues. Examine the clues and follow the trail of conflict.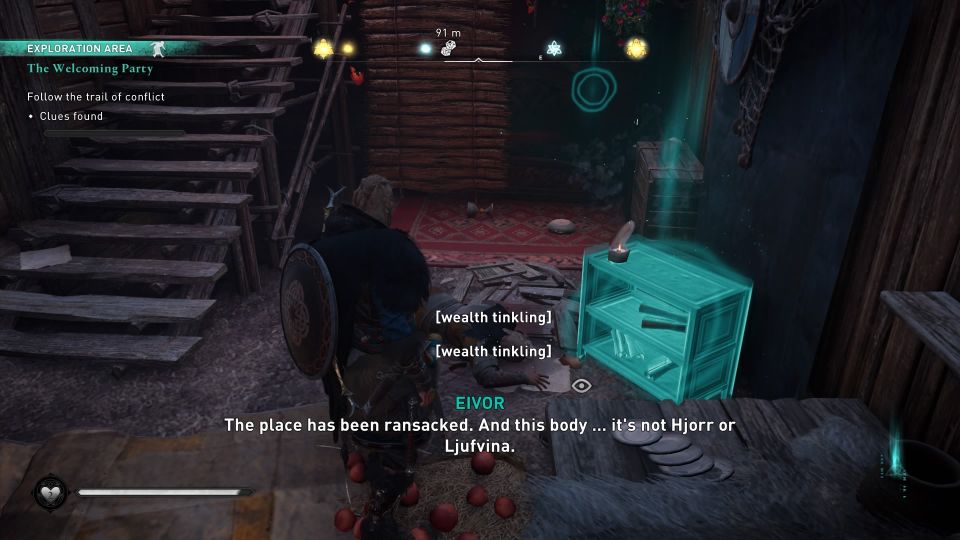 It will lead you to the back of the house. Continue to follow the trail until you see Ljufvina.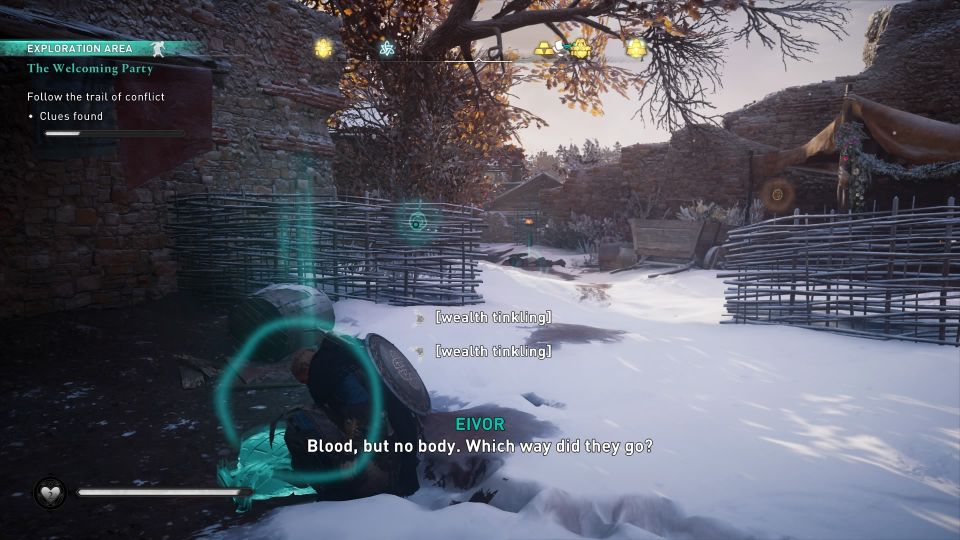 Escort Ljufvina to the Royal Hall
Next, follow Ljufvina as she leads you to the Royal Hall.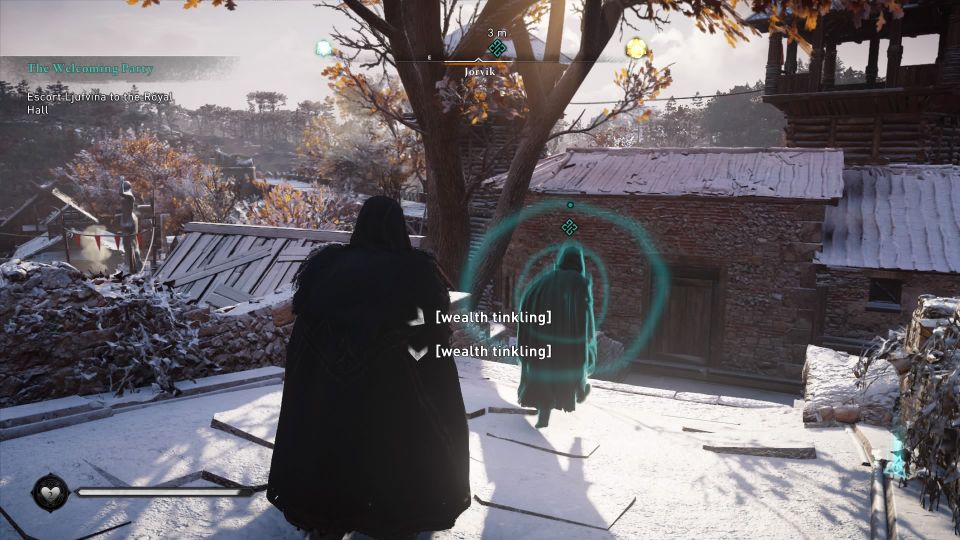 You'll have to put on a cloak and follow her movements, to try and prevent detection from the guards.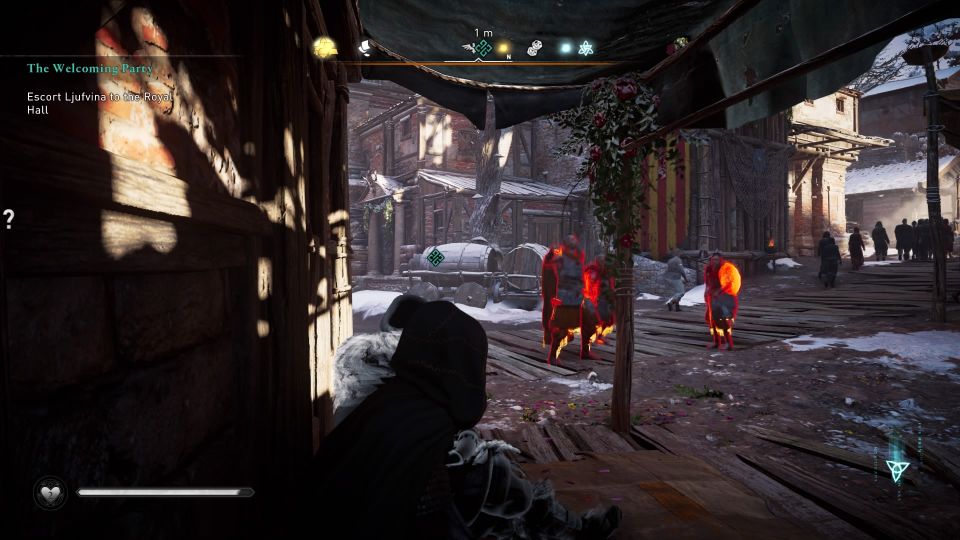 If you do get exposed, just kill them all.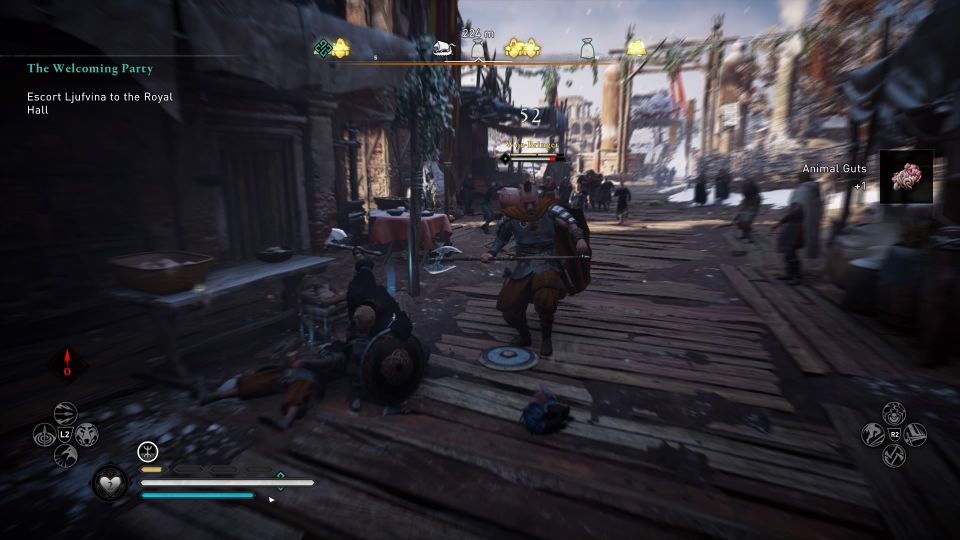 Once you reach the Royal Hall, you'll meet Hjorr and be introduced to the king.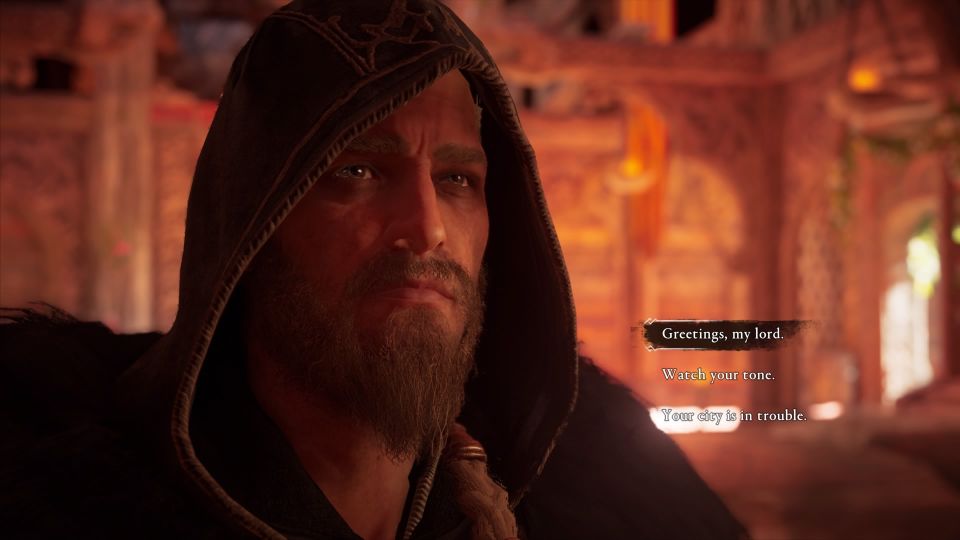 Walk with Hjorr
After the cutscene, follow Hjorr to meet Ljufvina again.
The quest ends here.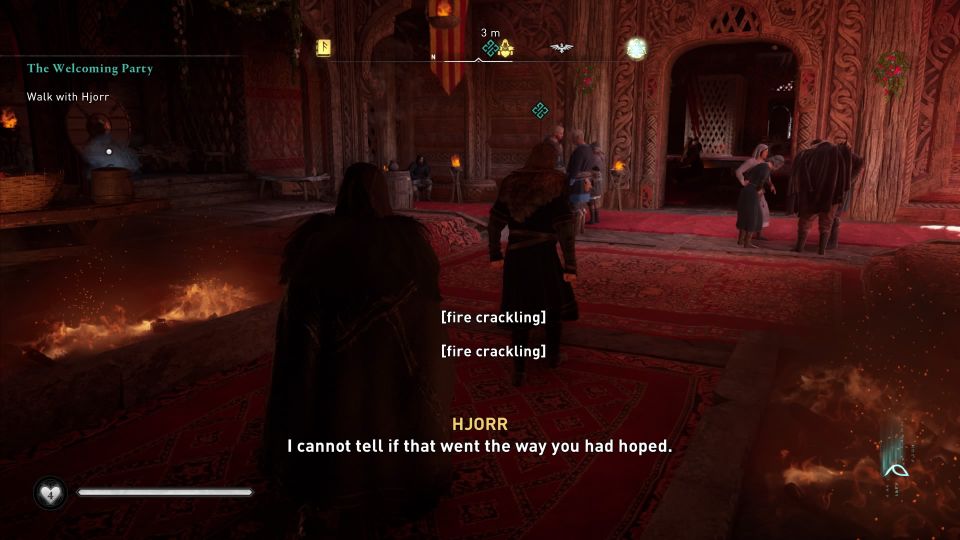 ---
Related posts:
AC Valhalla: The Farewell Meow Walkthrough
Assassin's Creed Valhalla: Little Victories Walkthrough