Storming Ravensburg is a quest in Grantebridgescire in Assassin's Creed Valhalla.
Your task is to join Birna this time and attack Wigmund's forces in Ravensburg.
Here's a walkthrough of Storming Ravensburg in AC Valhalla.
Suggested power: 20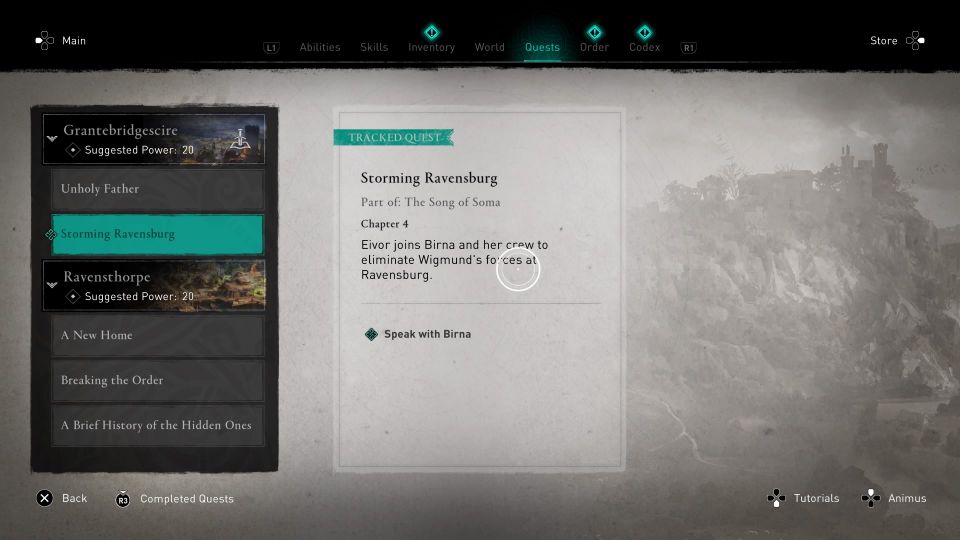 Meet with Birna
Get to the location marked on the map to find Birna. It's just southeast of Wandrie.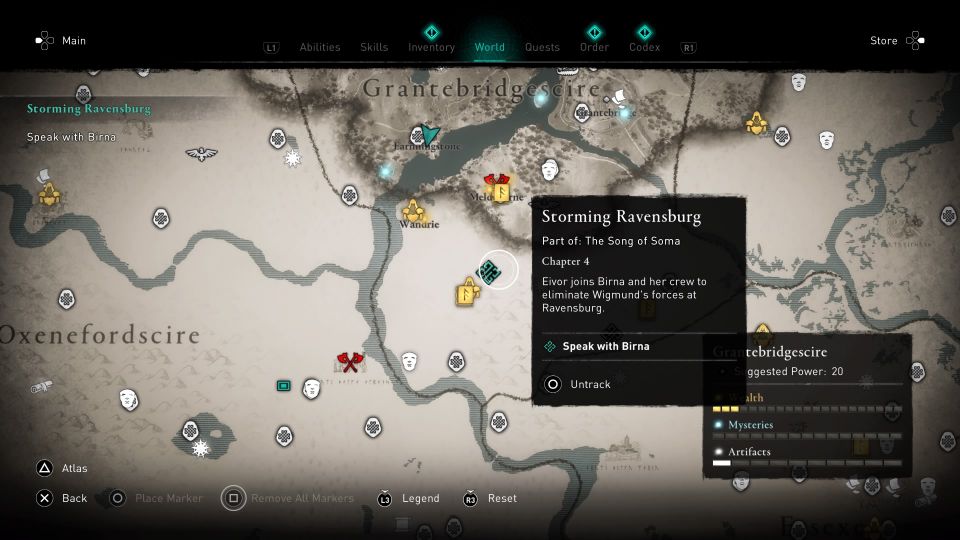 Talk to her to proceed with the raid.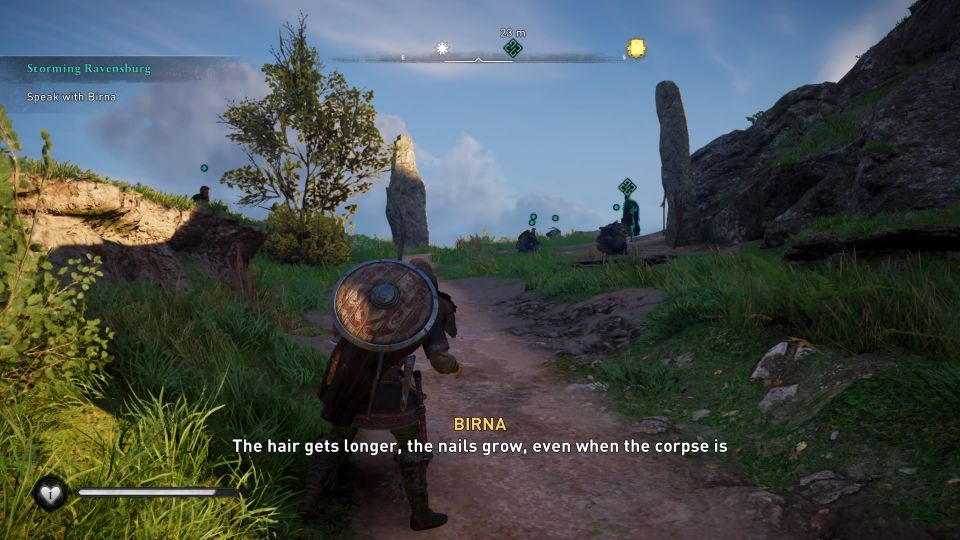 Eliminate the guards
The main objective is to eliminate all of the guards in Ravensburg. You can either use stealth (plenty of tall grass) or just kill them upfront.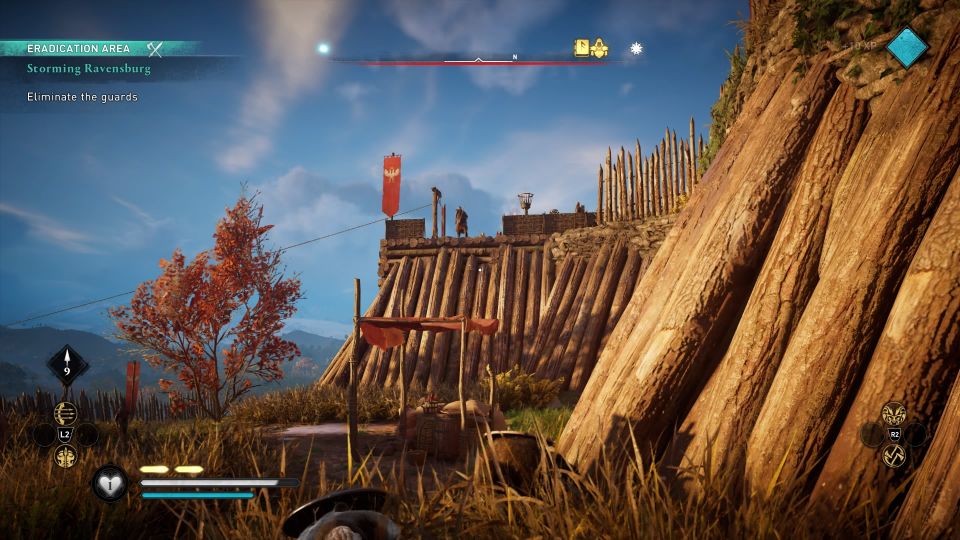 How to get the book of knowledge in Ravensburg
Since you're in Ravensburg, there's a book of knowledge in a locked room.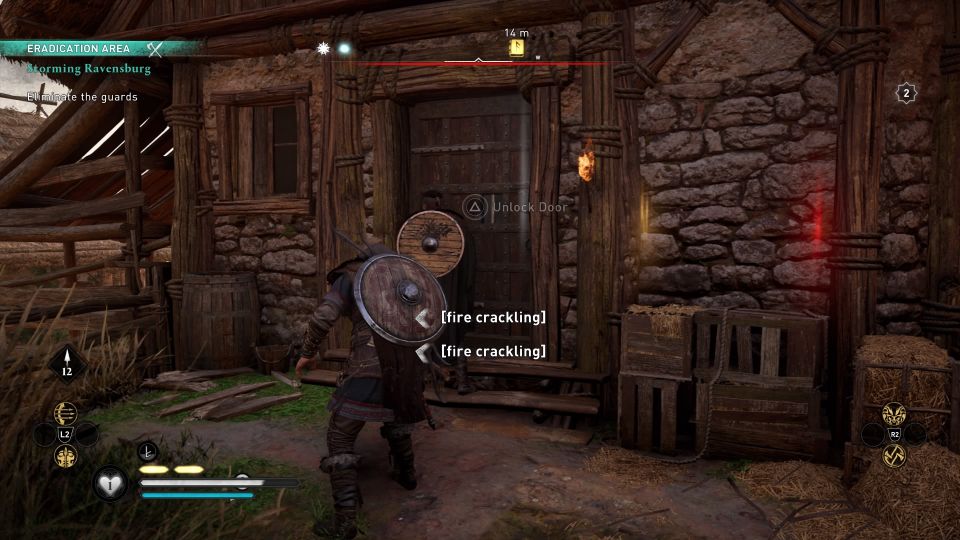 To get into the room, you need a key. There's a Marksman nearby who will drop a key if he dies.
Kill him and grab the key.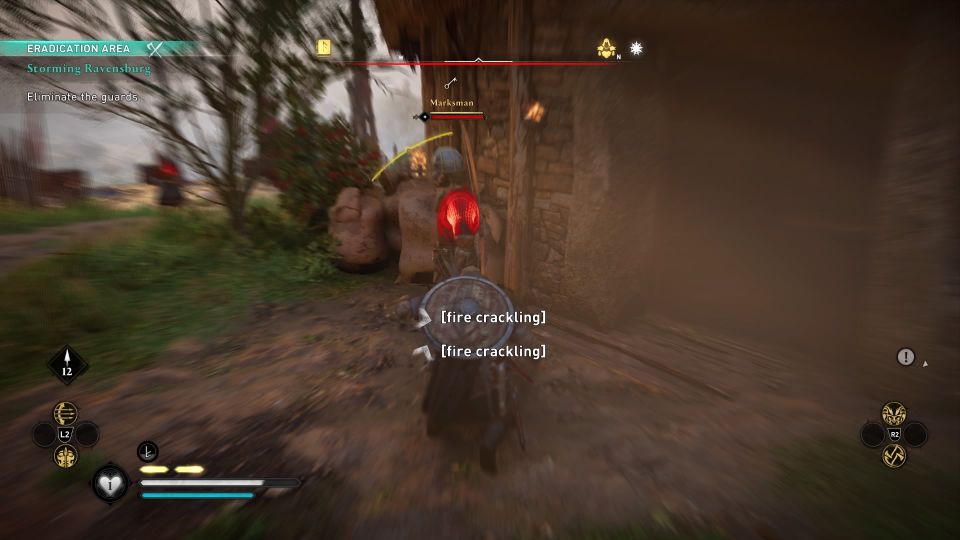 You will then be able to unlock the door into the room. There are two doors — one locked and one barred.
Use the door which was locked.
Get the book of knowledge and you'll unlock the Rush & Bash ability.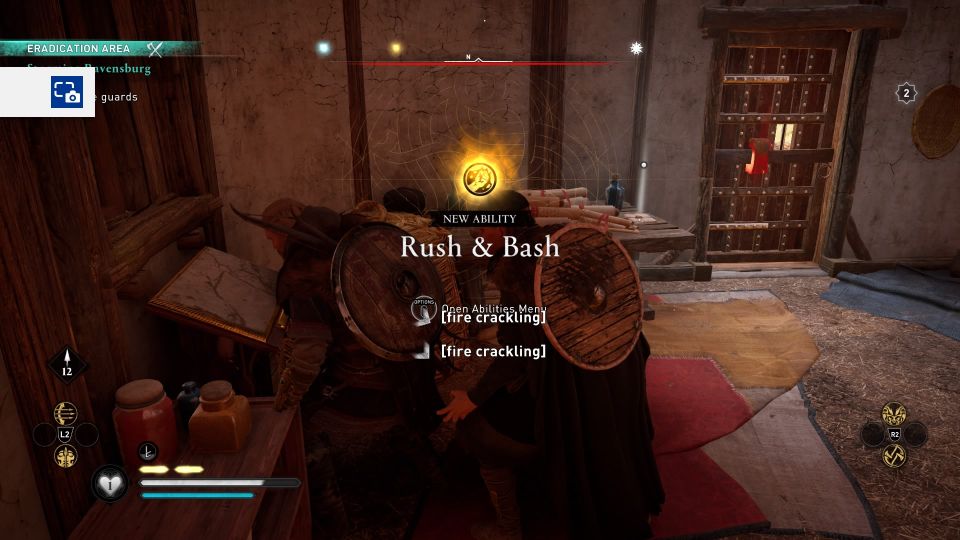 Speak with Birna
After eliminating every single guard, speak with Birna to complete the quest.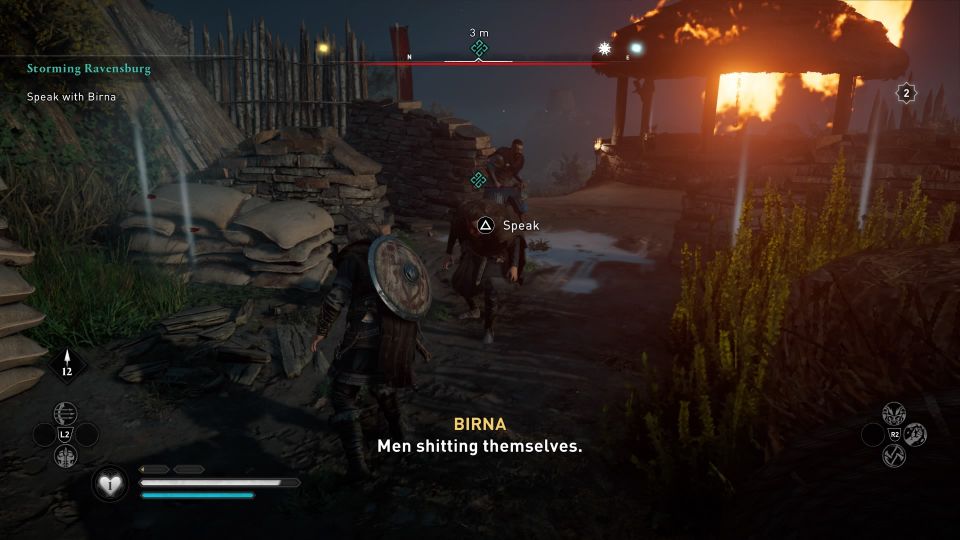 ---
Related posts:
Assassin's Creed Valhalla: Razing Earnningstone Walkthrough
Assassin's Creed Valhalla: Glory Regained Walkthrough