Glory Regained is a main quest in Grantebridgescire in Assassin's Creed Valhalla.
Your task is to help Soma and her forces retake Grantebridge from Wigmund.
Here's a walkthrough of Glory Regained in AC Valhalla.
Suggested power: 20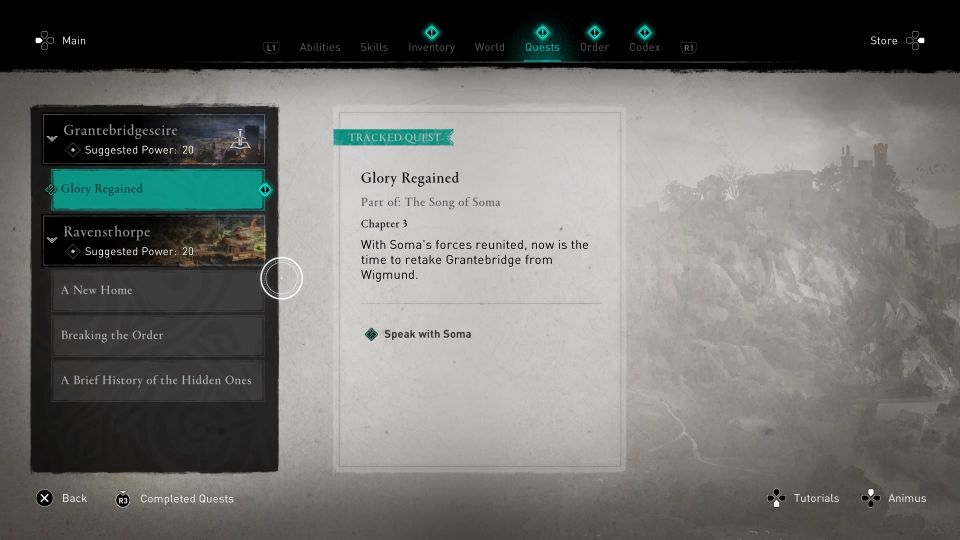 Speak with Soma
Before the battle, you can speak to Soma's advisors first, and then talk to Soma.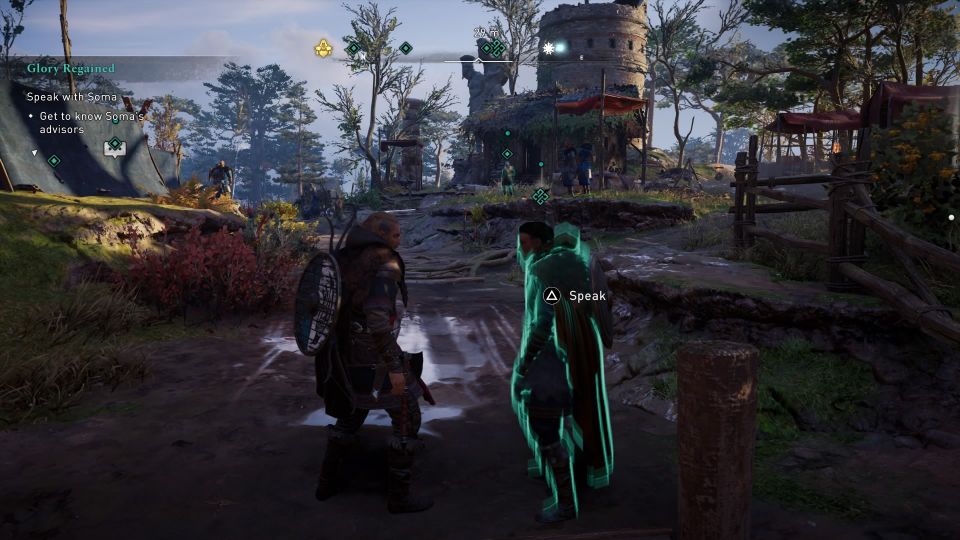 Regroup with the clan
Head towards the location marked on the map to regroup with Soma and her forces.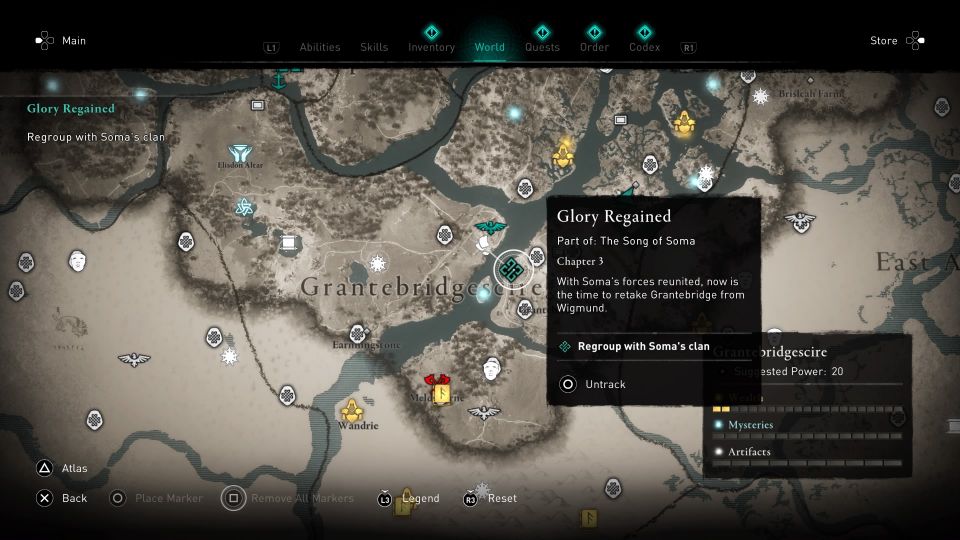 You will see them all waiting near the castle gate.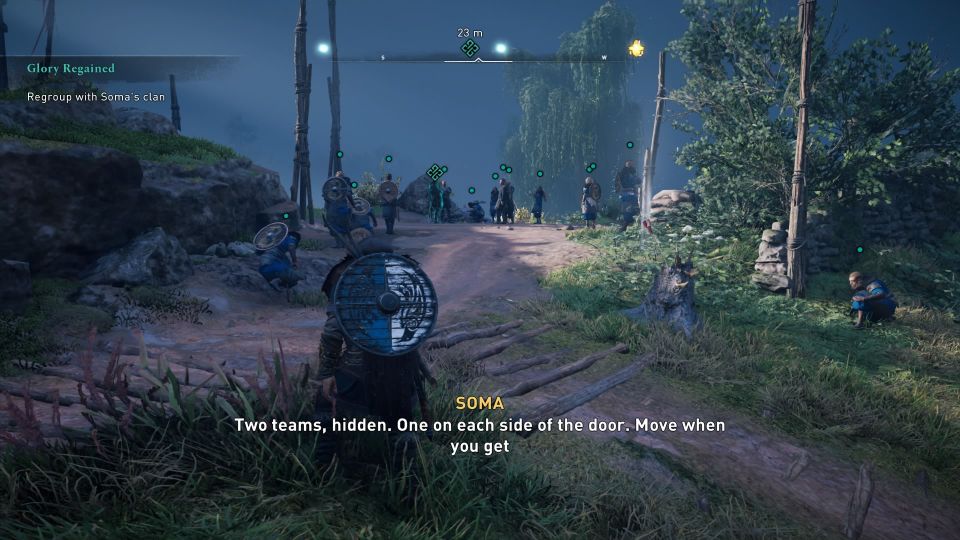 Destroy the gate
After the cutscene, shoot at the explosive barrels and they will blast open the gate.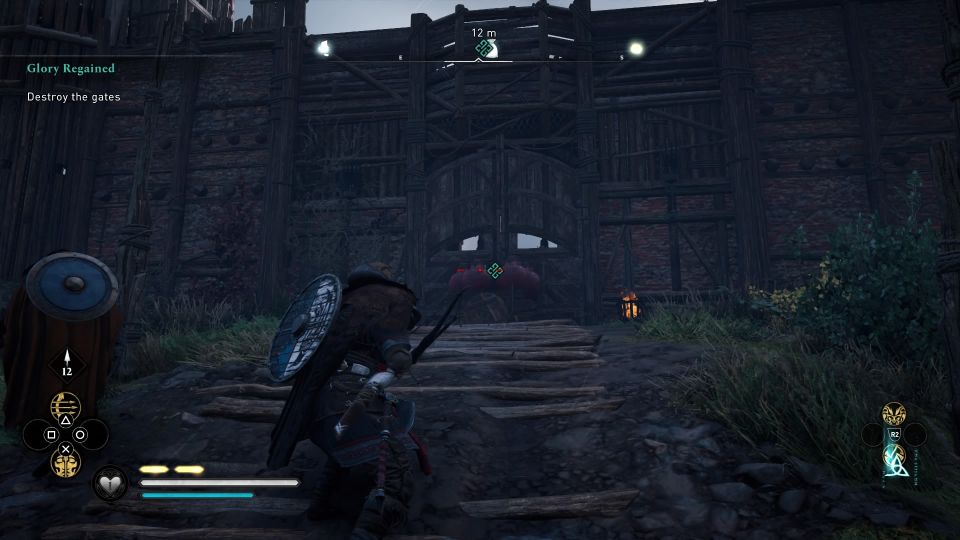 Retake Grantebridge
The objective here is simple. Enter Grantebridge and defeat all of the enemy forces.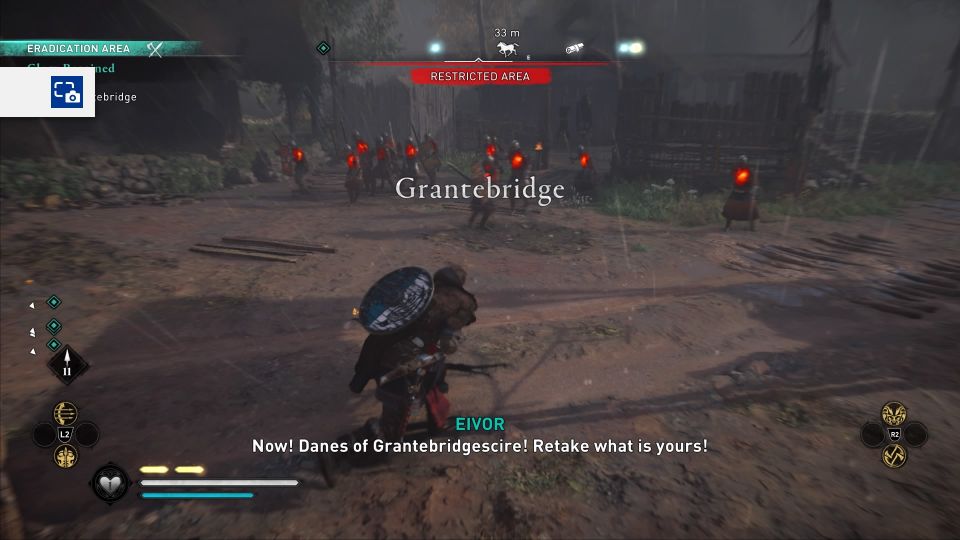 There are a few different areas. Keep going towards the longhouse. The inside gates can be broken with your axe.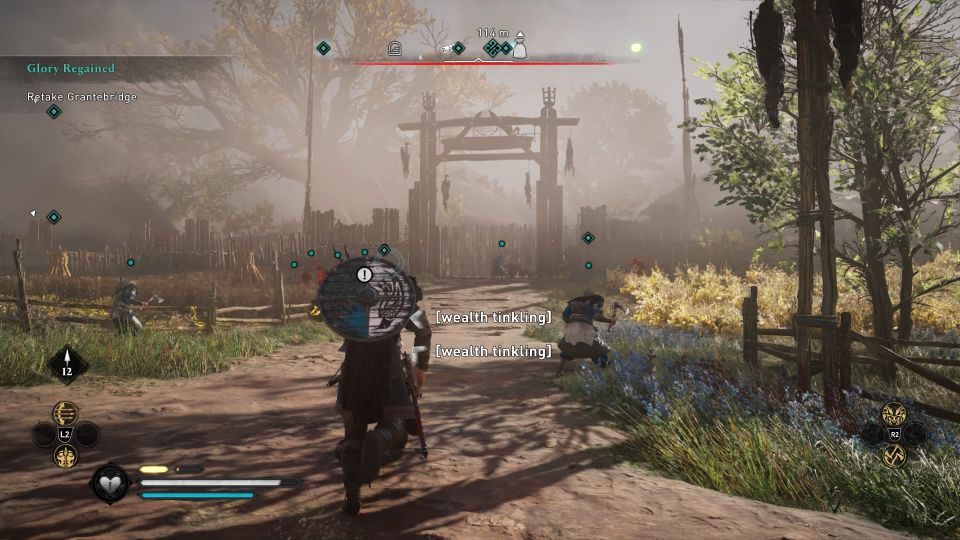 Clear the longhouse area
Defeat all of the guards surrounding the longhouse. You don't need to try to enter the longhouse yet.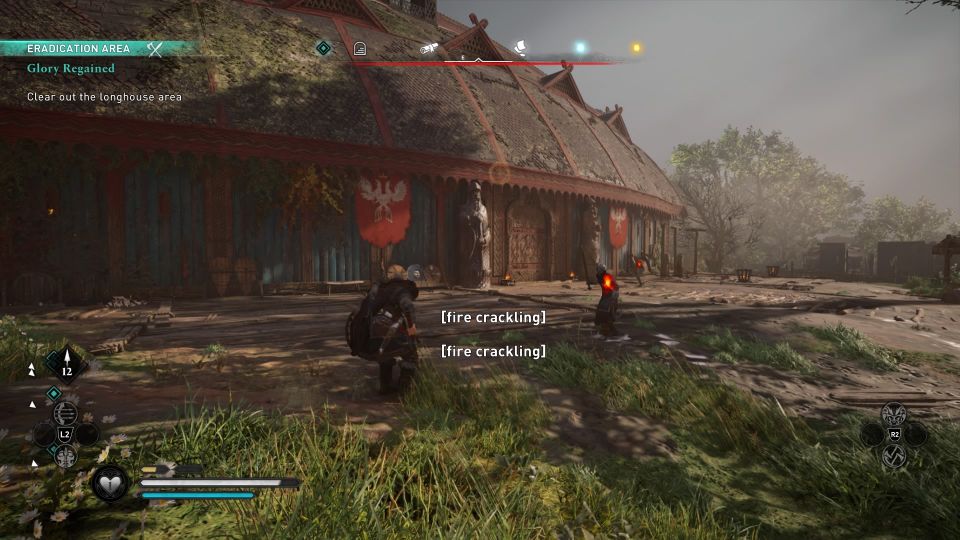 More enemies will come out from the longhouse, including a lieutenant.
The lieutenant has a high HP and hits harder than the rest. You'll need to dodge a bit for this fight.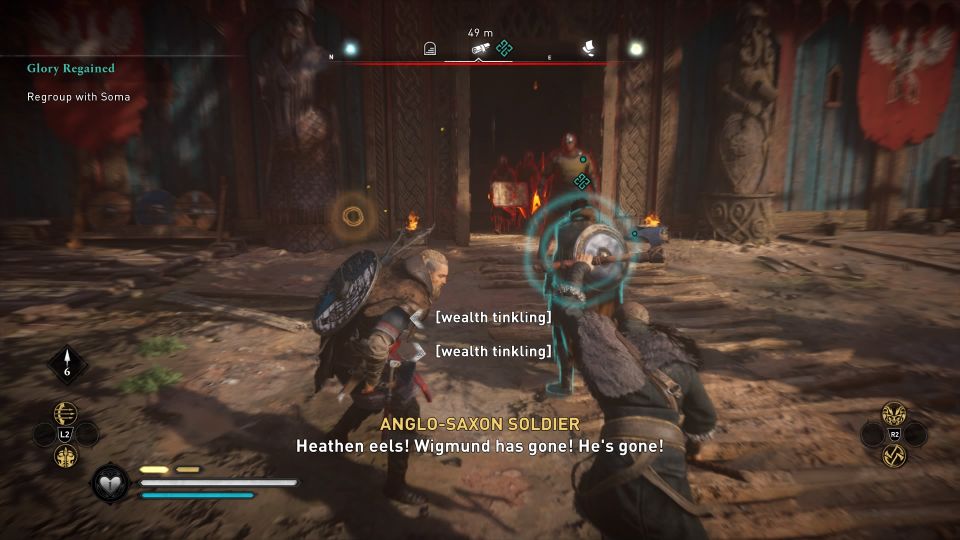 Speak to Soma
After defeating the enemies, talk to Soma.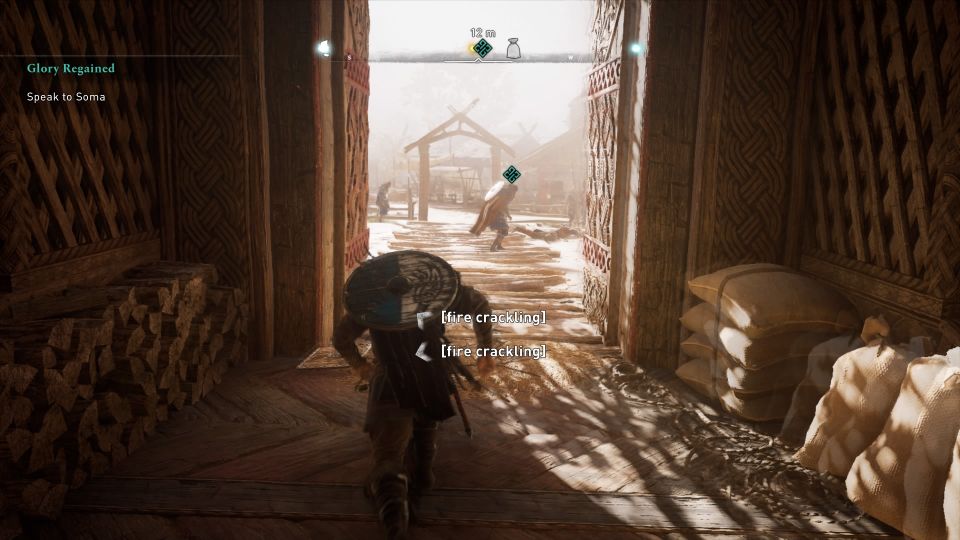 Blow the horn
Finally, Soma will ask you to blow the horn to signify the win.
Get to the horn and interact with it.
The quest ends here.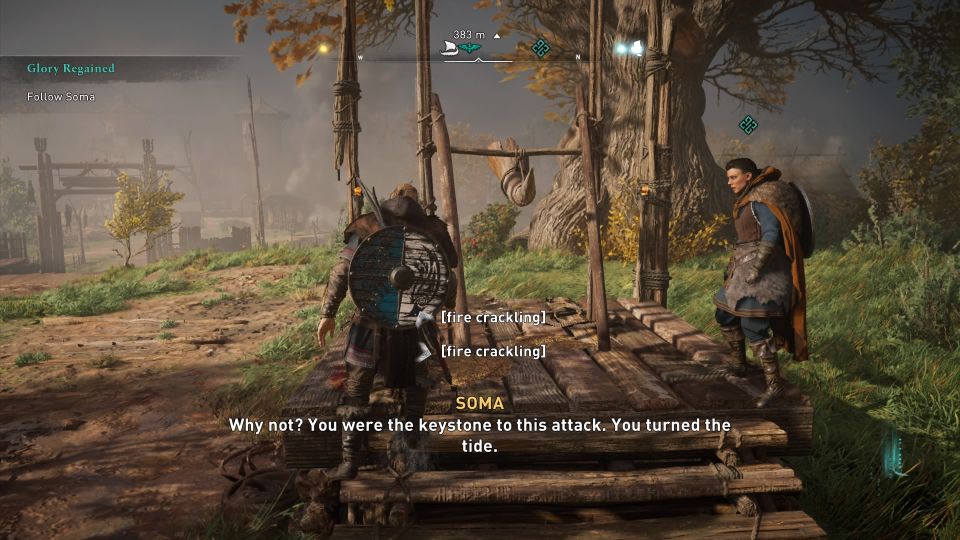 ---
Related posts:
Assassin's Creed Valhalla: Orphans Of The Fens Walkthrough
AC Valhalla: The Great Scattered Army Walkthrough
Assassin's Creed Valhalla: The Alliance Map Quest Walkthrough