Razing Earnningstone is a quest in Grantebridgescire in Assassin's Creed Valhalla.
Your task is to join Galinn and his crew to destroy hamlets loyal to Wigmund.
Here's a walkthrough of Razing Earnningstone in AC Valhalla.
Suggested power: 20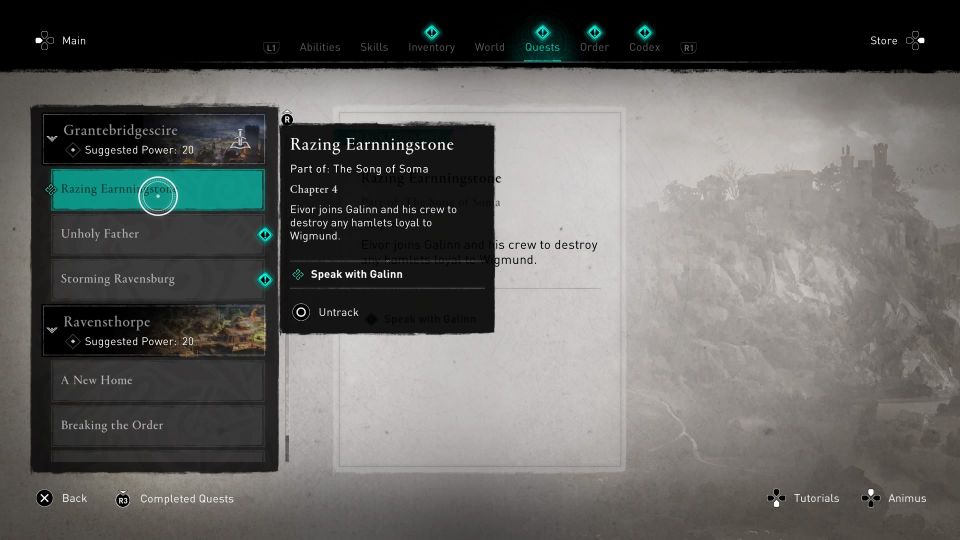 Meet Galinn
Head to the location marked on the map to meet Galinn. He's just northeast of Earnningstone.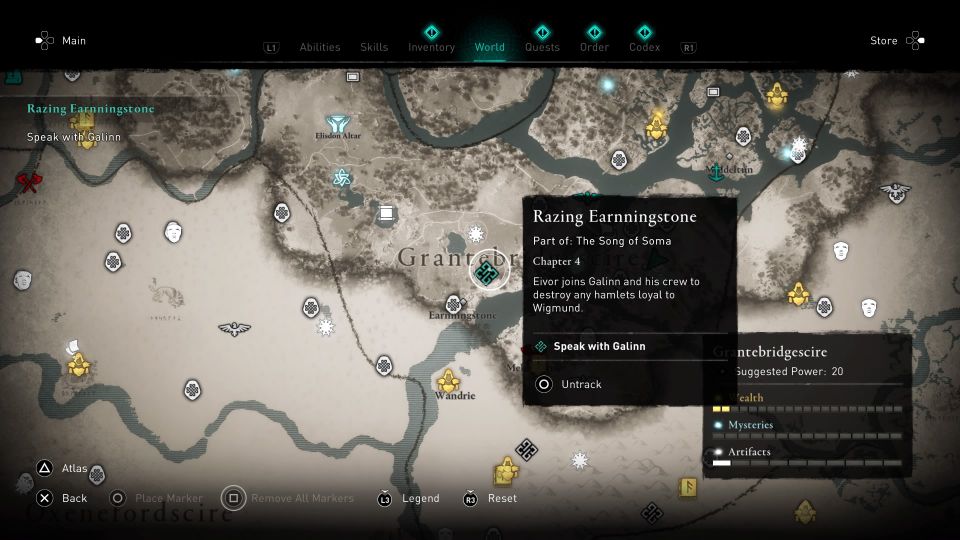 Talk to Galinn to proceed.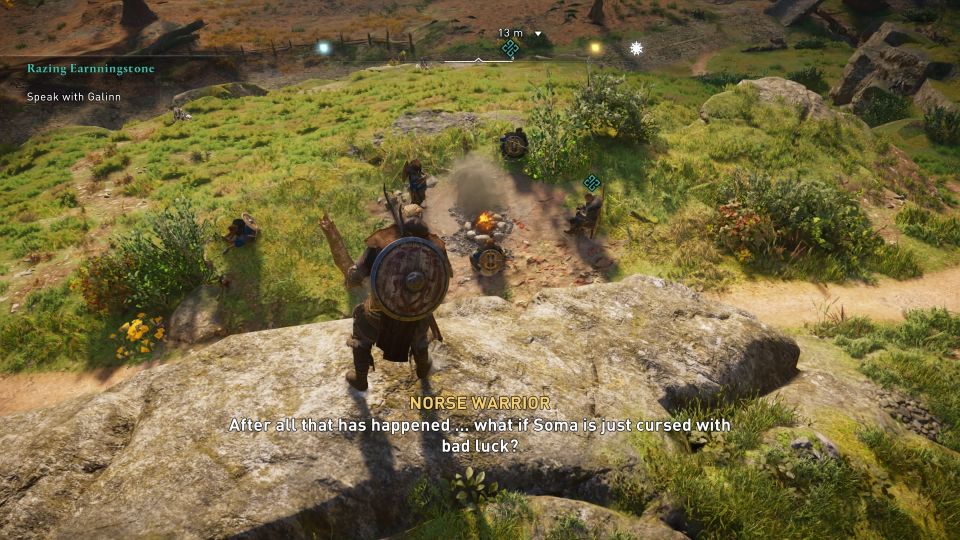 Pillage Earnningstone
The main objective is to pillage Earnningstone. You just have to fill the bar (pillaging progress).
One way to get the bar up quickly is to burn the huts. You can equip the torch with your inventory wheel and then throw it onto the rooftop.
There should also be treasure that you can loot to help with the progress.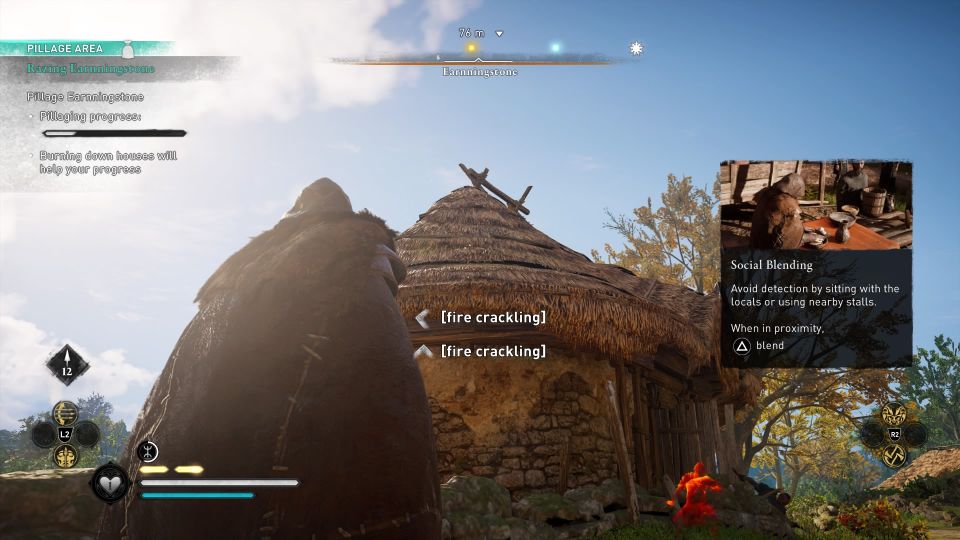 You should also get rid of the village bell, or reinforcements will keep coming.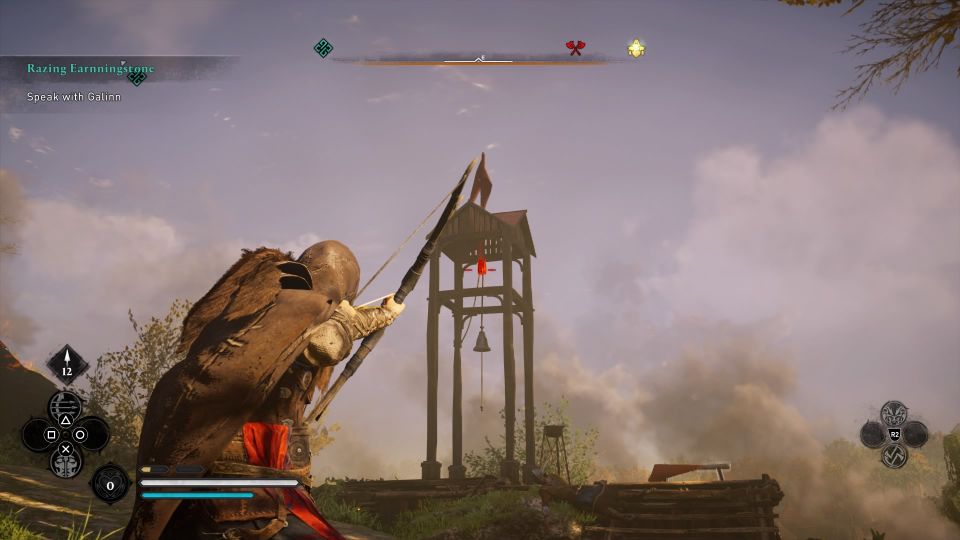 Speak with Galinn
After clearing the enemies, talk to Galinn.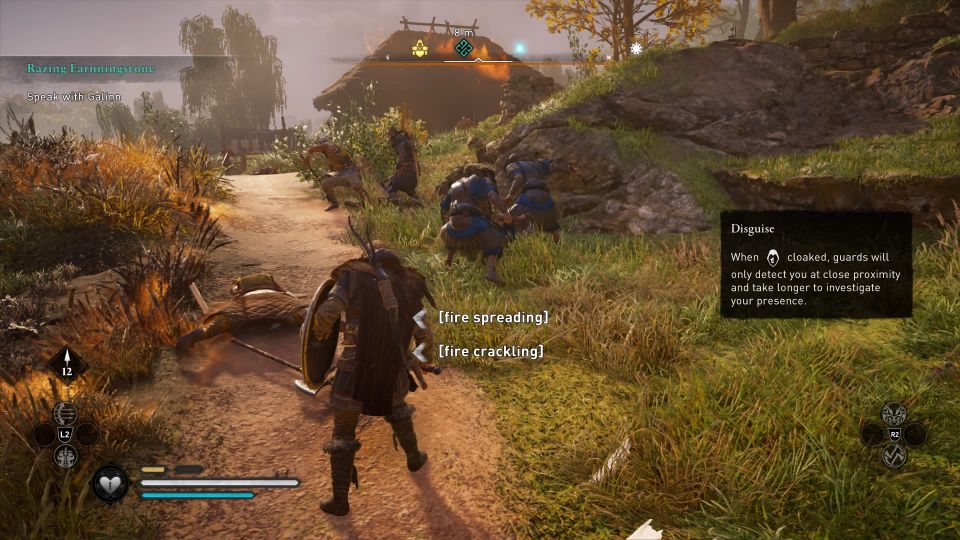 The quest ends here.
---
Related posts:
Assassin's Creed Valhalla: Glory Regained Walkthrough
AC Valhalla: Orphans Of The Fens Walkthrough