Extended Family is a quest in Asgard in Assassin's Creed Valhalla.
Your task is to meet the gods especially Freyja to present the Builder's deal.
Here's a walkthrough of Extended Family in AC Valhalla.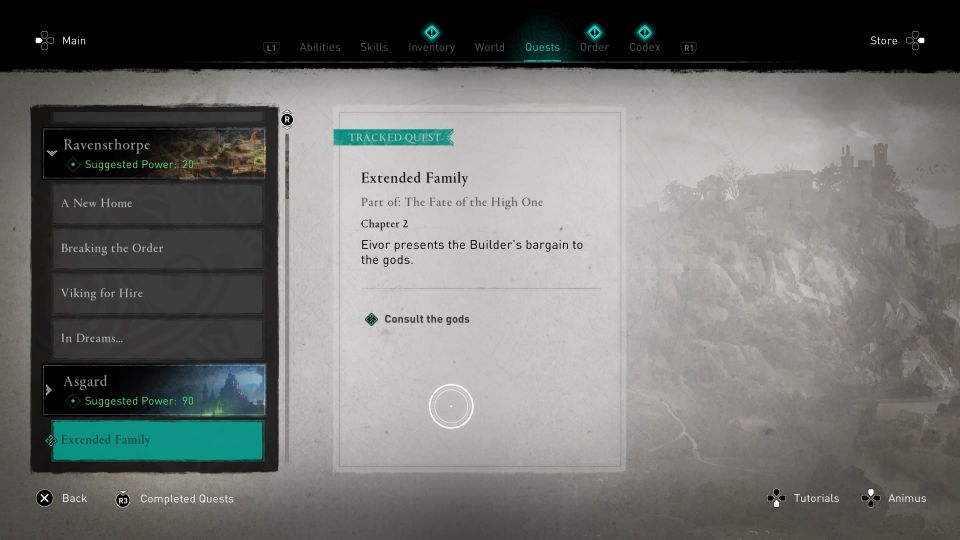 Consult the gods
Head to the location shown in the map below, marked by the quest symbol.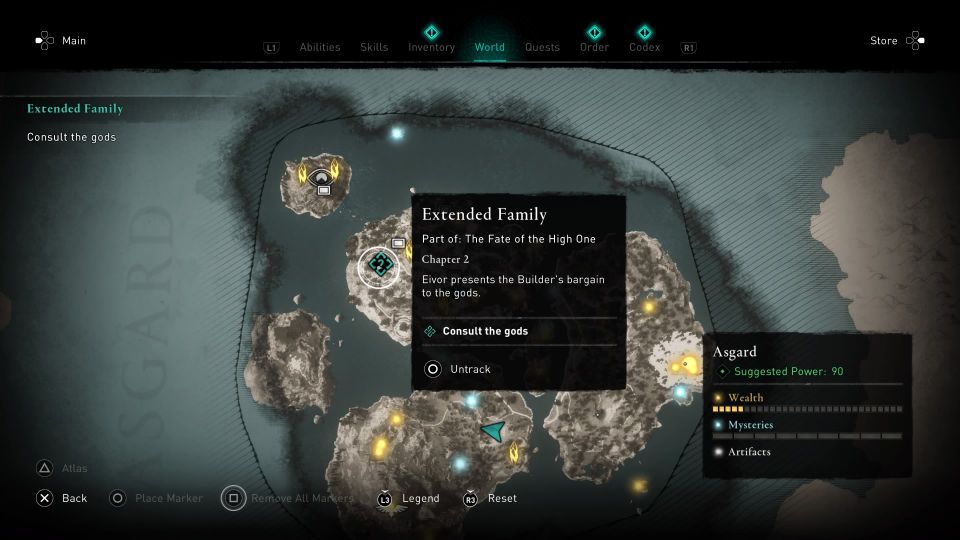 You will see the gods waiting near the wolf you found at the Well of Urdr. A cutscene will trigger as you reach.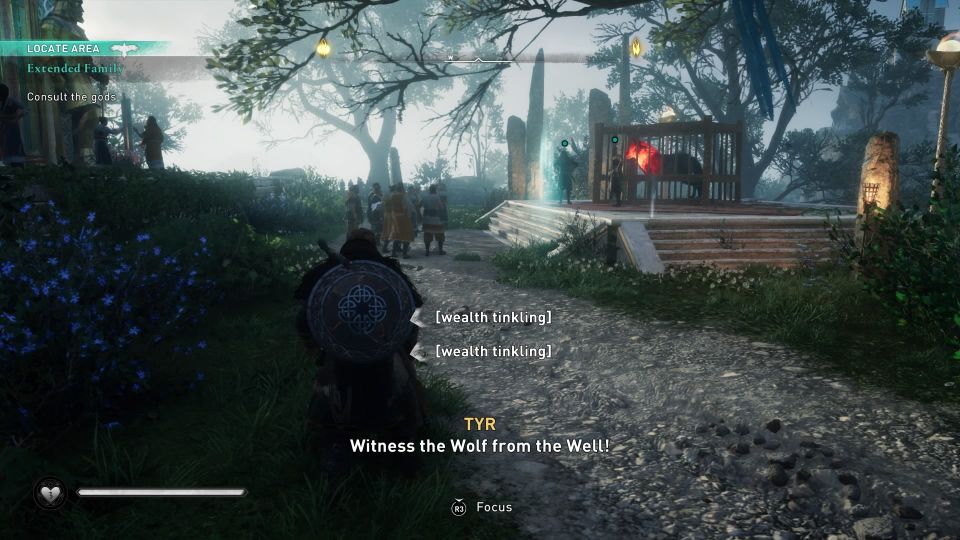 Reach Freyja and Thor
Next, head to Freyja and Thor's location just nearby.
Havi will tell Freyja and the rest about the deal and Freyja is clearly against it. She's upset if you didn't even reject the Builder when he proposed the deal.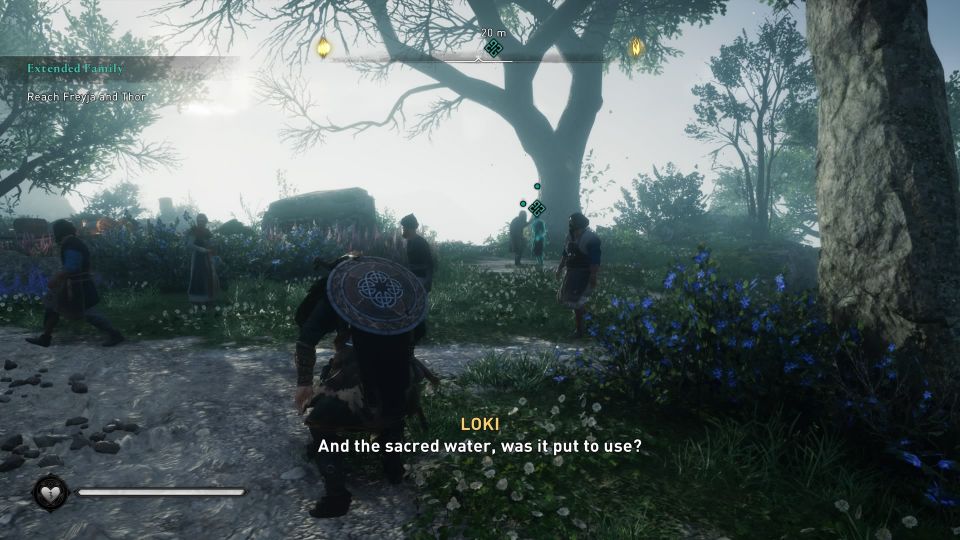 Chase the wolf
The wolf will break free from the cage. Chase after it.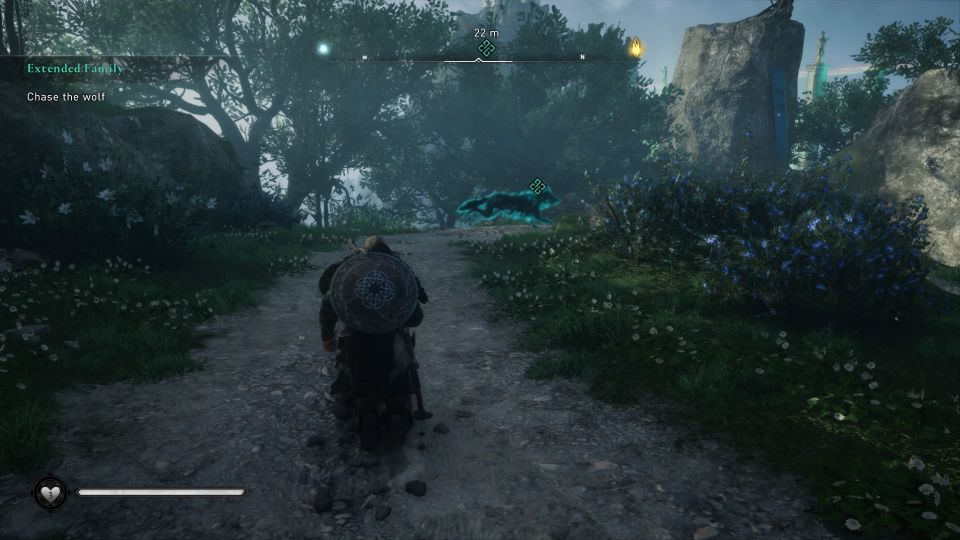 Defeat the Lost Wolf
Keep going until you reach an "arena". Here, you have to defeat the Lost Wolf.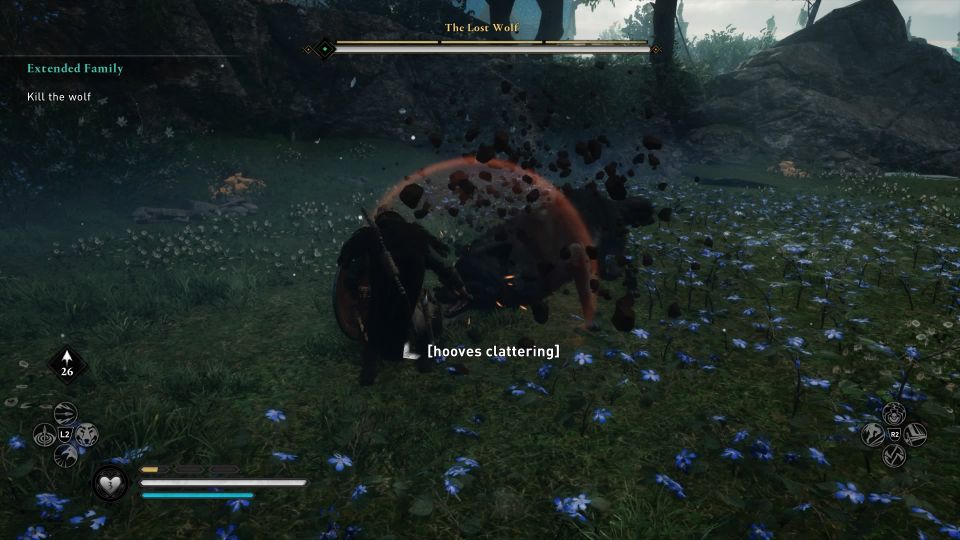 This wolf has a few tricks apart from its near-range attacks.
It can go underground and resurface near you, biting you as it appears.
Also, it can hurl rocks at you.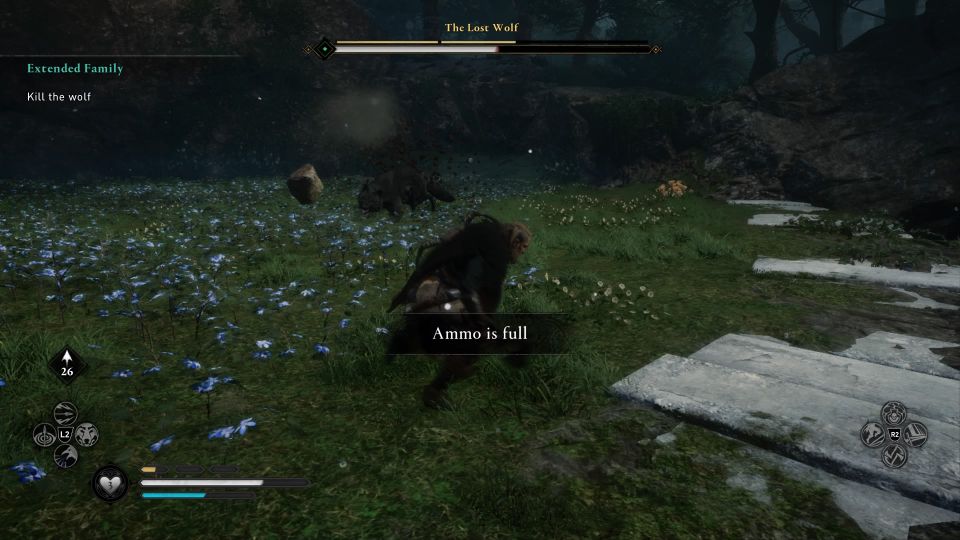 After defeating the wolf, choose "confirm kill". Loki however will stop Havi. Apparently the wolf has been raised by Loki earlier.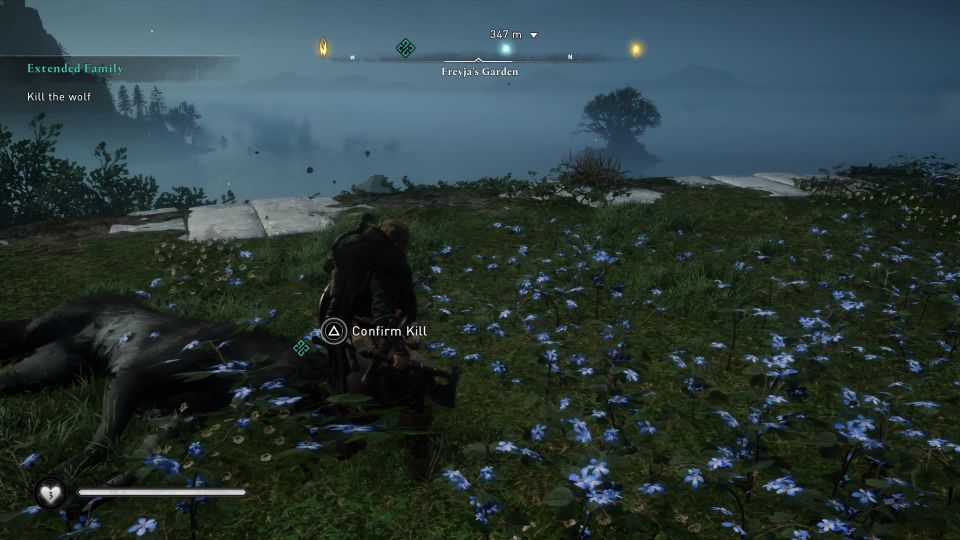 The quest ends here.
---
Related posts:
AC Valhalla: Defensive Measures Walkthrough
Assassin's Creed Valhalla: Well-Traveled Walkthrough & Guide