Ledecestrescire Sauce is a world event located in Ledecestrescire in Assassin's Creed Valhalla.
Your task is to help a man perfect his sauce and you have to help him catch an eel.
Here's a walkthrough of Ledecestrescire Sauce in AC Valhalla. This world event seems to be a reference to Worchestershire Sauce.
To begin the event, head to the location marked on the map below. He is at the border between Ledecestrescire in Lincolnscire.
You will see an Anglo-Saxon man who is sitting down below a tent. Talk to him and he'll ask you to help.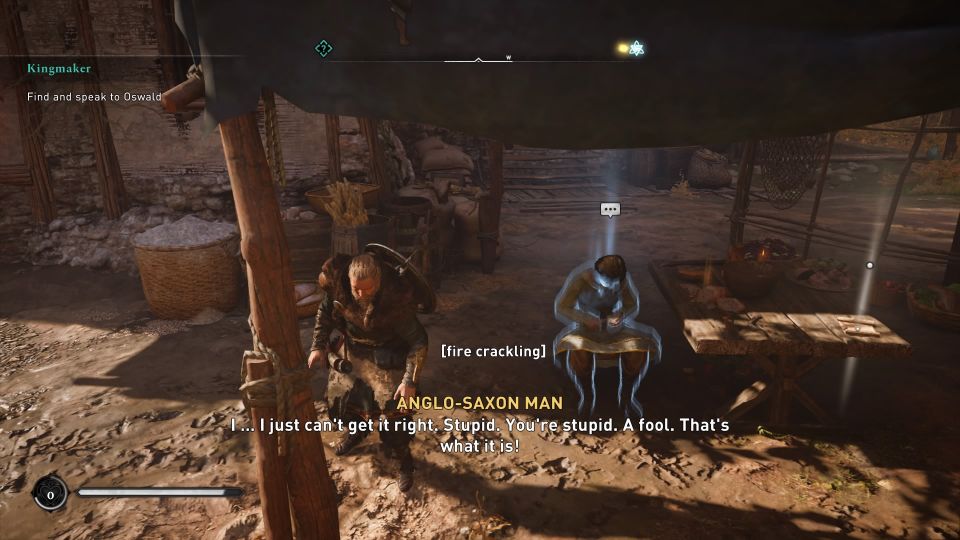 Where to find an eel (location)
You can actually find plenty of eel near his house. You should see a river from the house and you just have to go there.
Use Odin's sight to see the fishes in the river and kill one of them.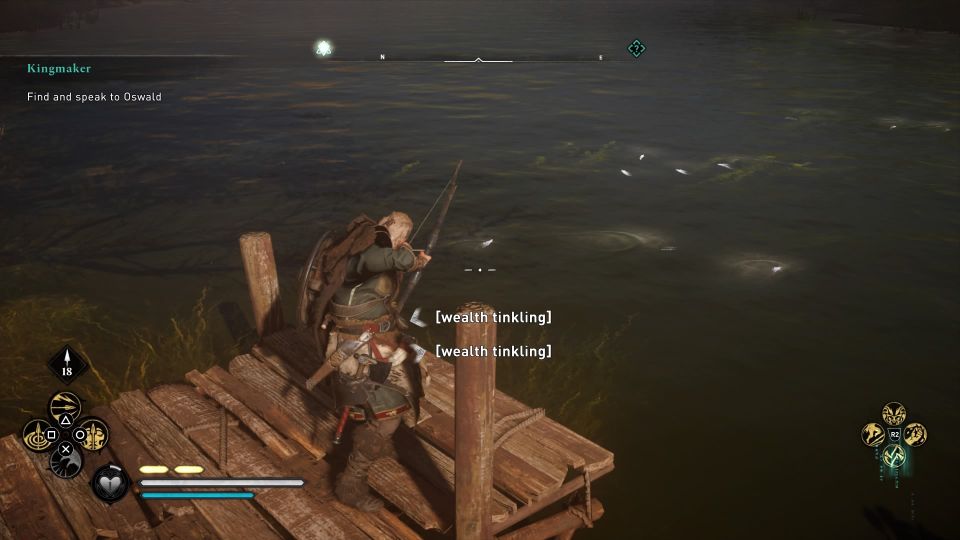 You may get the eel immediately.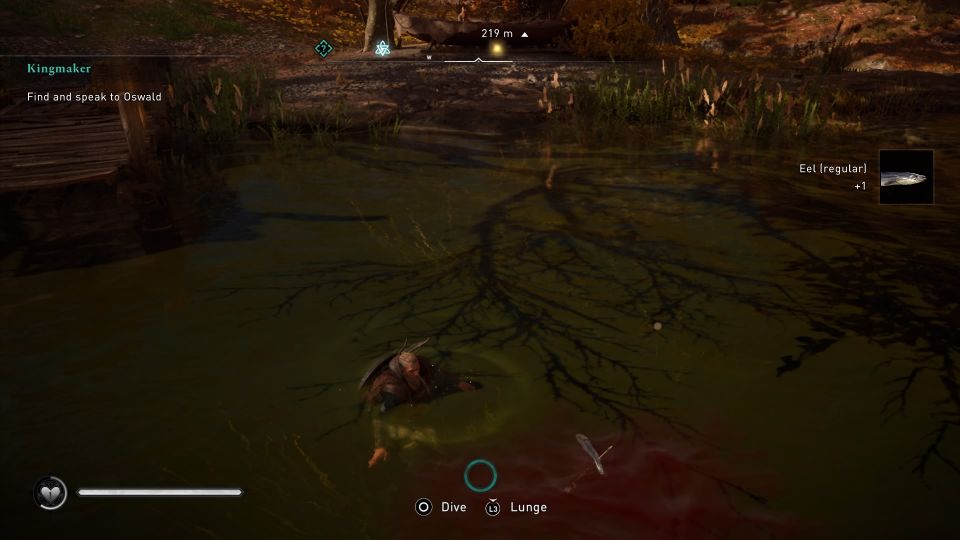 Return to the man to tell him about the eel. Then, interact with the pot to cook it.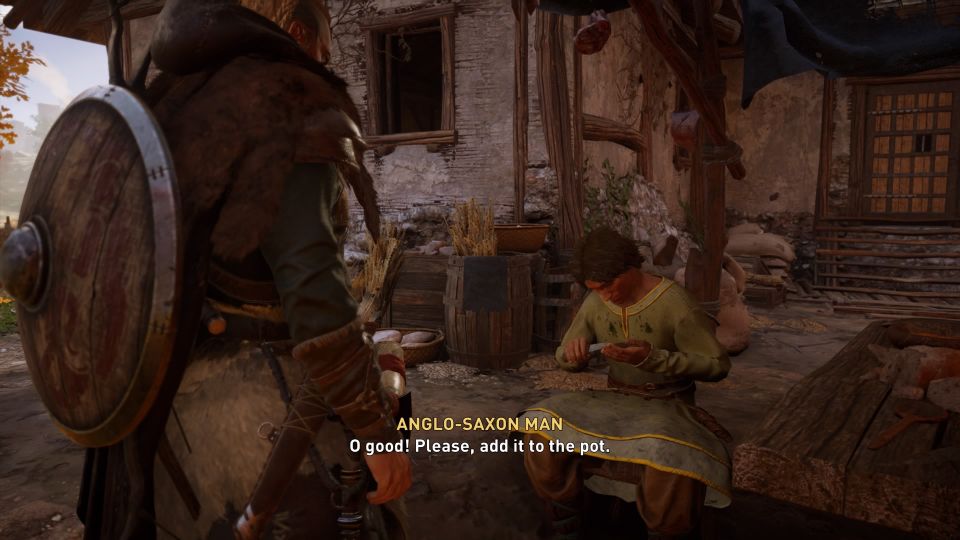 The world event ends here.
Get the treasure (optional)
He will ask you to help him take the sauce to the cellar at the bottom.
Just behind the man, there's a ladder going downwards into the cellar. Jump down.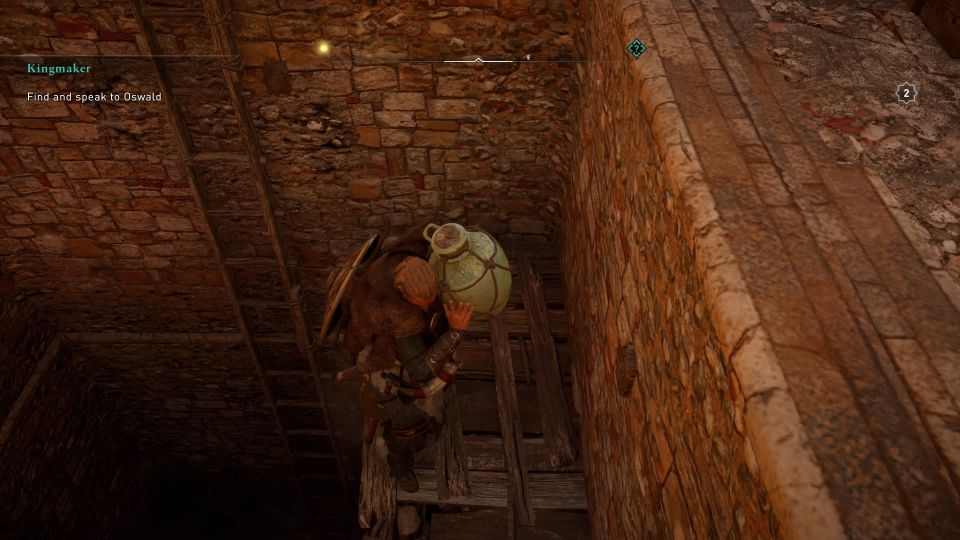 Place the sauce on the ground and collect the treasure nearby.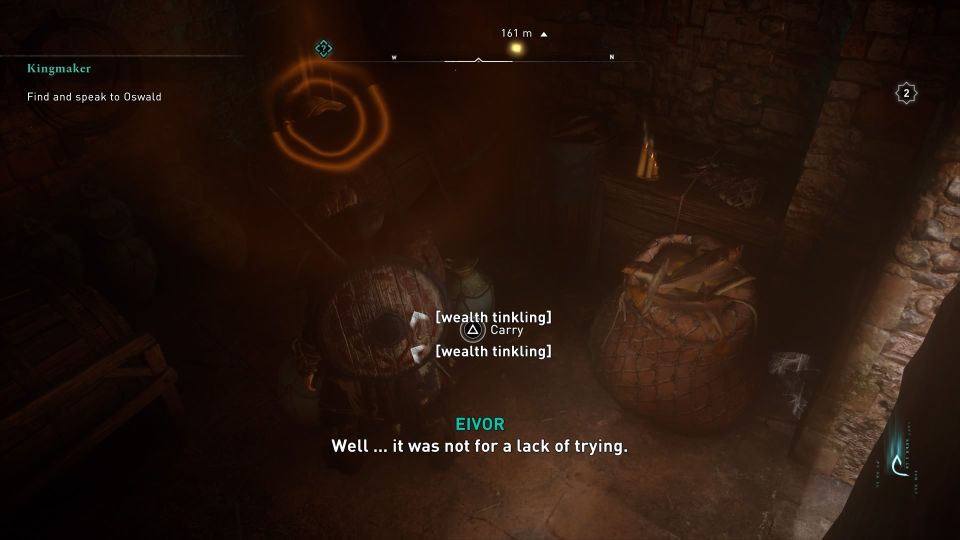 ---
Related posts:
AC Valhalla: Of Fist-Dances And Sweaty Oaths Walkthrough
Assassin's Creed Valhalla: Jungulf Flyting Answer Guide