A Cruel Destiny is a quest in Rygjafylke in Assassin's Creed Valhalla.
Your task is to defeat Kjotve and eventually take over his fortress.
Here's a walkthrough of A Cruel Destiny in AC Valhalla.
Suggested Power: 1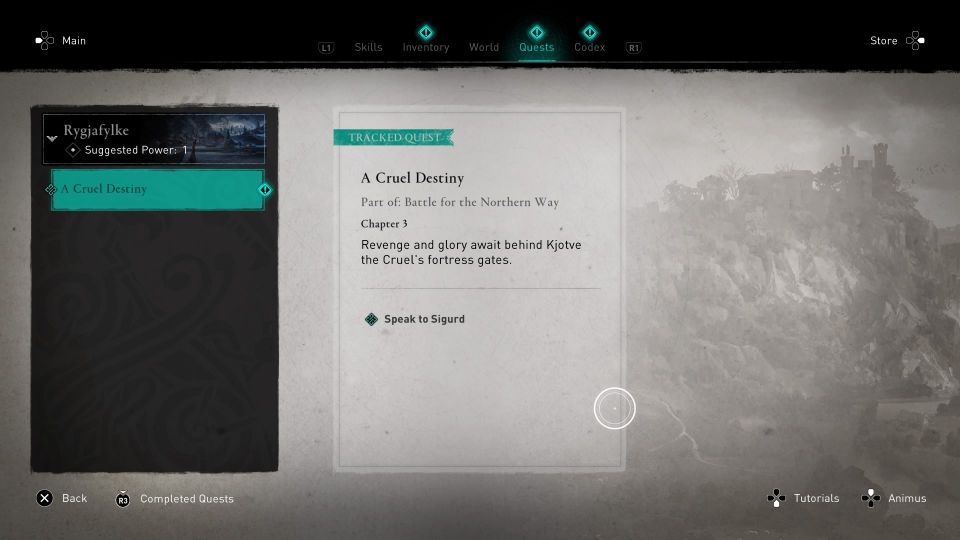 Speak to Sigurd
To begin, talk to Sigurd. His exact location is shown in the map below, marked by the quest symbol.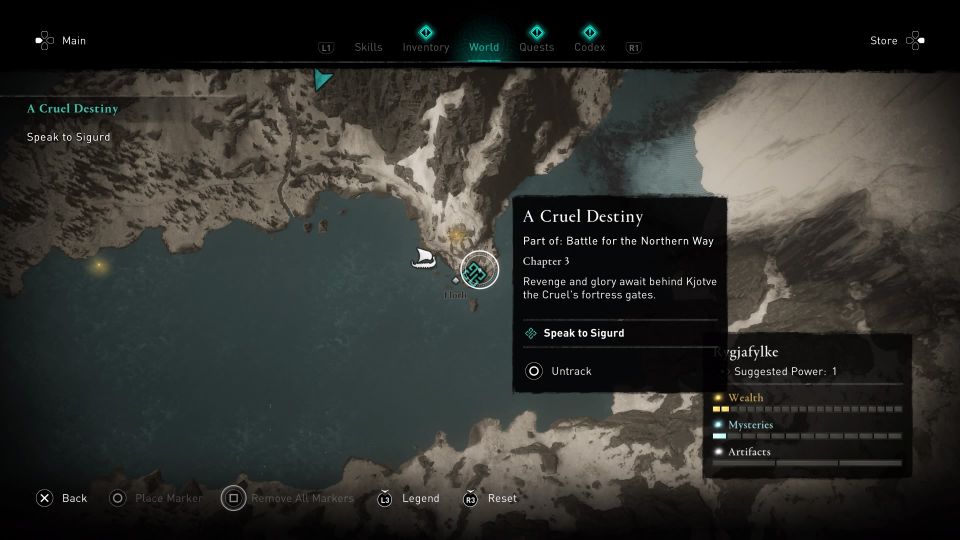 He will be at the top of the tower. Talk to him.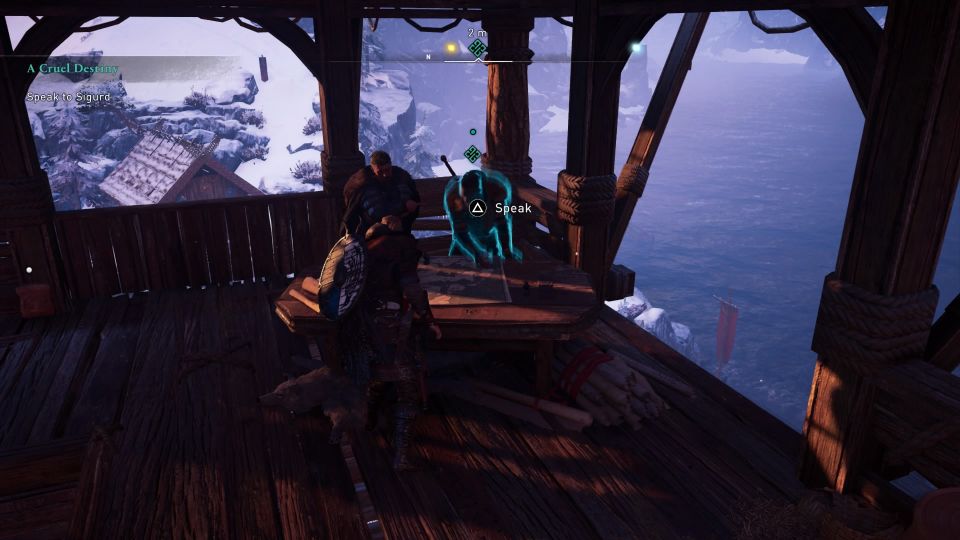 Kill Kjotve the Cruel
Right after the cutscene, you have to defeat Kjotve. At first, he'll only use one axe. You can dodge his attacks by looking at the prompts before he attacks.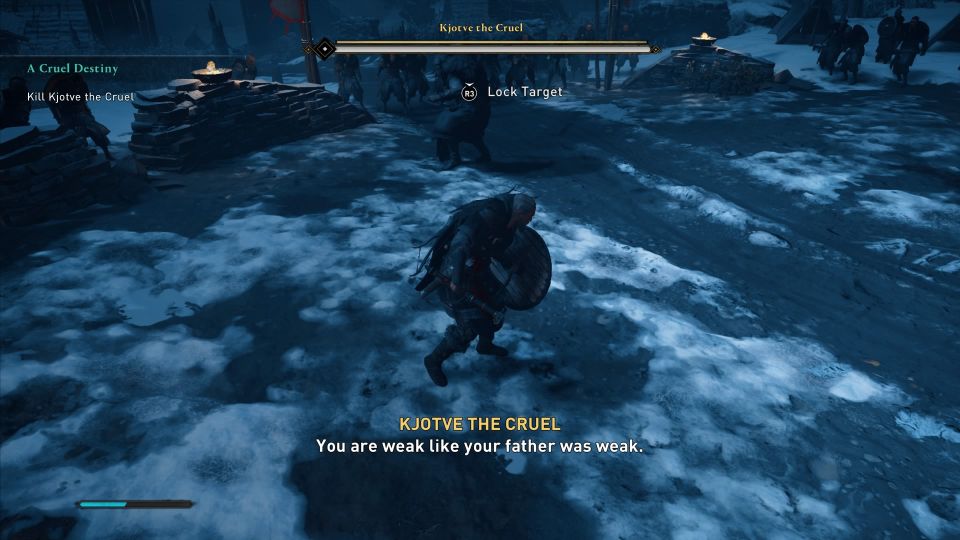 After you've lowered his health by 1/4, he will take the other axe and go dual-wielding.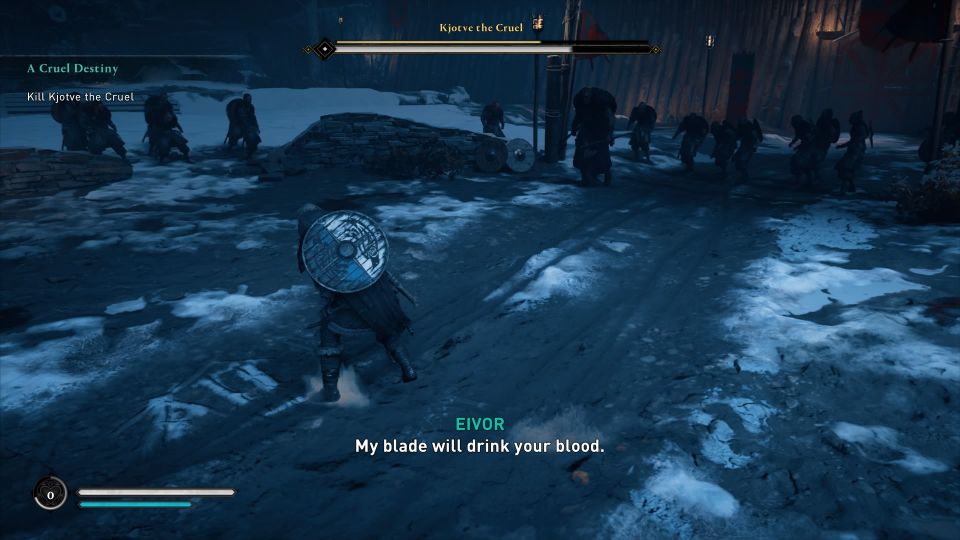 Continue to lower his health until it reaches 1/3 and the both of you fall to a pit. Hytham tries to assassinate Kjotve but fails.
The last part of the fight will happen here.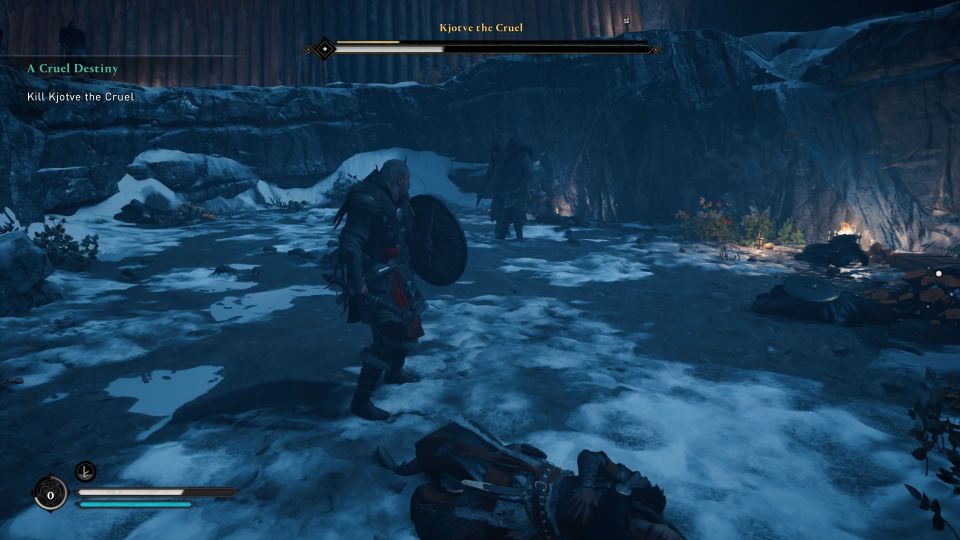 Unlock the outer gate
After defeating Kjotve, you have to storm the fortress. You need to open the main gate from the inside.
To do so, climb onto the ladder to reach the top. The enemies may push the ladder down but your crew will put it back up.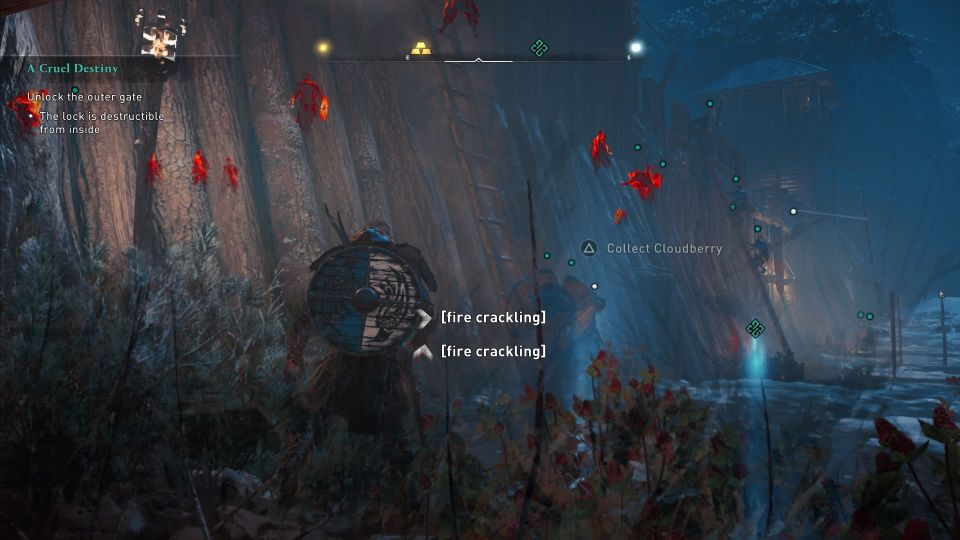 From the inside, break open the locks and open the gate. Your men will storm in.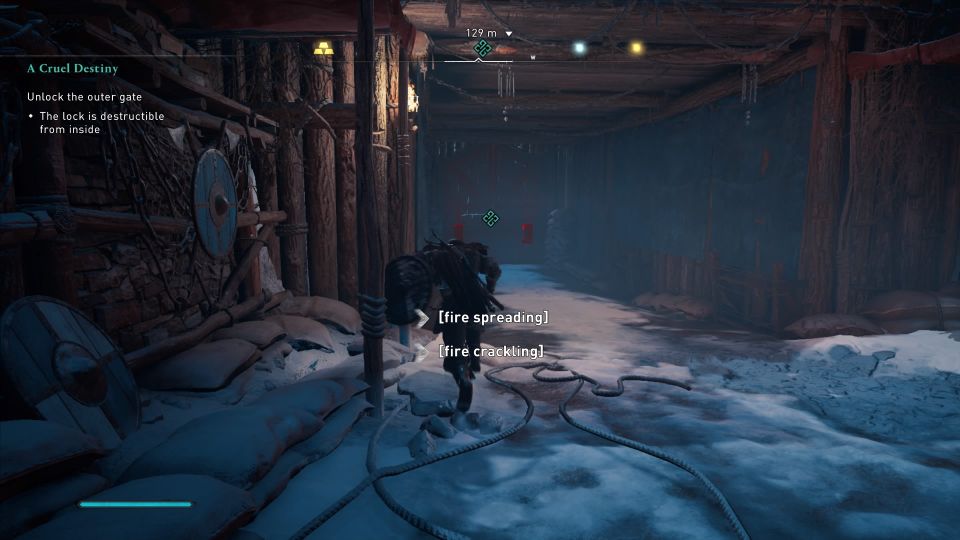 Before going to the final gate, you can get the treasure in the hut.
To enter the hut, you need to shoot the windows with your bow, and then jump into the hut from the window area.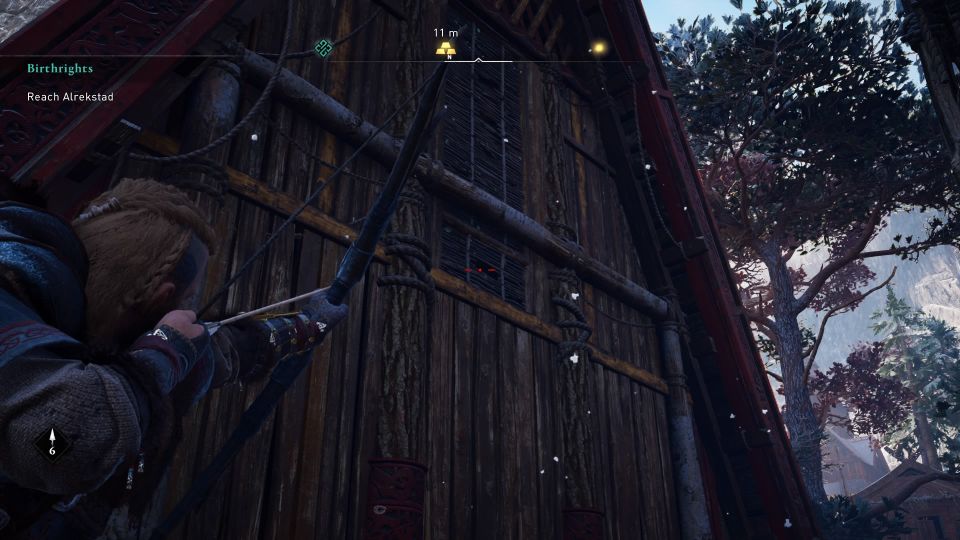 Unlock the final gate
Get to the final gate and unlock it.
Again, you need to climb to the other side first and then unlock the gate from that side.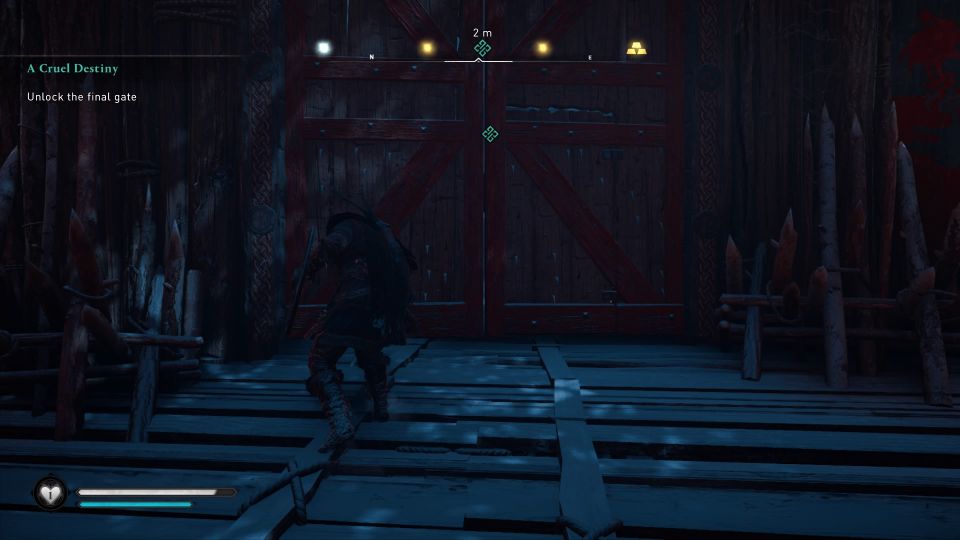 Get to Gorm
In the final area, head to the building where Gorm is to find him.
He'll then run away but will try to burn you inside the building.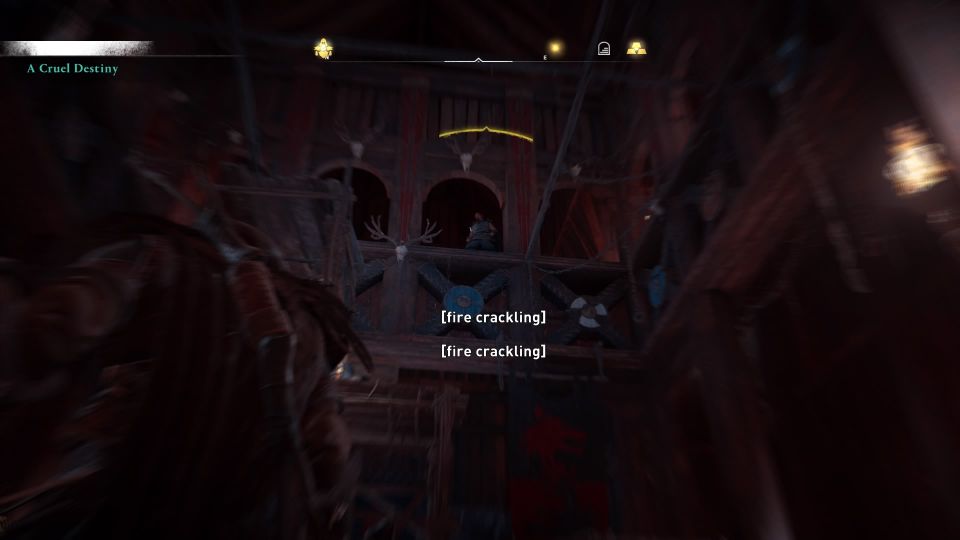 Escape the building
You just need to climb up the building and escape from the big window space.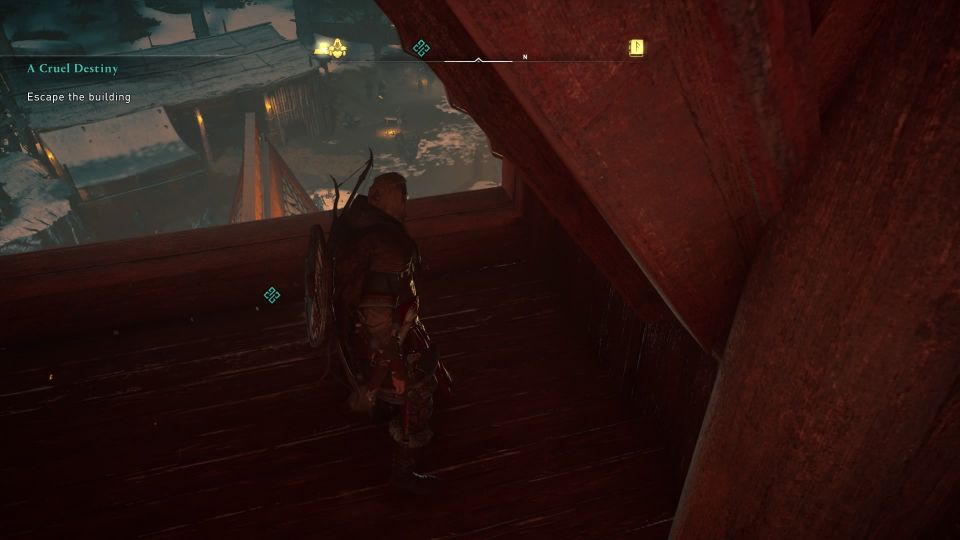 Speak to Sigurd
Gorm will escape. Talk to Sigurd to complete the quest.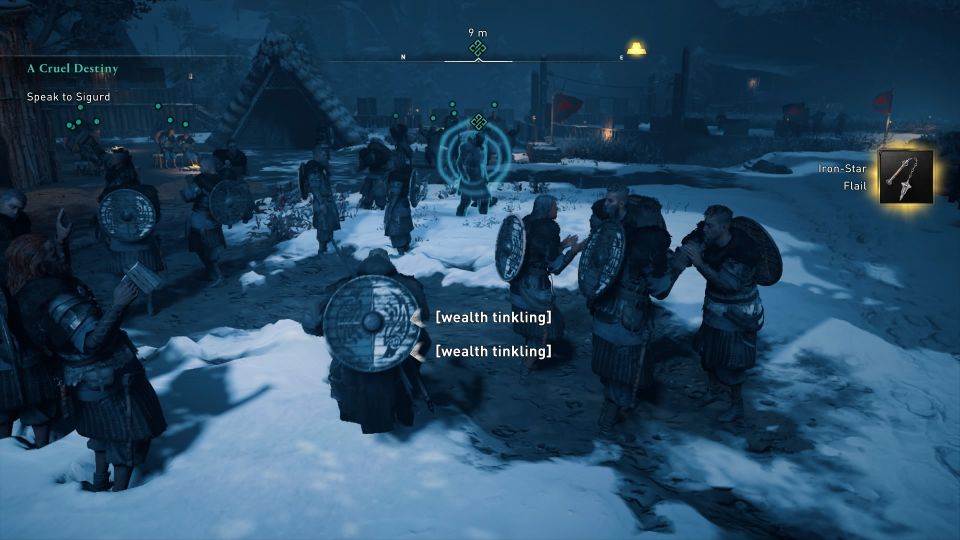 ---
Related posts:
Assassin's Creed Valhalla: Rude Awakening Walkthrough
Assassin's Creed Valhalla: The Prodigal Prince Walkthrough