An Efficient Cremation is a world event located in Snotinghamscire in Assassin's Creed Valhalla.
Your task is to help a man burn the bodies of his family much quicker.
Here's a walkthrough of An Efficient Cremation in AC Valhalla.
To begin the event, head to the location shown in the map below, marked by the player marker. It's west of Wenlock Abbey.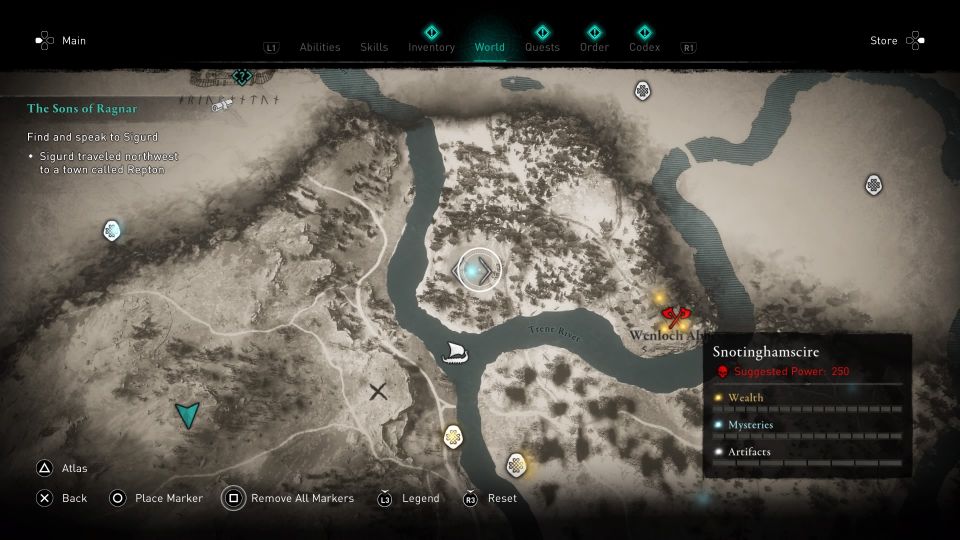 You will see a Norse man in front of a burning cart.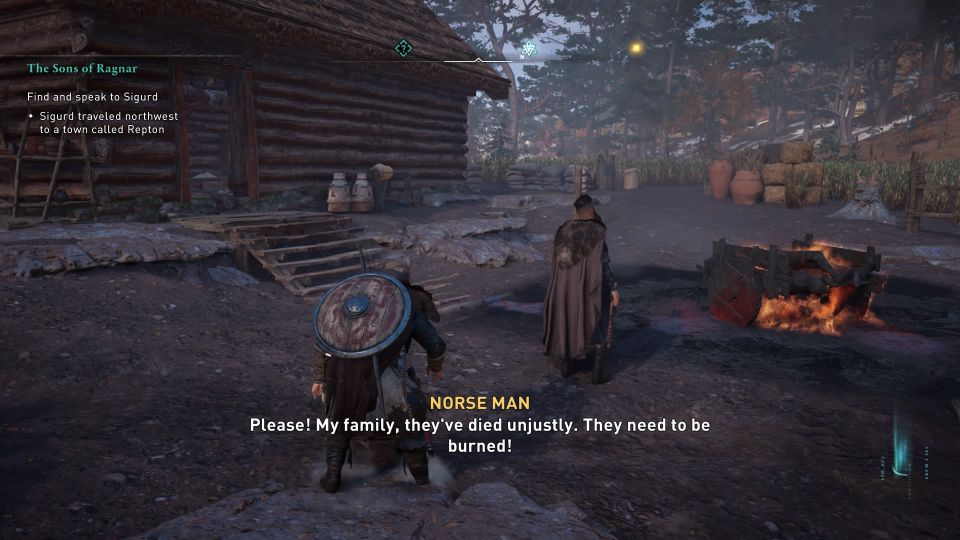 Get the oil jar
There are a few oil jars around the house. You only need one. Don't accidentally destroy the oil jar as you smash the crates surrounding it.
Carry the oil jar.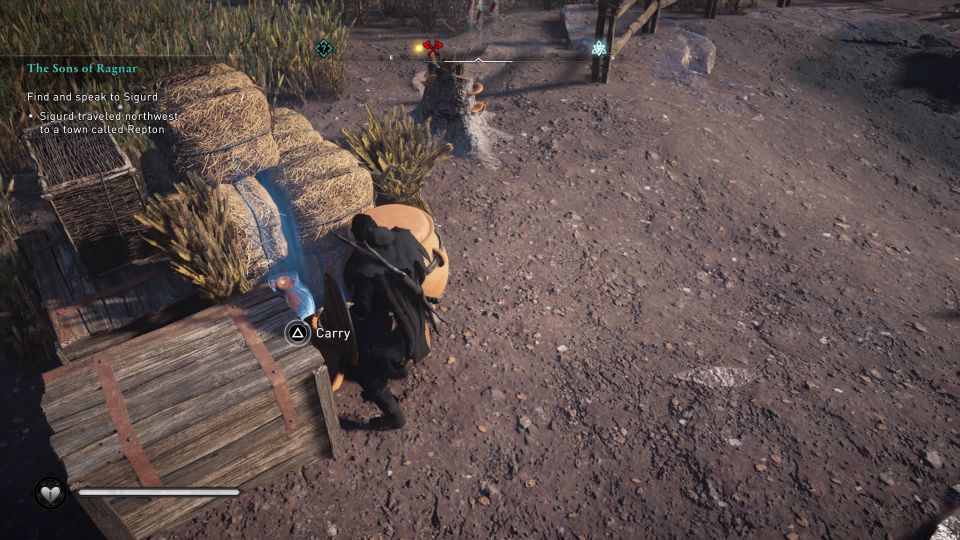 Aim and throw the oil jar towards the burning cart.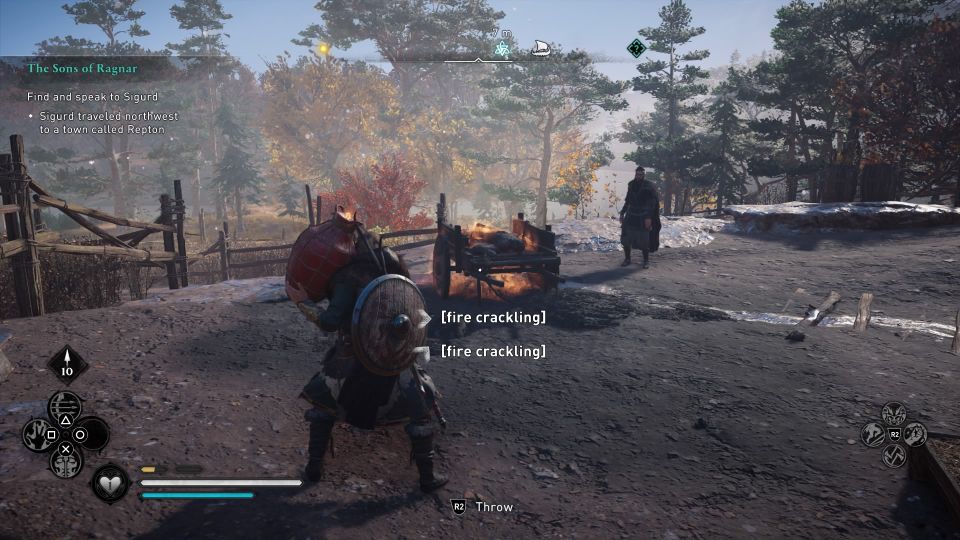 Assassinate the man
Finally, assassinate the man as he wishes to die.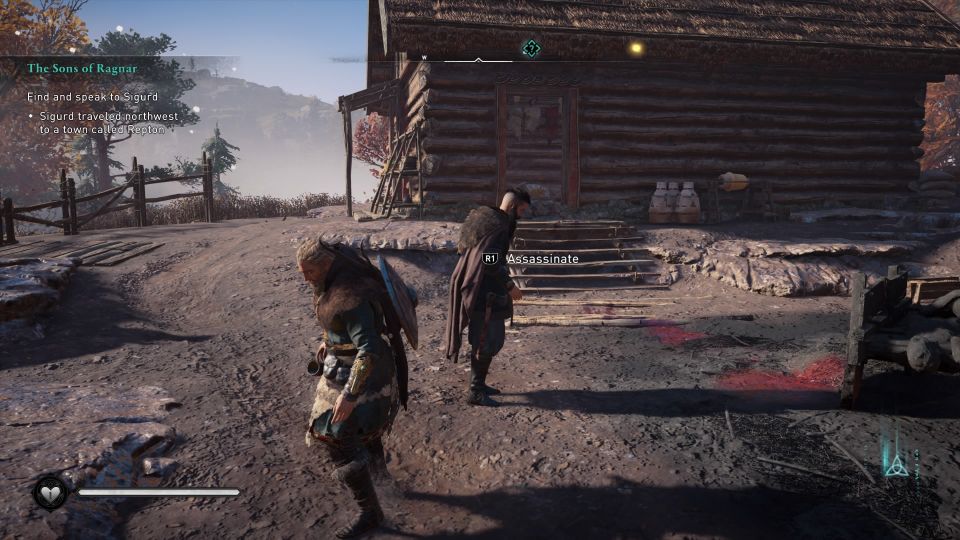 The world event ends here.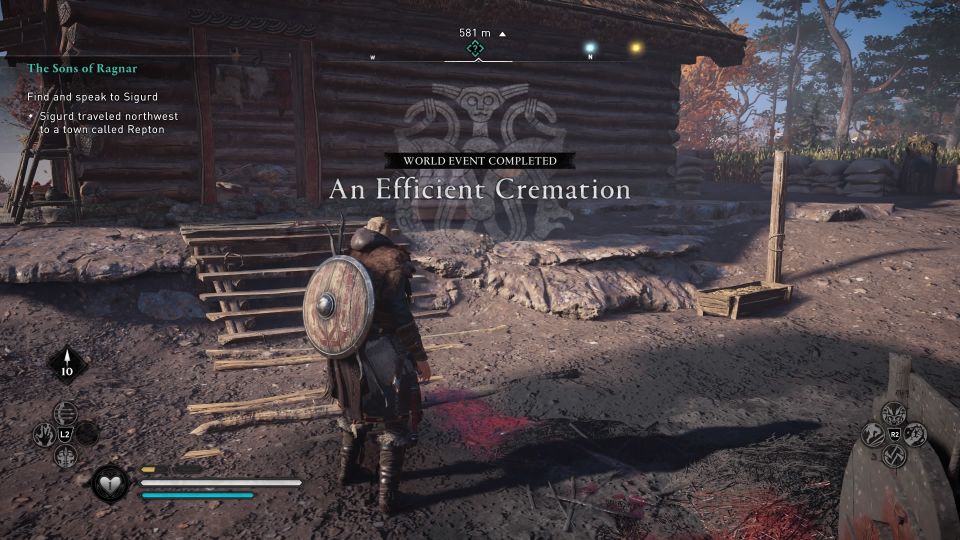 ---
Related posts:
Assassin's Creed Valhalla: Ledecestrescire Fly Agaric Guide
Assassin's Creed Valhalla: Cosintun Standing Stones Guide