The Saga Stone is a main quest under Oxenefordscire in Assassin's Creed Valhalla.
Your task is to attack Cyne Belle Castle, defeat Eadwyn and get the stone.
Here's a walkthrough of The Saga Stone in AC Valhalla.
Suggested power: 90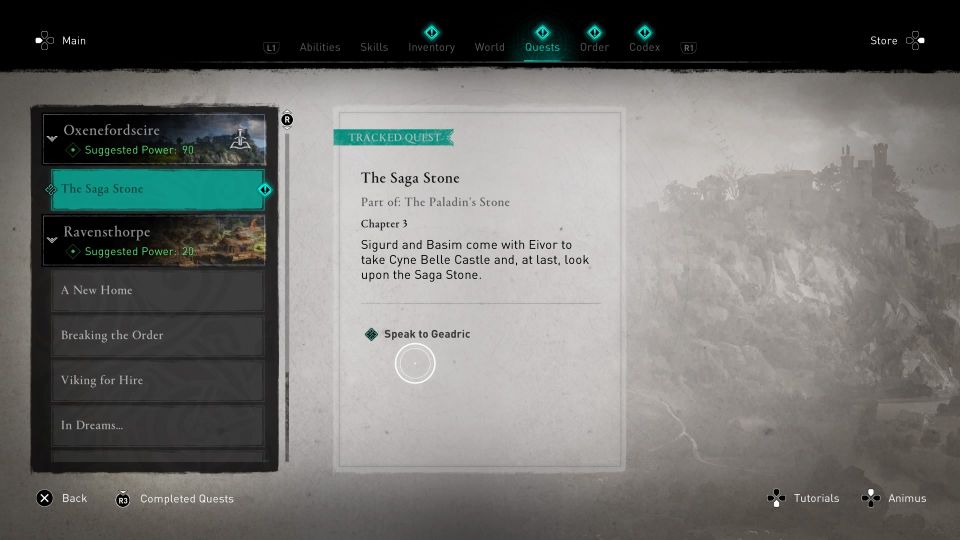 To begin the quest, talk to Geadric and say "begin the assault".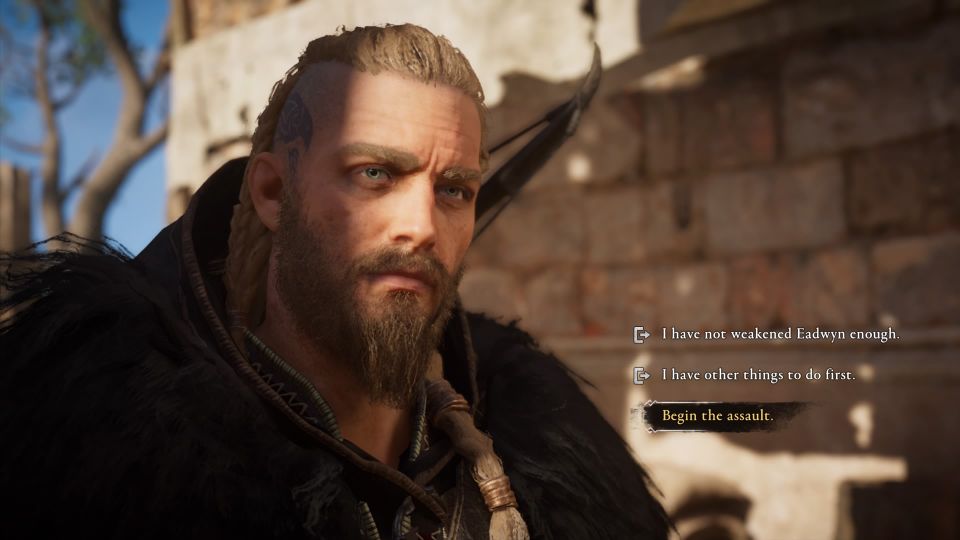 Shoot the links to lower drawbridge
You will spawn at the battlefield. Go towards the end to lower the drawbridge.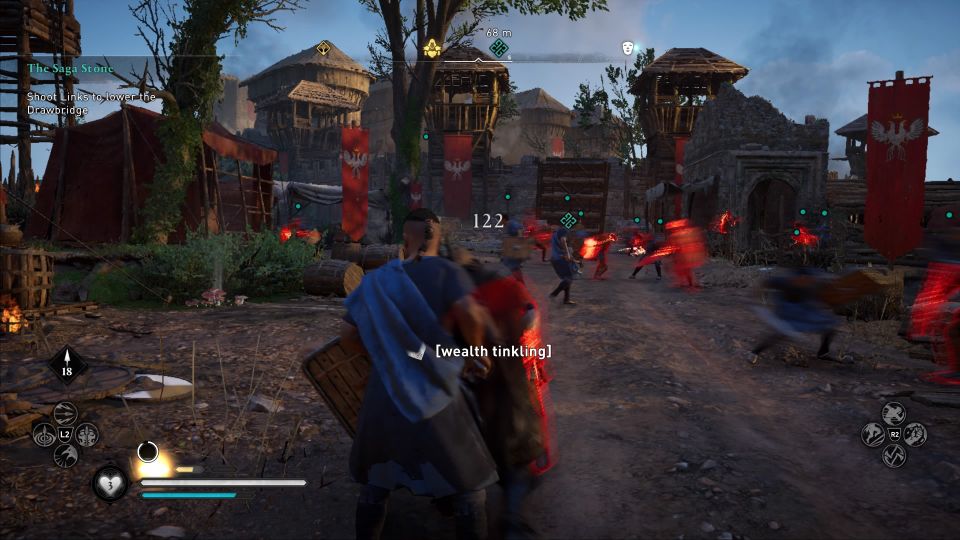 There are two links. Use Odin's sight to highlight them.
Use your arrows to shoot the links down.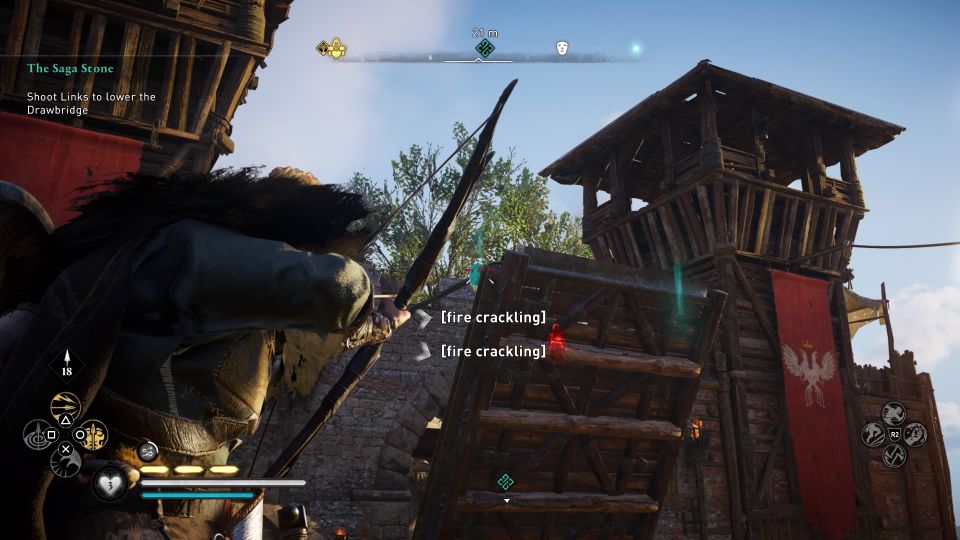 Open the portcullis
Next, you have to open the portcullis. The lever is located in the middle of the castle wall. To get to the lever, go towards the right side of the wall.
Climb up and you'll see an entrance to the middle.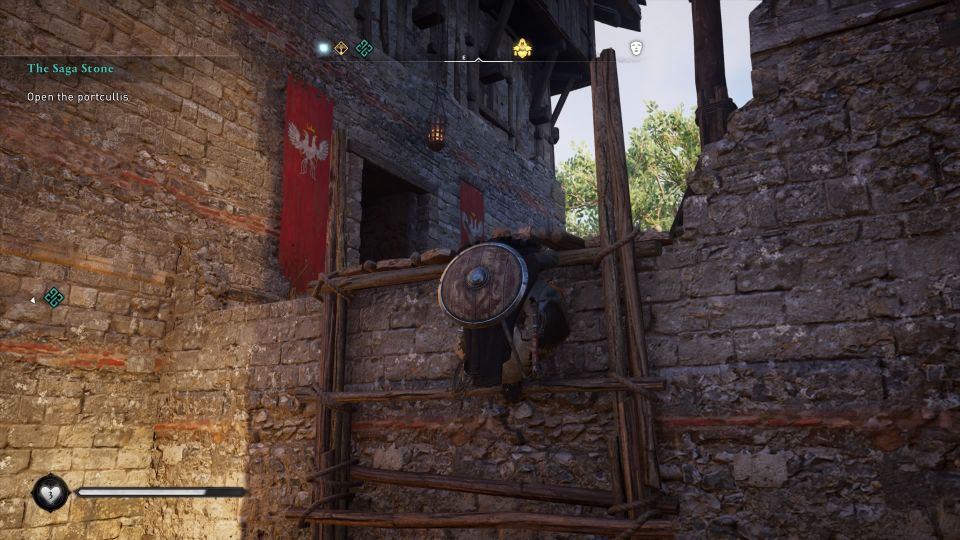 Many soldiers await in the middle room. Lower the lever and get out.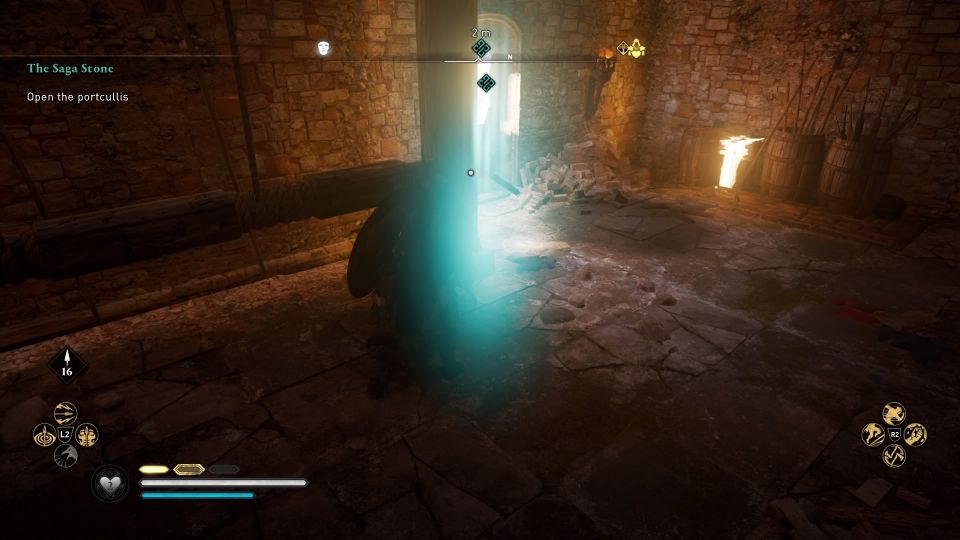 Defeat Eadwyn
Join the rest in the inner compound.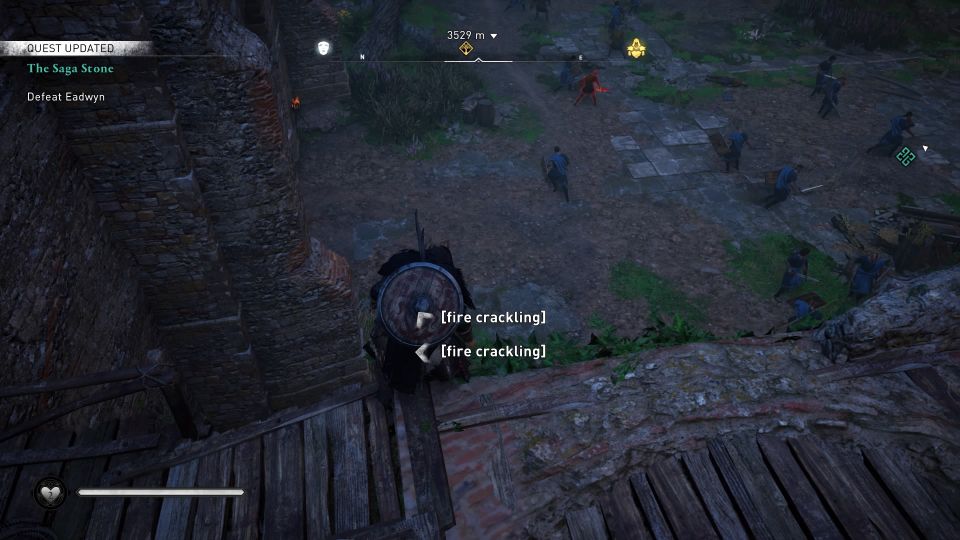 You'll have to defeat Eadwyn here. The fight should be quite straightforward. You can parry most of her attacks.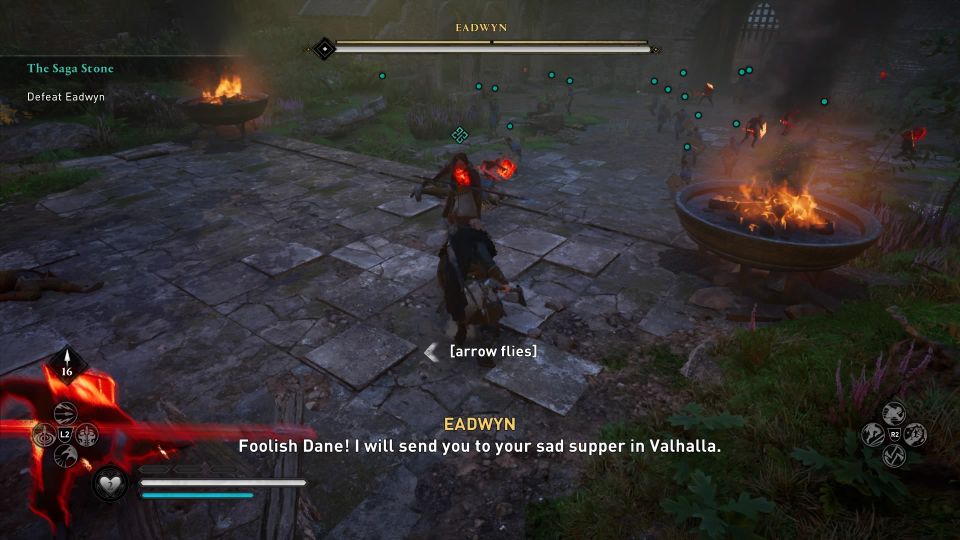 "Let Geadric look after her" or "exile Eadwyn"
After defeating Eadwyn, you'll be given a choice on Eadwyn's fate.
Regardless of which choice you make, the consequence might be the same. It shouldn't affect the main story.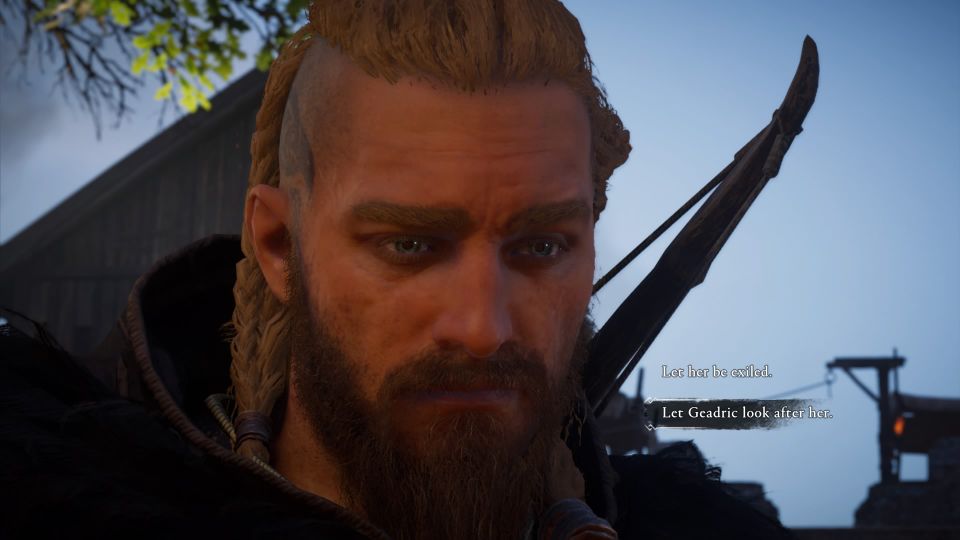 Regroup with the rest
Head inside the castle to look for Sigurd and the rest upstairs.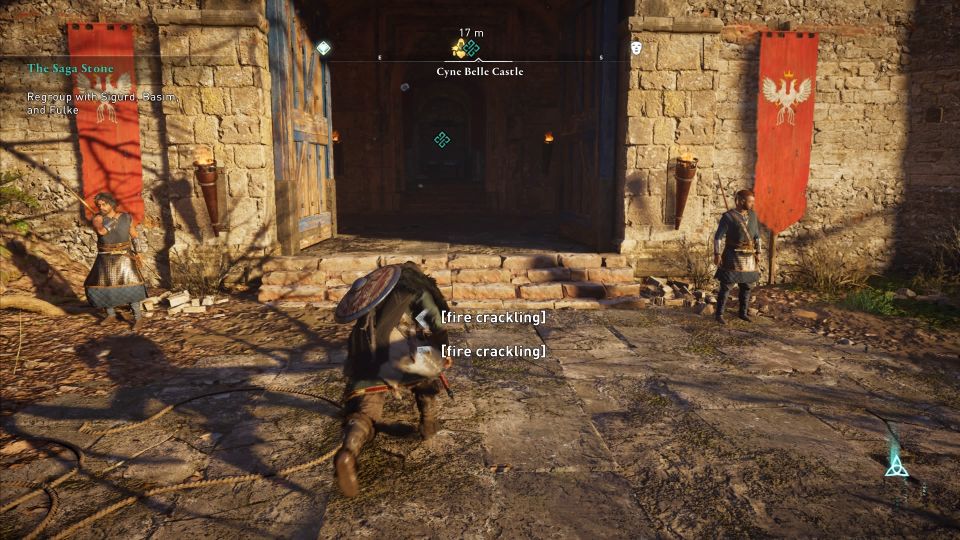 During the cutscene, you will meet King Aelfred and Sigurd will be given to Aelfred in exchange of peace.
Fulke actually works for Aelfred and betrays Sigurd. Basim tells Eivor he will shadow them to prevent Sigurd from being taken away.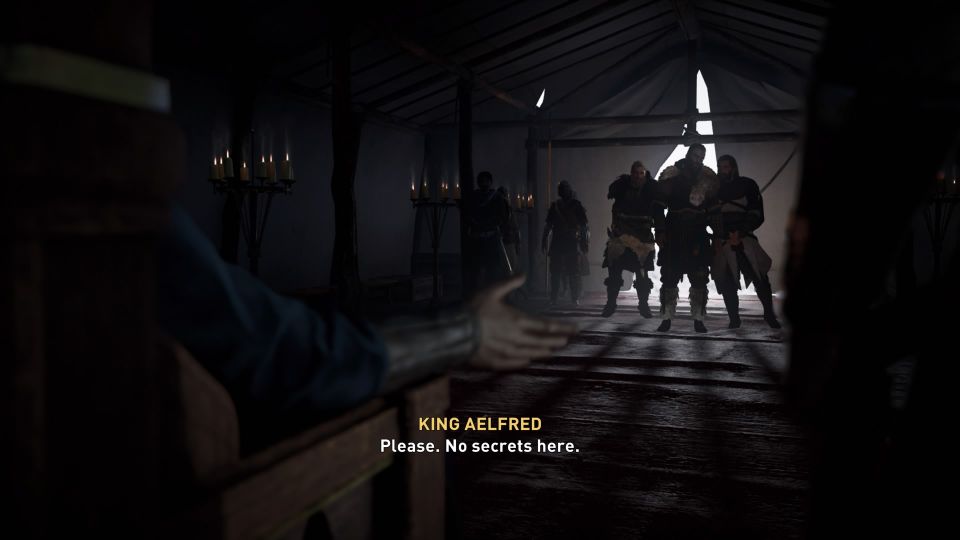 ---
Related posts:
AC Valhalla: Ringing Cyne Belle (Quest Walkthrough)
Assassin's Creed Valhalla: Fiery Ambush Walkthrough