Ringing Cyne Belle is a quest under Oxenefordscire in Assassin's Creed Valhalla.
Your task is to sabotage Cyne Belle Castle's springalds and cauldrons before the battle.
Here's a walkthrough of Ringing Cyne Belle in AC Valhalla.
Suggested power: 90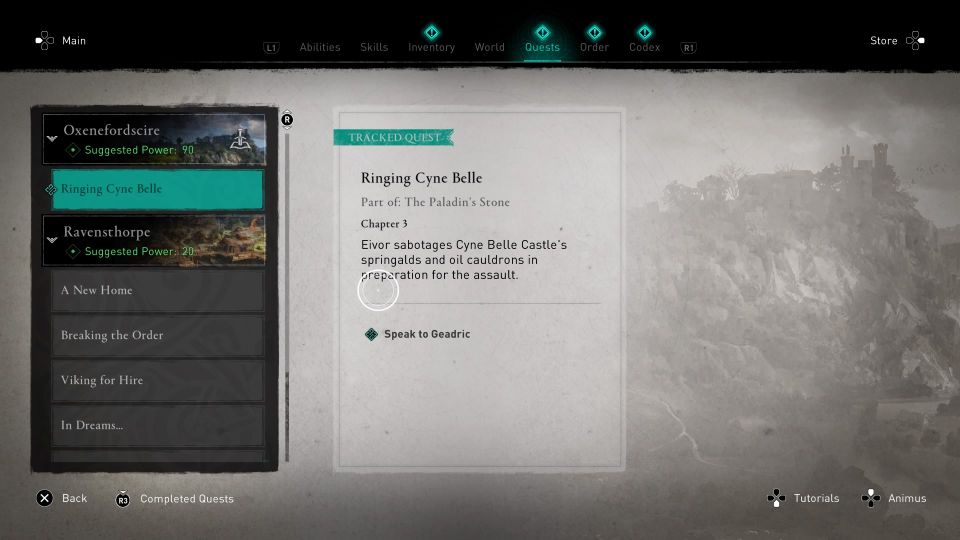 Speak to Geadric
To begin the quest, talk to Geadric at the location marked in the map.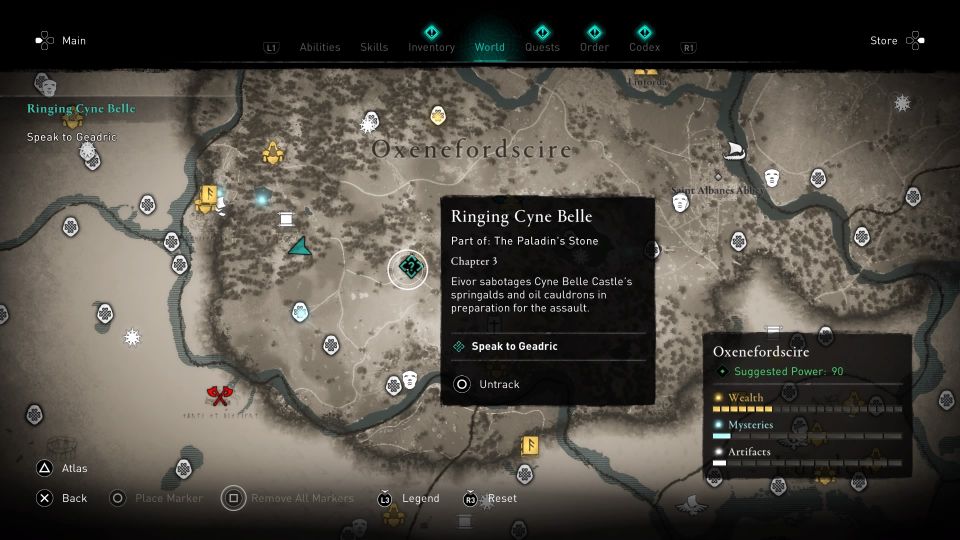 You will see his men all waiting for the battle, making preparations. Geadric is in the middle of the area. Talk to him.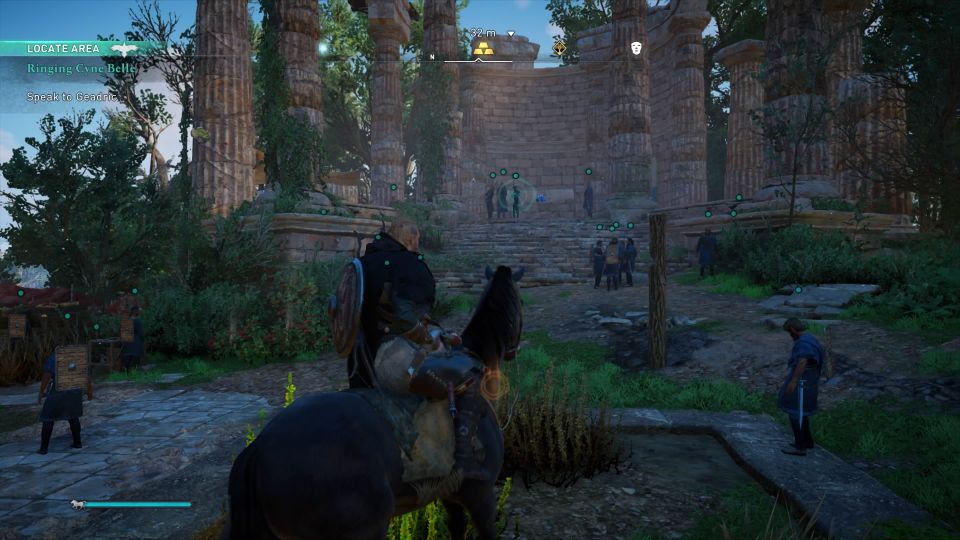 Find and weaken the castle defenses
Head towards Cyne Belle Castle southeast from your location.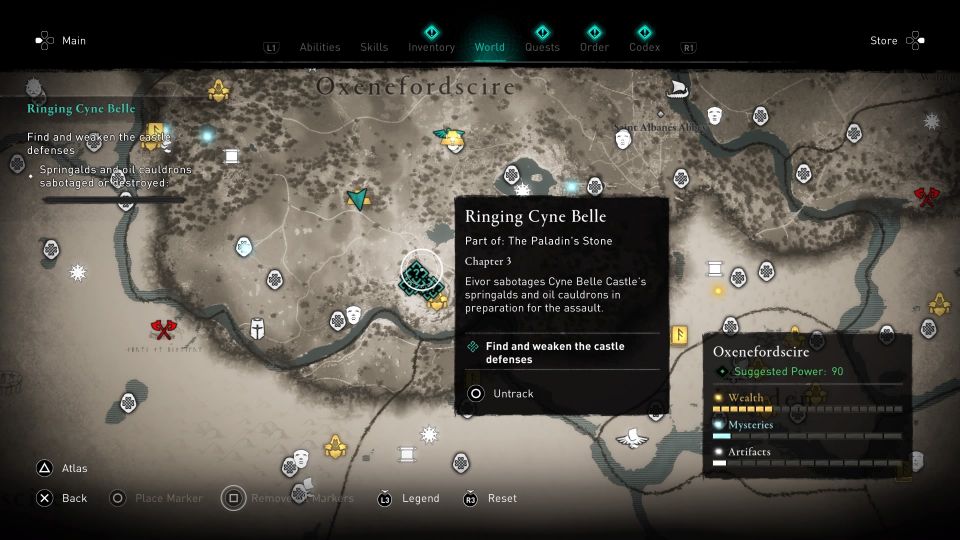 Sneak into the castle and disable all of the springalds. Springalds are those huge crossbows that can be manned from towers.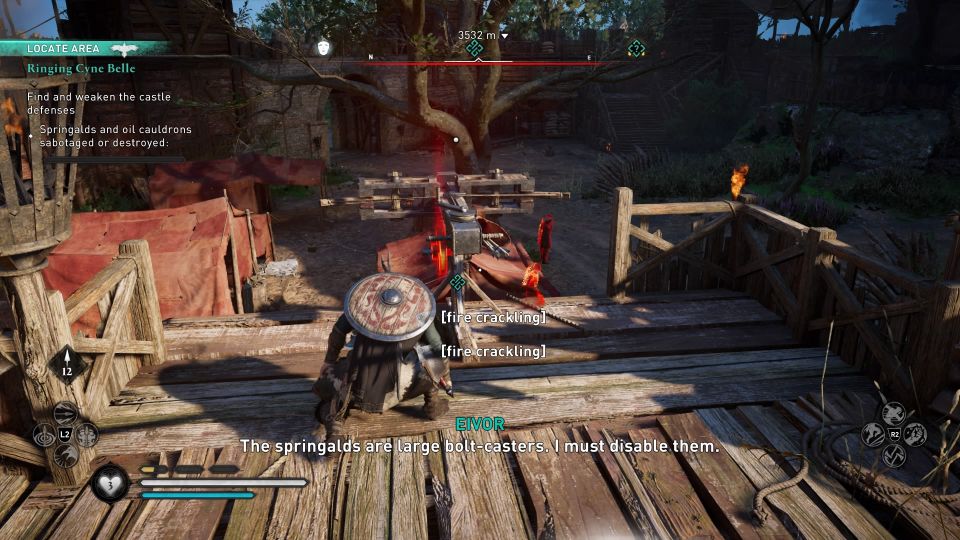 There are a couple of springalds in the castle.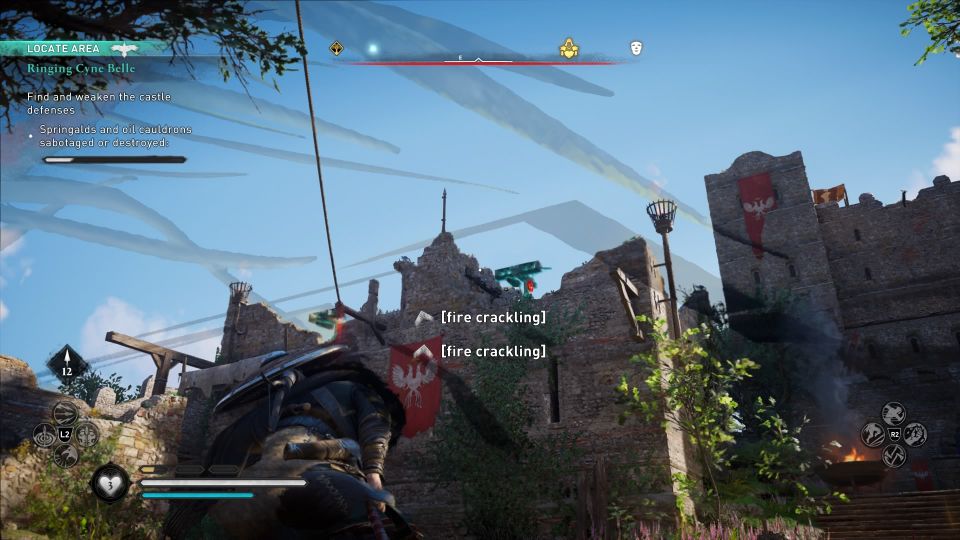 Also, sabotage the oil cauldrons above the wall. There are only two cauldrons.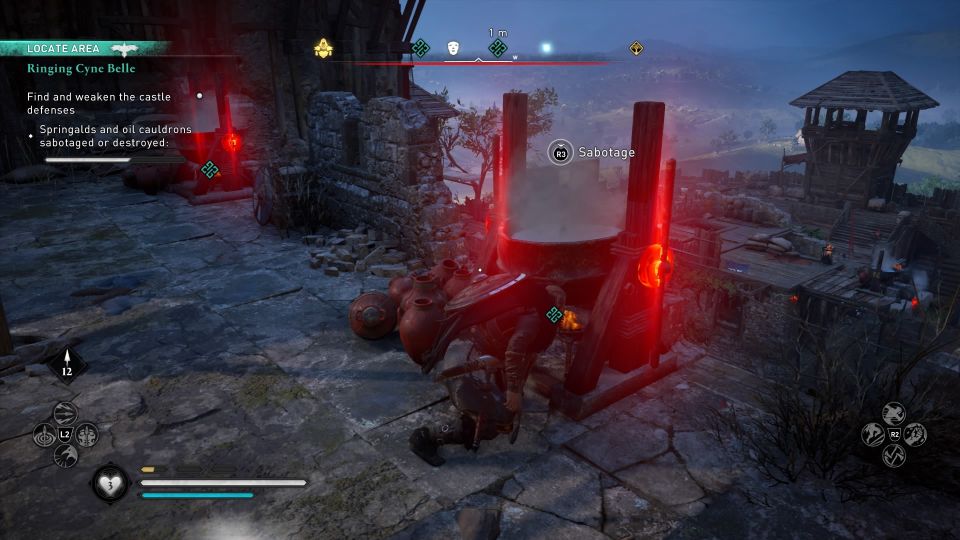 Return to Geadric
Once you're done, return to Geadric's camp to begin the battle.
The quest ends here.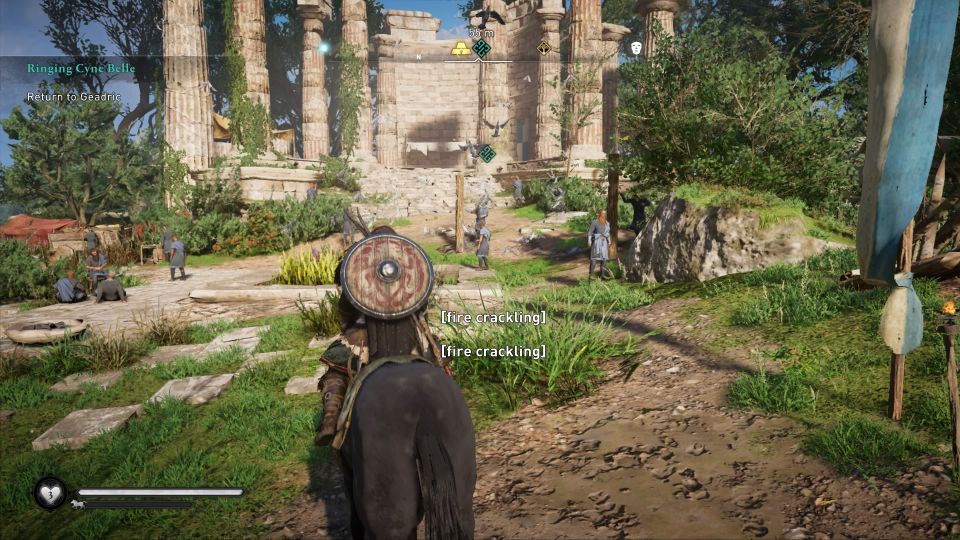 ---
Related posts:
Assassin's Creed Valhalla: Fiery Ambush Walkthrough
Assassin's Creed Valhalla: Chipping Away Walkthrough
AC Valhalla: Blood From A Stone Walkthrough