Fiery Ambush is a quest in Oxenefordscire in Assassin's Creed Valhalla.
Your task is to ambush a group of Eadwyn's men with the use of oil jars.
Here's a walkthrough of Fiery Ambush in AC Valhalla.
Suggested power: 90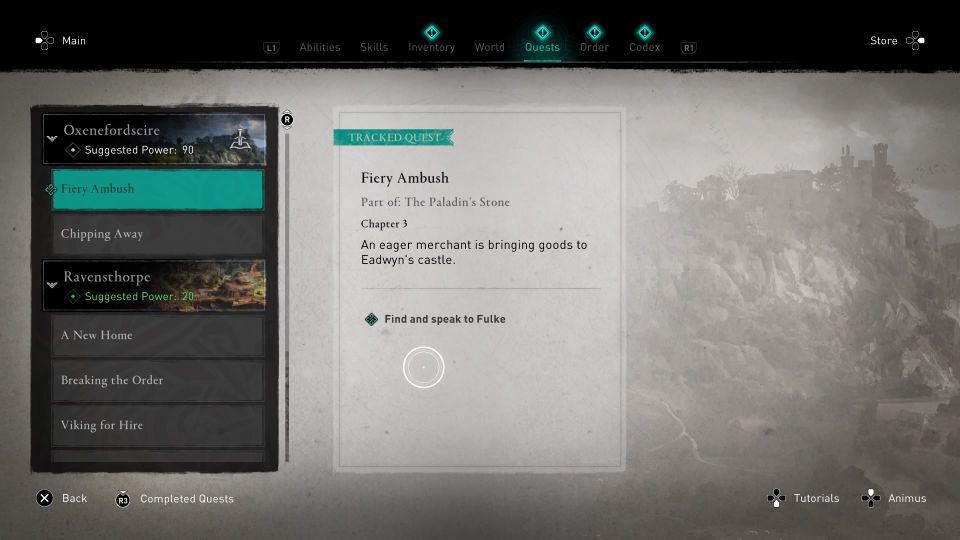 To begin the quest, meet Fulke at Eatun Barn. The location is marked on the map below.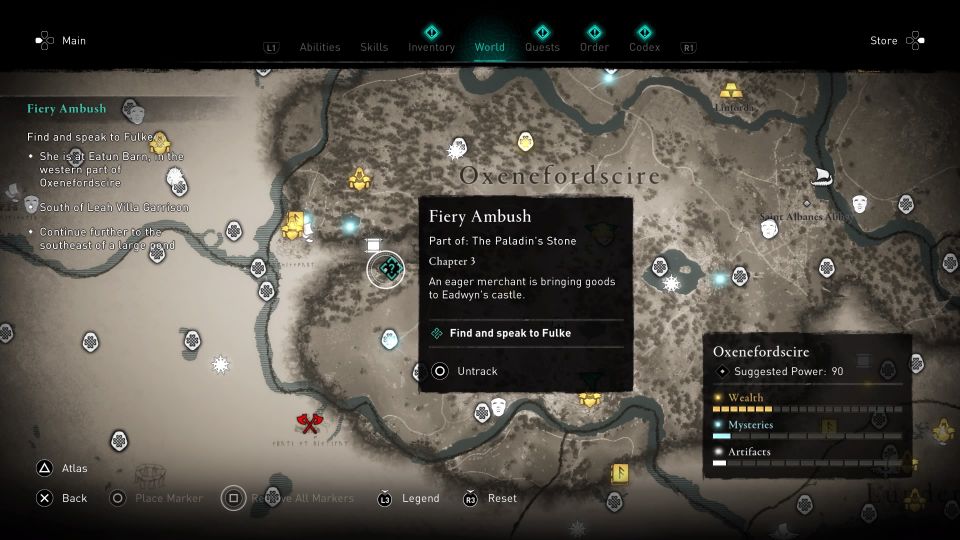 Place oil jars
You should see a lot of oil jars in the area. Place them on the main road so that you can use them to burn the soldiers later.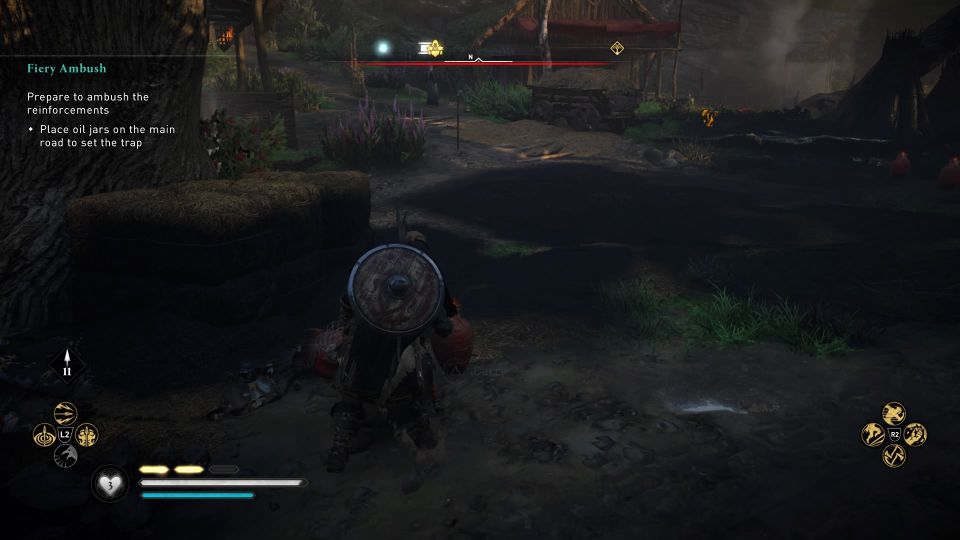 The path branches out in the area. You should put oil jars on both of the branching routes just in case they turn.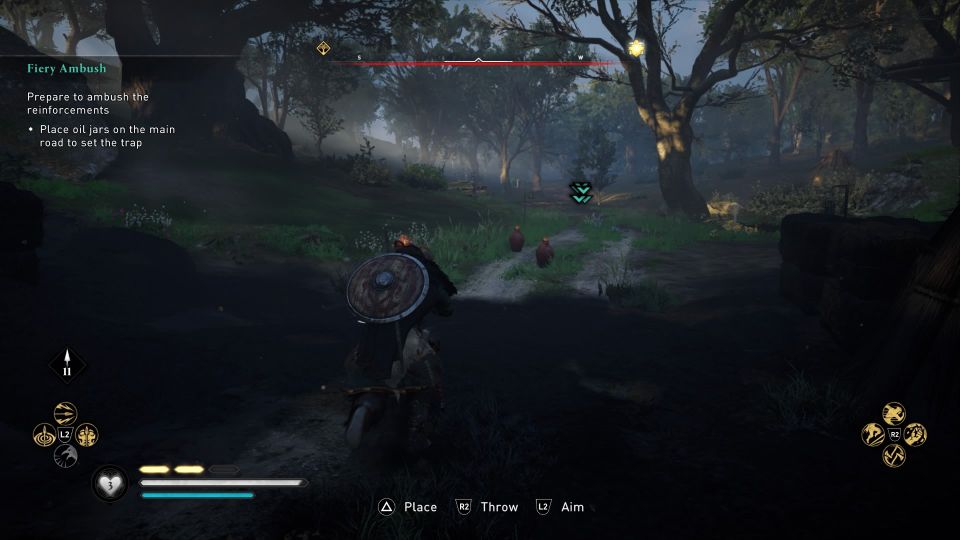 Kill the soldiers
When the soldiers get close, shoot at the oil jars to burn them.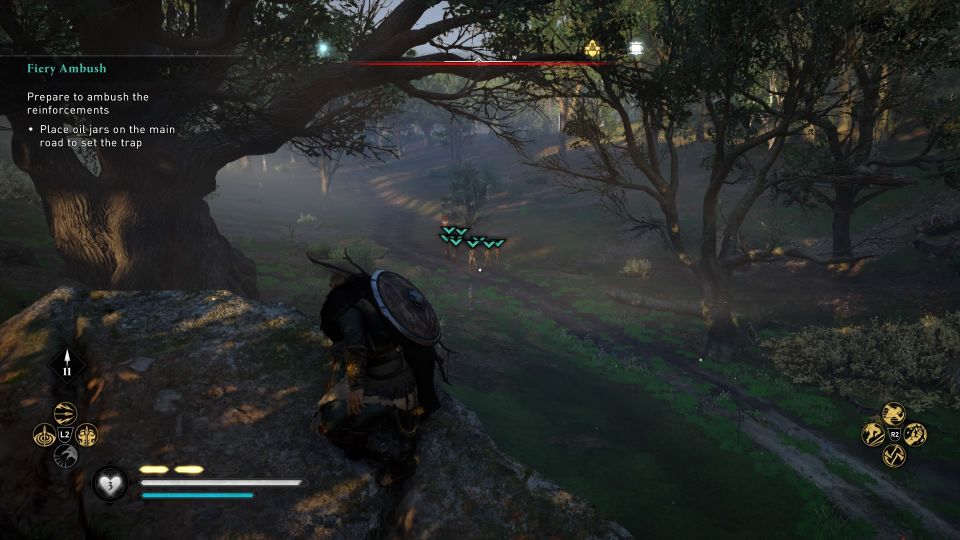 Kill off the remaining soldiers who are still alive.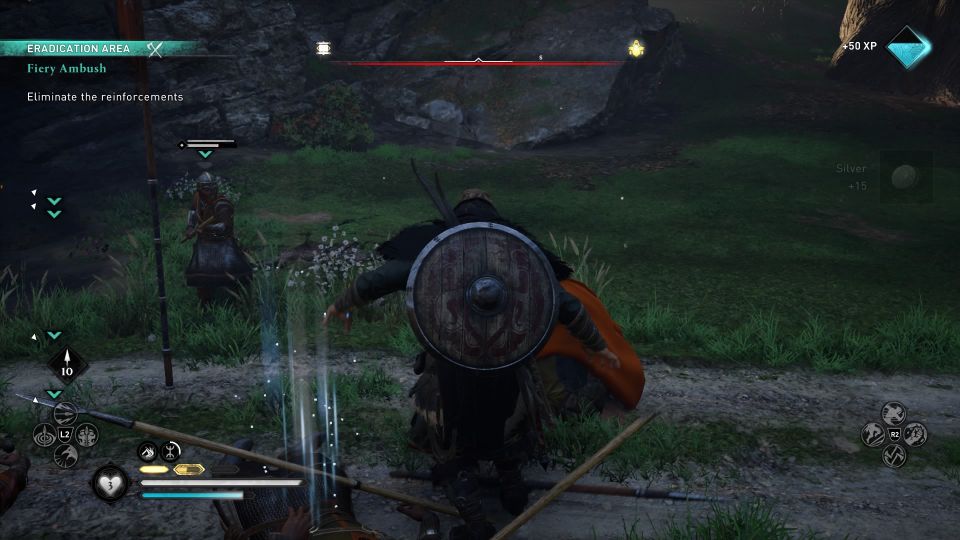 Follow Fulke
After the battle, go to the cliff with Fulke. Talk to her to complete the quest.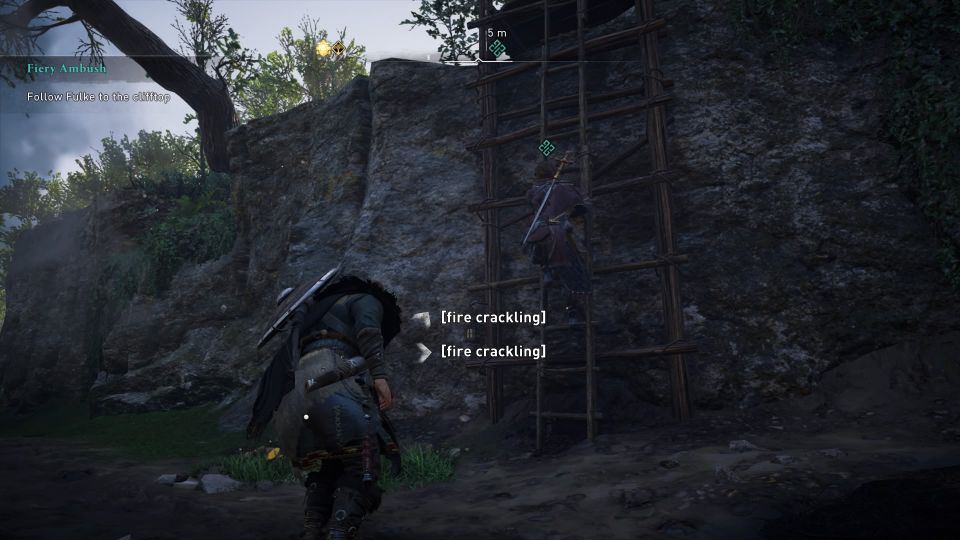 ---
Related posts:
Assassin's Creed Valhalla: Chipping Away Walkthrough
Assassin's Creed Valhalla: Blood From A Stone Walkthrough